Looking to create the bedroom of your dreams? Keep reading for five simple DIY tips to create a cozy bedroom you will love!
Creating a warm and cozy bedroom is a great way to help you relax at the end of a long day and get a good night's sleep.
When you embark on a DIY renovation project, you should always pay particular attention to your bedroom because getting a good night's sleep is essential to our well-being. In fact, getting enough sleep each night can help to improve your brain performance, mood, and health.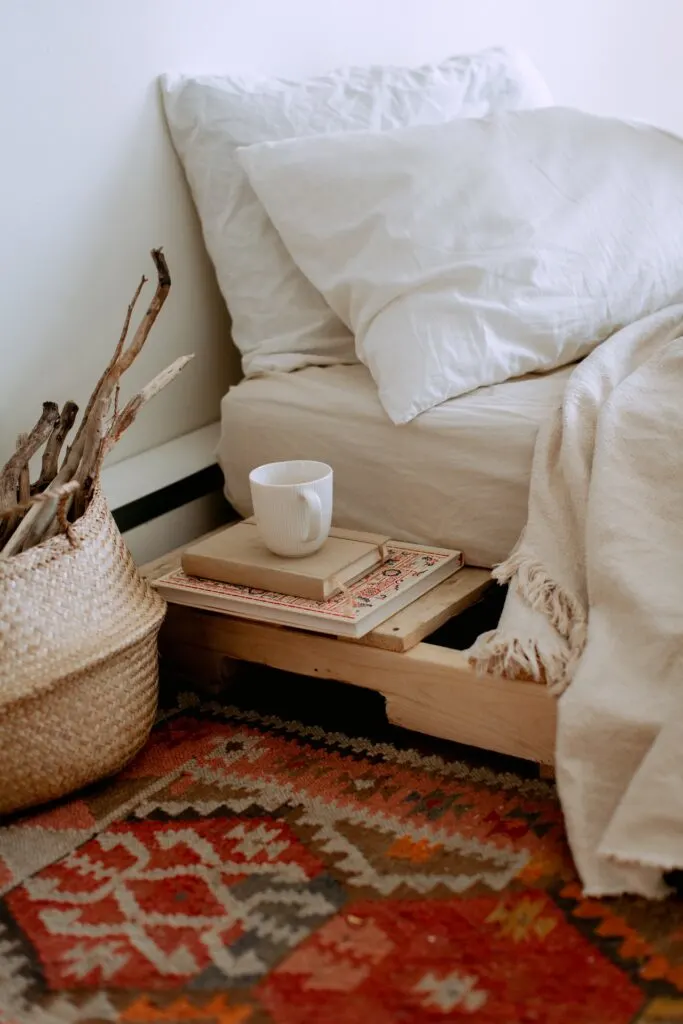 If you're preparing to embark on an interior design project and want to create a cozy bedroom, then here are five fantastic DIY tips for a cozy bedroom to help you create the inviting sleeping space that you deserve!
1. Choose Warm Colors
When you're picking the paint for your bedroom walls, you could opt for warm tones to create a cozy bedroom environment.
While bright reds might be a little too intense, alternatives such as deep browns could be the way to go. Paint experts like Dulux offer such a wide selection of hues that you'll be sure to find the perfect one for you.
And, if you're looking to create a feature wall behind your bed, consider dark wood paneling.
2. Soft Textiles
Creating a cozy bedroom environment is often all about soft textures, finding the perfect bedding and pillows for you to snuggle into each night can help send you off into a restful sleep.
And, if you're feeling particularly creative, you could even create covers for your dressing pillows yourself!
3. Invest in a Comfortable Mattress
Finding the right mattress can make all the difference to your sleep, and a renovation project is the perfect excuse for you to invest in something new.
Our mattresses aren't built to last forever – in fact, they should be changed every seven to ten years – and if yours is getting on in years, then you might find that not only is it uncomfortable, but it could be the reason you wake up feeling exhausted!
If the time has come for you to find something new, experts like archerssleepcentre.co.uk offers a selection of mattresses that suit different preferences and price points, allowing you to choose the perfect mattress to suit your every sleeping need.
4. Find Thick Black Out Curtains
While most of us enjoy these long summer days, they do mean that we're often woken up far earlier than we'd like to be. Of course, this can have its uses during the week when we need to be up for work, but it can be inconvenient when we want to sleep in on the weekends.
Consider fitting your bedroom windows with thick black-out curtains, that way when they're drawn, you'll be able to sleep for longer.
Plus, choosing thick curtains will also help you to keep your bedroom warm and cozy during those cold winter months.
5. Personalize Your Art
If you're artistic and really want to create a cozy bedroom that feels like your own personal cozy retreat, then you could design your own wall art yourself.
Not only will this save you money on buying art for your walls, but you'll also be able to personalize it to perfectly match your bedroom aesthetic.
Have you created a cozy and relaxing bedroom? Share your DIY tips in the comments below!