This post and giveaway were made possible by iConnect and Dreft. I was compensated for my participation in this campaign, but all opinions are 100% mine.

Dreft: Tough on Stains, Gentle on Skin #DreftSpring
Spring is my absolute favorite season. The soft sunshine, warm gentle breezes, everything re-awaking and filled with color; a time of new beginnings. Unfortunately though, with the arrival of Spring comes allergies. The air becomes filled with allergens, and the warmer temperatures can easily irritate sensitive skin, especially on babies and children. That's where Dreft comes in.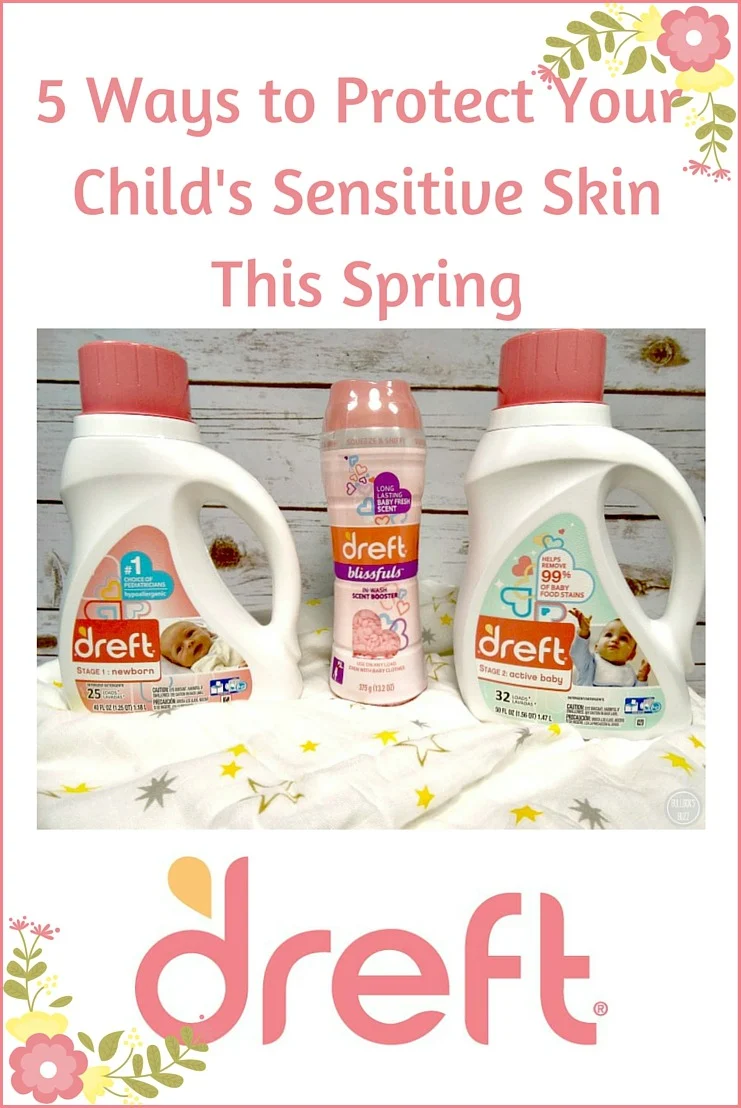 If you're a mom, then chances are you've heard of Dreft detergent and possibly have even used it. Dreft is the No. 1 baby laundry detergent choice of pediatricians to be gentle and hypoallergenic on baby's skin; it has been trusted for over 80 years. It is tough on stains, yet gentle on your baby's skin and clothes.
Although the name may suggest baby detergent, Dreft works great for children of all ages. Before my stepson came to live with us, it didn't matter what type of detergent I used. I simply purchased the same soap my dad had always purchased. Once we had a child with sensitive skin in the house though, I had to look for something different. I needed something that would not only get the clothes clean, but would do it without any irritation to his skin. And that's when I discovered Dreft Baby Laundry Soap.
I quickly realized that all I had to do was fill the machine, add the recommended amount of Dreft, and let the clothes soak for about 30 minutes before finishing the wash. Those stains didn't stand a chance! And they came out smelling wonderful and looking very clean. Best of all, his frequent bouts of eczema ended, and his skin did not have any reaction to the detergent!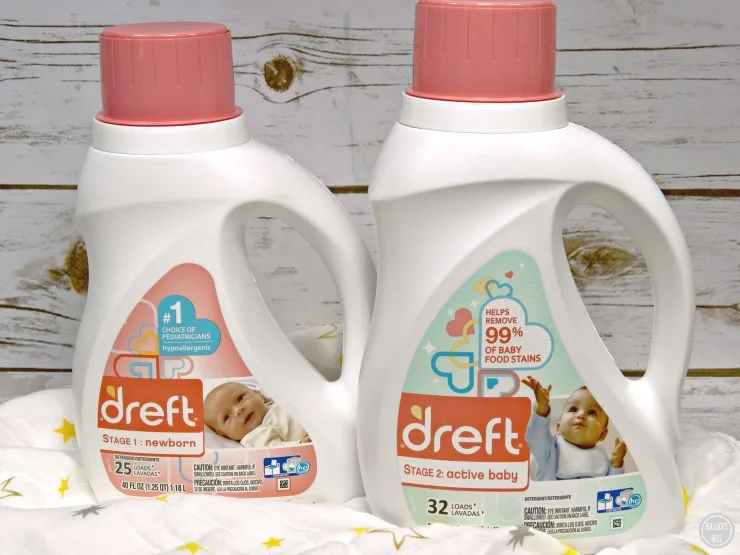 Dreft for All Stages
As babies grow and develop, their laundry needs change, which is why Dreft has expanded their line of laundry products to meet every stage of childhood, so even older kids can have their clothes washed too without having to worry about irritations.
Dreft Stage 1: Newborn

Dreft Stage 2: Active Baby




– Helps remove 99% of baby food stains




– Helps remove dirt and grass stains for your crawling baby

and Dreft Blissfuls In-Wash Scent Booster
5 Tips to Ensure Your Child Is Protected During Spring Allergy Season
Cleaning your child's clothes in a gentle, hypoallergenic product like Dreft is a great way to help keep your child comfortable during the Spring allergy season. Dreft has recently partnered with Dr. Dyan Hes, mother, pediatrician, and the Medical Director of Gramercy Pediatrics in NYC, to share her tips on ensuring your baby is protected and comfortable during the spring months:
1. Shade the Sun: the sunny days and warmer temperatures of spring means parents and their babies are spending more time outside. Make sure to take the proper precautions to protect your child's skin from the sun's harmful UV rays:
for babies younger than 6 months – keep him or her out of direct sunlight. Protect your baby from sun exposure by dressing him or her in protective clothing, a hat with a brim, and sunglasses.

for babies 6 months or older: liberally apply sunscreen, and avoid exposure to the sun during the peak hours of 10 a.m. to 4 p.m. Make sure to dress your baby in protective clothing, a hat with a brim, and sunglasses.
2. Make Bath-Time Beneficial: did you know that over exposure to water can actually rob skin of natural moisture?! Prevent the resulting itch and irritation by:
scaling back the amount of time spent in the tub. About 10 minutes is plenty of time for

water play and a quick scrub.

use warm water (vs. hot) and leave the suds to the very end.

use a

mild cleanser to keep skin soft and itch-free.

gently pat skin dry and end with an after-bath

moisturizer to seal in moisture and protect baby's soft skin.
3. Load Up On Liquids: staying hydrated during the spring months is important as baby gets moreactive outdoor time and sun exposure. Start with the inside and ensure children get enough todrink throughout the day. Infants should nurse or take a bottle often; older kids should tote a sippy cup or reusable water bottle. Include plenty of fresh fruits and vegetables and smoothies in your child's diet too.
4. Choose the Right Fabrics & Care for Them Properly: when it comes to the fabrics your child wears, it is very important to buy gentle and hypoallergenic items. You also need to care for those fabric properly by washing them with a specially formulated product such as Dreft, the #1 baby laundry detergent choice of pediatricians to be gentle and hypoallergenic on baby's skin.
5. Protect Problem Skin: heat is one of the most common triggers for eczema. As the weather warms up, there are a few things you can do to help prevent flare ups of skin irritations including:
avoid exposure to direct sunlight during the hours that the sun is the strongest. This is generally

between the hours of 10 a.m. – 4 p.m.

There are also several apps available that can inform you of the hottest part of the day so you can plan your outings accordingly.

A Twitter Party! Learn More and Win Great Prizes!
Want to learn more ways to protect your child's sensitive skin and ensure their comfort during the Spring allergy season? Come join @Dreft and Dr. Dyan Hes (@gramercypeds) on May 9th at 9pm EST for an extra fun Twitter party! In addition to lots of great information, there will also be tons of wonderful prizes including:
Toddler Hypoallergenic Pillow and Pillowcase + Dreft Product

Hypoallergenic Bamboo Baby Washcloths, Hooded Towel & Laundry Basket + Dreft Product

Spring Picnic Basket, Picnic Blanket, Little Me Gift Card

GRAND PRIZE: $250 AMEX + Dreft Product




RSVP: Dreft product
TO JOIN IN THE FUN, RSVP HERE: FOR THE UPCOMING TWITTER PARTY ON MAY 9TH AT 9:00 PM EST/8:00 PM CST! FOLLOW @Dreft and Dr. Hes (@gramercypeds) RSVP HERE. See you there on May ! USE HASHTAG #DreftSpring
Get Social with Dreft: Website | Facebook | Twitter

Win a Dreft Prize Pack!
One lucky reader will win a Dreft Hypoallergenic Prize Pack (ARV $60) including Dreft products (Newborn, Active Baby, and Blissfuls, and an adorable, gender-neutral hypoallergenic blanket! This giveaway is open to the US residents only, and will run from May 6, 2016 until 11:59 pm CST on May 14, 2016. Only one entry per household. This blog is not responsible for prize fulfillment. To enter, use the Giveaway Tools Form Below.
Good luck!