Premium Spa Wine Gift Basket – The Ultimate in Easter Baskets
I cannot believe how early Easter comes this year! I could swear it was just Christmas-time! If Easter has snuck up on you, too, and left you worried about finding the perfect Easter baskets for everyone on your list, fear not – I've got you covered!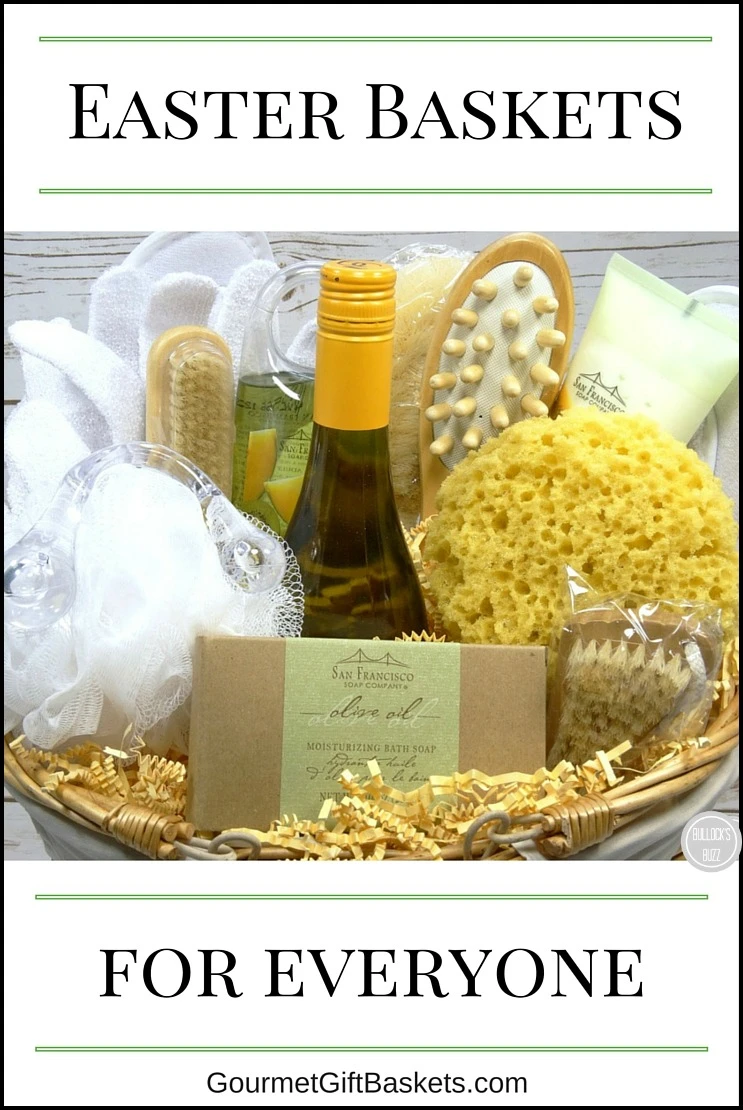 For those who love making your own Easter baskets, you have got to check out this adorable DIY Easter Basket (with DIY candy-filled Easter Egg Flowers)!
And for those of you who prefer something a bit more gourmet, one of my favorite go-to online gift basket retailers not only has a wonderful selection of Easter baskets for everyone from kids to adults, they can also get it to you fast!
So, who is this awesome company? GourmetGiftBaskets.com!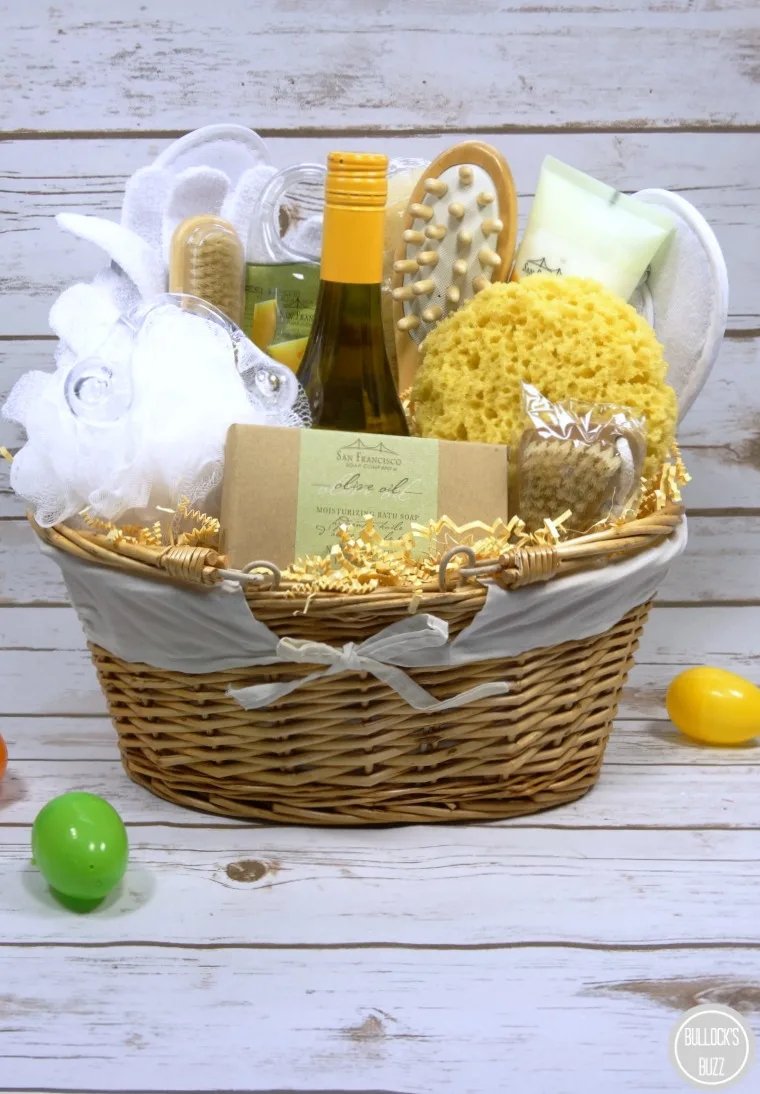 If you read my blog on a regular basis you have probably seen some of my other GourmetGiftBasket.com posts, and for those who have not, let me tell you why I truly love this company!
First of all, this site carries every type of gift basket imaginable from delicious artisanal steaks to children's toys, from wine and beer gifts to fruit and chocolate fondue baskets. Whatever the occasion they have a gift basket for it!
Secondly, each and every gift basket they make is beautifully arranged by hand using only the finest quality, fresh, gourmet items. These baskets are nothing like what you'd find at your local big box store!
Third, each basket arrives very well packed, so you don't have to worry about damage, and the edible items are always fresh and delicious! Fourth, the actual baskets the products come in are always very nice and can be re-used for all sorts of things!
Last, but not least, the prices are very fair and delivery is f.a.s.t! Here's an example of just how nice these gift baskets truly are…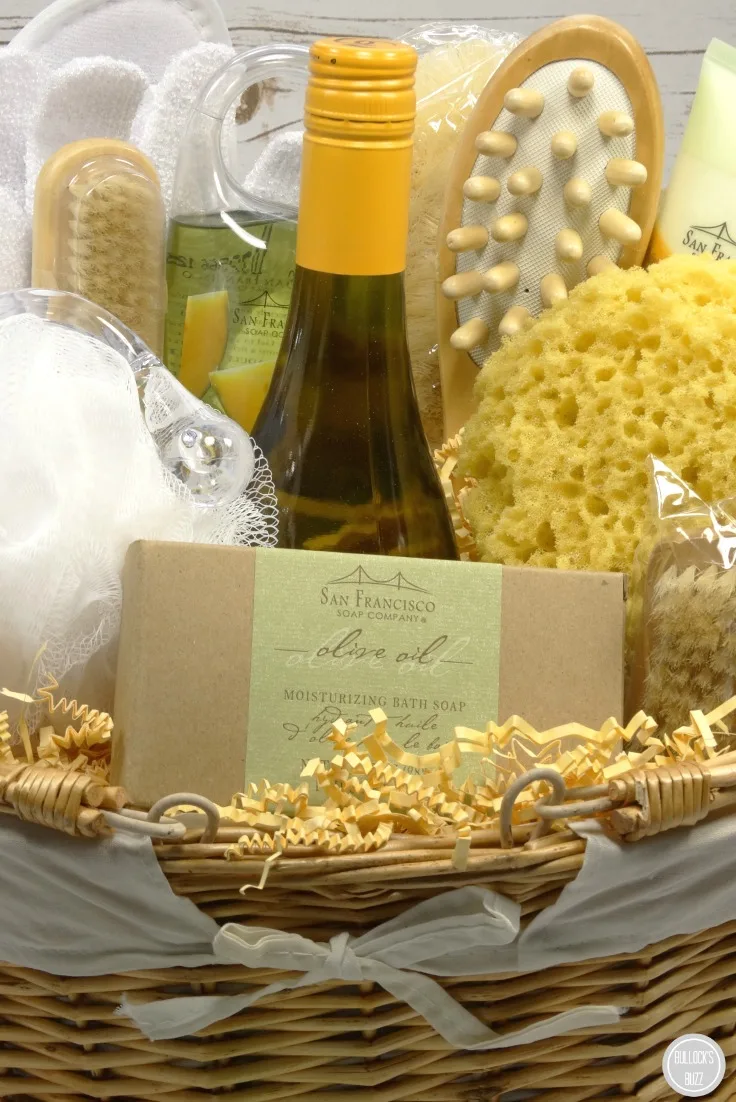 The Premium Spa Wine Gift Basket
This Easter, I decided to share with you one of my personal favorite gift baskets, (guys pay attention here), one that would make the perfect Easter basket for the lady you love! The Premium Spa Wine Gift Basket.
Okay, I know, wine gift baskets are not your typical Easter basket, but this is one I can almost guarantee any woman would love to get! It is filled with everything a woman needs to pamper herself and enjoy a relaxing spa experience right at home! Just look at what comes in it!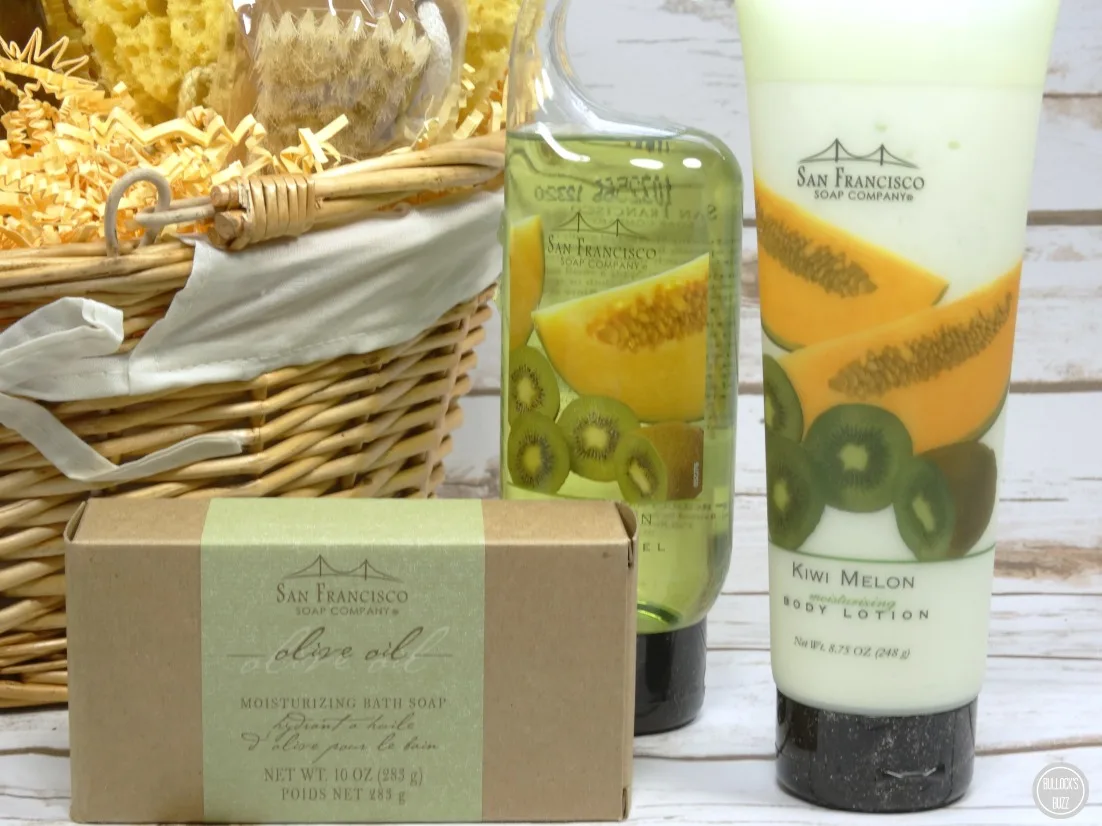 Moisturizing Body Lotion in Kiwi Melon – This 8.75 oz. body lotion by the San Francisco Soap Company will leave your skin silky smooth, while leaving behind the delicious scent of kiwi melon.
Moisturizing Shower Gel in Kiwi Melon – Exfoliate and cleanse your skin with this 8.5 oz. container of Kiwi melon scented shower gel from the San Francisco Soap Company.
Olive Oil Moisturizing Bath Bar – if you've never used Olive Oil soap you are in for a treat! This 10 oz. moisturizing bar from the San Francisco Soap Company will not only cleanse your skin, but leave it hydrated and silky smooth.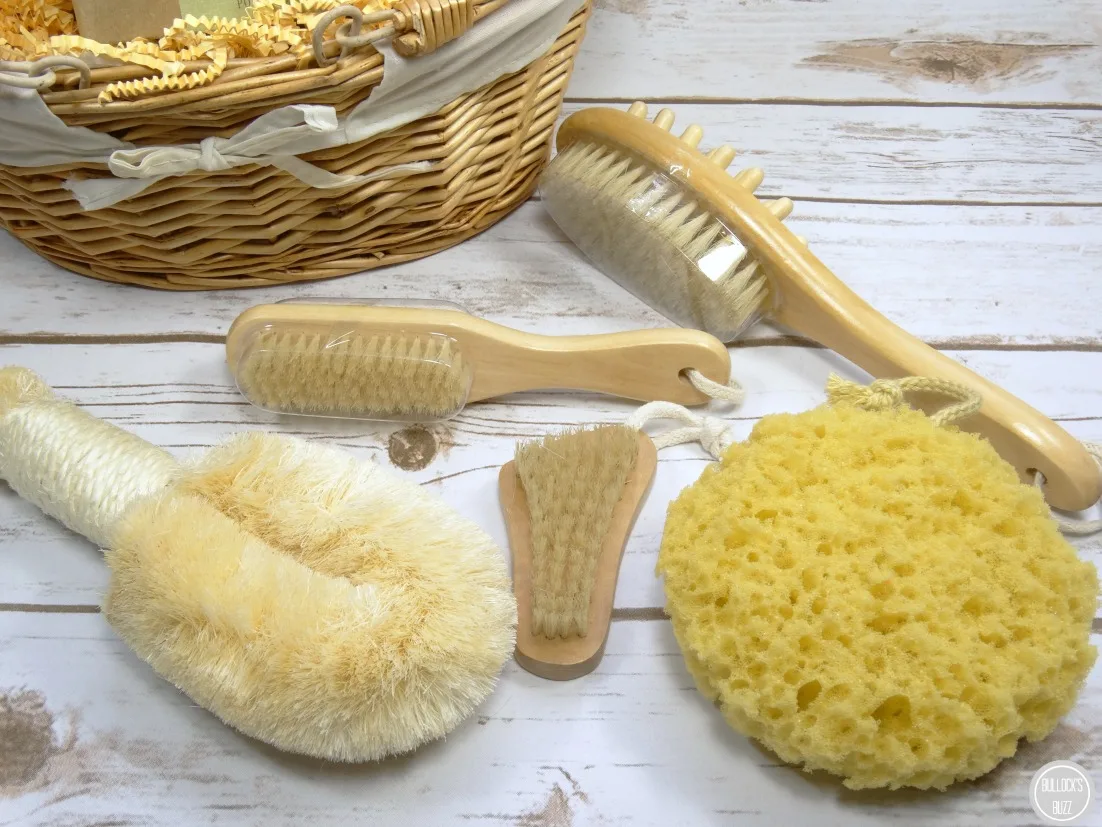 Wooden Pumice Brush – one of my favorites, this double-sided wooden pumice brush offers one side with bristles for scrubbing clean, and a pumice stone on the other for a smooth finish.
Premium Skin Smoothing Brush – this 9″ long, natural palm bristled, skin smoothing brush with handle gently exfoliates while making it easy to reach your back.
Wooden Foot Brush – get your feet squeaky clean with this cute, foot-shaped wooden foot brush.
Massaging Bath Brush – achy feet, shoulders, neck or back? Problem solved with this massaging bath brush!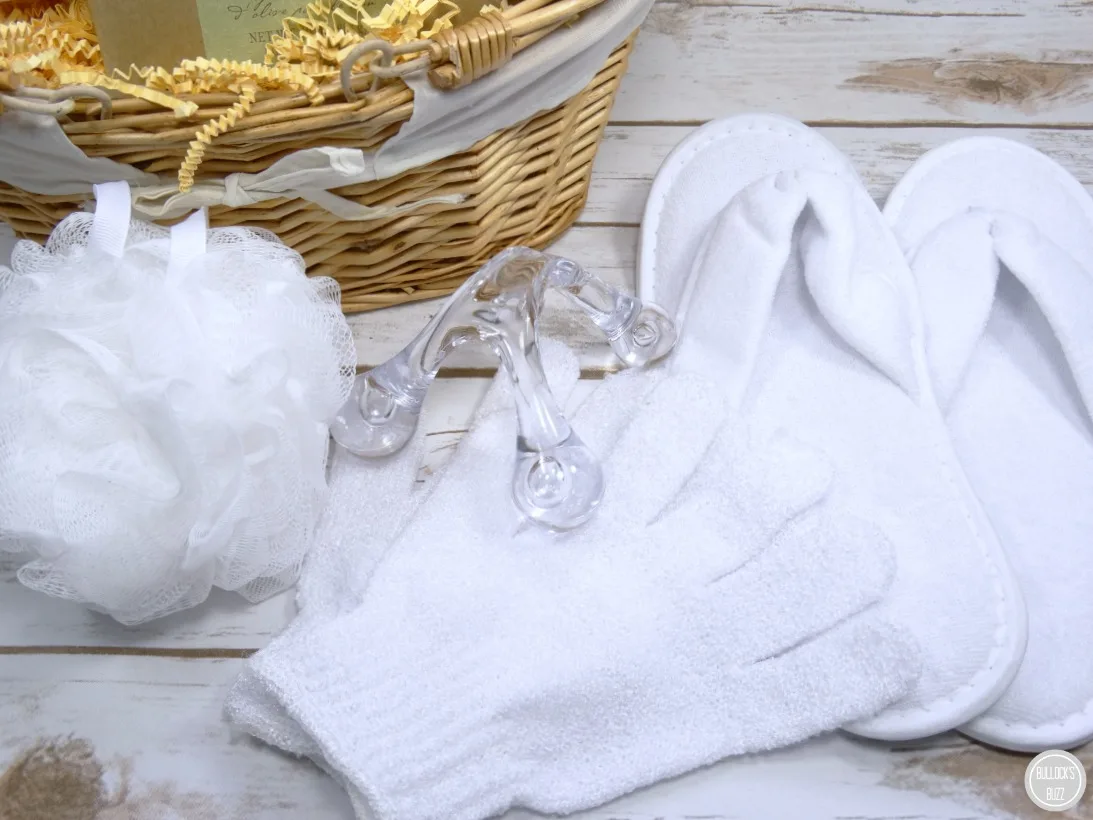 Bath Pouf – this soft pouf is perfect for absorbing shower gel, increasing foam and scrubbing your entire body clean.
Foam Sea Sponge – purify your skin with this soft, foam sponge.
Exfoliating Bath Gloves – increase the lather of your body wash and gently whisk away dead skin cells from your entire body with these soft, yet effective exfoliating bath gloves.
Terry Cloth Slippers – once out of the tub, slip these on your feet and feel like you're walking on a cloud.
4 Point Massager – enlist the help of your loved one, or treat yourself to a massage with this glass 4 point massager perfect for working out knots, and relieving soreness, stiffness, stress and tension.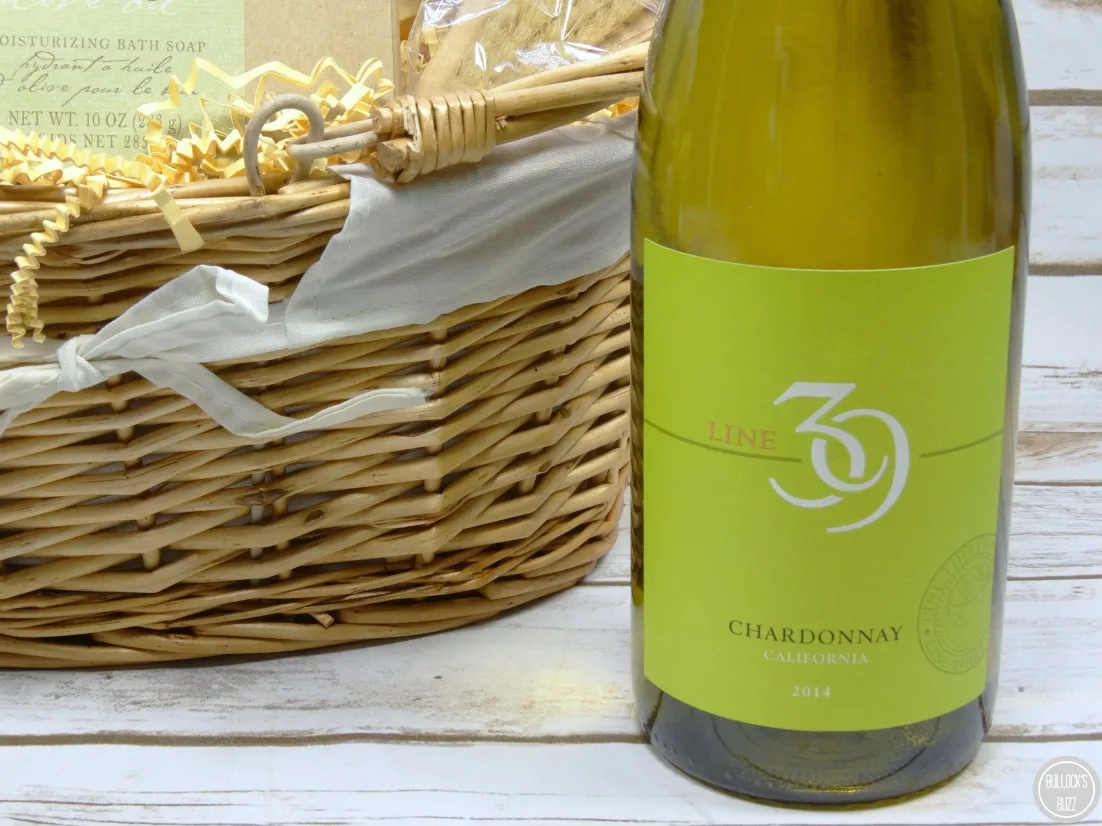 Line 39 Chardonnay – no spa experience is complete with wine and this fine medium bodied wine won't disappoint with its pleasantly subtle notes of oak and fruit.
And the basket itself is totally awesome with handles you can lift up or lay down.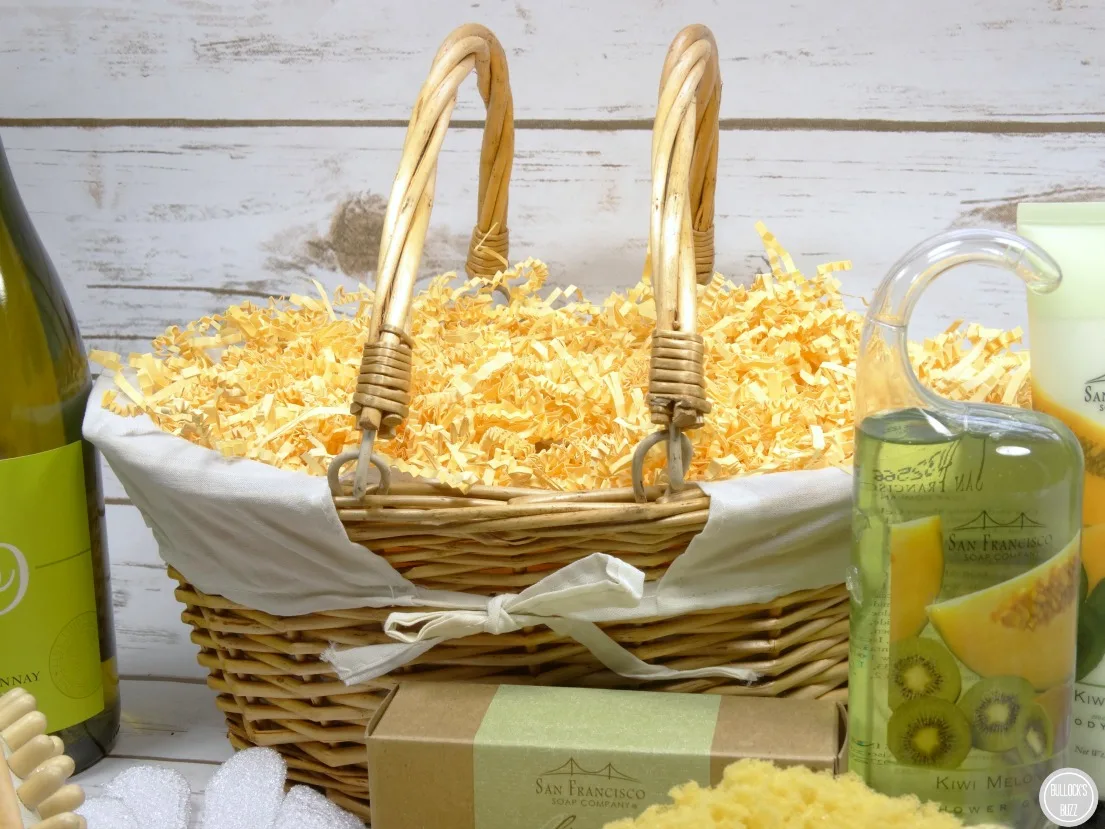 See why this basket is one of my favorites?! What woman wouldn't love the gift of pampering for Easter!
Traditional Easter Baskets
And if you want to give a traditional Easter basket, GourmetGiftBaskets.com has a wonderful selection! Choose from brightly colored baskets filled with stuffed rabbits and candy, sugar-free Easter baskets, Easter chocolate covered strawberries or even Easter cookies. Seriously, there is an Easter basket for everyone taste, preference and age! And thanks to their 1 day, 2 day and overnight shipping availability on different baskets, you can still get yours there in time for Easter day!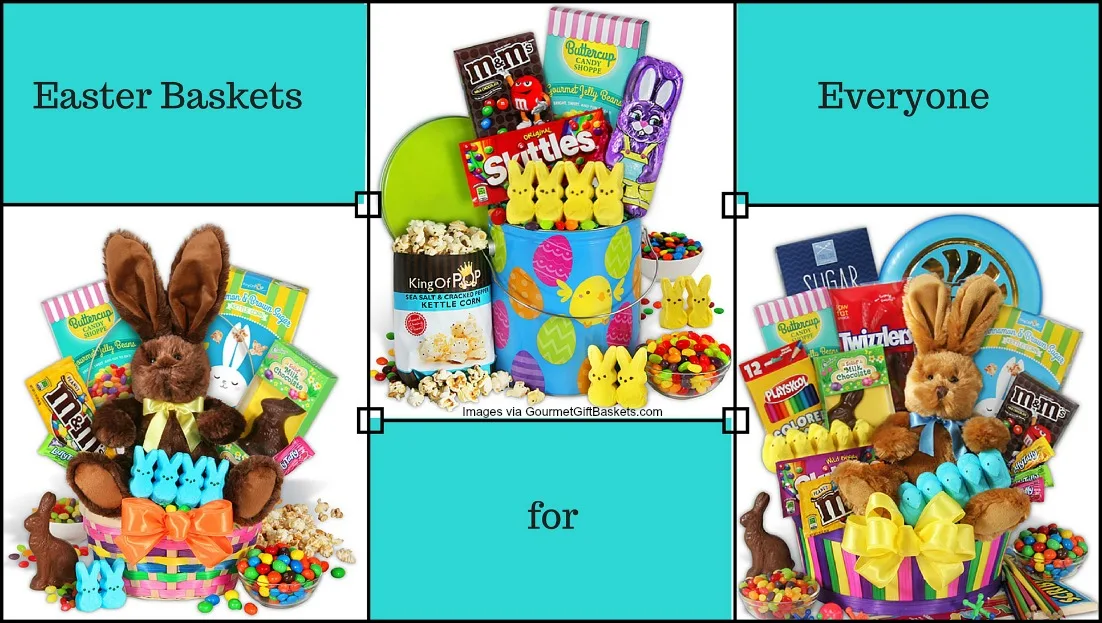 Which gift basket would you like to receive for Easter? Let us know in the comments below!
Alaina
Special thanks to GournetGiftBaskets.com for sending this amazing Spa Gift Basket as an example of the type products they carry. All reviews are 100% my own opinion, honest and unbiased.