This is a sponsored post for the authors of the book Fitness Confidential. Regardless, all opinions are my own.
It's the start of a new year, and one of the most popular, and most unfulfilled, resolutions is to Get In Shape – which usually includes Lose Those Extra Pounds and Start Exercising.
With so many different diets and exercise programs from which to choose it can be quite confusing, if not downright scary, trying to find the one that works the best, the one that not only helps you lose those pounds, but helps you keep them off too, all without sacrificing your overall health. Enter Fitness Confidential written by Vinnie Tortorich and co-authored by Dean Lorey.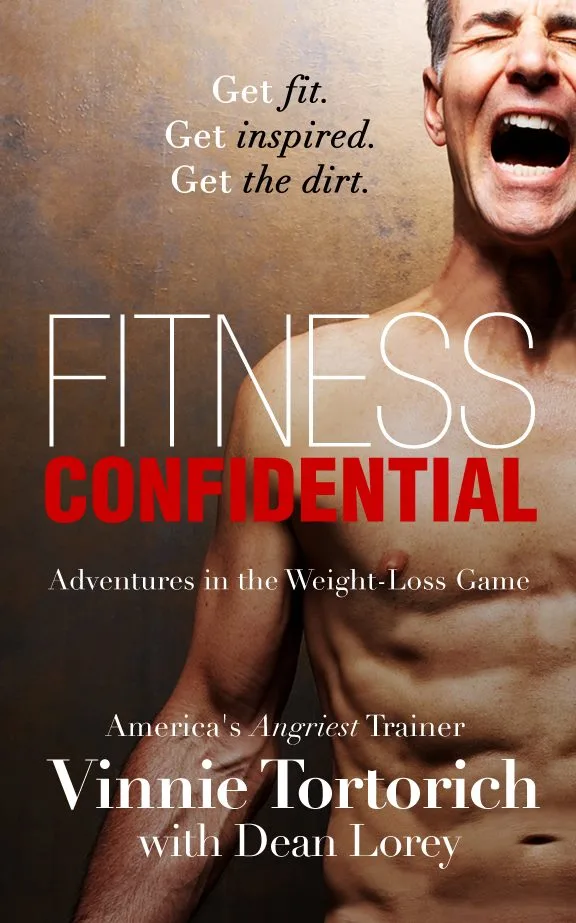 About the Authors
For a little background on the authors, Vinnie Tortorich is a gym teacher turned personal trainer turned celebrity trainer who is also known as America's Angriest Trainer. Dean Lorey is a movie and television writer and producer known for such entertaining shows as Arrested Development, Major Payne, and My Wife and Kids, as well as a client of Vinnie's.
About Fitness Confidential
Unlike anything you have read before, Fitness Confidential is not your typical diet and fitness book. Nor is it a book about Vinnie's fight with cancer, or being an incredible athlete, or training celebrities or an exposure of the shadier side of the fitness industry, instead, it is all of this and more.
America's Angriest Trainer, Vinnie Tortorich, exposes the nasty underbelly of the fitness industry while getting you into the best shape of your life. For over 20 years, Vinnie has been Hollywood's go-to guy for celebrities and athletes looking to get fit fast. Now, in this hilarious and often r-rated memoir, he holds nothing back. What's the best piece of fitness equipment money can buy? What's the fastest way to lose weight: diet or exercise? Why are health clubs worse than used car lots? In FITNESS CONFIDENTIAL, Vinnie tells all. So get ready to get fit, get inspired and get the dirt with Hollywood's most outrageous personal trainer!
Finally someone has come right out and explained to us in no-frill terms why the majority of diets and exercise plans do not work. We are shown how we are being misled not only by the fitness industry, but also by the health industry, both of which have agendas of their own which have nothing to do with helping you get fit and remaining in shape. With no agenda other than teaching people how to get fit and stay that way, Vinnie explains in no uncertain terms exactly what does work in the struggle to lose weight and get in shape.
We are shown via Vinnie's own experiences, his experiences as a personal trainer, and through some of his client's inspiring stories how and why this way works. It is not some new and miraculous diet and exercise plan, in fact, what he is teaching is what we already know: cut the calories, eat right and get up and exercise. While he stresses that the quality of the calories we intake counts (1,000 calories from good fats and protein is more beneficial for your body than 1,000 calories from sugars and carbs) what he is really pushing is the No Sugar, No Grains theory. We've all heard it before, sugar and grains are converted to the wrong kind of carbs, the ones that will give you temporary energy, bloat you and then have you crashing. Our bodies are better fueled by fat and protein for long-term energy. He also emphasizes that we need to cut the crap and realize that while we can give any excuse we want, what is really holding us back is ourselves.
In addition to diet and exercise advice, Fitness Confidential also takes us through Vinnie's experiences as a trainer to the stars, his own personal struggles against cancer and his journey through the training and completion of the brutal Furnace Creek 508 cycling competition (biking 508 straight miles through Death Valley) the year after getting his cancer into remission. Through out this intriguing and inspiring story, Vinnie continues to stress which foods to avoid and which foods to eat, which exercises to avoid and which to use, and so much more – and he does it in a way that is honest, entertaining and effective.
My Thoughts
I love the way they have written this book. It's real, it's funny and it's easy to relate to. Using a combination of humor and dry wit, Vinnie and Dean have written a book in a straight-up, no B.S. way that inspires you, encourages you, entertains you and has you turning page after page to learn more. Vinnie's straight forward attitude gives you a sense that he's being genuine about everything he talks about, and let me tell you, he holds nothing back and tells it exactly like it is! There is none of that dry, boring, factual writing as found in all of those diet and exercise books. In fact, I found it rather difficult to put this book down once I began reading. Fitness Confidential had me laughing and wanting to get right up and put on my jogging shoes and get fit!
If you want to learn why those diets and exercise programs are not working for you. If you want to learn to recognize what types of exercise equipment, gyms and personal trainers are not worth spending your money on. If you want to learn how to really lose that weight and stay in shape, then Fitness Confidential is a book you will want to read!
Where To Buy Fitness Confidential
You can pick up your copy of Fitness Confidential, in paperback, Kindle or Audible through Amazon.com. To learn more, visit the author's website at https://vinnietortorich.com/, and listen to his podcast at https://vinnietortorich.com/category/podcast/ as Vinnie and his co-host Anna Vocino talk about everything health, diet, and fitness.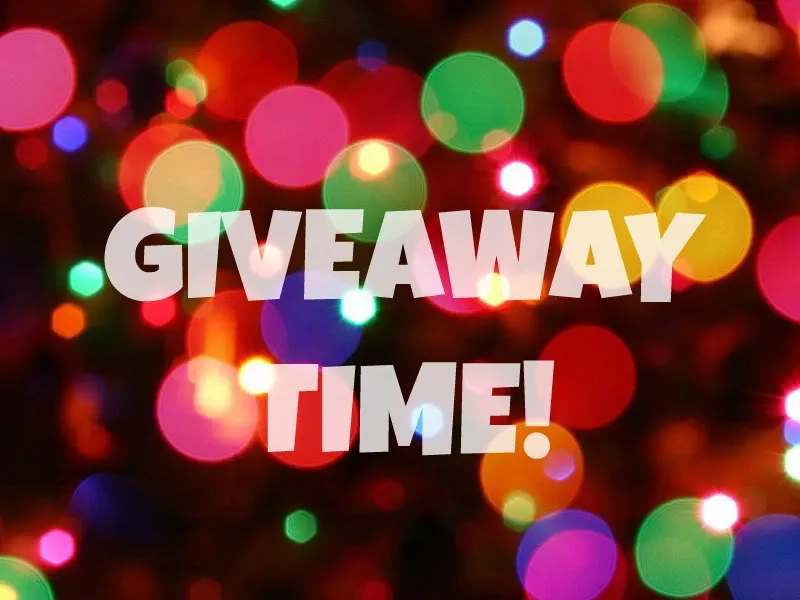 WE HAVE A WINNER! CONGRATS THOMAS M!