What do you do with your leftover onion halves, tomato tops or cucumber chunks? Cooking for a small family, I am faced with this dilemma several times a week. Especially since my husband likes sliced tomatoes and onions on his sandwiches that he takes for lunch! Placing them inside storage containers takes up too much room, wrapping them in plastic wrap or a plastic bag is an unnecessary waste, and leaving them bare in the refrigerator ruins them within days! Then I was introduced to Food Huggers.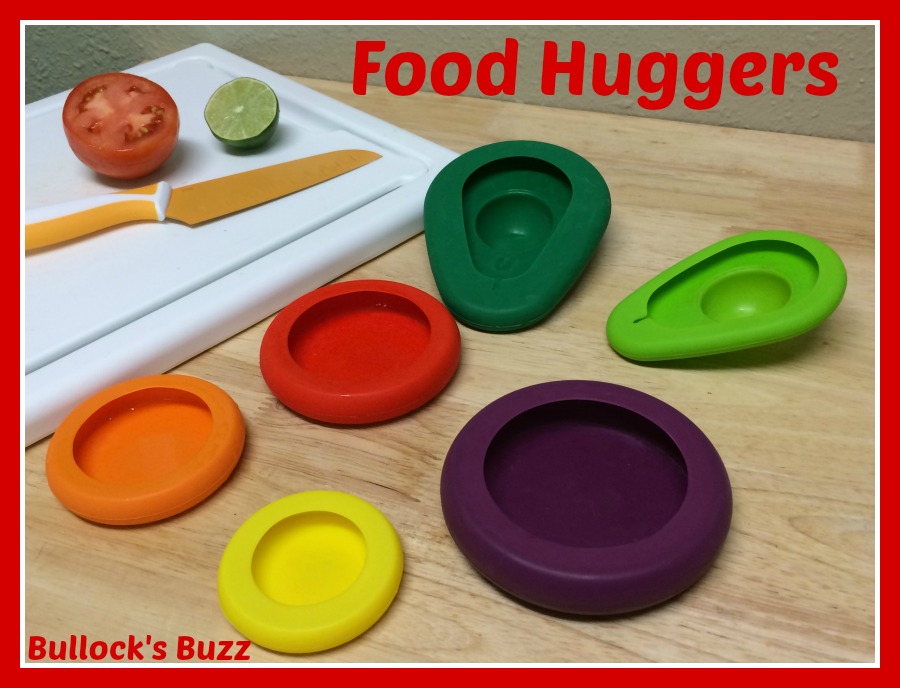 Food Huggers are an innovative new way to extend the freshness of fruits and vegetables that have been cut and have had their natural protection (the skin) removed. Made of an FDA-approved food grade silicone, Food Huggers work by stretching to fit around the edge of the fruit or vegetable and creating an air-tight seal. At the same time, the cut face of the food rests flush against the silicone bottom preserving the natural juices and preventing moisture loss. Just press the fruit or vegetable cut side down into the hugger, and the flexible sides will create an air tight seal around the edges holding the hugger in place and preventing air circulation – which is what causes the food to dehydrate and spoil. Plus, Food Huggers also seal in strong scents protecting neighboring fruits and vegetables from absorbing them.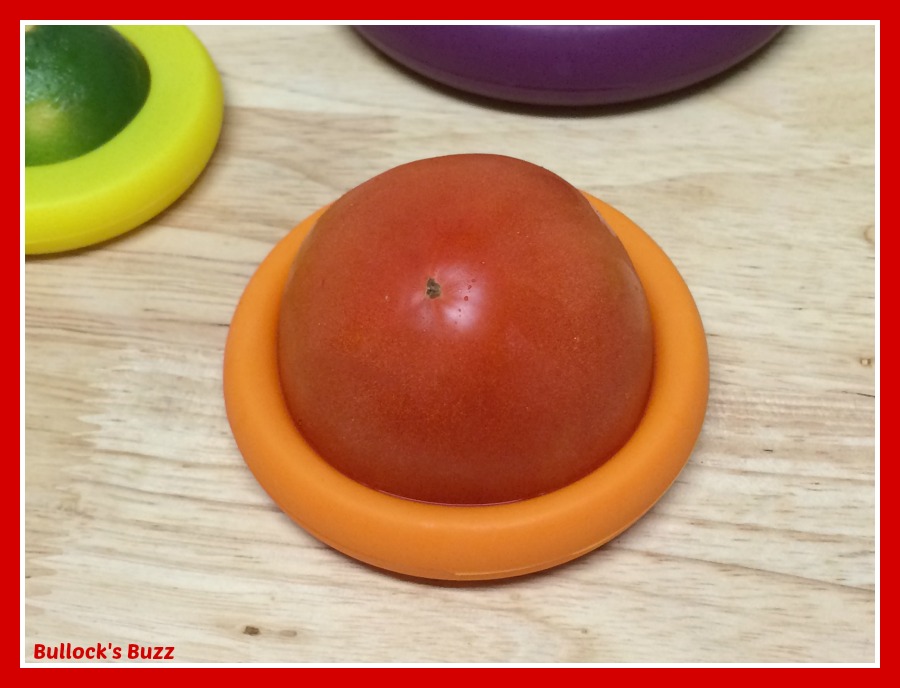 I have been using my set for a couple of weeks now and am quite impressed! At first I was a bit skeptical about how well they would work, but I decided to give them a try starting with the smallest one first. About a week ago, we decided to cook some Chicken, Avocado, Bacon and Tomato Quesadillas which make use of only half a lime. This was the perfect opportunity to test the Food Huggers on something I was okay with going bad if the huggers didn't work. Once I cut the lime in half, I placed the other half face down in the Food Hugger as instructed. I could actually hear an air tight seal being made once I pressed the lime down into the hugger. I then placed it on a shelf in the refrigerator where it has remained until I pulled it out today, eight days later. You can see by the picture below, the lime was still nice and juicy!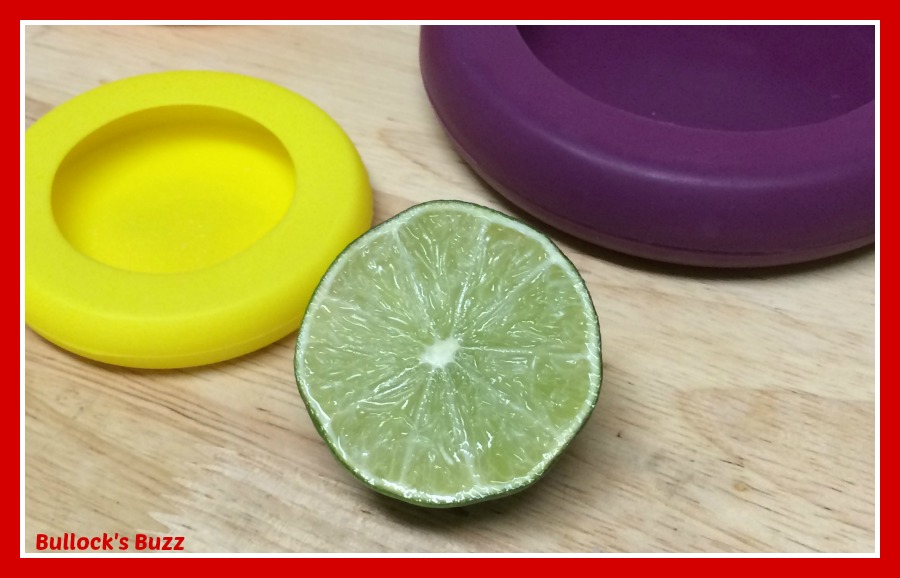 After that experiment, I have been using the Food Huggers practically every day! I love the fact that they work great, and are much more environmentally friendly than using plastic wrap or bags. In fact, the silicone they are made of is not only 100% BPA and phthalate free, but it is also dishwasher, freezer AND microwave safe! Plus, they nest inside one another which saves a lot of space, especially if your kitchen happens to be lacking in the cabinet-and-drawer-storage department like mine!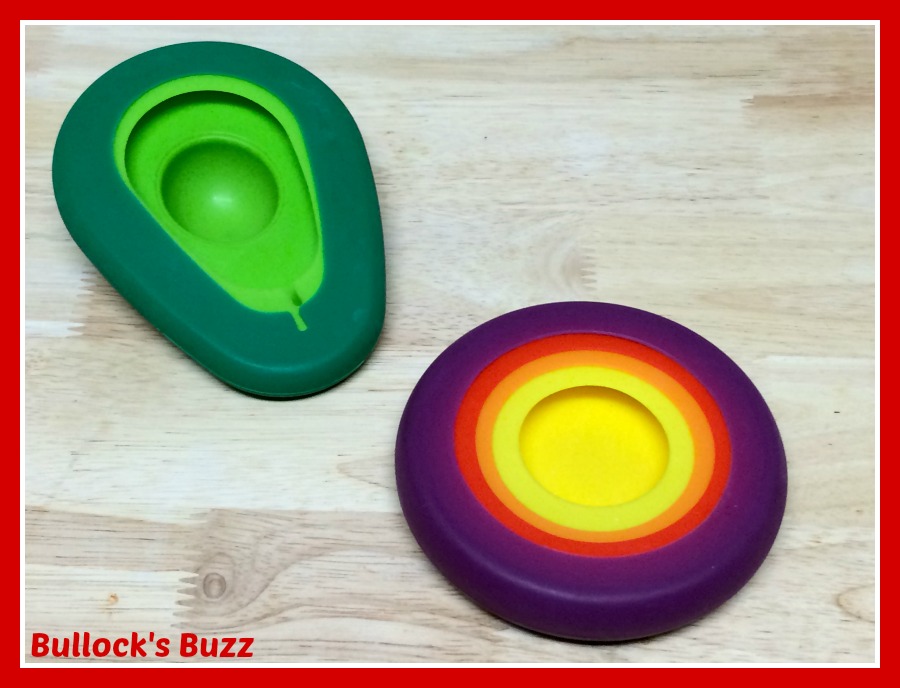 Did I mention that they also work great as can covers? That's right – they really do! If you only need to use half that can of diced tomatoes, just slip the appropriate-sized Food Hugger over the open top, and just like with the fruit and veggies, the edges will form an air tight seal keeping the remainder of the tomatoes fresh until next time. They will work just as well over the top of a jar, too!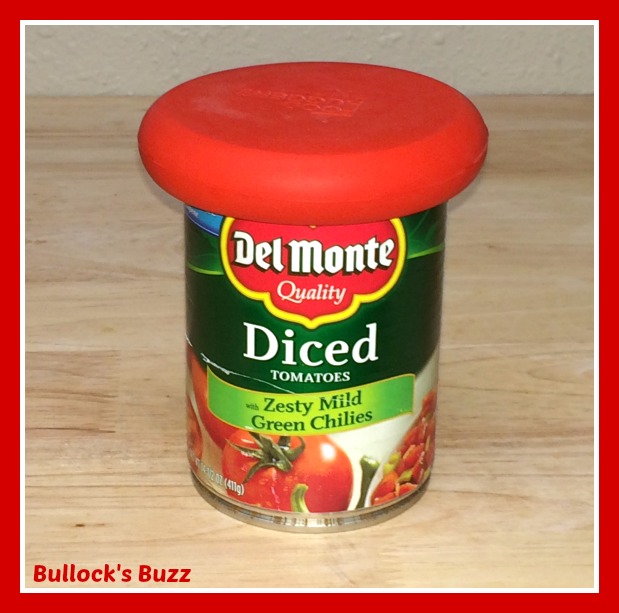 Food Huggers come in four different sizes (and a lot of great colors!) which work with lots of different sized fruits and vegetables. They are actually designed so that each size overlaps with the next so that there is no fruit or veggie left without a hugger to fit. And since they are so flexible, you will get a snug fit without having to match the exact size of the hugger to the food. They will even stretch to fit securely around oblong-shaped foods such as stout bell peppers and kiwis. Food Huggers will pretty much fit any fruit or vegetable out there except for large melons and avocados.
Speaking of avocados, if you are an avocado lover like myself, don't fret because the makers of Food Huggers also make a set of Avocado Huggers, which are exactly like the Food Huggers, just designed specifically for avocados. The Avocado Huggers come in two different sizes which work to fit all different sized avocados! I love that they are designed with a hollow for the pit so there is no gap between the cut surface of the avocado and the hugger, keeping the fruit fresh longer!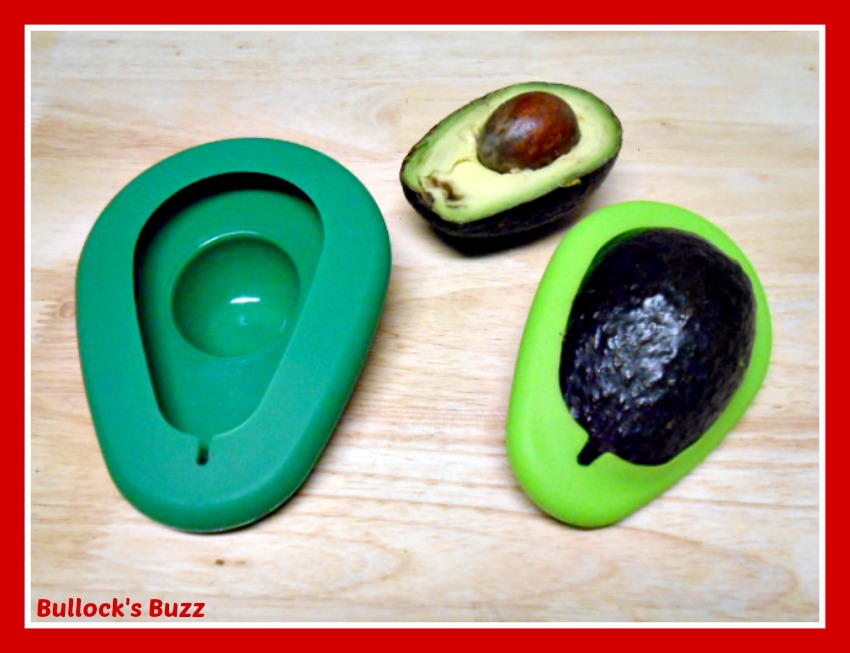 As I mentioned above, Food Huggers come in sets of four. The sets are available in four different color schemes including the one I have, Autumn Harvest, as well as Fresh Greens, Bright Berry and Juicy Citrus. One set of Food Huggers costs $19, and a set of Avocado Huggers, which include two huggers, costs $14. Both are well worth it! You can order yours either directly through the Food Huggers website.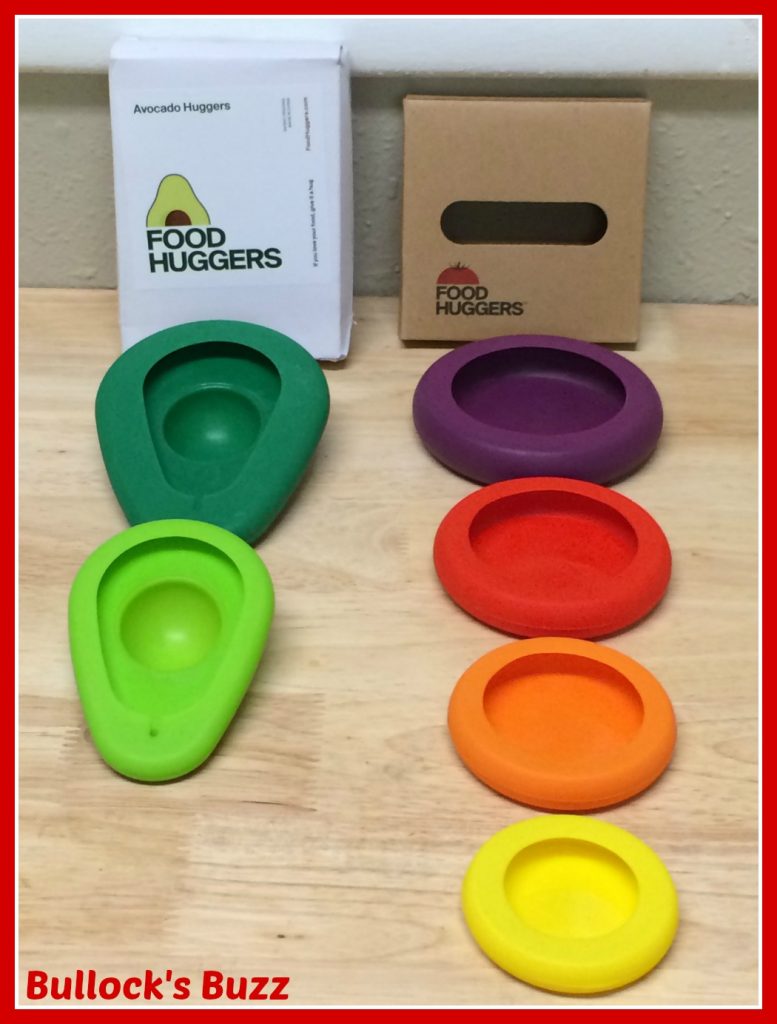 What are some of the ways you preserve unused halves of fruits and vegetables?