Like everyone else, I enjoy having nice, quality products for my kitchen. I don't, however, want to spend and arm and leg to get those products. Surpahs makes those high quality items at a price that won't break the bank! One such example is this beautiful digital kitchen scale that I recently received for review.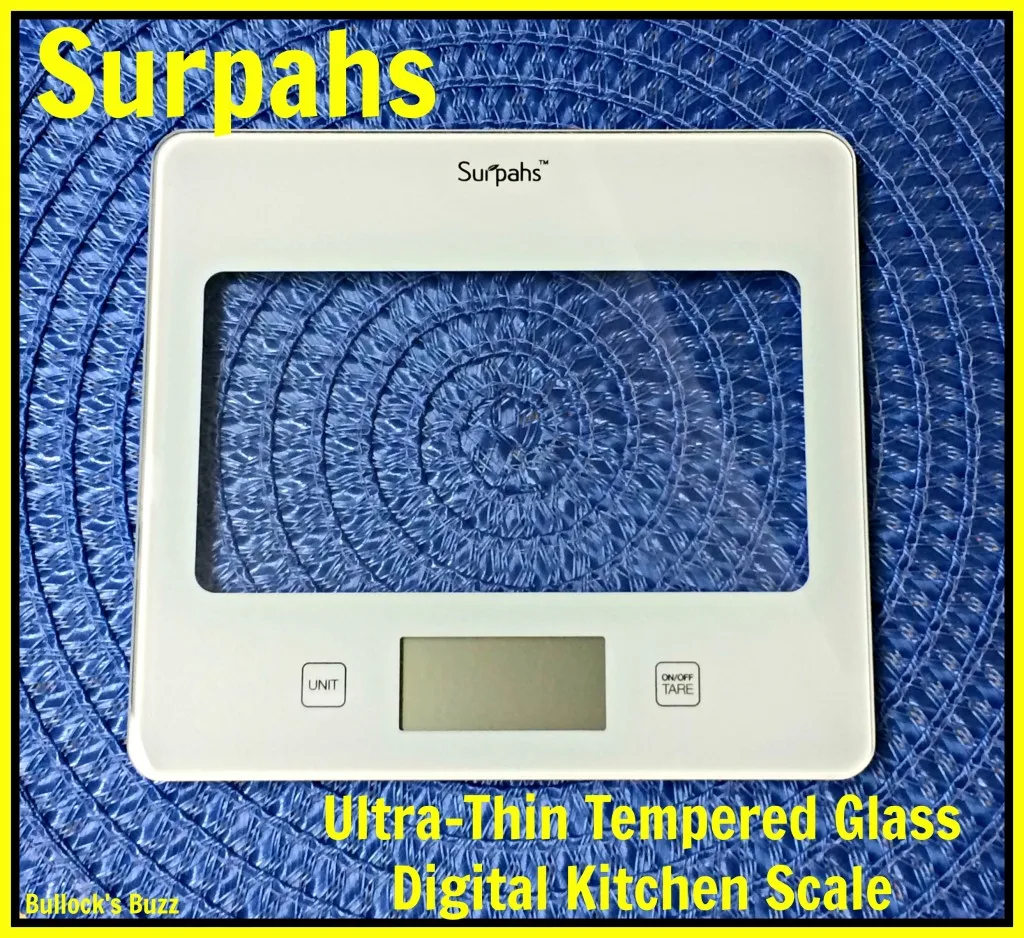 The first thing I noticed about my new Surpahs Ultra-Thin Tempered Glass Digital Kitchen Scale is its sleek, modern design. It is incredibly thin, lightweight and is completely see-through. I personally love the way it looks, but if fingerprints bother you, you might want to take that into consideration as they will show up. Its flat, smooth surface makes it very easy to clean, and instead of buttons, it has two function keys which are activated by touch. No more tiny bits of food falling into those cracks around the buttons! It also has a large, easy-to-read digital display; keep in mind, it is glass so if you are under bright lights, you may get a bit of glare!
At 7.9″ long, 7.2″ wide and 0.6″ thick, don't let this scale's small size fool you. You can still weigh really big things on it such as large pots – you just have to be sure to center them on the scale. In fact, this little digital kitchen scale can actually weigh up to 11 pounds of weight! That is quite impressive for such a small scale – many can only hold up to 5 or 6 pounds! I love that it has a flat face as opposed to a raised platform – it makes it much easier to weigh items that may otherwise roll, tilt or slide off. Plus, its small size and thin width sure does come in handy when it comes to storage! And although it is a glass scale, it is made out of tempered safety glass so you don't have to worry about it cracking when used properly.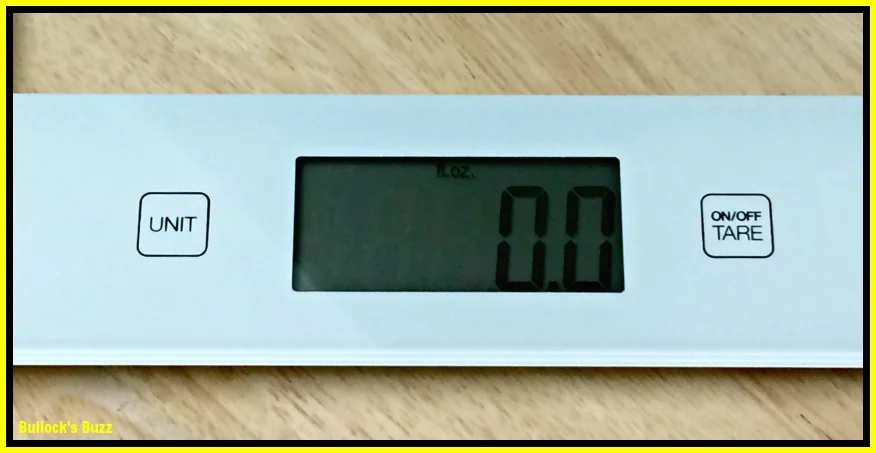 The scale can measure in multiple units including grams, fluid ounces, pounds:ounces and even milliliters. The maximum weight capacity is 5000 grams, 176.4 fluid ounces, 11 pounds:0.4 ounces, and 5000 milliliters. To switch between measurement units all you have to do is touch the UNIT key and select the unit you need. With four, high precision weight sensors it is said to be very accurate at measuring. I decided to find out for myself by doing an accuracy test. I simply weighed the same pen 10 times, and each time it displayed the same exact weight.
How many times have you measured out the proper amount of flour, only to have to dump it out to measure the sugar? You don't have to do that with this scale because it has a TARE function! This is an absolute must for me when it comes to a digital kitchen scale. The TARE function allows you to measure one thing, zero that weight out and get a separate measurement of another item. So using the above example, all you have to do is press the TARE key to zero out the weight of the flour, then you can simply go ahead and add the amount of sugar you need into the same bowl because the scale will now be measuring the added sugar only!
Another example. Let's say you want to measure out a particular amount of food in a bowl or on a plate while ignoring the weight of the container. You just turn the scale ON and wait for it to go to zero. Then you place the empty container on the platform, touch the TARE key again to zero out the container's weight, and you can now add the food into the container and you will get an accurate measurement of the weight of the food only. It's a very handy function to have, especially if you do a lot of cooking or baking, or if you are on a special diet!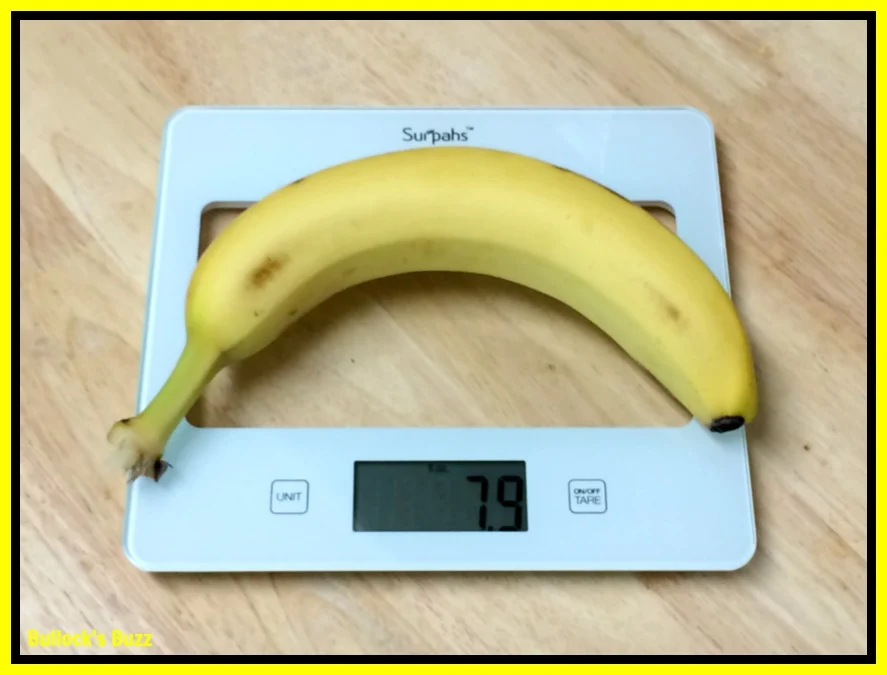 The Surpahs scale is powered by one CR2032 lithium battery which I like since lithium batteries last much longer than alkaline. The battery is included when you purchase the scale. In order to help conserve power, there is an automatic shut off function if no activity is sensed on the scale after about a minute. Once the lithium battery gets low, you will get an error message on the display.
Sound like a scale you want? If so, the Surpahs Tempered Glass Digital Kitchen Scale
can be purchased directly through Amazon.com right around $20.00 – an great price for an excellent scale I highly recommend!
Be sure to check out Surpah's other items! They have a wonderful selection of kitchen scales and bathroom scales, including the one I recently reviewed, the Surpah's Outlook Precision Digital Bathroom Scale. They also have some beautiful bamboo kitchen items! You can also connect with Surpah's on both Facebook and Twitter!