When deciding to buy a property, one of the most important decisions to make is whether to choose a furnished or unfurnished property. Each type of affordable apartments for sale in dubai has its upsides and drawbacks, and the final decision depends on many factors such as the purpose of the purchase, personal preference, length of stay, budget, and more. Below we will look at some of the upsides and downsides of investing in furnished vs unfurnished housing in Dubai.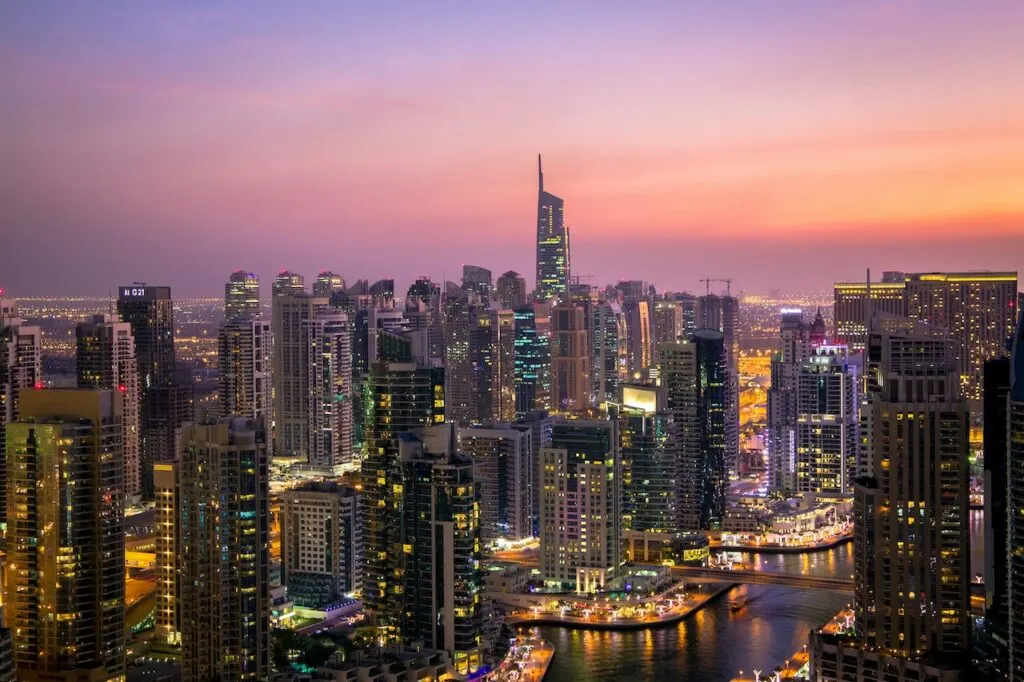 Buying a furnished property
When considering investing in furnished vs unfurnished housing in Dubai, the choice between the two types of housing makes the search more difficult and responsible. Let`s have a look at the upsides of buying a furnished property.
Upsides of buying furnished property
Time and money savings.
One of the main advantages of buying a furnished property is that you don't have to spend time and money buying and arranging furniture. You don't have to think about which sofa or table to buy and which things will go together. You can just walk into your new home and enjoy a comfortable stay from day one.
The overall atmosphere and complete design.
Also, when you buy a furnished property, you can see what things will look like in place, which is a bonus when choosing the right home. It can also help you figure out what furniture and accessories you need if you decide to change things later.
Immediate renting out.
The option of a furnished apartment seems more beneficial in terms of getting quick profit. As the property has been already equipped with cumbersome items like beds, wardrobes, and kitchen and bathroom appliances, tenants can move in immediately.
Downsides of buying furnished property
However, there are also certain downsides to buying a furnished property. You may be sold low-quality furniture that will fail quickly, and it will cost you a lot of money to replace it. However, this can be prevented if you are cautious and demanding when choosing a property.
Also, the price of a furnished property may be higher than an unfurnished one. This is because the seller has to factor in the cost of furniture and extras. But, if you are sure that the furniture is quality and you don't want to spend time buying and arranging it, then this option is perfect for you.
Buying unfurnished property
Let's now take a look at the pros and cons of buying unfurnished properties when considering investing in furnished vs unfurnished housing in Dubai. The purchase of an unfurnished apartment means investing in a property with bare walls. It is a perfect option for those buyers, who strive to live in a personalized home with a touch of uniqueness.
Upsides of buying unfurnished property
Opportunity to make a personalized space.
When you decide to buy an unfurnished property, you will have the opportunity to choose furniture and accessories based on your personal preferences. This gives you more freedom in your choices, and you can make your new home truly yours.
Affordable furnishing.
Also, when you buy an unfurnished property, you can save money and buy furniture and accessories that fit your budget. You will be able to choose only the things you really need, and you won't waste your money on unnecessary things.
Lower price.
As a rule, apartments with no furnishing are cheaper. Therefore you may be able to choose accommodations of a bigger size or in a more convenient location and not overpay for equipment.
Downsides of buying unfurnished property
One of the first drawbacks you have to face when trying to decide between investing in furnished vs unfurnished housing in Dubai is additional furnishing costs. When buying an unfurnished apartment, you need to spend extra money to buy furniture and other equipment necessary for living in your new home. You have to calculate overall costs beforehand and determine the suitable option for your very case.
The second feature to come across is the need for repair work. In some cases, unfurnished apartments may require repairs before you can move in. This can cause additional costs and take extra time.
Unfurnished apartments often present a lack of appeal to tenants. If the buyer plans to rent out the apartment, the unfurnished option may not be as attractive to potential tenants, which can cause problems finding tenants. It is quite obvious that tourists and expats do not want to invest in somebody`s house and they do not have to. It is the responsibility of a landlord to make the home comfortable and suitable for living.
The Bottom Line
Now, that you are well informed about the pros and cons of investing in furnished vs unfurnished housing in Dubai, go to the website https://dubai-properties.sale/ and monitor the available options.
We hope that the aforementioned information will help you to take the first step towards your dream home in Dubai.