Orange Creamsicle Mocktail is a delightful and vibrant drink that perfectly balances the tangy zest of orange with the smooth creaminess of vanilla. One sip will transport you back to those magical childhood summer days.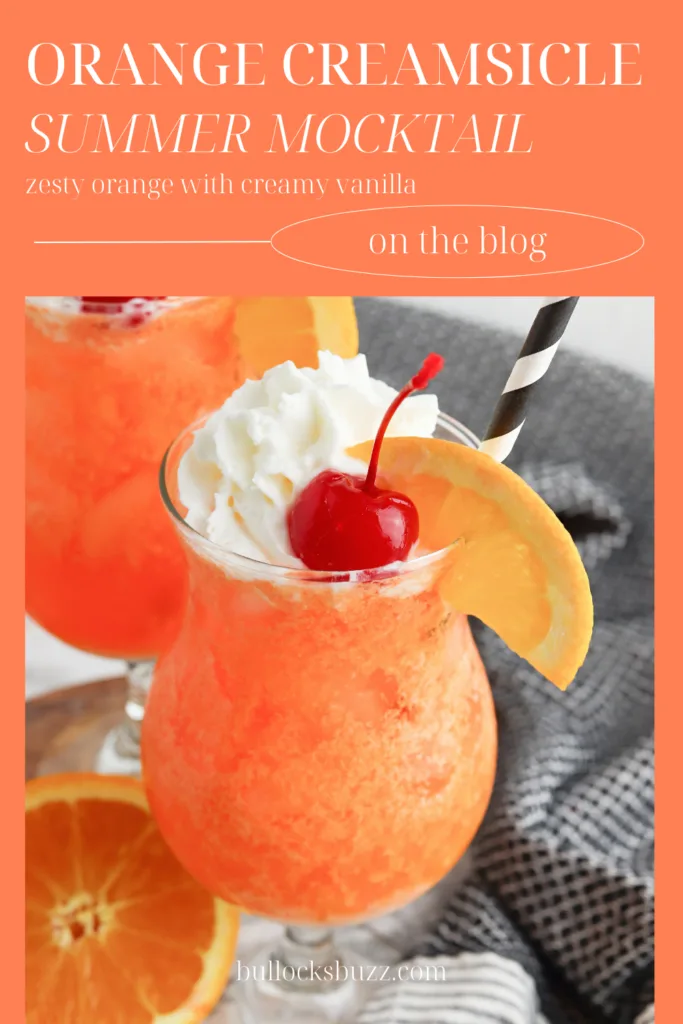 Do you remember the delectable taste of Orange Creamsicle popsicles? That zesty, orange citrus shell surrounding a rich, creamy vanilla ice cream center? My mouth is watering just thinking about it!
I love that flavor so much that I replicated it in these ah-maz-ing Halloween Orange Screamsicle Cupcakes in a Jar, and again today in this must-try orange creamsicle drink recipe – my Orange Creamsicle Mocktail!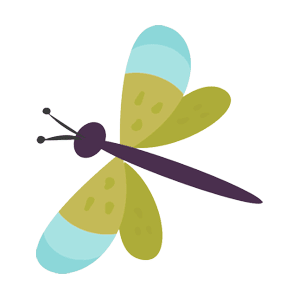 Pin for Later
Too busy to make this tasty recipe right away? Why not Pin it for later? Pin this easy recipe to your favorite board on Pinterest and it will be there waiting for you when you are ready!
Prepare to be whisked away on a journey down memory lane with the creamy, citrusy goodness of this classic Orange Creamsicle Mocktail! And YES, you absolutely can turn it into an adult-only Orange Creamsicle Cocktail, but more about that later.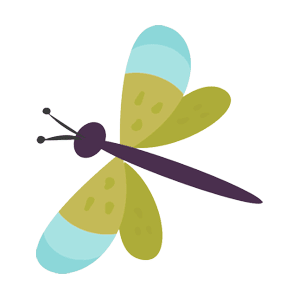 I've got so many delicious mocktail recipes including the Avenger's Time Stone Mocktail, Hal's Crazy Juice, and even a Lava Flow Mocktail version of the popular tropical cocktail recipe – and all of them can easily be turned into cocktails! To see them, simply right-click the link and open these other refreshing goodies for kids and adults in a new tab so that you can check them out after this one!
For now, grab your favorite glass, put on a smile, and let's begin our delicious two-ingredient Orange Creamsicle drink adventure that will reignite your inner child.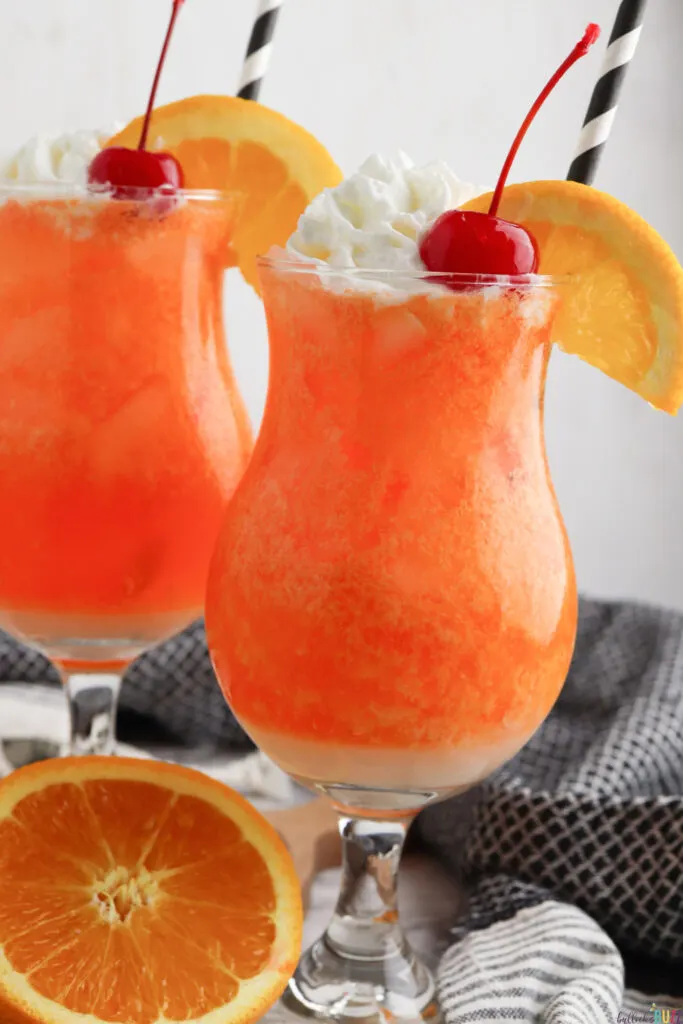 How to Make an Orange Creamsicle Mocktail
Get ready to elevate your taste buds and impress your guests with this sensational non-alcoholic Orange Creamsicle Mocktail. This two-ingredient Orange Creamsicle Mocktail recipe perfectly balances the tangy zest of oranges with the smooth creaminess of vanilla, creating a perfect blend of citrusy sweetness!
Keep in mind, this is a shortcut version and since it is made with soda, it may not be as creamy as one that is made with orange juice and cream. But that delicious orange creamsicle taste is still there to transport you back to the sunny summer days of your childhood! '
If you're ready to tantalize your taste buds with the orange creamsicle mocktail, let's jump right into the recipe.
Kitchen Tools You May Need
To create this refreshing summer treat, you will need just a few common items and ingredients.
Disclosure: This blog post contains links to products or services I think you will like. If you purchase from one of the links, I may make a small commission at no extra cost to you. As always, I only recommend products that I use and love.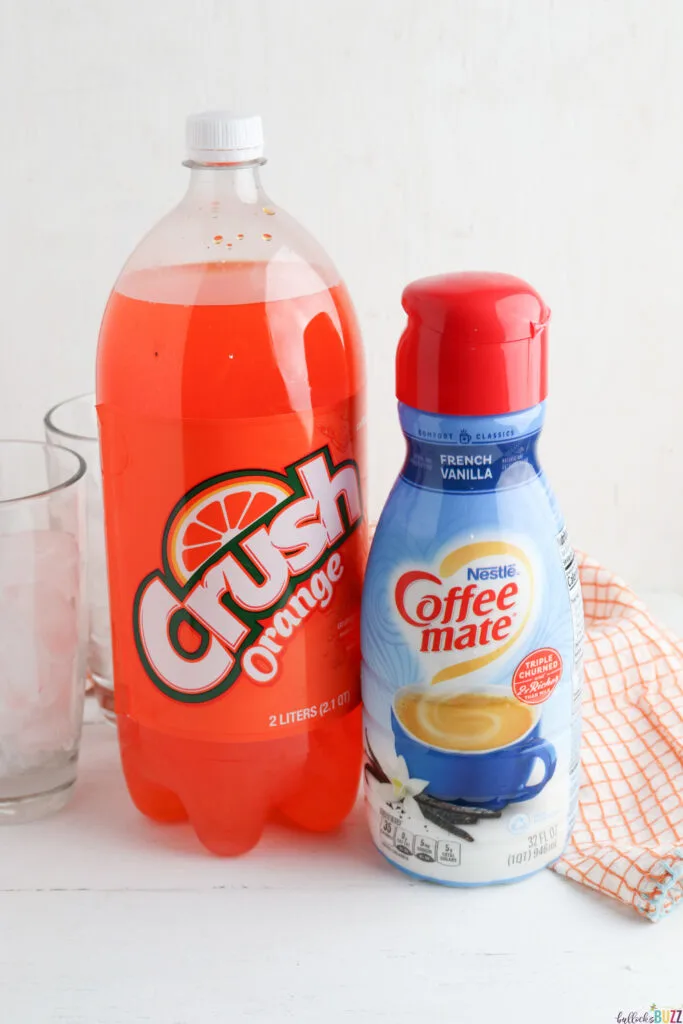 Ingredients to Make Orange Creamsicle Mocktails
Capturing the essence of summer in every sip, this easy mocktail has all the delicious flavor of an orange creamsicle popsicle, yet is made with just two simple ingredients.
Orange Soda – lends a tangy and refreshing citrus flavor to the mocktail
Vanilla Creamer – adds depth and a hint of sweetness while also bringing the tangy orange and creamy elements into perfect harmony.
Ice – keeps the mocktail perfectly chilled; I prefer crushed ice
Whipped Cream – adds an appealing visual element, optional
Orange slices – also for the visual element, optional
Maraschino cherries – to elevate visual appeal even more, optional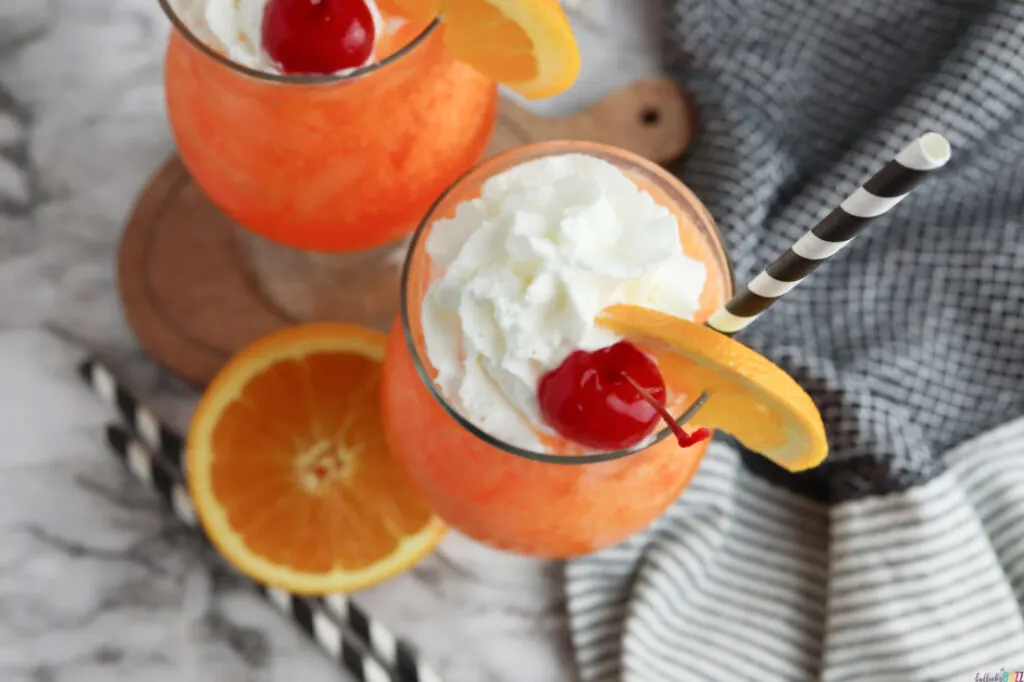 Orange Creamsicle Mocktail Instructions
Crafting the perfect Orange Creamsicle Mocktail is incredibly easy. Now that you have everything you need, let's get started on creating this delicious mocktail! In just a few simple steps, you'll be sipping on a glass of pure delight.
Step 1: Fill Glasses
Cut thin slices of orange into a semi-circle shape for a garnish.
Fill a tall glass or two full of ice. Again, I prefer to use crushed ice, but regular ice cubes work as well.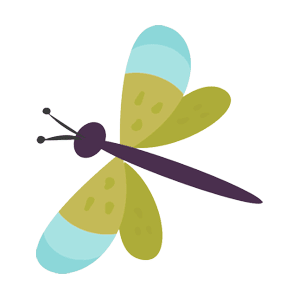 Pro Tip
Thoroughly chill glasses in the freezer before making.
Step 2: Add Soda
Pour the soda into the glasses.
Step 3: Add Creamer
Add in the coffee creamer.
Stir well.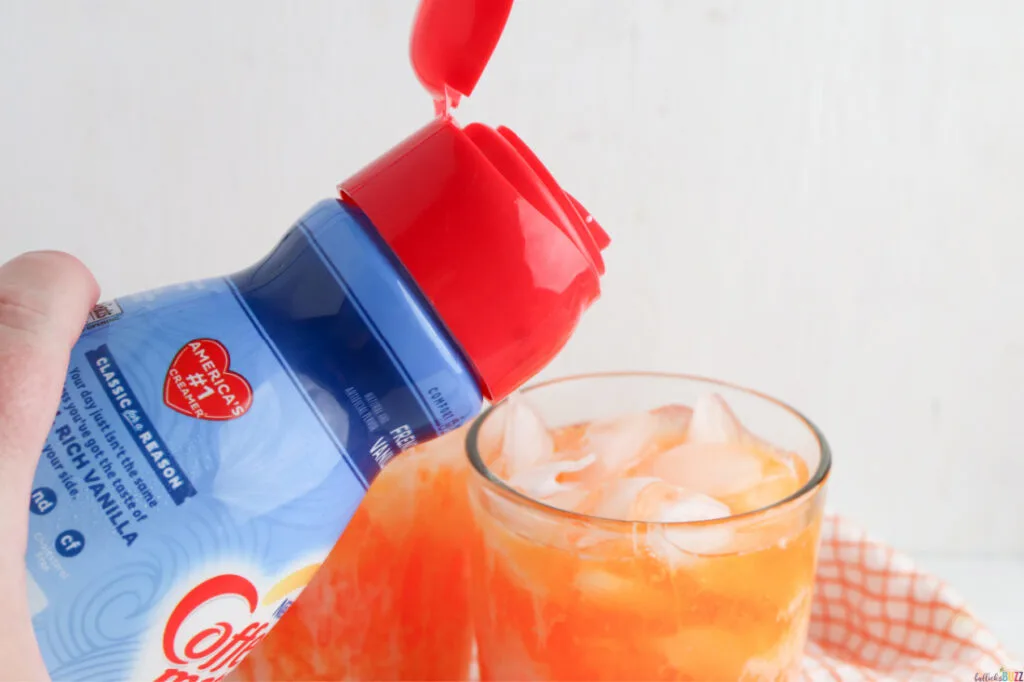 Step 4: Garnish
Take an orange slice and stick it on the rim of the glass.
Then add a dollop of whipped cream.
Followed by a maraschino cherry.
Then top it off with a colorful straw.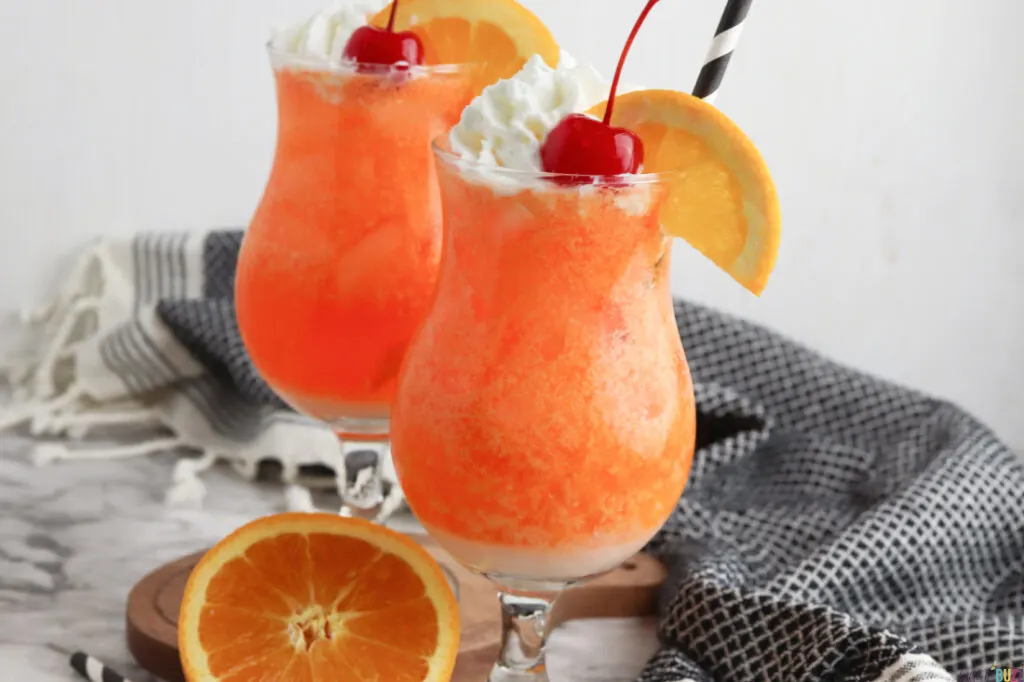 And that is it! Your orange creamsicle mocktail is now ready to be enjoyed so you can savor every sip of its refreshing citrus and creamy goodness. It's the perfect drink for a warm summer day!
Serving Suggestions
Want to elevate the presentation and taste of this Orange Creamsicle Mocktail? Check out the following serving suggestions:
Dip the rim of the glass in orange-flavored sugar crystals for an extra pop of color and sweetness.
Add a fun, colorful paper umbrella.
Top it off with a sprinkle of orange zest on top of the whipped cream.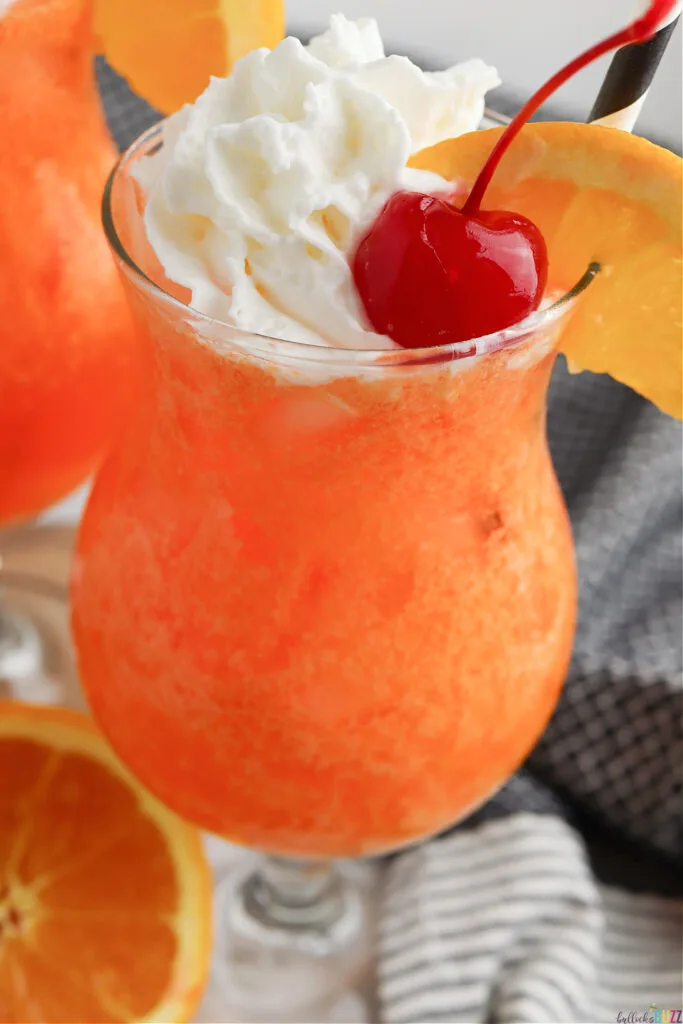 How to Make Orange Creamsicle Alcohol Drink
If you want to transform this mocktail into a delicious spirited beverage — and you want to, trust me, you really do— it's a cinch!
Simply follow the above instructions and then add a splash of your favorite alcohol before you add the garnishes. Vanilla vodka or orange liqueur are two of my favorite options as they complement the flavors of the orange creamsicle mocktail perfectly!
FAQs about Orange Creamsicle Mocktail Recipe
Is there a dairy-free alternative for the creamer in this recipe?
Yes, there are a few different dairy-free milk options that you can use as a substitute. Almond milk, coconut milk, and soy milk will still provide a creamy texture and enhance the overall taste of the mocktail.
Can I make a larger batch of orange creamsicle mocktails for a party?
Absolutely! This recipe can be easily doubled or tripled. Just adjust the ingredient quantities accordingly and blend the mixture in batches if needed. Be sure to keep the mocktails chilled until it's time to serve.
Can I prepare the mocktail in advance?
While it's best to serve the orange creamsicle mocktail immediately after preparation to enjoy its freshness, it can be made an hour or two in advance. Just leave out the ice and any garnishes until you are ready to serve.
Why You'll Love This Recipe: A Refreshing Treat to Satisfy Your Summer Cravings
The Irresistible Combination of Citrus and Cream: this Orange Creamsicle Mocktail strikes the perfect balance between tangy orange and creamy sweetness, creating a delicious flavor combination that will leave you craving more.
It's Simple to Make: With just a few simple ingredients, this recipe is incredibly easy to make. You don't need any special skills to create this refreshing delight.
Versatility for Any Occasion: Whether you're hosting a summer party, relaxing by the poolside, or simply looking for a sweet treat, the Orange Creamsicle Mocktail is a versatile option that works for any occasion.
Customizable to Suit Your Preferences: Adding your personal touch to the Orange Creamsicle Mocktail is easy and fun! Experiment with different garnishes, rim sugars, or even a splash of your favorite spirit to make it truly your own.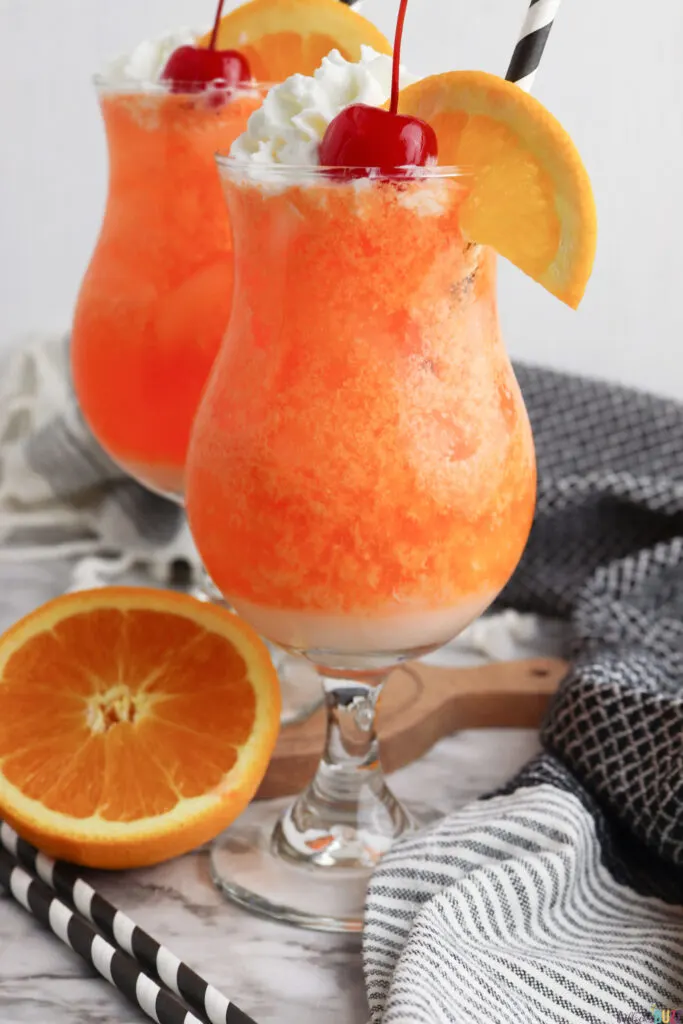 Conclusion
Regardless of if you are making this Orange Creamsicle Mocktail recipe or taking it a step further and making an Orange Creamsicle Cocktail alcoholic drink, these orange creamsicle drinks are delightful and refreshing beverages that perfectly capture the very essence of summer. With its citrusy tang and creamy texture, it offers a burst of flavors that will satisfy your cravings.
If you're treating yourself to a special drink or hosting a gathering, this mocktail is sure to impress your taste buds and your friends. Cheers!
More Delicious Summer Drink Recipes
Did you enjoy this summer mocktail? Me too! I think you'll really like these other summer drinks, including summer mocktails, tropical cocktails, homemade lemonade, and cream sodas, too!
Let me know in the comment section below how your Orange Creamsicle Mocktail turned out—whether you followed the recipe to the letter or added your unique twist. Cheers to refreshing moments and culinary adventures!
Like It? Love It? Please Share this Orange Creamsicle Mocktail Recipe!
Did you make this mouth-watering mocktail recipe? If so, I'd love to see how it turned out! I really love seeing your take on my recipes.
Be sure to tag me on Instagram @bullocksbuzz or using #bullocksbuzz and share a photo of your tasty creation!
And don't forget to save this post either by clicking on that little heart over there to your right or by pinning it on Pinterest. Then share it with your friends and family by clicking the share buttons above the post title, too!
And, if you really liked this Orange Creamsicle Mocktail recipe, leave me a comment and a ⭐⭐⭐⭐⭐ rating on the printable recipe card below!
And finally, don't forget to follow us on Pinterest, Facebook, and Instagram!
Orange Creamsicle Mocktail Recipe Card
Yield: 2 drinks
Orange Creamsicle Mocktail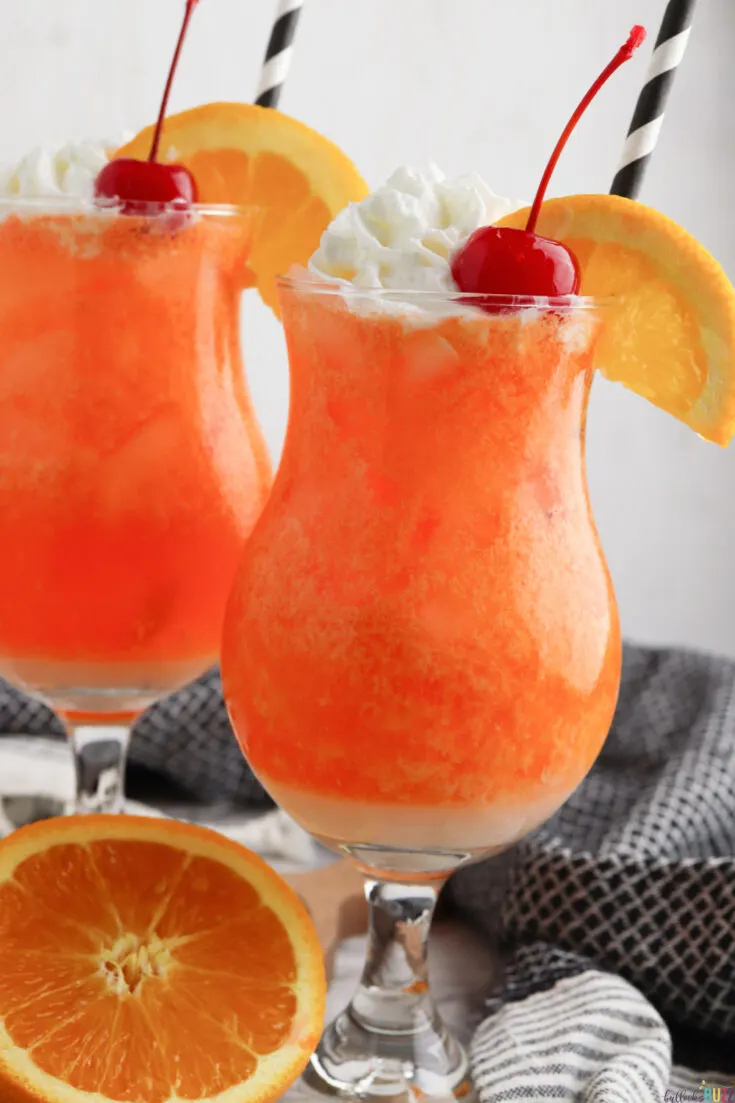 Orange Creamsicle Mocktail is a delightful and vibrant drink that perfectly balances the tangy zest of orange with the smooth creaminess of vanilla.
Ingredients
16 ounces orange soda
4 tablespoons vanilla coffee creamer
Ice, prefer crushed
Whipped cream, optional garnish
Orange wheel, optional garnish
Maraschino cherry, optional garnish
Instructions
Fill both glasses full of ice.
Pour the soda into the glass.
Top with two tablespoons of coffee creamer in each glass. Mix well,
Garnish with whipped cream, an orange wheel, and a maraschino cherry, and finish it off with a straw.

Nutrition Information:
Yield:
2
Serving Size:
1 glass
Amount Per Serving:
Calories:

240
Total Fat:

5g
Saturated Fat:

1g
Trans Fat:

0g
Unsaturated Fat:

3g
Cholesterol:

2mg
Sodium:

51mg
Carbohydrates:

51g
Fiber:

2g
Sugar:

17g
Protein:

1g
Nutritional information is automatically calculated with ingredients and serving size and may not be accurate. Please always double check with your own nutritional apps as well.