If you aren't Airbnb-ing then you need to be! So, as soon as you have finished reading this blog on how to make your Airbnb listing stand out from the rest, you need to get yourself a profile and start making some more money, some new friends, and some incredible experiences.
What's more, it is so much fun. That chance to get creative in your own home and make a space that stands out to those scrolling. And here is how to make your Airbnb listing stand out.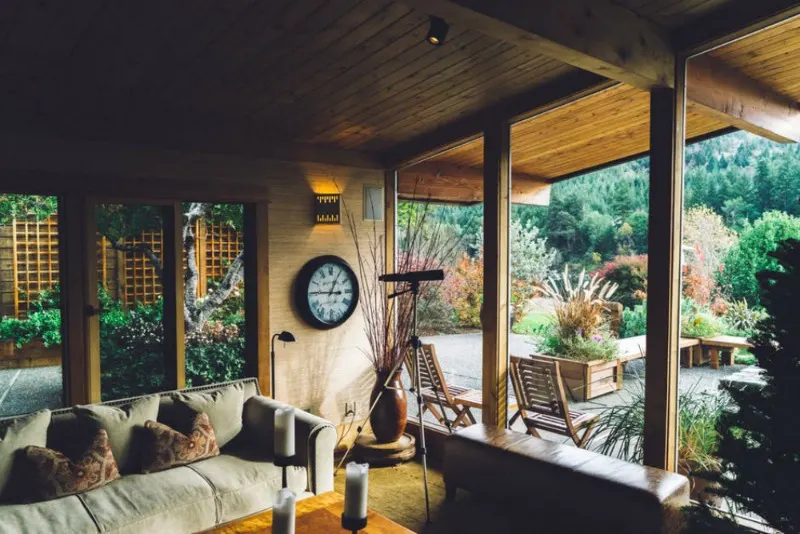 Something Unique
A lot of the time, people are using Airbnb to save money or to meet people, or just to get away from the humdrum existence of hotel-living. However, a lot of the time they are looking to get the most out of their stay by making it an entirely new experience. So why not go down that route and style your spare room (or rooms) in a certain theme as one way to make your Airbnb listing stand out.
It could be that you decide to have a rainforest room, or Parisian space or an oriental wonderland. That is completely up to you and how creative you'd like to get. Just know that whatever you do, make it draw people in and go with something that is a little bit quirky.
First Impressions
What makes Airbnb so much more hospitable than a hotel, motel or resort is the friendliness. So put yourself in your guest's shoes. What would you want after a possibly long journey and the arrival at a stranger's home?
If your Airbnb is a room in your house, then once your guests arrive offer them drinks, whether hot or cold. Show them to their room. Take a genuine interest in who they are. Tell them to make themselves at home and show them where everything is. The better the rapport the better the stay for both of you.
If your Airbnb is a place separate from your home, then there are still plenty ways to make it feel welcoming. Stock the fridge with cold drinks, set out some complimentary coffee. It's the little touches that matter most and can help you make your Airbnb listing stand out.
In addition, consider having a binder that shows area attractions, stores that sell the necessities, a list of favorite area restaurants and things to do, and detailed directions to them all. Including a map of the area marked with attractions, stores and more is also a great idea. You could also pick up leaflets from the local tourist office and place them in the room as another way to help your guests see what there is to do.
Cleanliness
One of the best ways to ensure your Airbnb listing stands out from the rest is cleanliness. Not only will your guests be able to rate your place based on cleanliness but having a sanitized and clean place to stay enables your guests to feel more at home and relaxed – especially in these days of Covid.
If you don't have the time, or you live too far away from your Airbnb. the best thing to do is to hire a company that comes in and thoroughly cleans after each stay. Companies like Happy Home Cleaning Services of Tampa will ensure that your Airbnb is sanitized and cleaned from top to bottom and is ready for your next guests.
It's All in the Detail
s
This is where your creative flair can make a huge difference. So why not make some hand-crafted bits for the wall or go on Etsy and get some incredibly fun and gorgeous bits of art. Put some unique-looking board games out for them to play. Give them some entertainment options in the form of books and movies. The more personal you make it feel the better. Trust us.
Another great tip is to buy a lockbox. It doesn't have to be expensive, but it will let your guests relax that bit more when they leave the house.
Final Thoughts on How to Make Your Airbnb Listing Stand Out from the Rest
With millions of Airbnb listings, making yours the one people choose can be hard. Using the above tips on how to make your Airbnb listing stand out will not only help ensure that people choose your place, but that they leave a great review and return again.