Cinnamon Apple Caramel Parfaits & Cheddar Mini Nachos: 2 Recipes with Quaker Popped
Who said rice cakes (and mini rice crisps) have to be dry and boring? Quaker Popped Rice Crisps (formerly known as Quaker Quakes) are anything but dull! Each miniature crisp is made with rice and whole grains, and is practically popping with flavor! And not only do these low-calorie, low-fat snacks taste great (without leaving that icky aftertaste so many healthy snack foods seem to have), they are also gluten-free!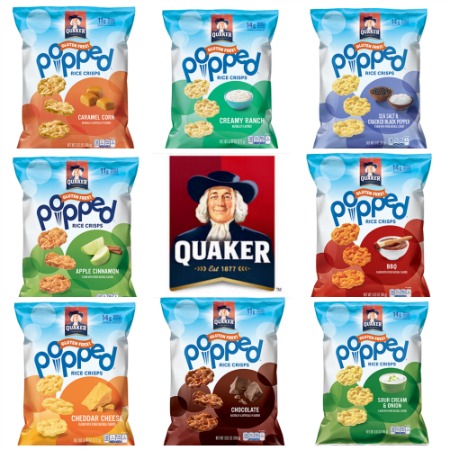 While Quaker Popped Rice Crisps taste great on their own, I decided to get a bit creative and came up with two delicious – and easy – recipes using the crisps! One recipe is perfect for those days when you need something sweet, and the other is for when you want something with a bit of a bang! Enjoy!
Cinnamon Apple and Caramel Popped Parfait Recipe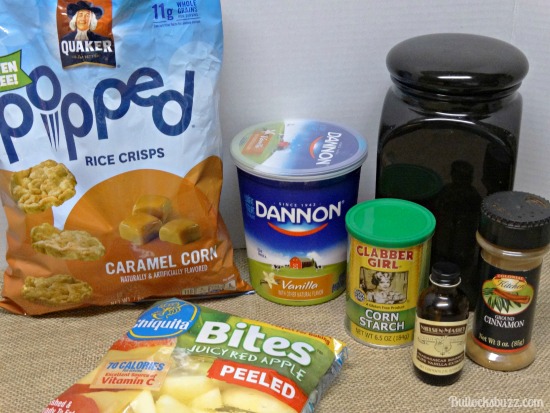 Ingredients
2 cups peeled apple chunks diced into small pieces
2 TBSP.sugar
1 tsp. cinnamon
1 tsp. vanilla extract
2 tsp. cornstarch
10 Quaker Popped Rice Crisps, Caramel Corn flavor; lightly crushed
1 6-oz. container vanilla yogurt
Directions
Begin by slicing the apples into small, bite sized pieces. Next, place the apple pieces in a microwave-safe bowl with 1/4 cup of water.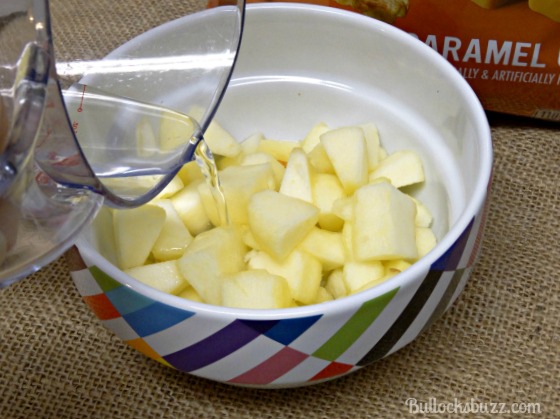 Cover with plastic wrap or a lid, and microwave for 2 1/2 minutes. Once finished, drain the water and set aside (be very careful removing the lid).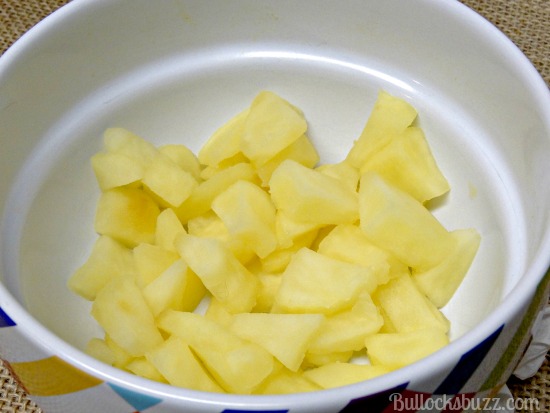 Next, in a small saucepan, add 1/2 cup of COLD water, and mix in the sugar, cinnamon, vanilla and cornstarch, stirring well. Cook over medium heat, stirring constantly until the sauce thickens – close to the consistency of a thin caramel-sauce. Remove from heat, let sit for about a minute, then stir in the apples, coating well.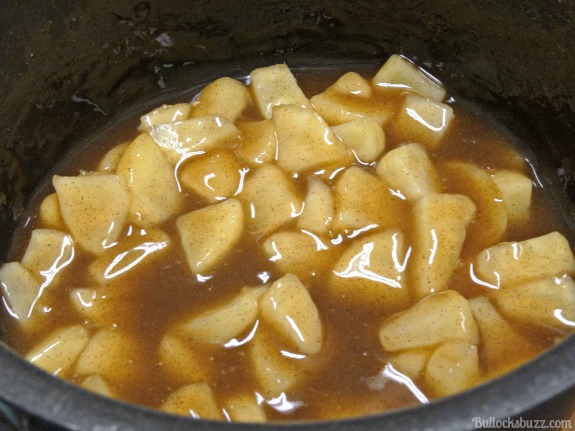 Allow to cool for several more minutes before you begin layering into the cup. Or, if you want a cold snack, you can also refrigerate until the sauce-coated apples are completely cold. When ready, begin by adding several spoonfuls of the coated apples into the bottom of the cup.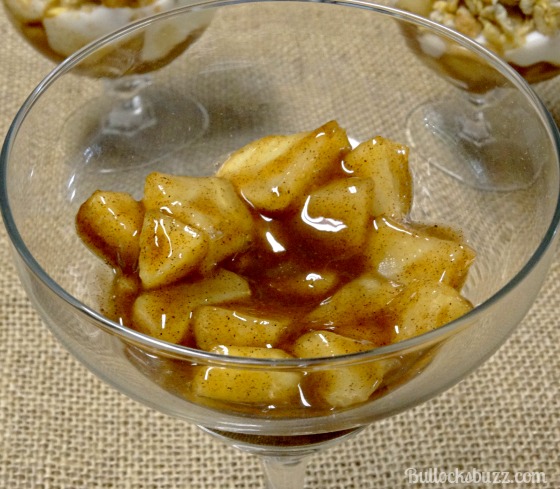 Next add a layer of yogurt.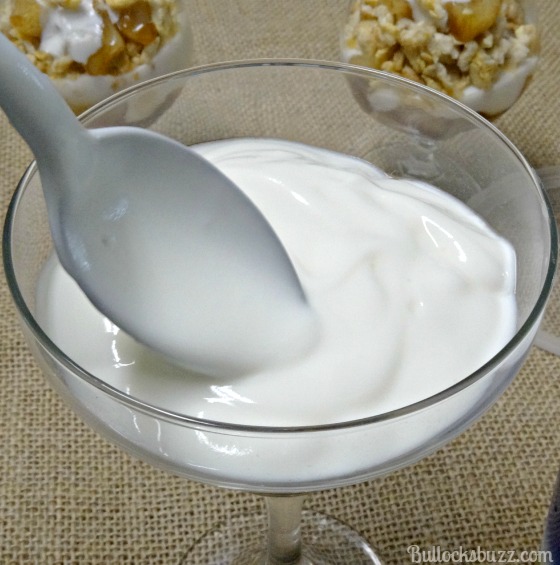 Then follow with a handful of the crushed Caramel Corn Popped Rice Crisps.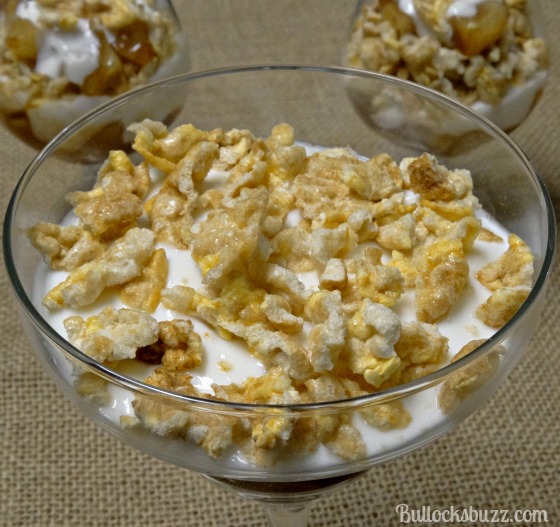 If using a large glass, continue repeating the layers until the glass is full. Add another dab of yogurt on the very top, and sprinkle with a bit of ground cinnamon.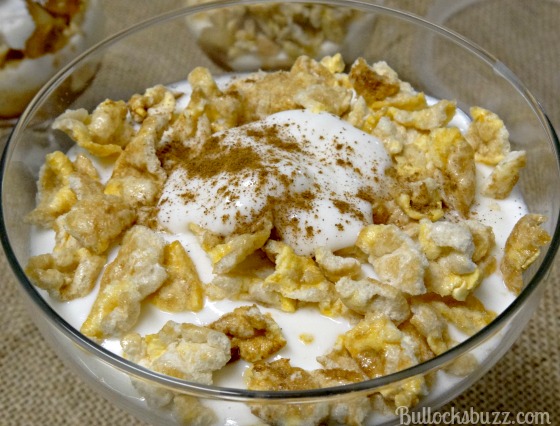 Serve and enjoy!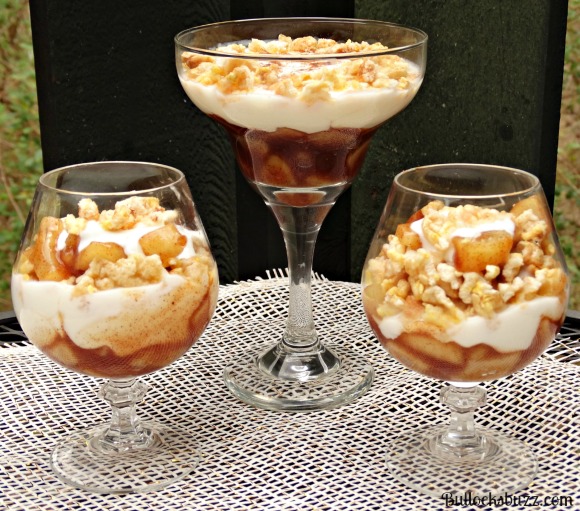 This next recipe uses Quaker Popped Cheddar Cheese flavored rice crisps. It literally takes less than five minutes to make because the only cooking involved is heating the refried beans!
Cheddar Cheese Popped Mini Nachos Recipe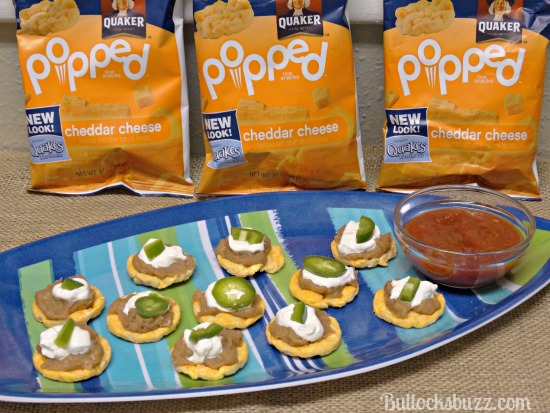 Ingredients
11 -15 Quaker Popped Rice Crisps, Nacho Cheese flavor
1/4 cup Refried Beans
1/4 cup sour cream
1/2 cup salsa of your choice
Sliced jalapeno
Directions
Warm the refried beans over low heat on the stove until hot, making sure to stir occasionally. Once finished, use a butter knife to place a small amount of refried beans on each Popped Rice Crisp. Follow with a dollop of sour cream, and top with a slice of jalapeno.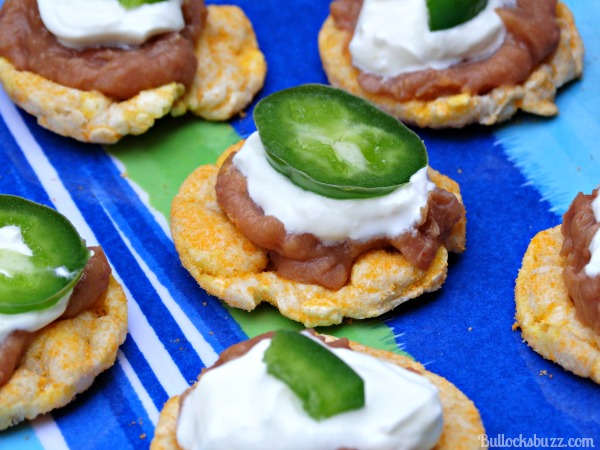 Serve with a bowl of salsa for dipping. Enjoy!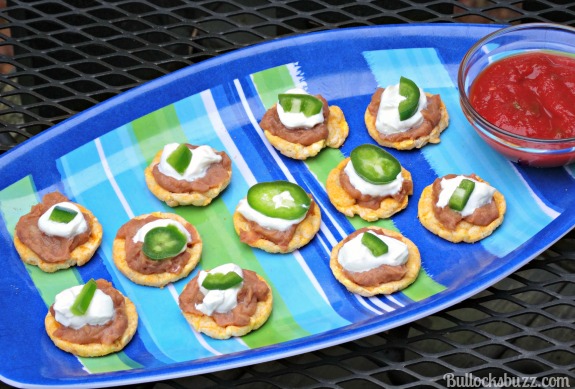 More About Quaker Popped
Quaker Popped Rice Crisps are available in a plethora of delicious flavors including Apple Cinnamon, Kettle Corn, Chocolate, BBQ, Ranch, and many more! Grab some of the snack-size bags to send with the kids for a lunchtime treat. Throw out the popcorn and snack guilt-free. Use your imagination to create a scrumptious new dish. However you choose to eat them, one thing is for sure, Quaker Popped Rice Crisps taste great! You can find them at your local Walmart as part of their great selection of gluten-free foods!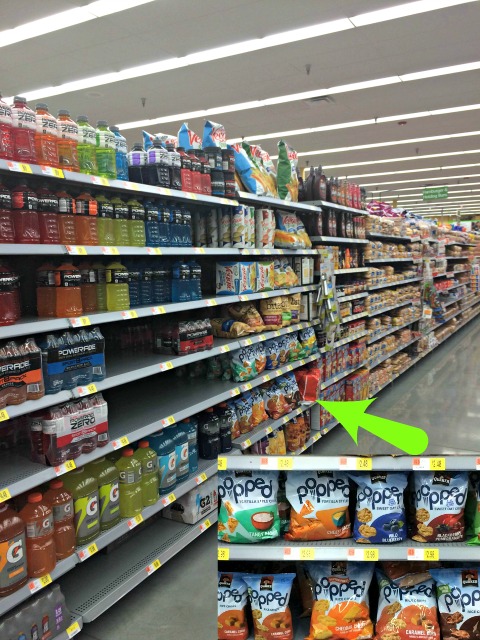 Be sure to check out the Quaker Popped Chips, too! Available in all sorts of yummy flavors, these chips are another gluten-free product that is bursting with flavor!

What flavor of Quaker Popped Rice Cakes or Popped Chips is your favorite?