This is a sponsored post with Mums the Word Network and Doctor on Demand. All opinions are my own.

The last thing I want to do when I am sick is get up, get dressed, and head out the door to the doctor's office, especially if they have to try to work you in. There is nothing worse than spending hours in a crowded waiting room, hoping that the next time the door opens it will be your name the nurse calls. Thanks to Doctor on Demand, you no longer have to! Instead, you can talk to a board-certified doctor, instantly, right from the comfort of your own home.
What Is Doctor on Demand?
Doctor On Demand is an online healthcare service that provides Video Visits with board certified physicians, psychologists, and lactation consultants through your smartphone, tablet, or desktop computer. It's a service that literally takes the hassle out of seeing a doctor for minor health conditions.
All Doctor on Demand doctors are highly educated, board certified doctors with years of experience. Not only are they specially trained for video healthcare visits, but they are also given a complete background check, so you can feel absolutely secure using this service.
How Does Doctor on Demand Work
As a patient all you have to do is simply download the Doctor on Demand app on a smartphone or tablet or visit www.doctorondemand.com on your desktop computer. Once registered, provide a list of your symptoms, and you will be instantly connected to a provider licensed in your state for a video visit. Using video and microphone, the doctor can look, listen, and engage with you to diagnose your issues and provide an effective treatment plan.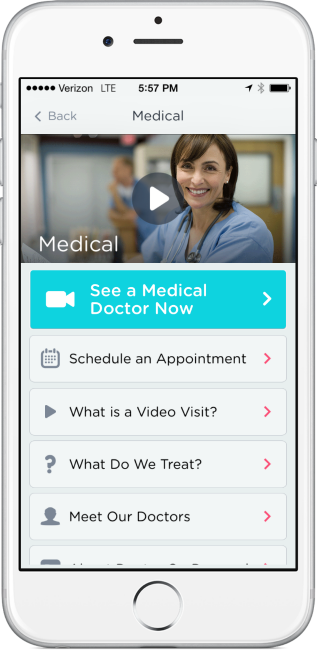 What Can I Use Doctor on Demand For?
Doctor on Demand can be used for pretty much anything that you would ordinarily go to an urgent care clinic for, including:
cold, cough, flu, allergies
rash
pink eye
hay fever
asthma
bladder infections
pediatric questions
most cases that are not life threatening
prescriptions refills
referral to a specialist
What Doctor on Demand can not be used for is anything that may potentially be a life-threatening condition such as chest pain or pressure, poisoning, seizures, serious head, neck or back injury, or broken bones. If you are suffering any of these, then you need to go directly to the emergency room.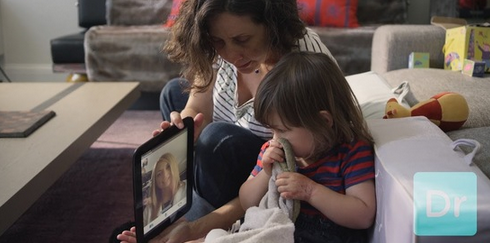 Benefits of Using Doctor on Demand
In addition to convenience, Doctor on Demand offers all sorts of benefits!
Takes the Stress Out of Doctor's Visits
Whether you are needing the doctor or your child is, Doctor on Demand easily removes the stress and fear that is often associated with a doctor's office visit. No more calling and juggling your schedule in the hopes of being seen, no more having to deal with getting everyone ready and out the door (moms I know you can relate to this!), and no more dealing with traffic and tons of people when either you or a loved one is not feeling their best.
Saves You from Extra Germs
I personally dread both going to the doctor myself and taking my child to the doctor. It seems that no matter what precautions you take, you always run a big risk of going in with one sickness and coming out with a new one – thanks to all of those germs. And with this year's flu season particularly bad, Doctor on Demand is especially helpful since many hospitals are urging people with flu-like symptoms not to come into the emergency room.
Keeps You from Wasting Time
Who has time to sit for 30 minutes in the waiting room, and then be taken into the exam room to wait even longer? Especially if you are the one who is sick! And if you have kids, then you know that by the time you get into the exam room, they are reaching the end of their patience and are bored and fidgety. By the time you finally are seen by a doctor, you have invested more than an hour of your time at the office (not to mention the time it took to get ready and to get to the doctor's office in the first place)! With Doctor On Demand, you don't even have to leave the comfort of your home or spend hours of your time getting a doctor to help you.
Saves You Money
This is a big one, especially if you do not have any health insurance! With Doctor on Demand, one 15-minute call to speak with a licensed medical physician or pediatrician costs a flat fee of $40. For many, that is equal to, if not less, than the cost of their deductible! And for those of us who have to pay cash, it is much cheaper! To learn more about their pricing, visit the Doctor on Demand website.
Provides Access to a Doctor When and Where You Need It
I remember going to visit my mom in Florida one summer and winding up spending an entire day of my vacation in a strange doctor's office waiting to be seen because I had picked up a terrible cold.
With Doctor on Demand, you have access to a doctor pretty much anywhere and anytime you need. The service is now available in almost every state, and hours of operation are from 7am until 11pm. Plus there is no need to be an established patient, and no waiting for an opening to make an appointment.
My Experience with Doctor on Demand
Just last week I had the opportunity to try the service myself and I couldn't have been more pleased. I had gotten up that morning with a stuffy nose, and by early afternoon I was coughing, sneezing and running a fever. My doctor couldn't fit me in that day, and the last place I felt like going was to a walk-in clinic.
So, I downloaded the app on my iPhone, and was soon filling in my symptoms and listing any allergies and medications.Then, within 19 seconds (yes, I am serious!), I was talking face to face with a doctor.
After asking several specific questions about how I was feeling, and then asking to see the inside of my throat using the phone's camera, she was able to provide a diagnosis and set up a treatment plan. She even called in my medications for me!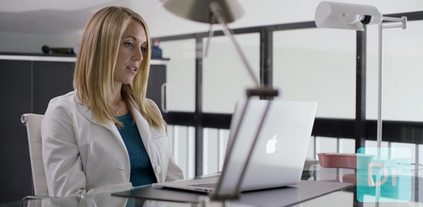 Needless to say, I enjoyed using Doctor on Demand! Overall, my doctor was very knowledgeable and professional, and the entire experience was quick, thorough and completely stress-free. Best of all, I got to been "seen" in the comfort of my home.
How to Access Doctor on Demand
You can click here to download the app from iTunes or click here to download the app from Google Play Store.
Have you tried Doctor on Demand? What are your thoughts on the service?