Made with all of the good stuff and none of the bad, GOODLES offers a healthier take on the beloved classic mac-n-cheese.
Mac and cheese. Yum. Who doesn't like it? While I prefer making homemade mac-n-cheese, there are some days that are just way too busy. On those days I'll reach for a box of Mac and Cheese. And why not. It's quick and easy to make. It's versatile. Best of all, it's something that you know the kids will eat. A cheesy comfort food that the whole family loves.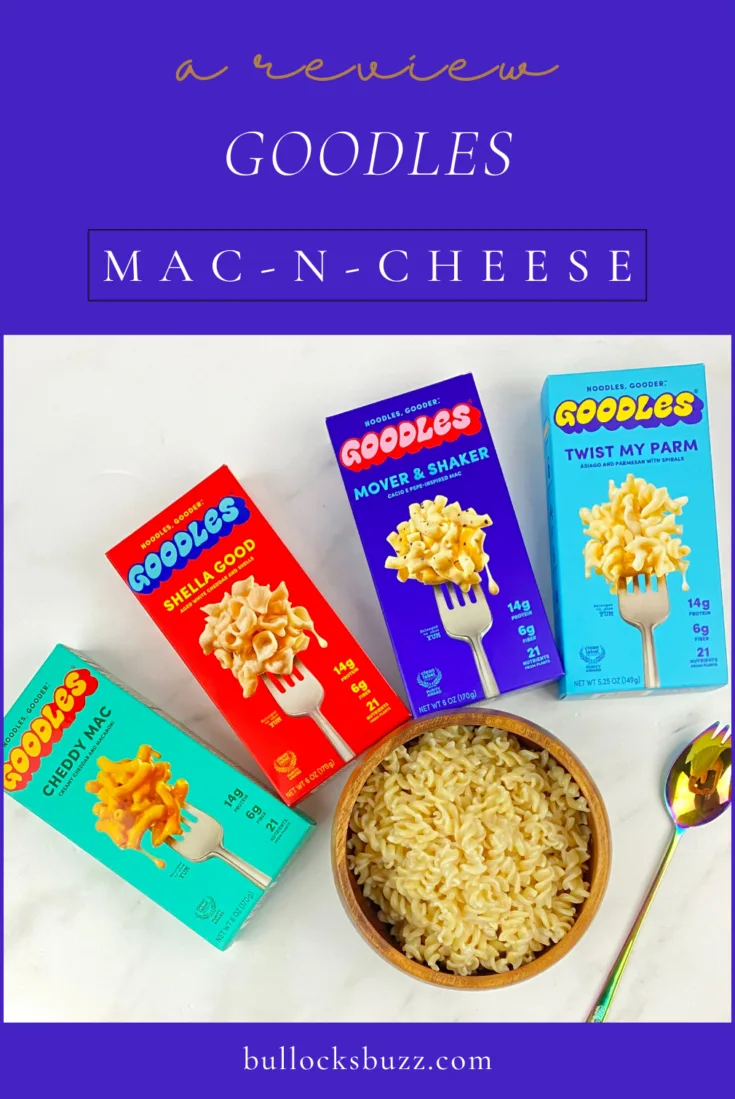 Today's post featuring a GOODLES review has been sponsored by momsmeet.com. Regardless, all opinions are my own. This post may contain affiliate links.
This classic food has been around for a long time. So long that it's well overdue for something a bit different. Don't get me wrong, I am all for leaving a good thing be. A full believer in, "if it ain't broke, don't fix it".
But every now and then, someone comes along and tries to take a good thing and make it even better. And that's exactly what GOODLES has set out to do.
WHAT IS GOODLES?
What is GOODLES you ask? They're noodles, made gooder! Ok, so "gooder" isn't a word, but it sure makes for a cute slogan. And a descriptive one, too.
You see GOODLES offers a healthier take on the beloved classic mac and cheese. Not only does it have a delicious cheesy taste, but it also has plenty of goodness added in, too. Just look at all this tasty goodness:
It's made with real cheese.
GOODLES is packed with 21 nutrients from organic plants.
It contains 25% fewer calories than the leading brand of macaroni and cheese.
Has 14 grams of protein, that's the same amount that's in 2 hard-boiled eggs.
Contains 21 nutrients derived from organic vegetables including kale, spinach and maitake mushrooms.
Has 6 grams of fiber per serving – that's 3 times more than the leading brand.
Made with prebiotic flour – to support immunity and gut health.
Has 25% fewer calories than the leading mac and cheese.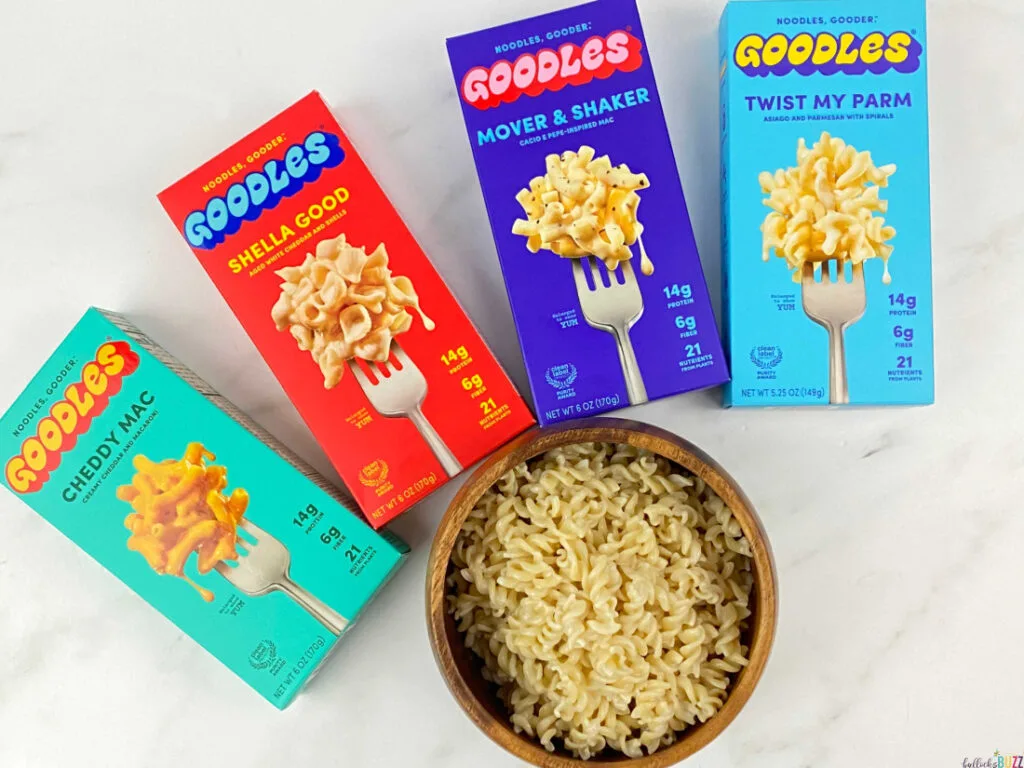 But that's not all, GOODLES also contains none of the bad stuff – meaning there are zero GMOs and zero artificial flavors, colors or preservatives.
The best part is that even with all this extra added goodness, GOODLES Mac and Cheese truly tastes GOOD. In fact, to me, it tastes better than good, it tastes great!
WHO MAKES GOODLES?
Another reason why you know GOODLES is good? Because it was co-founded by a pasta dream team consisting of Annie's co-founder and former President Deb Luster, former Kraft executive Paul Earle, and actress and philanthropist Gal Gadot!
WHAT ARE GOODLES NOODLES MADE OF?
Some of the key ingredients in GOODLES noodles include wheat flour, chickpea protein, wheat protein, and a plethora of nutrients extracted from vegetables, adding more protein, fiber, and vitamins.
Once the noodles are mixed with the cheese sauce, there is no difference in taste or texture between these noodles and other brands. Well, no difference other than I think they taste better!
HOW DO YOU MAKE GOODLES MAC AND CHEESE?
GOODLES Macaroni and Cheese is just as easy to make as all of the other box mac and cheeses you've been making for years. In fact, it's made exactly the same way. Boil the noodles, drain them well, add milk and GOODLES cheese, and stir.
Butter is optional, but I find it makes the taste even richer!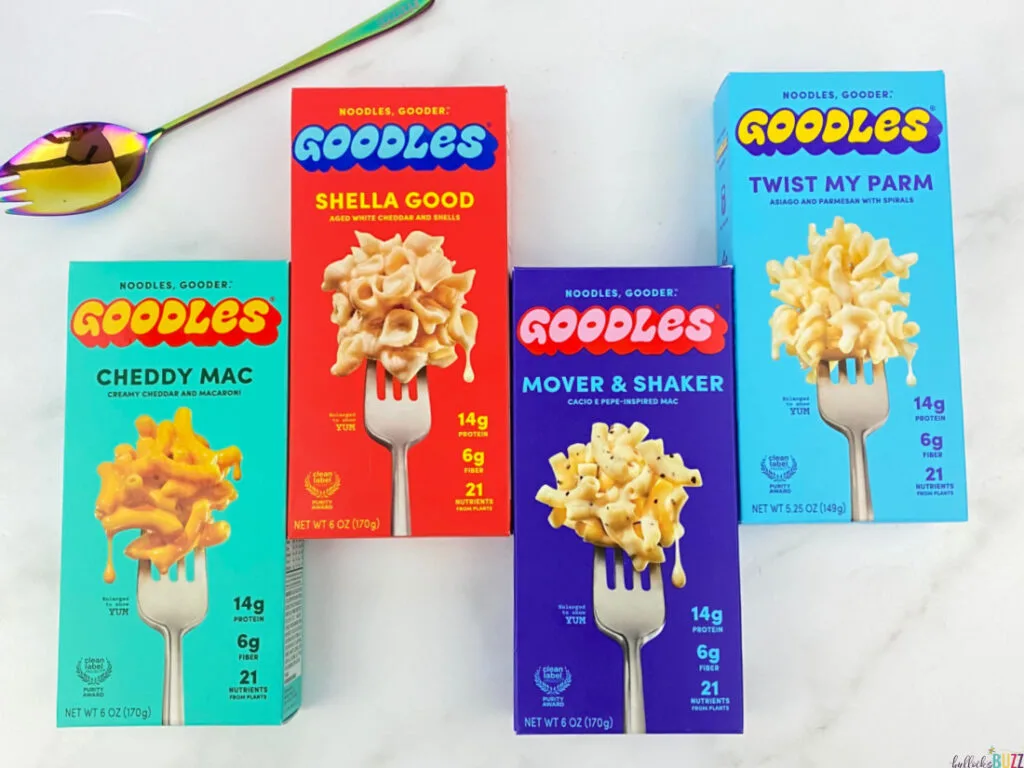 WHAT FLAVOR DOES GOODLES COME IN?
Currently, GOODLES is available in four different varieties including:
Cheddy Mac – Creamy Cheddar and Macaroni
Mover & Shaker – a Cacio e Pepe Inspired Mac (aka cheese and pepper)
Twist My Parm – Asiago and Parmesan with Spirals
Shella Good – Aged White Cheddar and Shells
Don't you just love the names?! They make me smile.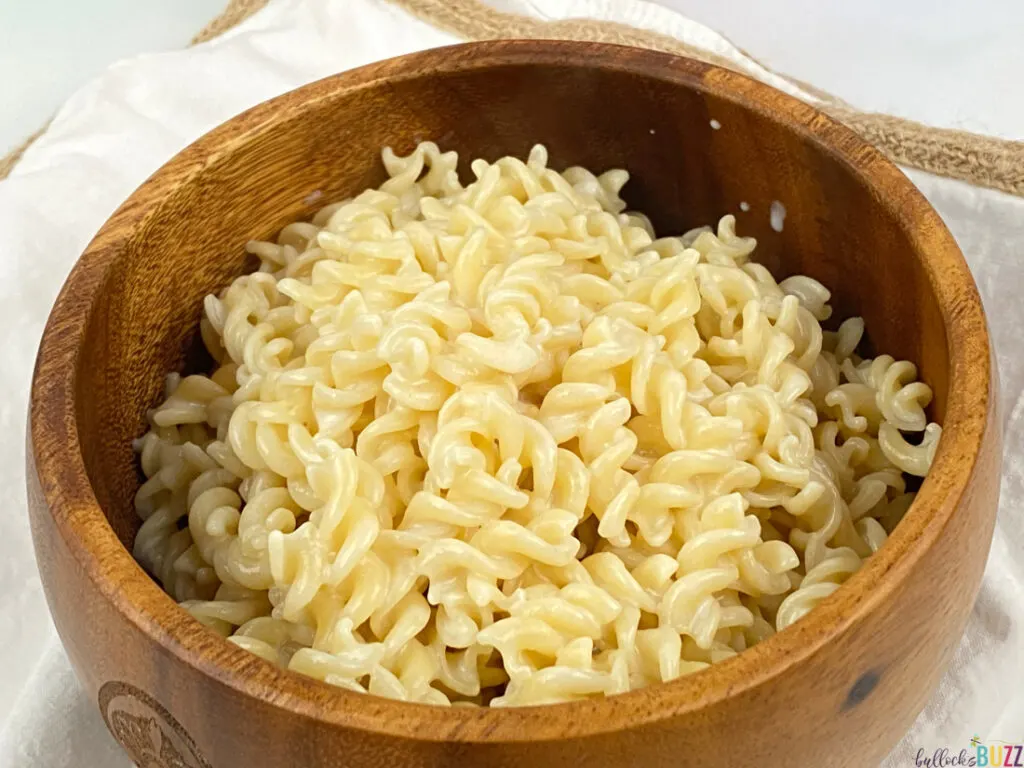 MY THOUGHTS ON GOODLES
In short, GOODLES has done exactly what they set out to do: create a noodle that looks, cooks, and tastes like a normal noodle, but is super nutritious — and super delicious, too!
So far we've tried the Twist My Parm and Cheddy Mac, and both were pretty good. I definitely would buy them again!
Ready to try some for yourself?
WHERE CAN I BUY GOODLES MACARONI AND CHEESE?
Initially, GOODLES is only available to purchase through their site at GOODLES.com. Prices start at just $3.50 per box.
DISCOUNT CODE FOR GOODLES
Be sure to take advantage of this limited time discount code! Use code MOMSAREGOODER to save 25% on GOODLES Mac and Cheese. OFFER VALID UNTIL 7/31/2022.