Planning a wedding is an exciting experience, especially when you have the freedom to make it as personal for you as you want. If one of the decisions you've made is to hold it at home, here's how you can have a backyard wedding and make it a resounding success.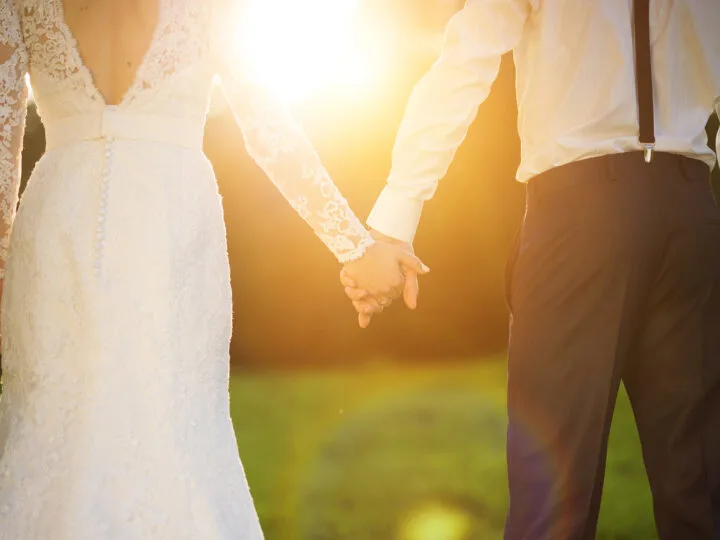 Have a Plan For Harsh Weather
The backyard is an amazing venue for your wedding because of its familiarity and intimacy, but there's a chance that it wasn't built specifically to host events like weddings. When making plans to have a backyard wedding, make some to consider for the weather. Even if it's sunny, there may be an unexpected shower while guests are seated, or the sun may simply be too hot.
Consider renting a small tent or installing a canopy to cover your guests and give them ample time to enjoy themselves. With about 2.4 million weddings performed in the U.S. every year, you will give your guests something outside the norm that will stand out among all other weddings they may attend.
Manage Your Guest List
When writing the invites for your backyard wedding, make sure to consider the size of your backyard so you don't end up with a crowd that cannot comfortably fit in it. Allow for room to sit and interact comfortably while giving the guests easy access to amenities like the bathroom whenever they need to use it.
You will also need to rearrange the backyard and get rid of any unnecessary things that won't be used during the wedding by keeping them safe and out of sight.
Think About Decor for Your Backyard Wedding
With more than 400,000 flower varieties in the world, you have endless options to choose from for your event. Think of your favorite flowers and get them from a local vendor, or even simply use those in your backyard if you have many available and in bloom.
This will help you save a lot of money and keep things natural as you will decorate based on the flowers you have and where they're located.
If there's enough time, you could also plant the flowers you want if they will have time to flourish before the wedding. This will have the benefit of leaving you with an amazing yard even after your backyard wedding has passed.
Find Out About Permits
To make sure that you're not infringing on people's privacy and inviting issues, you need to find out about the necessary permits you should have for a backyard wedding. Alert your neighbors to the wedding and let them voice their concerns early enough so you have time to deal with them long before they develop.
Fire codes and health department regulations are some of the things you need to consider, so don't ignore them or leave them until close to the wedding as they may have you changing your plans.
Find Catering Options for a Backyard Wedding
Finally, a backyard wedding wouldn't be complete without food, so you need to think about where you will get it, and what you will get. You may consider getting snacks and meals from local food trucks, which get 30% of their revenues from private events like weddings, corporate events, and birthday parties.
Investing in catering services ensures that they can operate all year round, so your business will be welcome to them. Make sure that they can deliver on your wedding day, and you will have one less thing to worry about.
With the tips above, you're ready to plan your backyard wedding and tie the knot in a memorable and beautiful way. Since you're in full control of what goes on, you will be able to realize your vision easily and enjoy your special day in a place that's near and dear to you.