2015 Holiday Gift Guide Suggestion
Personalized Books for Children from Hallmark
For years Hallmark® has been known for their beautiful cards, gifts, ornaments and other collectibles. But did you know that they also make children's books? Not just any children's books though, in these personalized books your child becomes the star!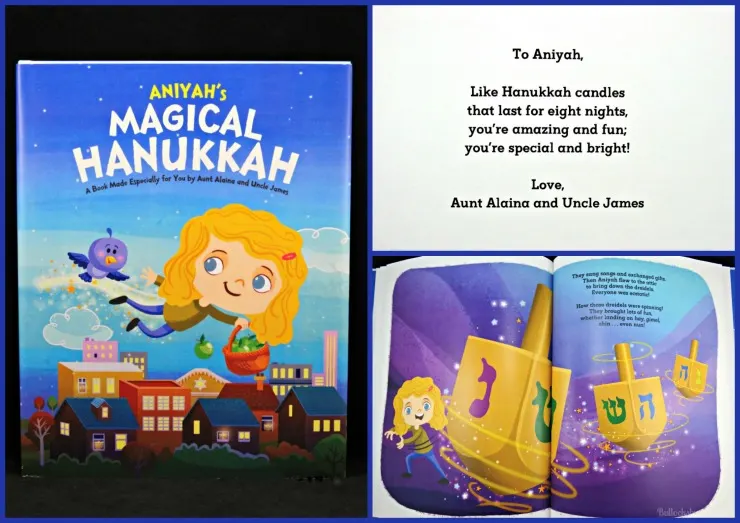 Just imagine the look on your child's face when he or she opens his present to find…a book! Okay, okay, I know exactly what you are thinking, and if your child is anything like mine, then they probably won't be too thrilled, at first. But then, when they take a closer look at the title and the picture on the cover, they'll discover that this story is all about them! And all kids love being the star of the story! 😉
Hallmark offers 18 wonderful story books from which to choose including special holiday stories including both Christmas and Hanukkah, stories about princesses, superheroes, dinosaurs, ballerinas and more! They even offer stories featuring popular children's characters such as Ariel and Batman!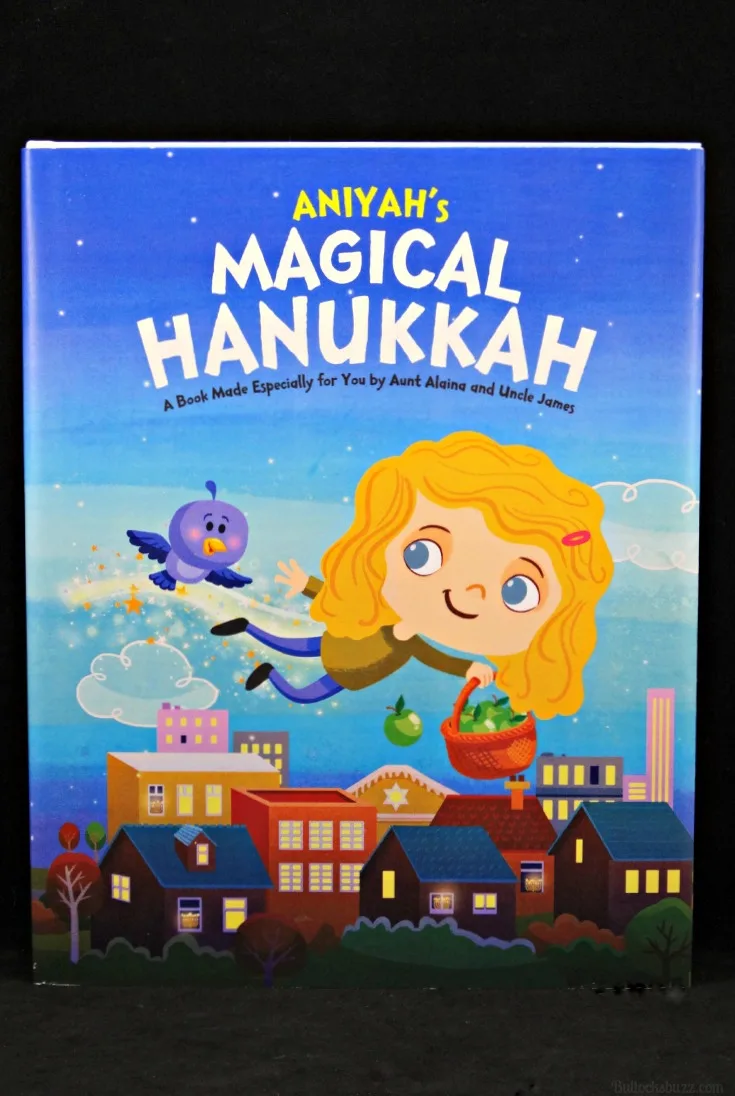 My niece is going to love her very first book about Hanukkah entitled Magical Hanukkah. This beautifully illustrated hardcover storybook teaches young children all about the Hanukkah holiday in a fun and magical way! Here's the description of the story from the Hallmark website.
"Hanukkah is here, and this one is going to be extraordinary! There's so much to do, but a gift of magical powers makes the party preparations extra fun. Your child grows, shrinks, and flies through the holiday, putting a special spin on the traditional games, songs, food, and family fun of Hanukkah."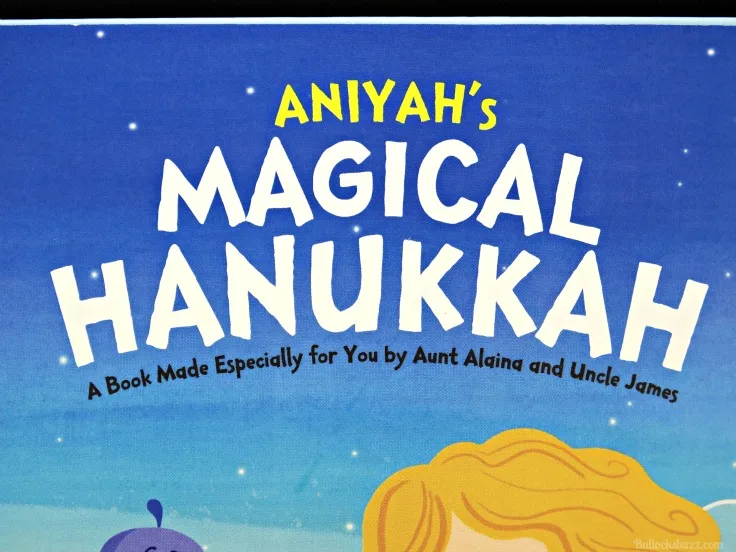 To make this story even more special, you'll be able to personalize almost every aspect of the book through the Hallmark site. The process is very easy and takes just a few minutes to complete. You'll be able to select the gender, eye color, skin tone, hair color, and even the hairstyle! After that, simply add a name to create a story that's all about your child.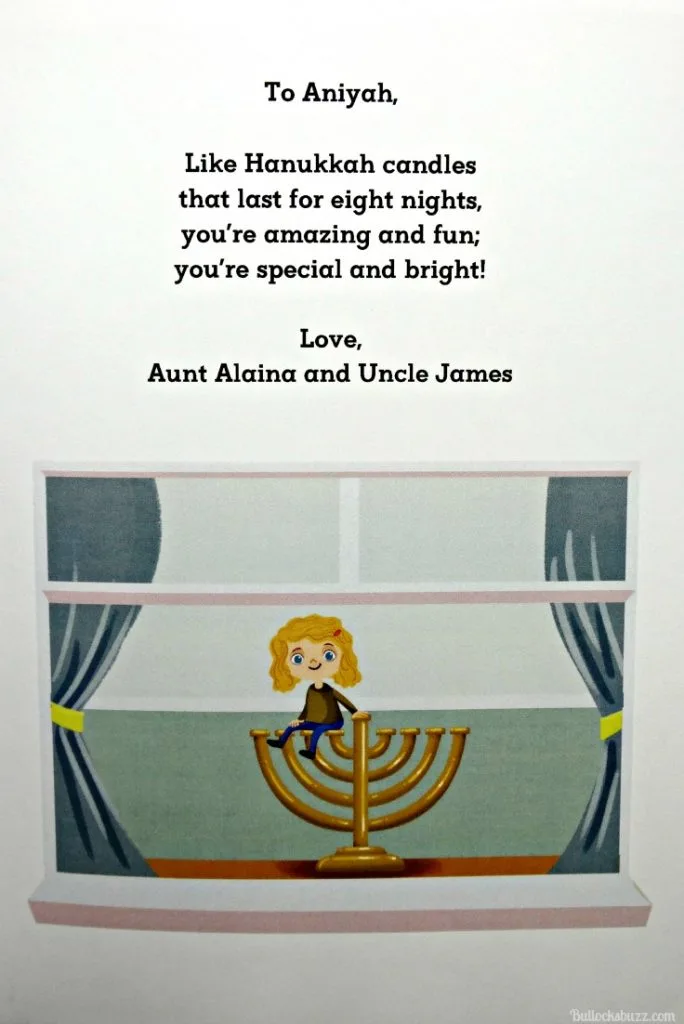 You will also be given the opportunity to add your name to a special dedication page so your child will also know who created this special gift specially for them!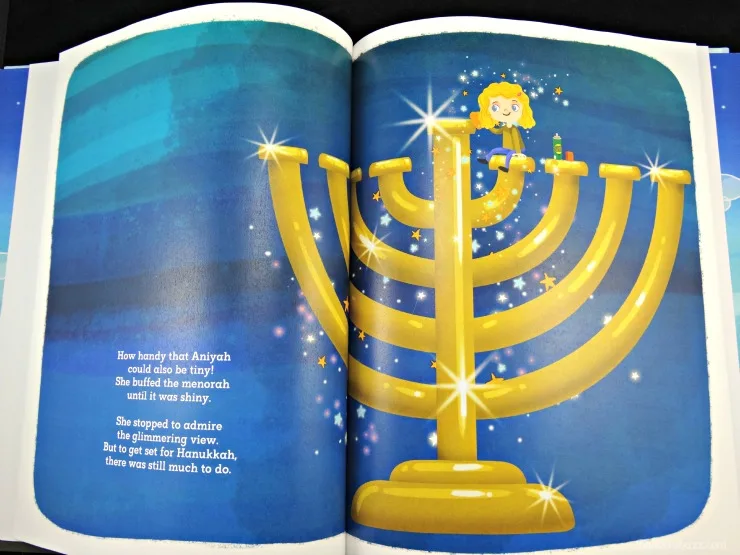 I was very impressed once my niece's book arrived. The hardcover book comes with a colorful protective dust jacket, and is around 20 pages long. Just like Hallmark's popular greeting cards, it is beautifully written and full of bright and colorful illustrations.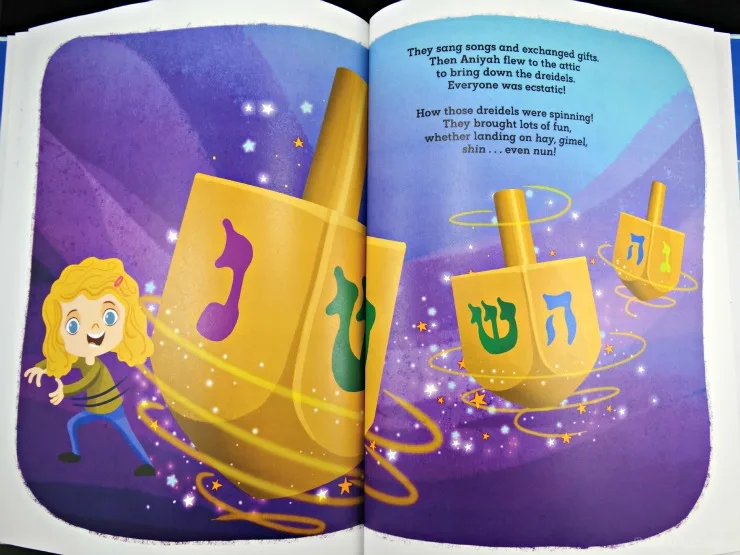 And the repetitive use of rhyming words lends a lyrical cadence to the story, making it a great book to be read aloud, as well as for early readers to read by themselves!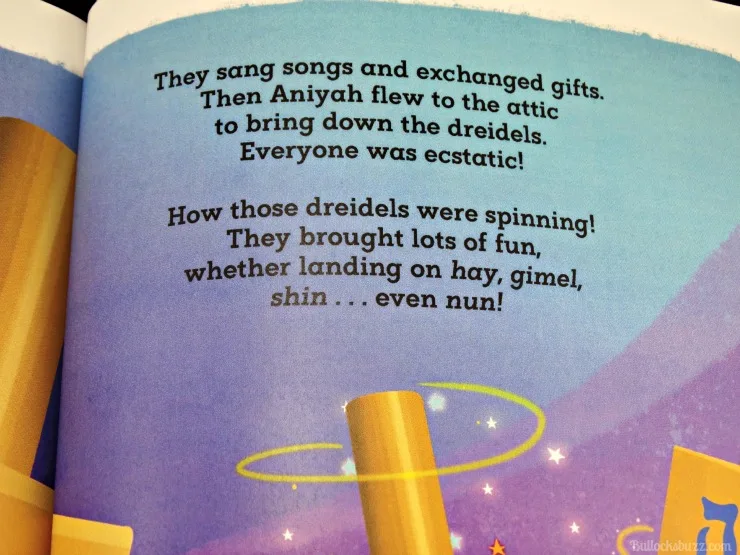 Hallmark's personalized books make a fantastic holiday gift! Just keep in mind that it does take a few days to have the story books made, so if you are wanting to order one in time for the holidays, be sure to check out the Hallmark holiday delivery dates guide!
This holiday give your child a gift that will last forever: a personalized book from Hallmark!
Which Hallmark personalized book do you think your child would enjoy? I'd love to know! Share with us in the comments below.
Happy reading,
Alaina