Halloween Wax Warmer: Create A Spine Tingling Ambience in Every Room
Halloween is less than a month away and that means it's time to start pulling out the bats, witches, goblins and ghosts and turning your home into the spookiest stop on the Trick-or-Treat trail!

Halloween has always been one of my most favorite days, and in our house we go all out with the decorations. From window clings to pumpkins on the porch, table centerpieces to hand towels, pretty much every room has something creepy, spooky or all out frightful to help us celebrate in style! Each year I try to add something new to the collection, and this year I found the perfect thing – a Halloween wax warmer from Halloween Forevermore.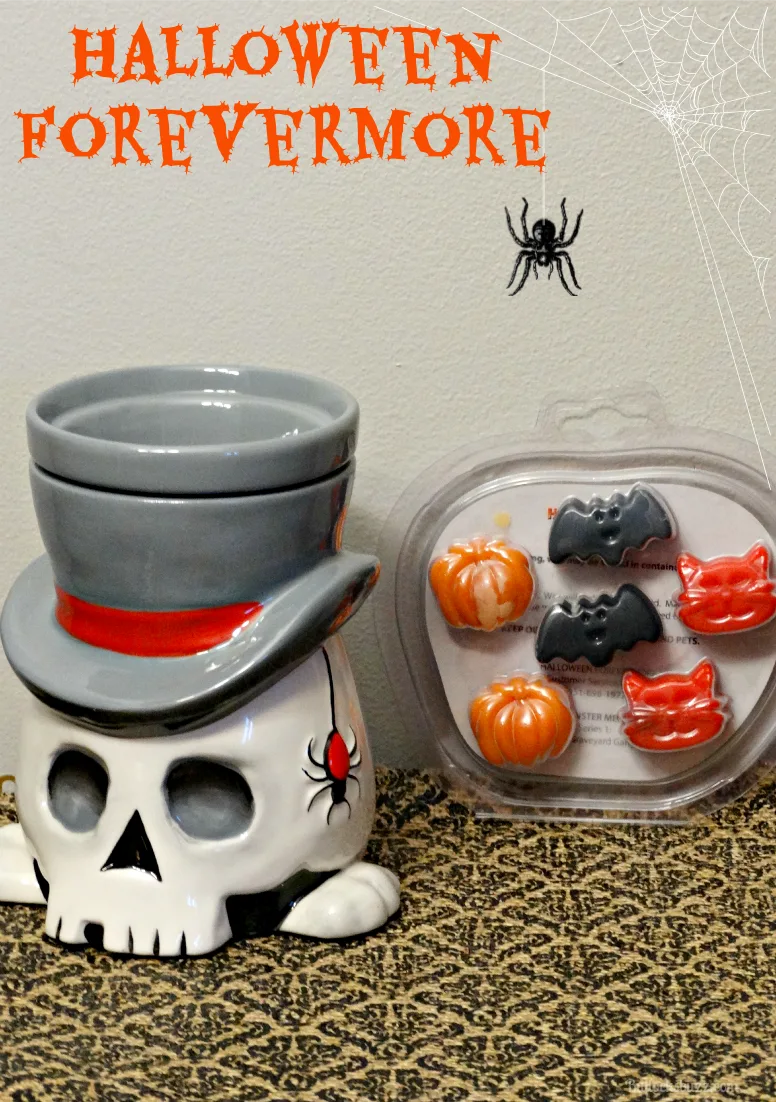 Halloween Forevermore is an online site that focuses completely on, you guessed it, Halloween – 365 days out of the year! They have all kinds of decorations, as well as interviews, reviews, flash fiction, news and articles on all facets of Halloween and the horror genre. Their Halloween wax warmers, with the combination of fragrance and spooky design, are the perfect way to create a bit of spine-chilling ambience in any room!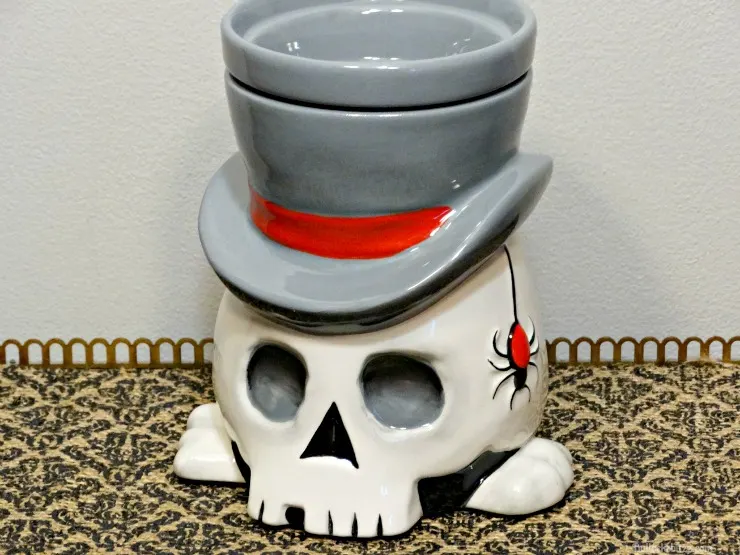 Halloween Forevermore offers several creepy, spooky, super scary (and super cute) wax warmer designs including my personal favorite, The Undertaker! This spine-tingling, incredibly cute wax warmer is sure to be a hit with his top hat, sunken-in eye sockets, missing tooth and a spider crawling down the side of his face/skull.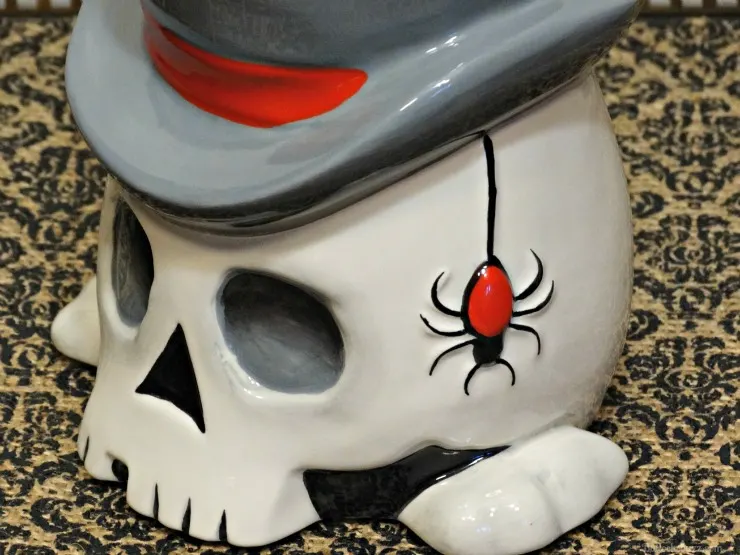 Overall he measures around 6.5″ in height, 5″ in width and 4.75″ in diameter, which makes him the perfect size for a side table, counter top or dresser top. Using a 12 watt safe heat source – no candles – to melt the wax, the warmer also has an on/off switch complete with an indicator light so you know when it is on. The top part of the hat is the melting tray for the wax melts, and it lifts right off for easy cleaning.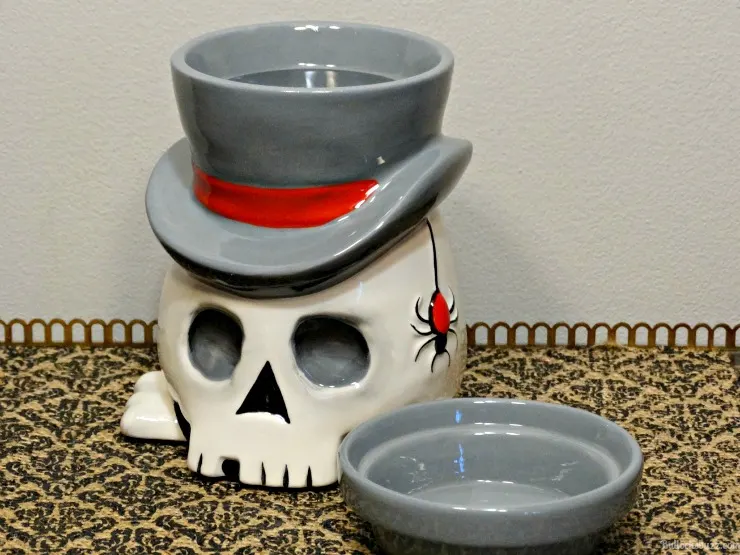 I was happy to find that it heats up fairly quickly, and does not get hot anywhere except where you place the wax melts or tarts. It took about 8 to 10 minutes for the wax to begin melting, and it kept a steady temperature as long as it was on. Within a few minutes our home was smelling wonderful!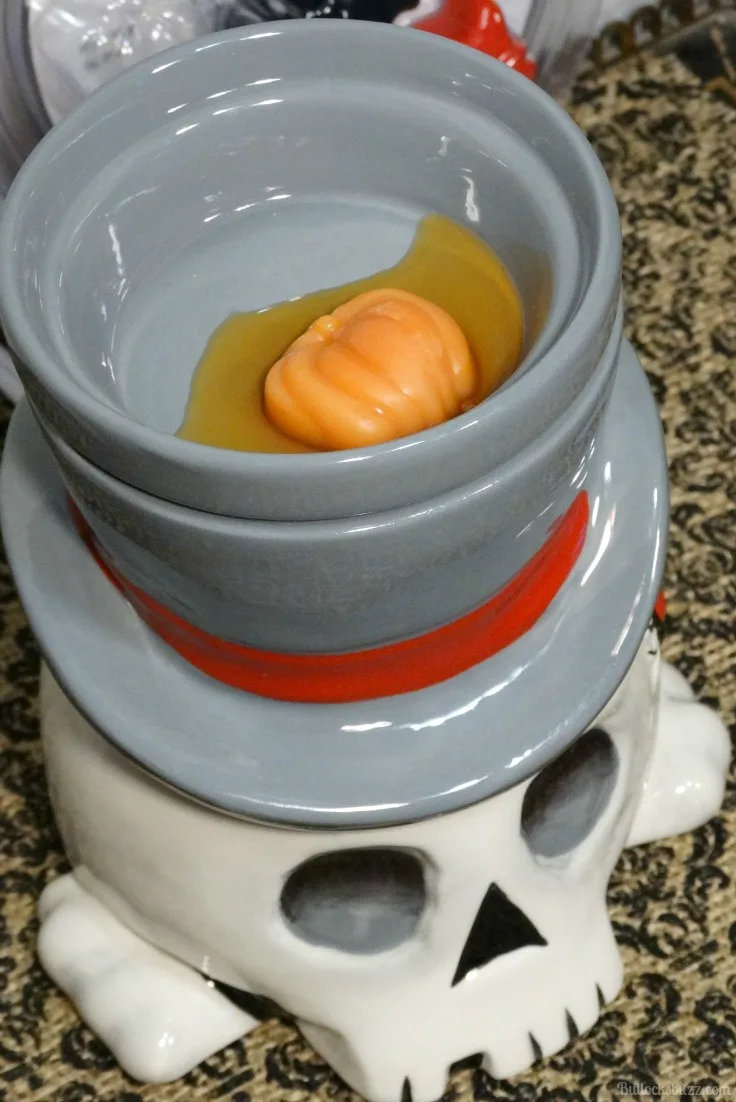 Speaking of smelling…Halloween Forevermore also carries Monster Melts, extremely cute Halloween wax melts that are perfect for these warmers!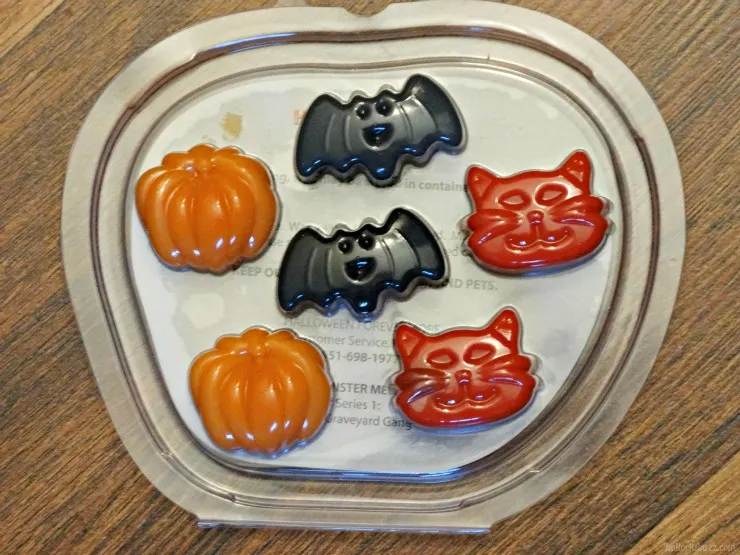 The Graveyard Gang Monster Melts includes 6 melts in 3 different scents including:
2 "Boneyard Blend" scented black bats which sort of reminded me almost of a holiday spice type blend!

2 "Rising Spirits" scented orange pumpkins which are pretty close to pumpkin spice!

2 "Bloody Shot of Berry" scented red cats which are definitely sweet berry!
Halloween Forevermore does recommend placing the wax melts in the fridge or freezer for a short while before use so they come out of the packaging easily. All three scents smell pretty good, they are not too strong or too weak; although the pumpkins are definitely my favorite!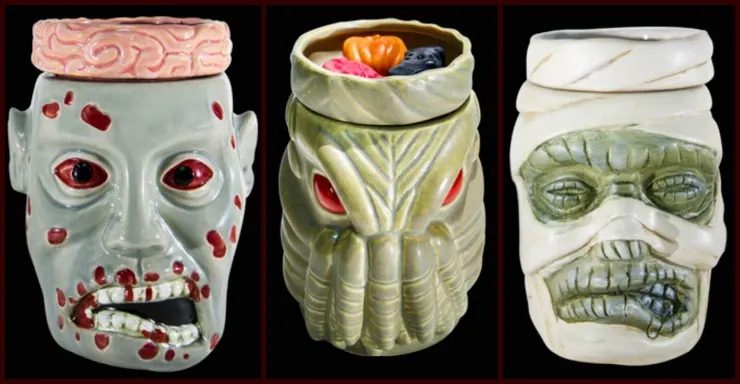 This year, Halloween Forevermore has come out with three, brand new Scary Halloween Wax Warmers for Halloween including (for all you zombie lovers) the Zombie Apocalypse, The Scent of Cthulhu, and Mummy Dearest! These warmers are a bit more on the scary side, perfect for those who love the horror of Halloween!
All of the Halloween wax warmers can be purchased directly through the Halloween Forevermore web site. They usually cost $29.95, but I have seen them on sale before! The Graveyard Gang wax melts sell for $7.9
Connect with Halloween Forevermore: Shop | Facebook | Twitter
Do you decorate for Halloween? What is your favorite decoration?