Halloween Safety Tips
Whether you are taking your children out to trick or treat, or they are old enough to go alone, here are some important Halloween Safety Tips for you and your family to have a fun and happy Halloween! Oh and one tip, be sure to eat a healthy meal be fore going out so children don't fill themselves up on candy!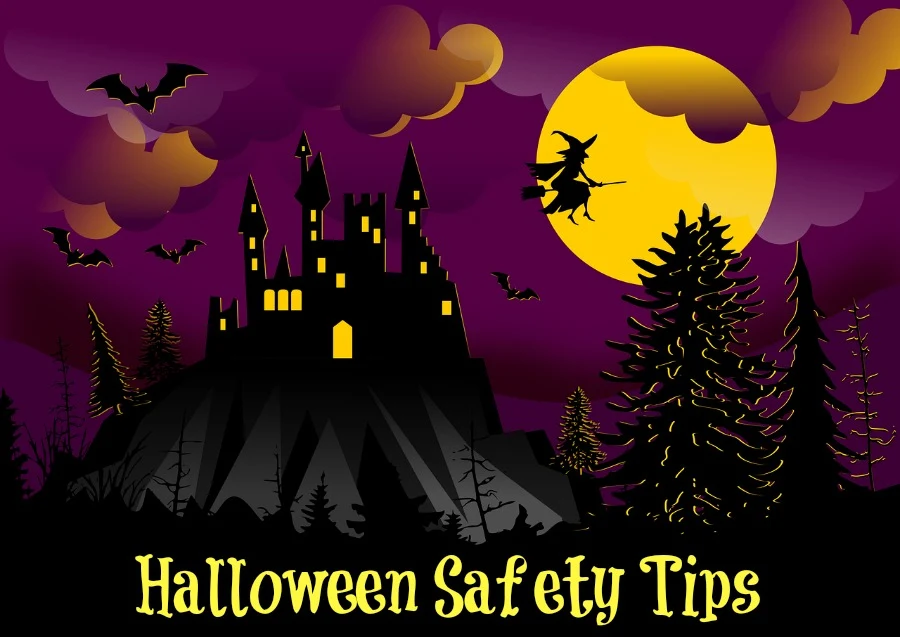 1. Only trick or treat in familiar neighborhoods when you know some of the families that live there. Another option would be to look around for a church or school participating in Trunk or Treat!
2. Make sure costumes are bright and reflective, shoes fit well and the costumes are short enough or fit well enough to avoid tripping. If wearing a dark costume, add reflective tape on the back or on the candy bag.
3. Make sure any accessories that come with the costumes are not too long or too sharp; children can be easily hurt by these accessories if they stumble or trip.
4. Carry a flashlight or glow stick while trick-or-treating to help you see and so that others see you.
5. Pedestrian injuries are the most common injuries to children on Halloween. Remind your children to look both ways before crossing the street. Use established crosswalks wherever possible, and do not cut through alleys.
6. Avoid trick-or-treating alone. Walk in groups or with a trusted adult.
7. Only go to homes with a porch light on and never enter a home or car for a treat.
8. If your older children are going alone, plan and review the route that is acceptable to you. Agree on a specific time when they should return home. And make sure they know to call 9-1-1 if they have an emergency or become lost.
9. Be sure to check your child's goodies and treats for any choking hazards, open packaging or other signs of tampering. Avoid eating homemade treats made by strangers.
Enjoy and have fun! And remember, ration out the candy over several days!