While I love giving gift cards as gifts – especially ones that offer the recipient a variety of stores from which to choose – having to pay a fee on top of the cost of the gift card doesn't exactly make me happy. Which is why I am thrilled to share about the latest no fee gift card…Happy Cards!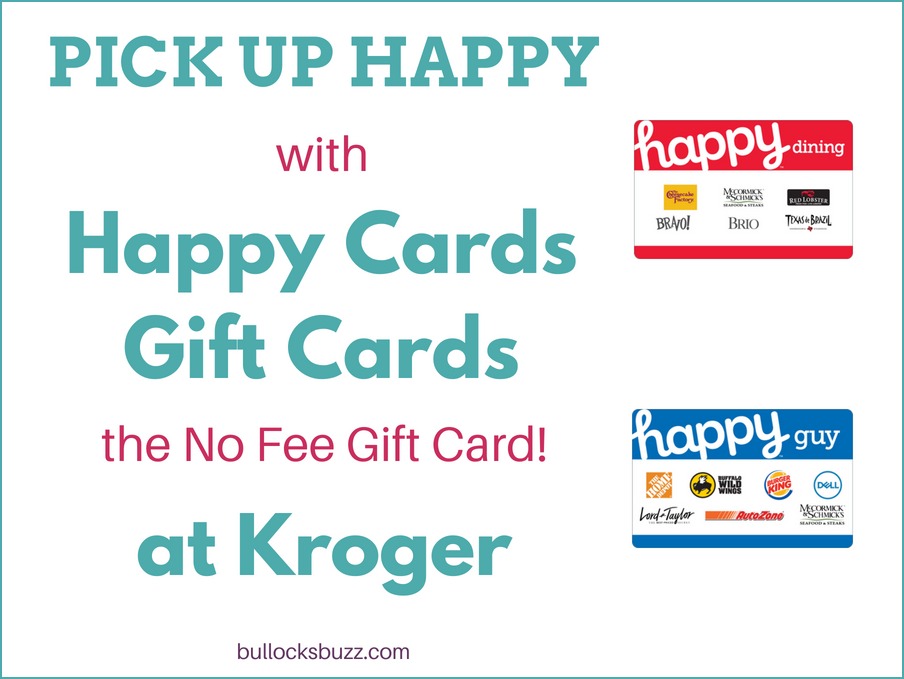 Happy Cards: The New NO FEE Gift Card
The Happy Card is a new NO FEE gift card that makes it easy to give your family, friends and even yourself the gift of shopping, food and fun – all in one easy-to-use card.
These neat gift cards are not only fee-free, but each card gives you a choice of stores and/or restaurants from which to choose! Plus there are several different types of cards available. For example, there's the…
Happy Guy – great for any guy on your list!
Your favorite guy can use this card at stores such as The Home Depot, Dell, AutoZone, McCormick & Schmick's, Lord & Taylor, Burger King, and Buffalo Wild Wings.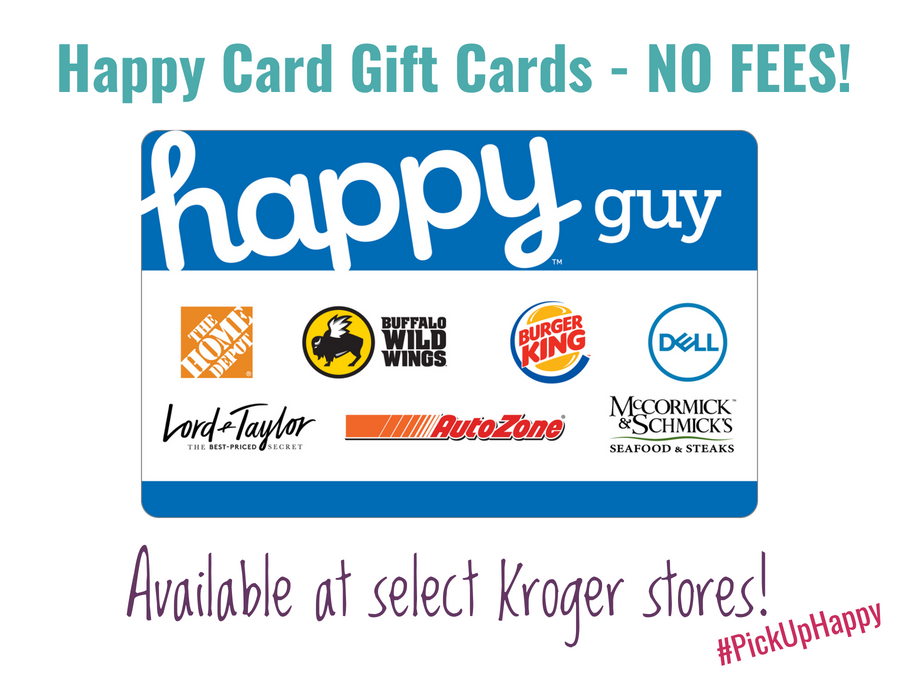 Happy Dining – perfect for anyone!
Give the gift of free food from some of the country's most tasty restaurants including Panera Bread, Buffalo Wild Wings, Cracker Barrel Old Country Store, and Dave & Buster's!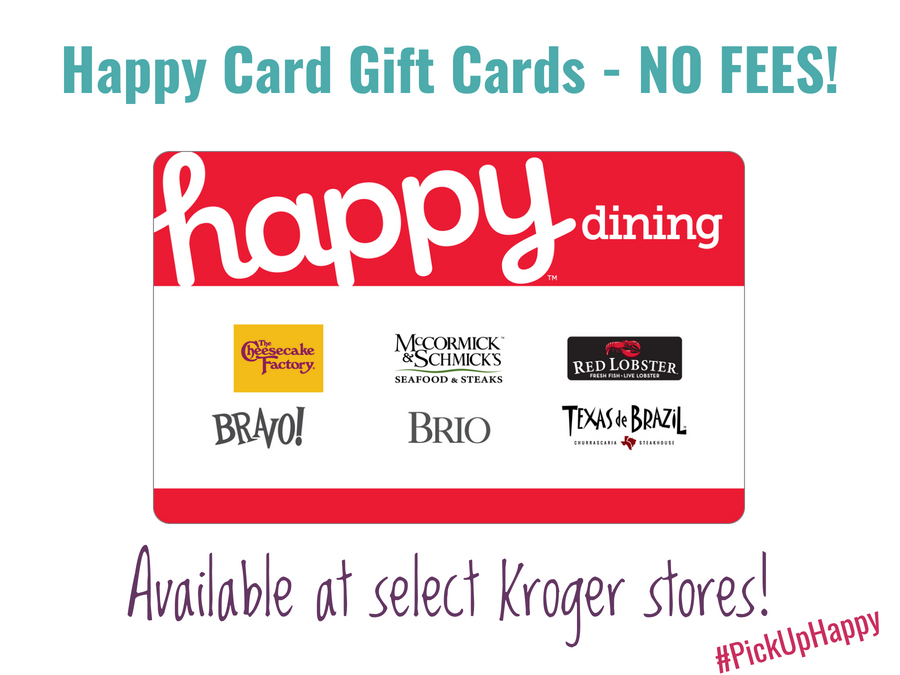 There's also the Happy Teen, the Happy Bites, the Happy Gal and others. all of which are accepted at even more cools stores and restaurants such as Cheesecake Factory, Red Lobster, Brio, Bed Bath & Beyond, Saks Fifth Avenue OFF 5TH, Sephora, Spafinder and so many more!
A no fee gift card that has something for everyone and that's accepted at all the cool stores? Now that makes me happy!
#PickUpHappy at Kroger +Fuel Points
Here's something else I know will make you happy. Starting August 1 – August 14, 2018, you can #PickUpHappy cards at select Kroger stores!
Plus, you can earn fuel points when you do so! And with summer coming to a close, people making plans for a final vacation, and gas prices skyrocketing, that's sure to put a smile on your face!
Here's how it works:
Select your favorite Happy Card at your local Kroger, and fill it with any amount from $20 to $500. Snag one for a family member, a friend, or even for yourself (I won't tell)! You can buy them with cash, credit or debit cards.
Earn fuel points.
Give the Happy Card to the recipient and watch the smile light up their face! OR shop with your Happy Card and make yourself happy!
Use the Fuel Points to save on gas.
To learn more, check out the Happy Cards website at https://happycards.com/. See your local Kroger store for details, terms and conditions!
Happy Cards are a great way to give or save for yourself for those rainy days. So what are you waiting for? Find a Kroger near you and #PickUpHappy today.