In today's fast-paced world, where children's well-being is a top priority, we constantly seek ways to ensure their health and happiness. One powerful ally in the pursuit of our happy, healthy kids is probiotics.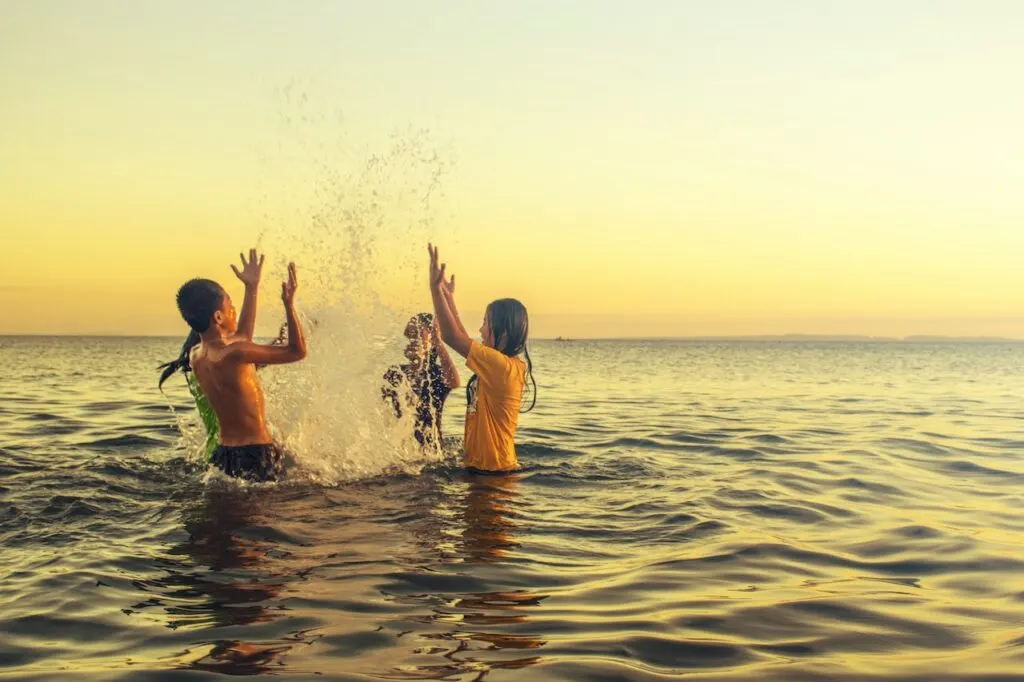 These tiny beneficial bacteria have shown tremendous potential to make a significant difference in our kids' lives. This comprehensive blog post will explore probiotics and how they can contribute to happy, healthy kids.
From bolstering immunity to supporting digestion, easing non-serious allergies or mild eczema, and supporting nutrient absorption, we will uncover how probiotic supplements can positively impact your child's well-being.
1. Bolstering Immunity
A robust immune system is important for children to fight infections and stay healthy. Probiotics play a vital role in supporting the immune response.
Through their interactions with the gut-associated lymphoid tissue (GALT), probiotics stimulate the production of antibodies, improve the gut barrier function, and support the development of immune cells. By incorporating probiotics into your child's routine, you can help support their immune system, reducing the frequency and severity of illnesses. Healthy kids are happy kids!
2. Supporting Digestive Health
Digestive issues like constipation, diarrhea, and bloating can be a source of discomfort and distress for many children.
Probiotics help by supporting a healthy balance of gut bacteria. These beneficial microbes aid digestion by breaking down complex carbohydrates and fiber, producing essential enzymes, and fermenting certain compounds.
By doing so, probiotics help regulate bowel movements, improve nutrient absorption, and help to alleviate some aspects contributing to gastrointestinal discomfort, ensuring your child's tummy stays happy and healthy.
3. Easing Allergies and Eczema
Another way probiotics can help our children continue to be healthy kids is by easing allergies and skin conditions. Non-serious allergies and mild eczema are common challenges faced by children today. The good news is that probiotics have shown promising results in supporting the management of these conditions.
By modulating the immune response and reducing inflammation, probiotics can help alleviate some symptoms and support improvements in children suffering from non-serious allergies and mild eczema. Incorporating probiotics into your child's routine offers an alternative approach to managing such uncomfortable conditions.
4. Aid Nutrient Absorption
Proper nutrition is important for children's healthy growth and development. Probiotics not only support digestion but also aid in nutrient absorption.
These beneficial bacteria help break down and utilize essential nutrients, such as vitamins and minerals, ensuring your child's body receives the full benefit from their diet. This can be particularly beneficial when the demand for nutrients is high, like growth spurts.
By incorporating probiotics, you can be in the best position to get the most nutritional value from your child's meals, contributing to their overall well-being.
Conclusion
Probiotics have emerged as a powerful tool for promoting the health and well-being of children. By incorporating probiotics into your child's routine, you can help them thrive, ensuring they grow up as happy, healthy kids.
Consult with your healthcare provider to determine the most suitable probiotic options and dosage for your child. Together, let's nurture a generation of healthy, happy kids through the power of probiotics, creating a foundation for a lifetime of well-being and success.