Decorating can be a challenge when you don't own the house you live in. Yet there are still plenty of ways to help make a house a home using home decor.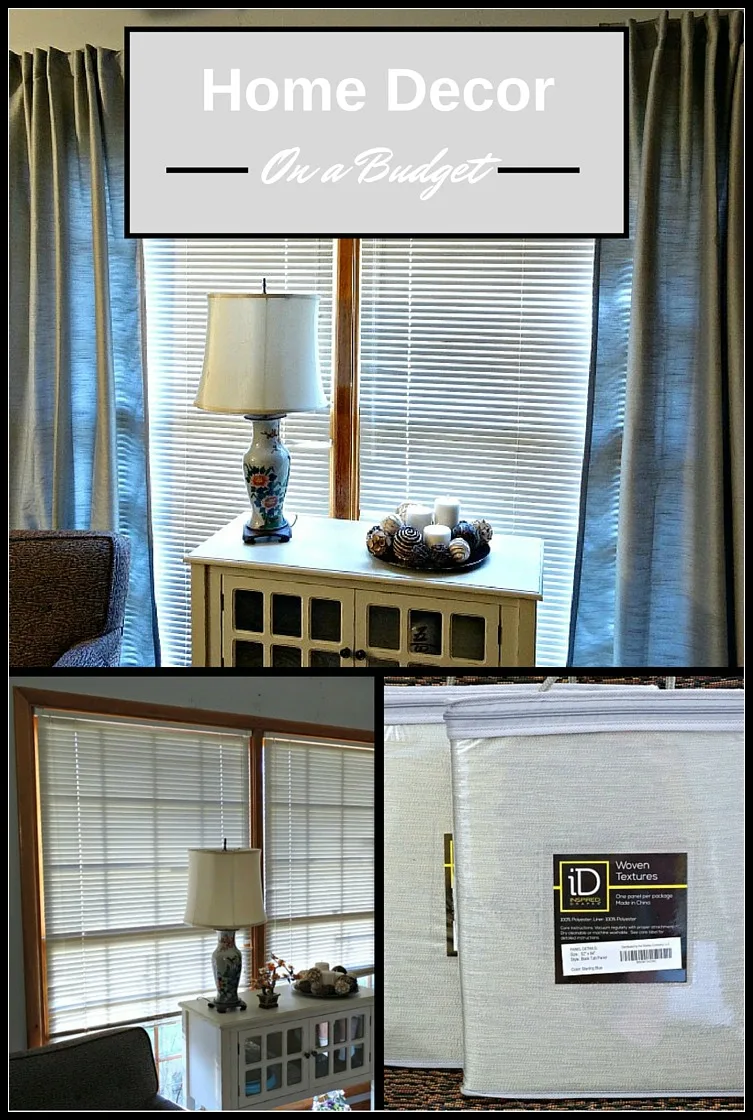 For those of you who often read this blog, you know my husband and I are in the process of updating a 1960's ranch. My brother-in-law owns the house, and in exchange for making some changes we get to stay here. So far we've laid new floors, updated the master bath, and painted a few of the rooms. Over the last several weeks, my husband and I have decided we want to buy the house ourselves. But until then, I still want to make the house as homey as I can. And the easiest way to do that is using home decor.
One of the rooms I felt needed the most help was the den. It looked pretty good with the new flooring, but it wasn't until I added an area rug that it really started coming together. And while we still have yet to paint this room, I wanted to go ahead and do what I could to make it warm and inviting.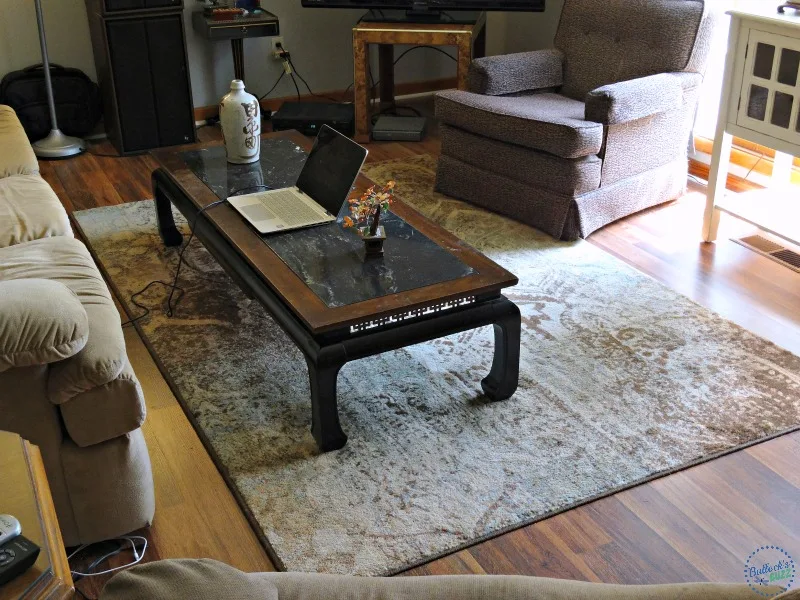 One of my favorite features of the living room is the giant front window. The house was built in a time where the open-room concept was not in vogue, so having that window really helps to open up the room. Plus it lets in lots of great light. But at the same time, it also lets everyone on the outside see in. And while there are venetian blinds on the windows, I don't like having them closed. It makes the room dark and closed off feeling. In addition, they are plain and boring with an obvious lack of style. Plus, they need to be replaced. The room needed a pretty set of curtains.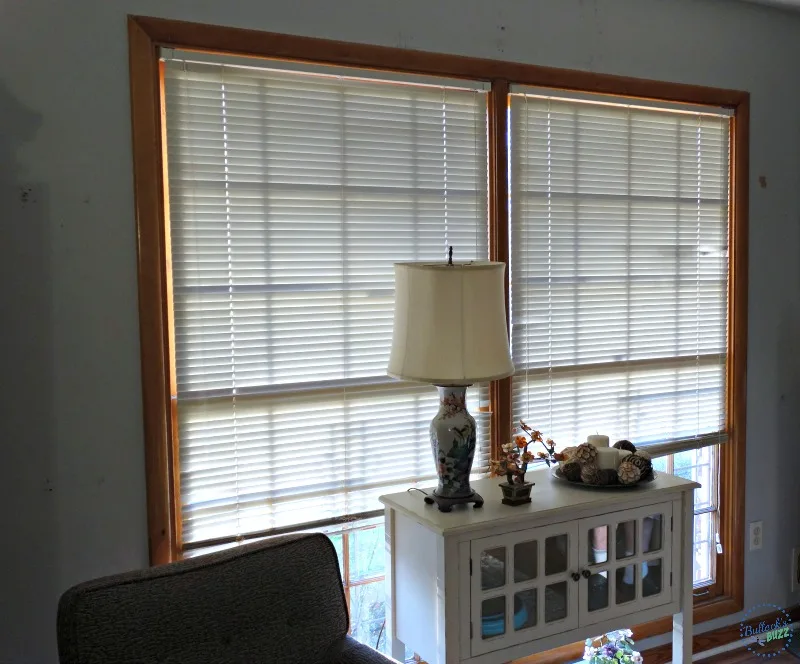 For now, our living room palette is mainly neutral with different shades of brown, tan, cream and a hint of silvery-blue in the rug and on the walls. I knew I wanted a pair of curtains that would pull out more of that light greyish-blue. I also wanted a pair of curtains that would block the late afternoon direct sunlight without making the room dark and cave-like. After much online browsing, I found the perfect pair of window curtain panels through Budget Blinds.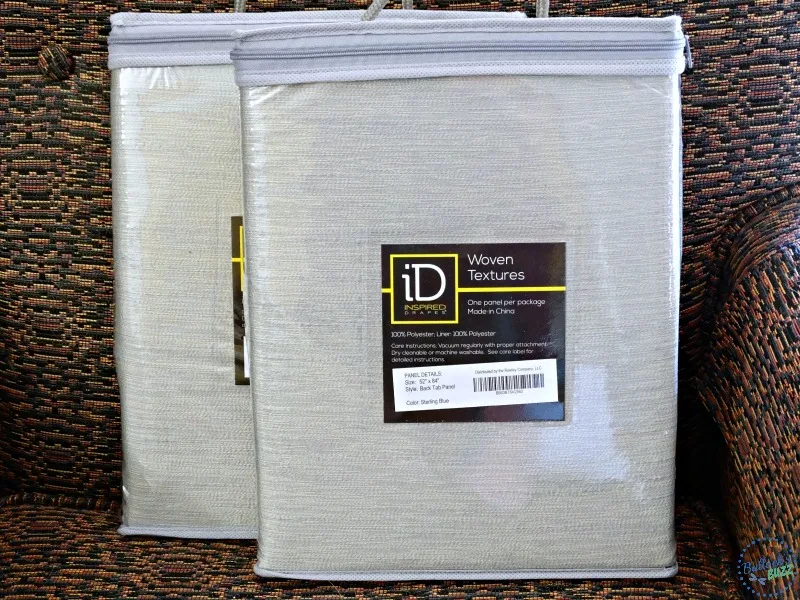 Budget Blinds has such a beautiful collection it was hard to choose just one. While several sets with patterns caught my eye, for now I decided to stick with a solid color. I finally decided on a pair from the Woven Textures, Back Tab Panels collection in Sterling Blue.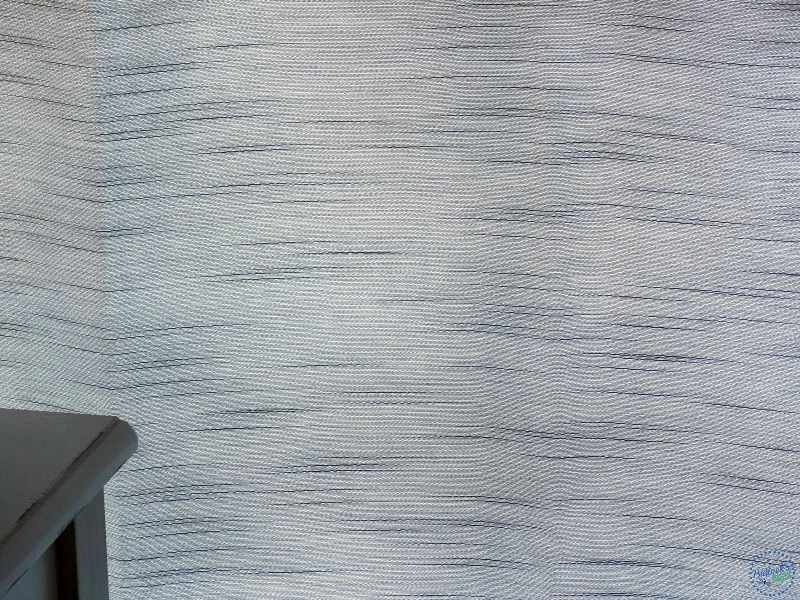 Once the panels arrived, I couldn't wait for my husband to get home and help me hang them. The panels were perfect! Their silvery-blue color looked exactly as it did online, and matches the room's palette perfectly. And their 'woven' texture keeps them from being plain and boring. You can really see it when the light shines through.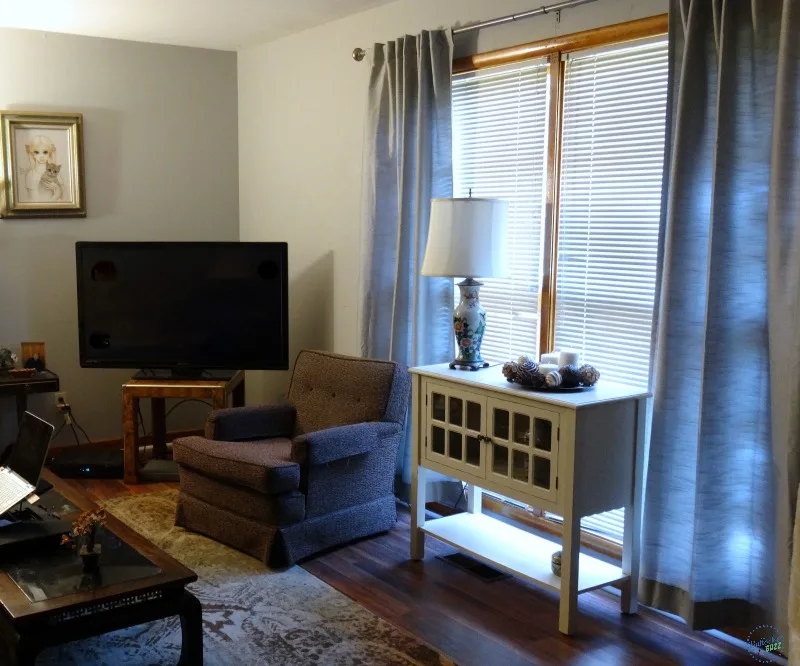 In less than five minutes of work, the entire room took on a feeling of comfort and warmth. I can't wait to see how nice the room looks once we paint!
Now, if only I could buy some new furniture…