Add some flavor to your Cinco de Mayo fiesta with this delicious homemade Guacamole recipe!
Homemade Guacamole Recipe with IMUSA Molcajete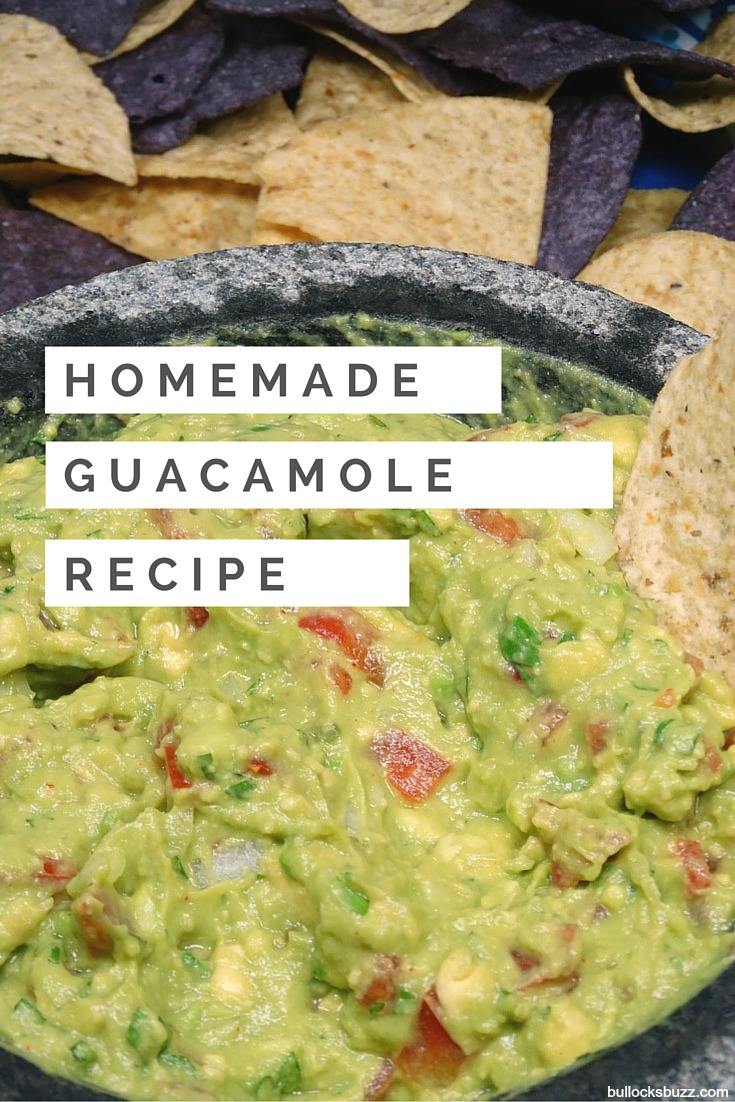 My newest favorite kitchen tool is a natural granite molcajete from IMUSA. This gorgeous stoneware piece sits proudly on my counter, its matching tejolote resting inside the deep bowl. While I've had other mortar and pestles, this one is by far my favorite. It's large size is perfect for both grinding and serving, and the weight of the stone provides stability which makes pounding a cinch. When grinding fresh herbs and spices, the granite's non-porous qualities prevents the essential oils from being absorbed, keeping the rich flavor in the food and not in the tool.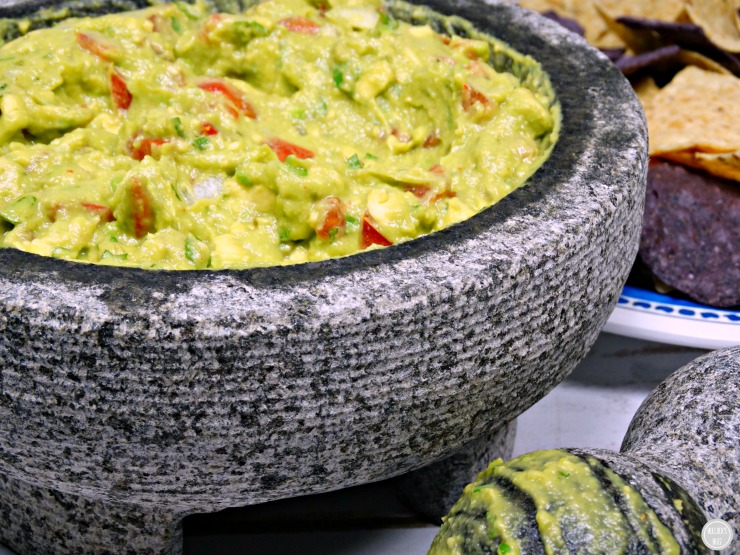 The molcajete is one of the world's oldest kitchen tools, used by Aztecs and Mayans for grinding corn into flour. Today I use it for everything from grinding nuts for toppings on desserts to making fresh guacamole like the recipe below. You'll never buy store-bought guacamole again after tasting this recipe! And if you don't happen to have a molcajete (or mortar and pestle), you can use a large bowl and fork instead! So grab the chips and margaritas, and let's get ready to have a fiesta! ¡Olé!
Homemade Guacamole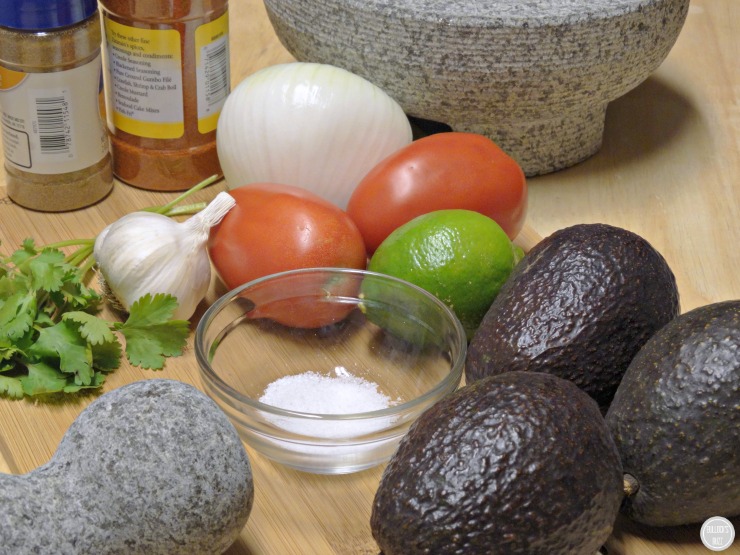 Here's What You Need
3 avocados
1/4 cup diced sweet onion (also good with red onion)
3 tablespoons fresh cilantro, chopped
2 Roma tomatoes, diced
1 lime, juiced
1 teaspoon minced garlic
1/2 tsp salt
1 pinch cumin, to taste
1 pinch ground cayenne pepper, to taste
Here's What to Do
Begin by placing the minced garlic and a few pinches of salt in the molcajete, and grind/smash them into a paste.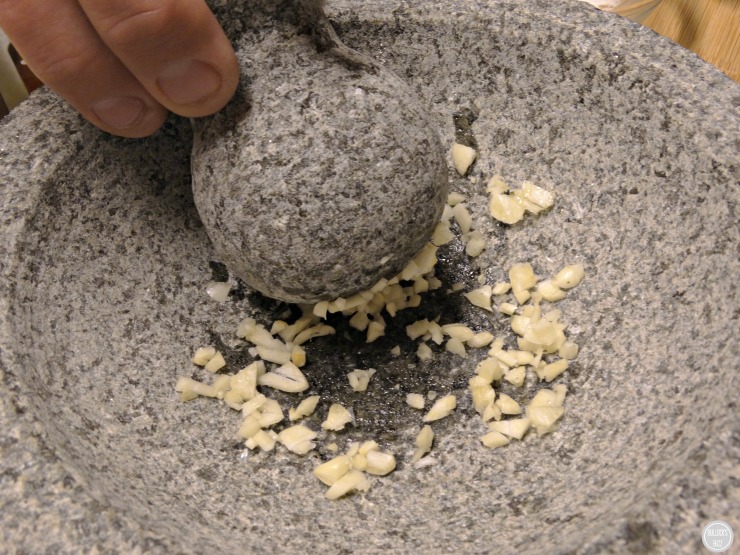 Now, add the peeled and pitted avocados, gently mashing and stirring (to combine the avocado and garlic and salt) with the tejolote (pestle) until you reach your desired consistency.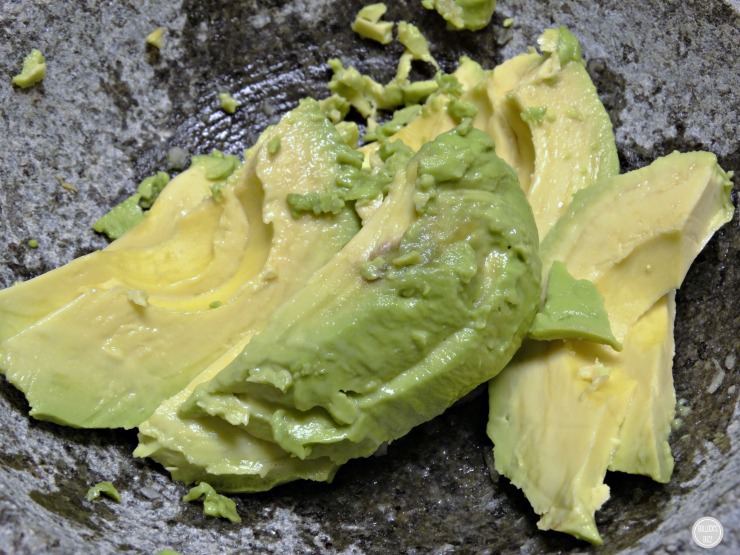 Next add the lime juice…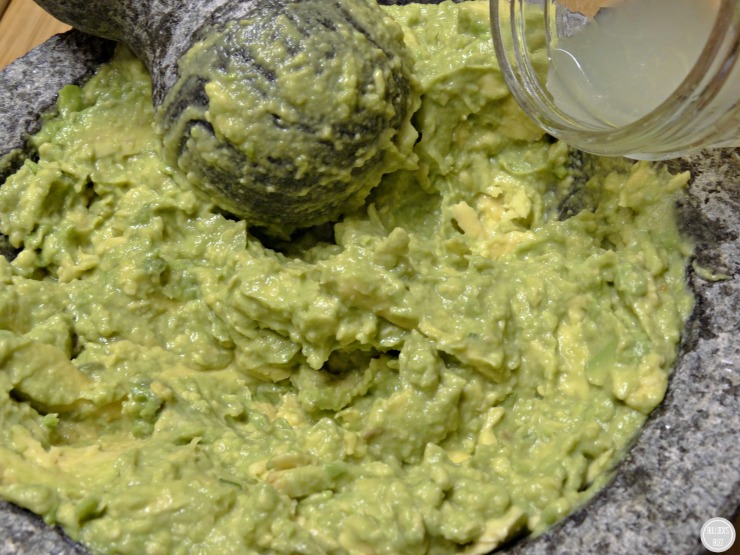 … and then gently fold in the cilantro, onion, and tomatoes.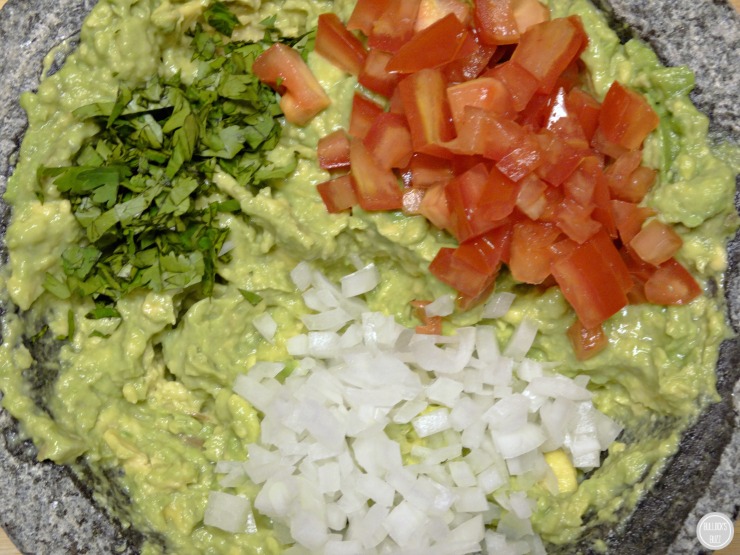 Sprinkle a pinch of cumin and cayenne pepper, mix it in, and taste. Continue adding cumin, cayenne pepper until you get the flavor just the way you want. You may also want to add some more salt depending on your preference.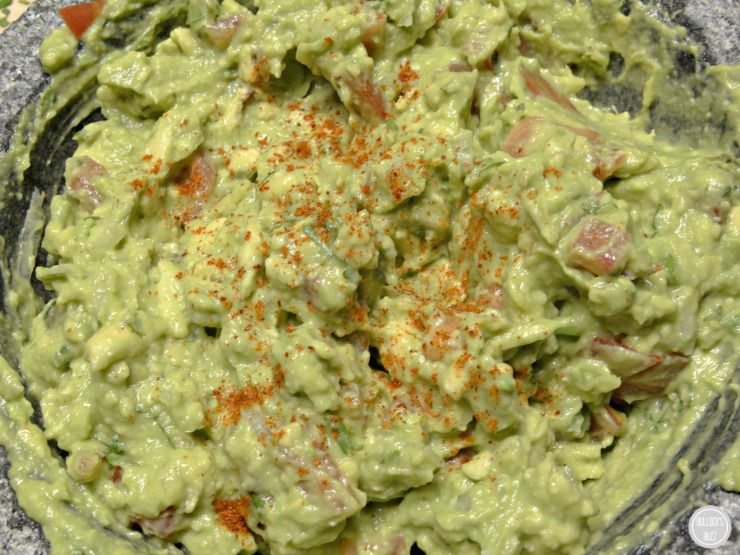 Now all that's left to do is grab some chips and enjoy! Wasn't that easy? And just look at how delicious it looks!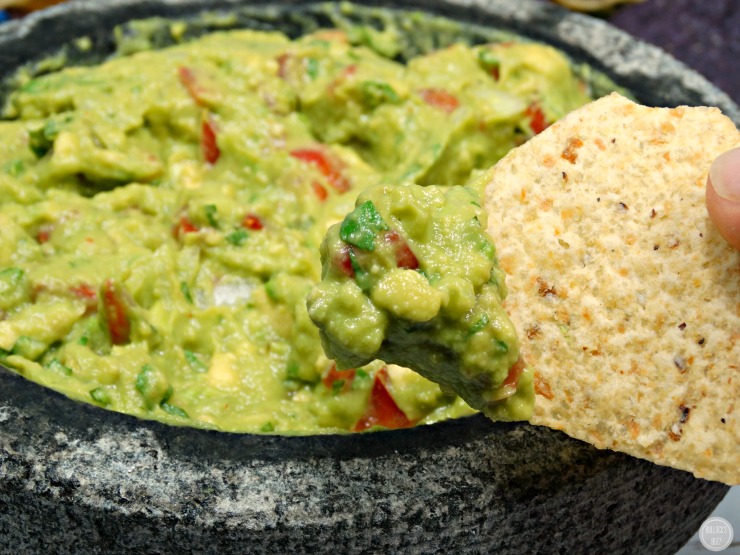 Want a molcajete to make your own guacamole, salsa and more? You can find the IMUSA granite one like I have at Macy's, JC Penny's, Target, Bed, Bath & Beyond, and online through Amazon! Not only is using a molcajete fun and effective, but it lends even more authenticity when exploring ethnic cuisine! And be sure to check out IMUSA's full line of Hispanic and other international cuisine housewares and products!
¡Buen Provecho!
Do you have a favorite Cinco de Mayo recipe? Share with us in the comments below!