This post is sponsored by Hill's. I am being compensated for helping spread the word about Hill's® Ideal Balance® Crafted™, but Bullock's Buzz only shares information we feel is relevant to our readers. Hill's Pet Nutrition, Inc. is not responsible for the content of this article.
Get #InspiredByCrafted: The Best for Your Pet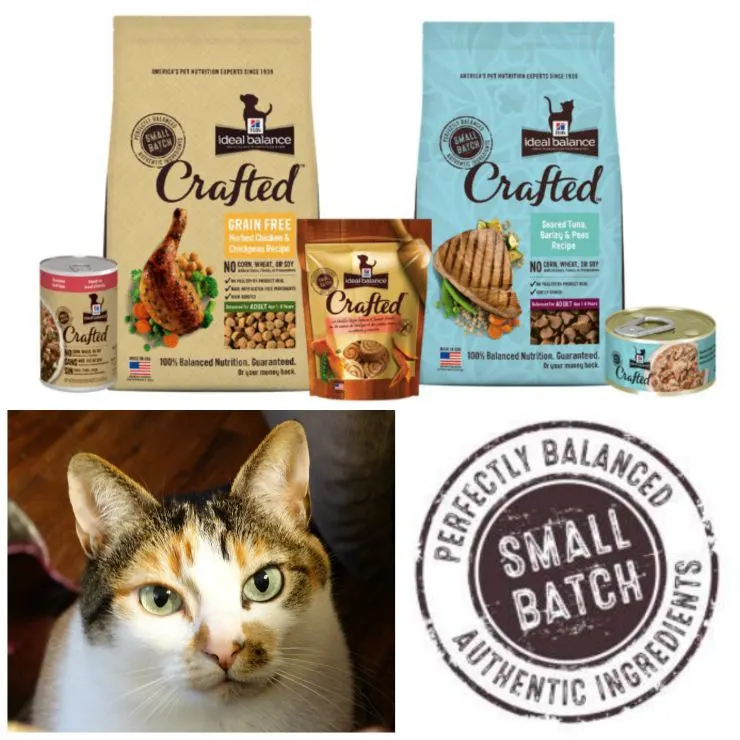 Over the last several months you may have noticed me bragging on Sookie's newest cat food, Hill's Ideal Balance® CRAFTED. And why not? It's pet food made the same way you make your family's food – slow cooked with care in small batches using carefully selected, natural, authentic ingredients. Ingredients that include novel proteins from animal sources such as trout, salmon, tuna, roasted beef and chicken and wholesome vegetables like sweet potatoes, barley, peas, and ancient grains including, quinoa, and buckwheat. But that's not all. Hill's Crafted is also:
Oven Roasted

Made with Gluten Free Ingredients

Free of corn, wheat or soy

Free of any poultry by-product meal

Free of any artificial colors, flavors or preservatives

100% Perfectly Balanced Nutrition carefully formulated by veterinary nutritionists

Available in Grain free varieties grain-free varieties, too!
While I've working with BlogPaws and Hill's Crafted I have been inspired in several ways including making a delicious, slow cooked chili recipe using fresh garden vegetables – just like the artisans at Hill's creates the Crafted slow cooked cats foods and oven roasted dog food! I've also been inspired to start making more homemade meals for both my family, because – and I'll go ahead and admit it – we used to eat out a lot more than we should. This month, inspired once again by the hand-crafted goodness that goes into every bag of Hill's Crafted, I finally did something I have been wanting to do for quite a while now – I made Sookie some home crafted cat treats instead of getting her usual ones from the store!
Although I'd never made cat treats before, I was surprised at just how easy they were to make, and Sookie, well…she loved them! Want to make some of these Homemade Tuna Cat Treats for your cat? Here's how: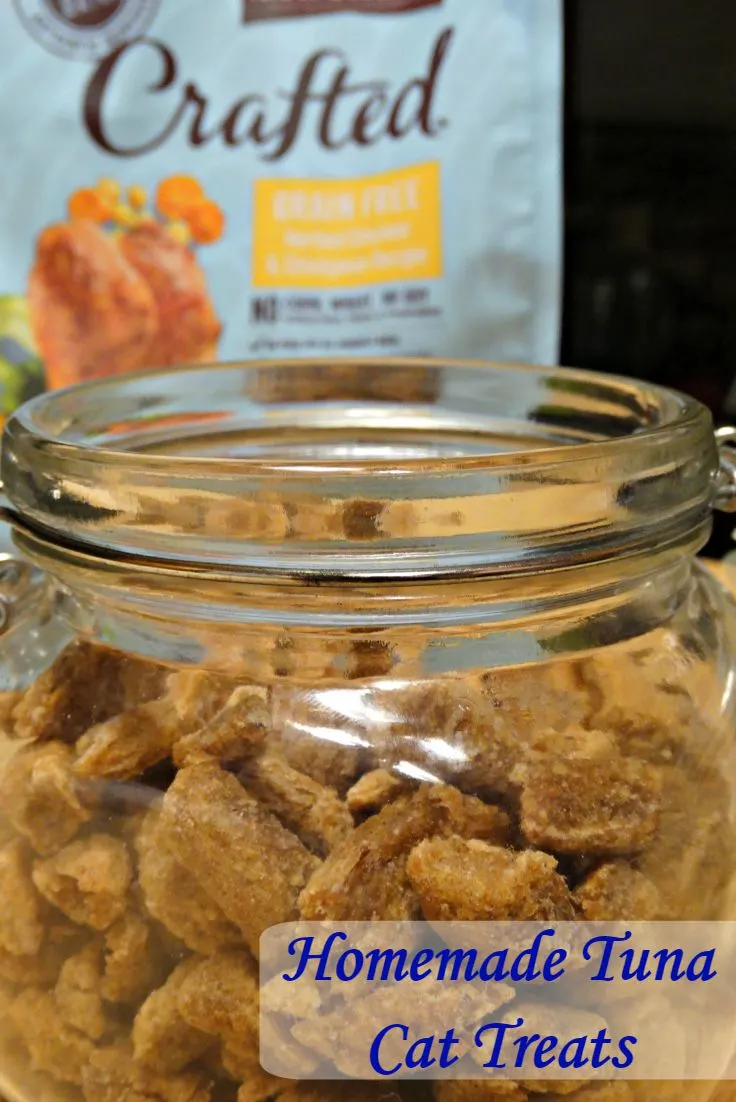 Homemade Tuna Cat Treats
First gather your ingredients including:
1 cup whole-wheat flour
1 6-ounce can tuna in oil (do not drain)
1 tablespoon EVOO
1 egg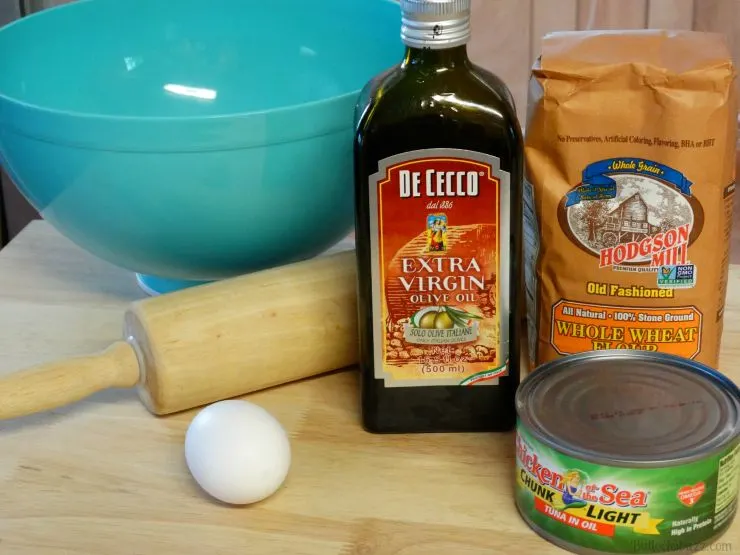 Instructions
Begin by adding 1 cup of whole wheat flour to a medium bowl.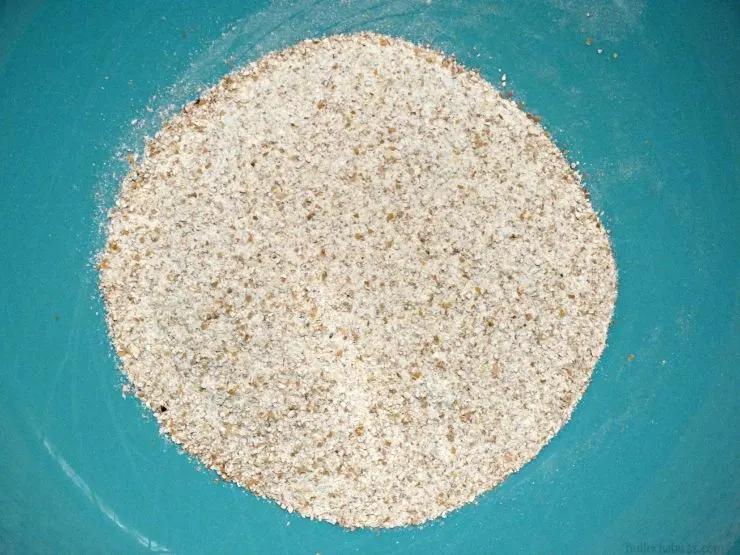 Next, add a tablespoon of olive oil…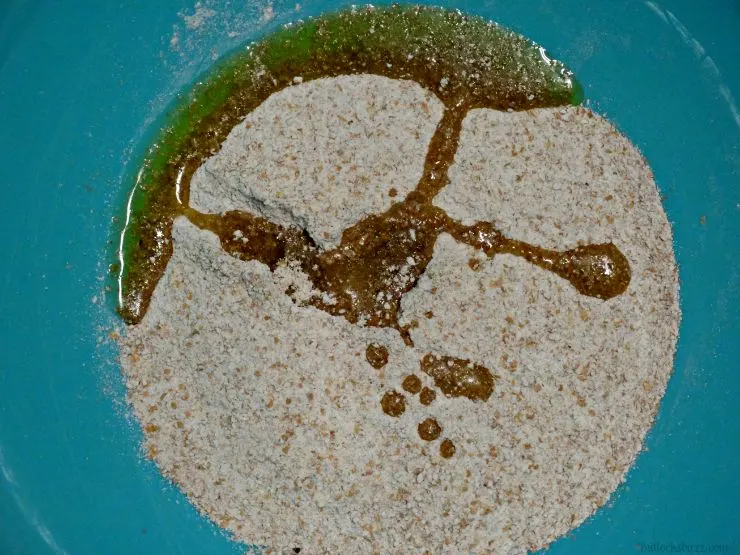 followed by the tuna still in its oil…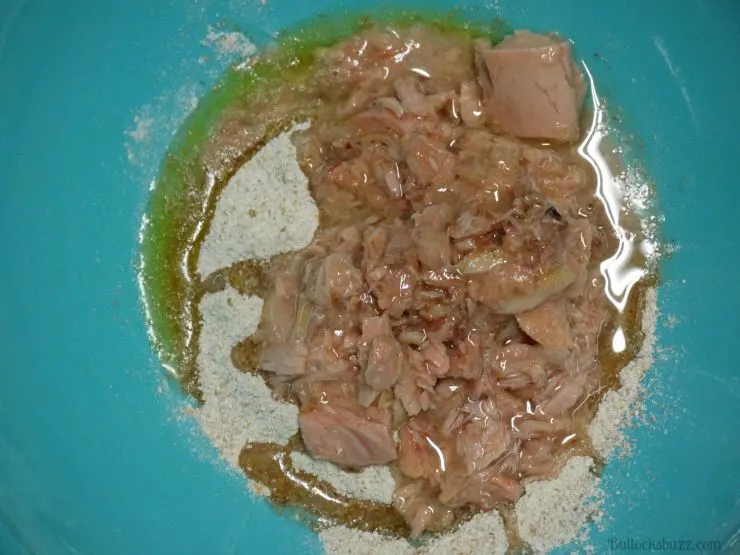 …and then the egg.
Now mix it all together until you get a dough-like consistency. If it is too wet, add a tad more flour, or if it is too dry, add just a bit of water.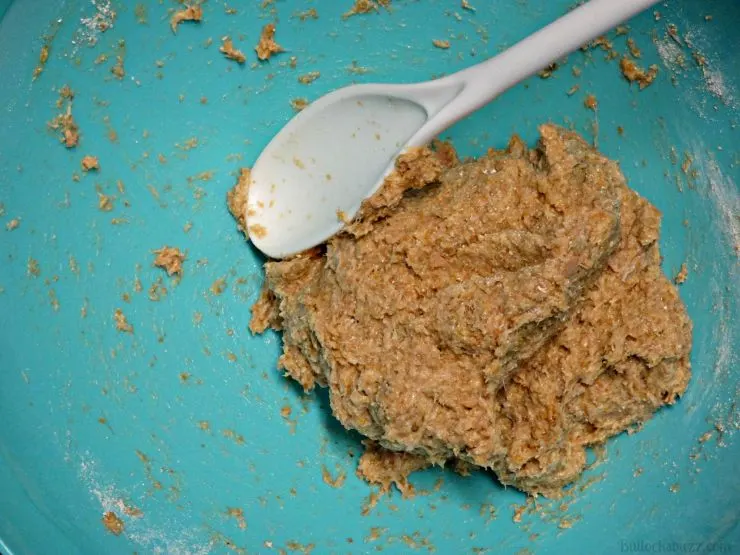 Now, on a lightly floured surface, roll the tuna dough to a 1/4 inch thickness.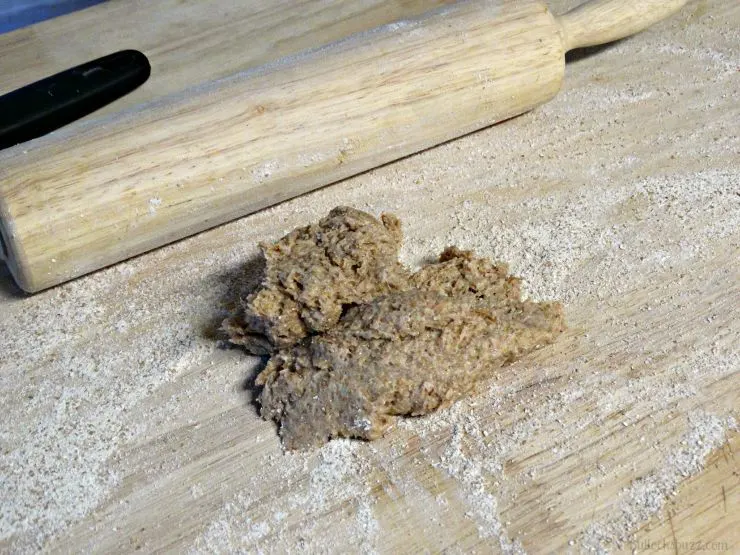 Once rolled out, use either your favorite small cookie cutter to cut into individual pieces, or, if you don't have any small cookie cutters, do what I did and use a pizza cutter to cross-cut the dough into small diamond shaped pieces. I made mine into bite-sized diamonds, but you could probably make them larger and then break them into smaller pieces if needed when giving them to your kitty.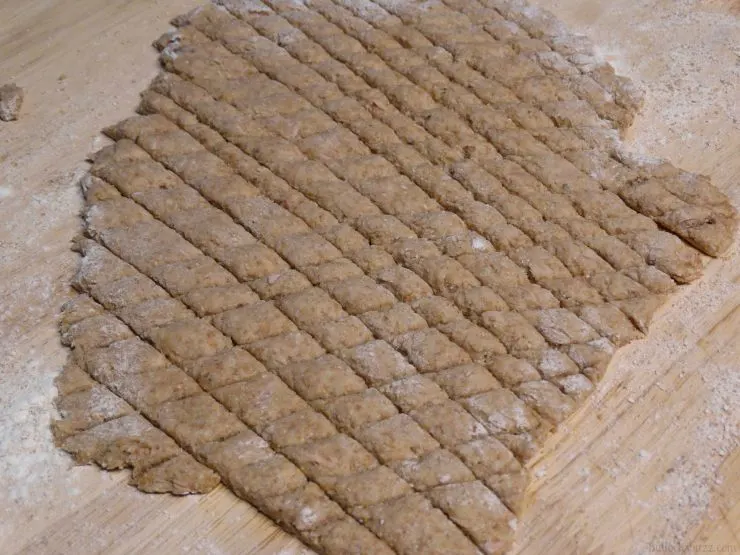 Now you need to place the pieces on an ungreased baking sheet, and bake at 350 degrees F for 20 minutes or until firm. Once the treats are finished roasting remove the tray from the oven and let cool.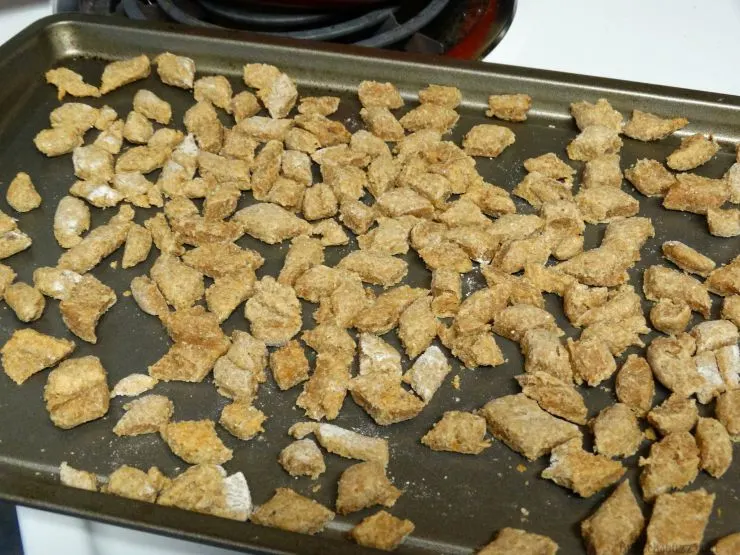 When the tuna treats are completely cooled, wipe off any excess flour, and then store the treats in an airtight container – after you give a few to kitty, of course! Easy peasy!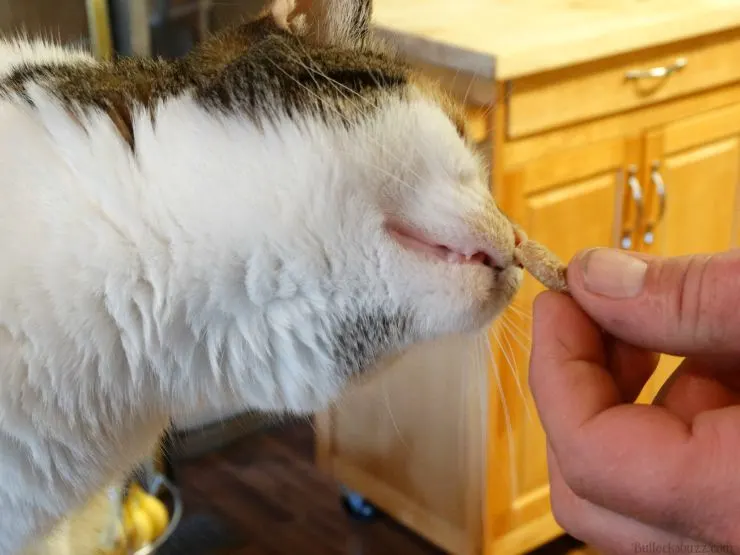 Are you feeling inspired by Crafted to make a recipe or create a craft? If so, here's a video by Steve Ramsey that shows you how to make an awesome cat tree! Plus, you'll even find free downloadable plans with this tutorial video as well!
Hill's Ideal Balance Crafted $7 Off Coupon
Hill's Ideal Balance carries a variety of slow cooked cat foods and over roasted dog foods, all of which can be found at your vet or favorite pet store.
Ready to give Hill's Ideal Balance Crafted a try? Here's a whopping $7 off coupon to get you started!
Connect with Hill's: Website | Facebook |Twitter using hashtag #InspiredbyCrafted
How does the small batch cooking of CRAFTED inspire you to create crafts?