Did you know Alabama has fantastic BBQ, beautiful beaches, and the southern hospitality everyone loves?! In Alabama, each city and town has its own flavor, and the entire state has natural beauty.Plan your next vacation in Alabama and see why it's called Alabama the Beautiful!
I've spent plenty of time exploring the beauty of this state, from its mountains and lakes to its canyons and rivers – I never get tired of it. Like most Southern States, Alabama also has a rich history and mix of cultural traditions.
From Civil War battles to the birthplace of Mardi Gras in America, Alabama has more diverse scenery and history than most people realize.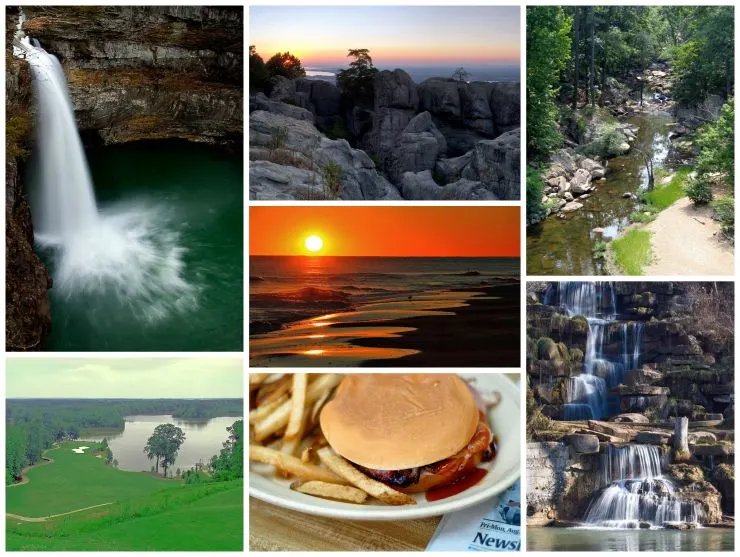 Alabama's Gulf Coast and Beaches
Relaxation, adventure and fun can all be found on Alabama's sugar white beaches. The coastal towns of Orange Beach, Gulf Shores, Fairhope and Dauphin Island are all popular family vacation destinations for Alabamians and out-of-state tourists alike, while Mobile and Mobile Bay are well-known for their gorgeous beaches, bustling nightlife and areas rich in history.
Enjoy miles of white-sand beaches, Adventure Island, deep-sea fishing and the 220-acre resort on the Intracoastal Waterway known as The Wharf in Orange Beach. Discover turquoise waters, sugar-white beaches, Gulf State Park and Fort Morgan Historic Site and Museum in Gulf Shores.
Visit the laid back Dauphin Island known for bird watching, the Dauphin Island Sea Lab, and historic Fort Gaines. Experience true Southern coastal charm in the city of Fairhope with its moss-draped live oaks, cafes, art galleries, boutiques, and panoramic bay views.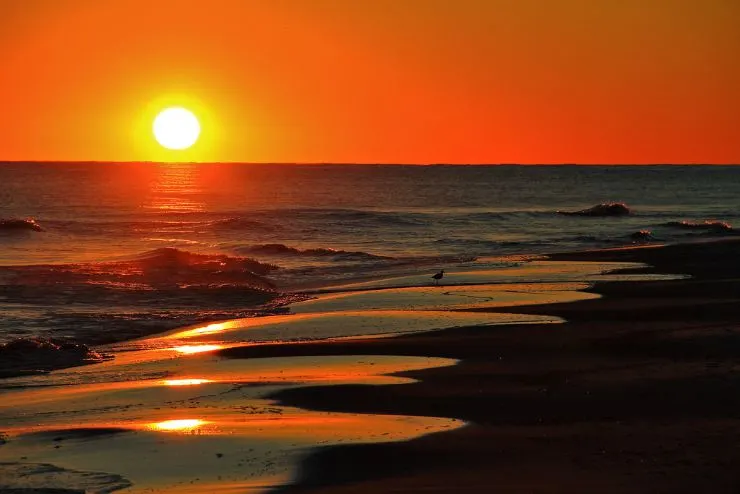 Alabama's Gulf Coast offers something for everyone where visitors can enjoy hiking miles of trails, deep-sea fishing, dolphin tours, water sports and all sorts of other beach-related activities. And when you've had enough sunshine, head out to Waterville amusement park, visit the Gulf Coast Zoo, or grab a game of world-class golf offered at more than a dozen destinations, including the Robert Trent Jones Golf Trail. And don't forget the food! Gulf crab, oysters, shrimp and fish make Alabama's Gulf Coast a seafood lover's paradise.
Gorgeous Lakes
Alabama's lakes are home to some of the most beautiful scenery and best fishing around. While the state manages 23 lakes across 20 counties, many more lakes were formed by dams built on the state's abundant rivers. Some of the most popular are listed below.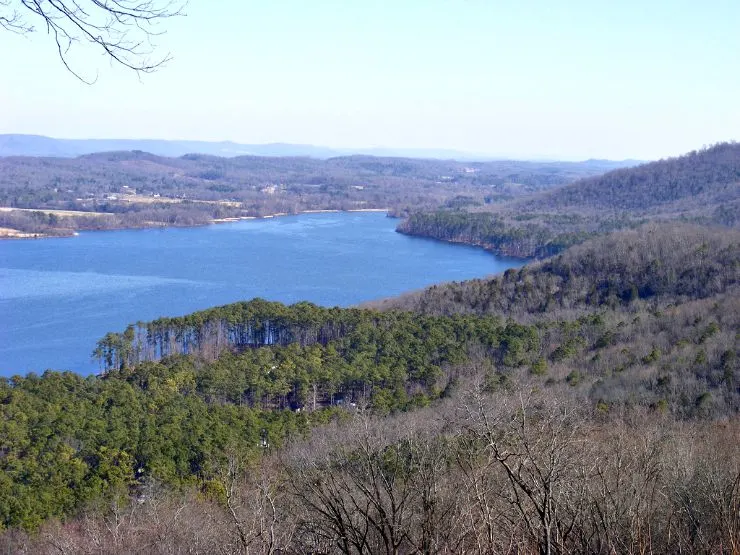 Cradled in the Appalachian foothills of northern Alabama, Lake Guntersville is the state's largest lake and features renowned bass fishing. The area is also home to Lake Guntersville State Park which is located along the banks of the Tennessee River and overlooks the majestic 69,000-acre lake. More than 6,000 acres of natural woodlands offers camping, hiking trails, picnicking, beautiful vistas, and numerous sites for viewing wildlife. The area also hosts a large concentration of wintering bald eagles.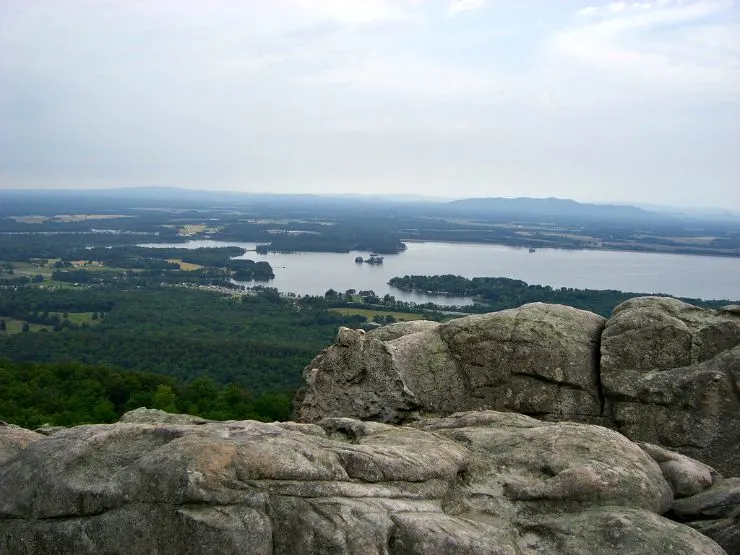 Weiss Lake, also in the northern part of the state, occupies 32,000 acres (130 km2), and is known nationwide as the "Crappie Capital of the World." Along with fishing, Weiss Lake is a popular lake for boating, sailing, swimming, waterskiing, and jet skiing. There is public access to the lake and several private marinas.
A couple of hours away, Wheeler Lake is the state's second-largest lake at 67,100 acres. As one of the few lakes that successfully houses largemouth bass, smallmouth bass, spotted bass, and white bass, Wheeler Lake attracts bass anglers from all over the country.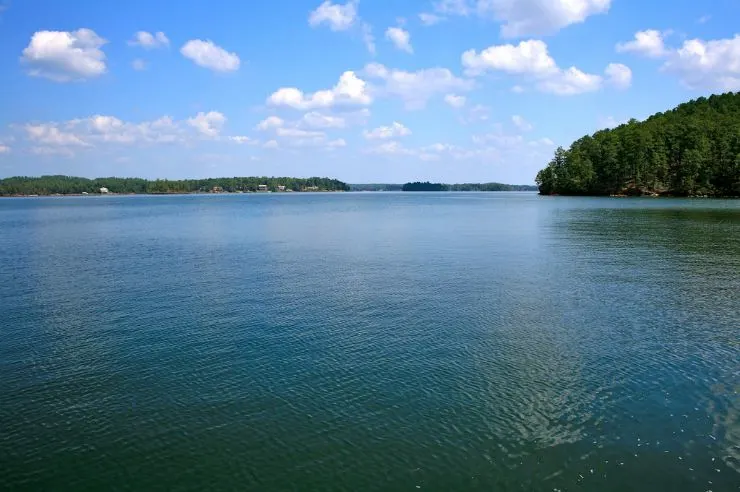 Lake Martin, located in the central part of the state near Alexander City, sprawls out over 44,000 acres with an incredible 750 miles of shoreline. It reaches across scenic Tallapoosa County, Elmore County, and Coosa County, and is an ideal place for recreational pursuits.
Visitors come for its laid-back atmosphere, cool waters, scenic shore, and blue skies. Add in a Jazz Festival in June, an enormous fireworks display on the Fourth of July, and many fishing competitions throughout the year, and you have an ideal family getaway!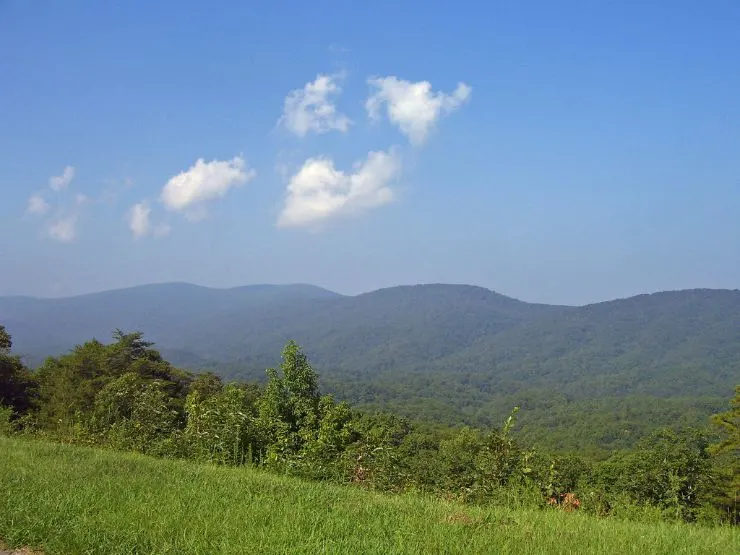 Beautiful Mountains
North and East Alabama, along with central parts of the state, are blessed with natural beauty in the form of sweeping mountains, incredible waterfalls, rapids, canyons and hiking trails.
Lookout Mountain in North Alabama is full of delightful surprises including some of the most stunning fall color in the great state. Follow the Lookout Mountain Parkway to Noccalula Falls, Little River Canyon, DeSoto State Park, historic Mentone, then across Sand Mountain to High Falls Park and Buck's Pocket State Park.
And be sure not to miss America's southernmost ski resort,Cloudmont Ski & Golf Resort. Yes, you read that right. Alabama has a ski resort! Of course, the snow is man-made, this is Alabama after all, but that doesn't take away from the fun!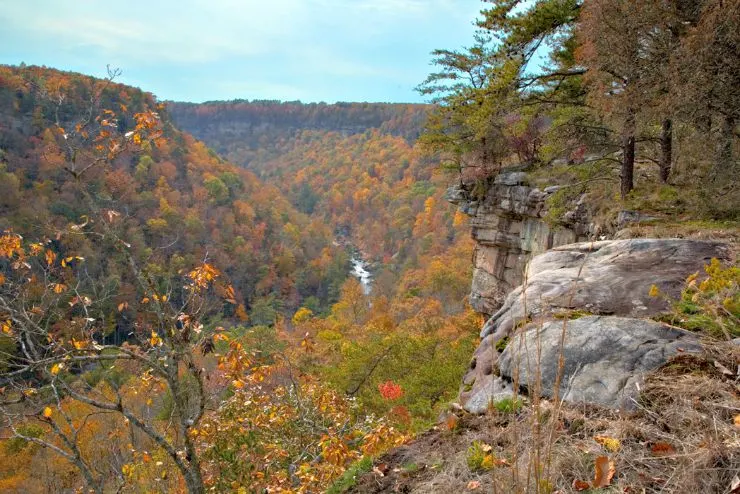 Dismals Canyon, located near Phil Campbell in the part of the state, is an 85-acre Natural Conservatory privately owned and operated. A 1.5-mile hiking trail on the canyon floor follows the winding 'Dismals Branch' stream that enters the canyon through "Rainbow Falls" and threads its way through giant, moss-covered boulders, past thundering waterfalls, and into a primeval forest filled with ferns and giant trees.
Explore the labyrinth of caverns and grottos formed by massive boulders broken off the towering bluffs and strewn about by ancient earthquakes. Among the shadows of this primeval sunken forest, is where film crews shot scenes for the Discovery Channel's "When Dinosaurs Roamed America". Guided night tours allow visitors to view the odd, glow-in-the-dark creatures known locally as Dismalites.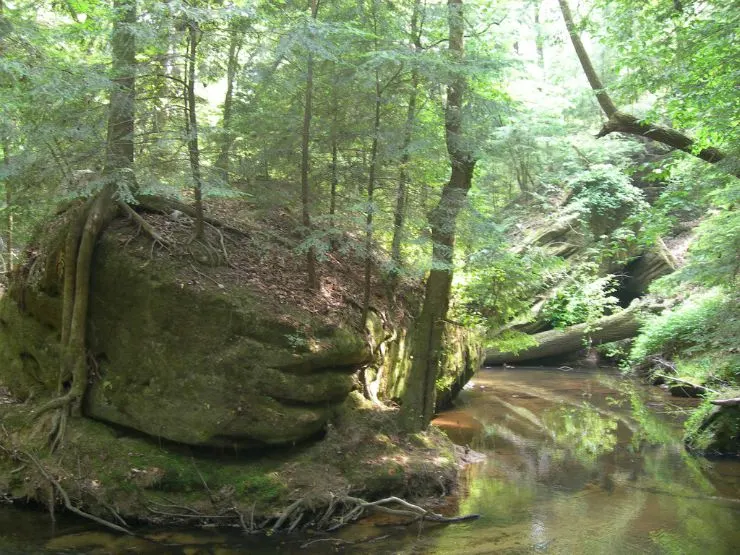 At 2,407 feet above sea level, Cheaha Mountain is the highest point in the state and offers visitors miles and miles of breathtaking vistas and exciting recreational activities.Cheaha Mountain State Park, a 2,799-acre mountaintop retreat, has a little bit of everything including camping, cabins and a magnificent lodge that can be used for family and group functions. The park is located in the middle of the Talladega National Forest and is also home to the Cheaha Trailhead of the Pinhoti Trail, which connects with the Appalachian Trail.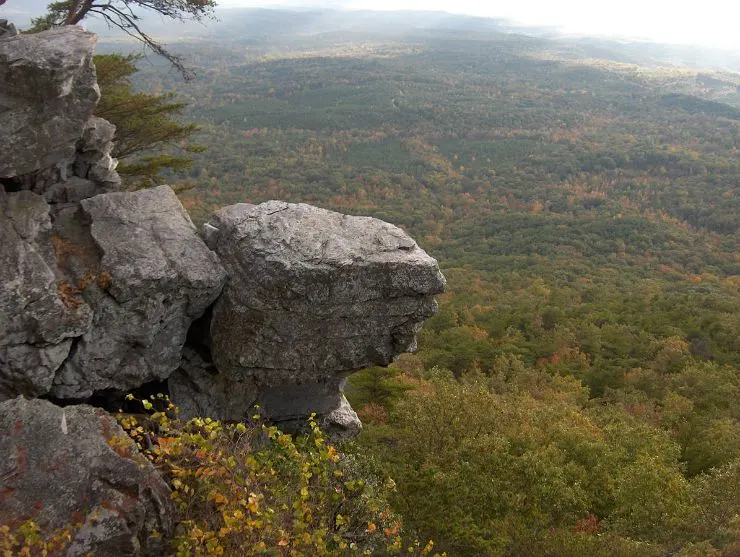 Oak Mountain, located on 9,940 acres on the outskirts of Birmingham, is home to Oak Mountain State Park. In addition to being the state's largest state park, Oak Mountain is also one of the most beautiful spots in the state. Visitors are treated to sweeping views of the surrounding countryside, hiking trails, waterfalls, picnic areas, lakes, camping, golf, horseback riding and more.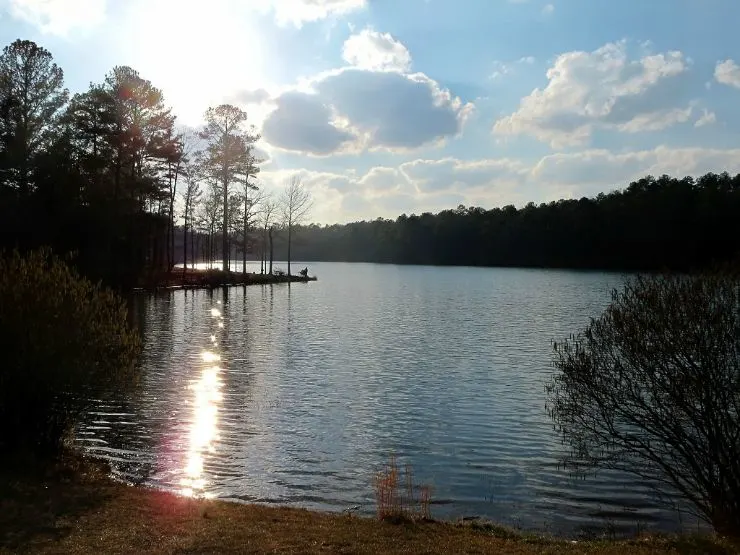 Historical and Cultural Sites
In addition to Alabama's incredible natural beauty, the state has a very rich Civil Rights history, as well as many exciting educational opportunities.
In Montgomery, Rosa Parks refused to move to the back of a bus. In Selma, more than 3,000 demonstrators gathered for a march to the Capitol to demand voting rights, and 20,000 others joined them along the way.
At the 16th Street Baptist Church in Birmingham, four little girls lost their lives to a bomb attack.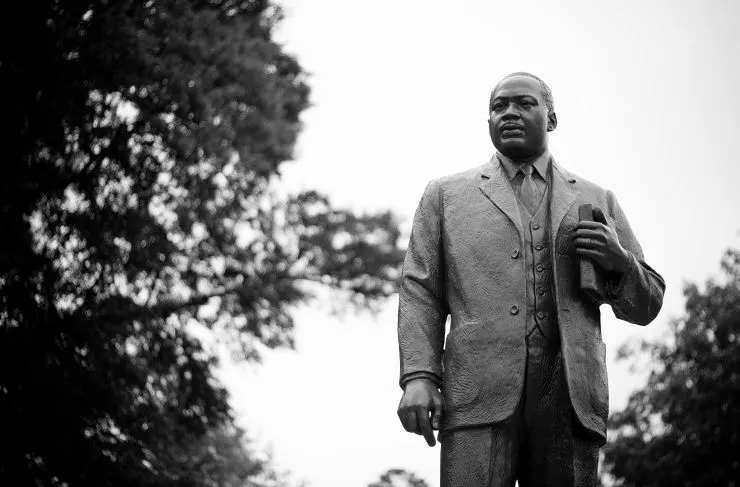 One of the most popular Civil Rights destinations is located in the Civil Rights District in downtown Birmingham. Here visitors will find the Civil Rights Institute which aims to promote civil rights around the world by educating the public about the history of civil rights in the state and the United States.
Across the road is the 16th Street Baptist Church and Kelly Ingram Parkwhere you can walk the Freedom Walk.
The U.S. Space & Rocket Centeris located in the Northern city of Huntsville. It has over 1,500 rocket and space exploration artifacts, including items from the Apollo Program, interactive exhibits and rocket simulators. Bus tours of the Marshall Space Flight Center are also offered.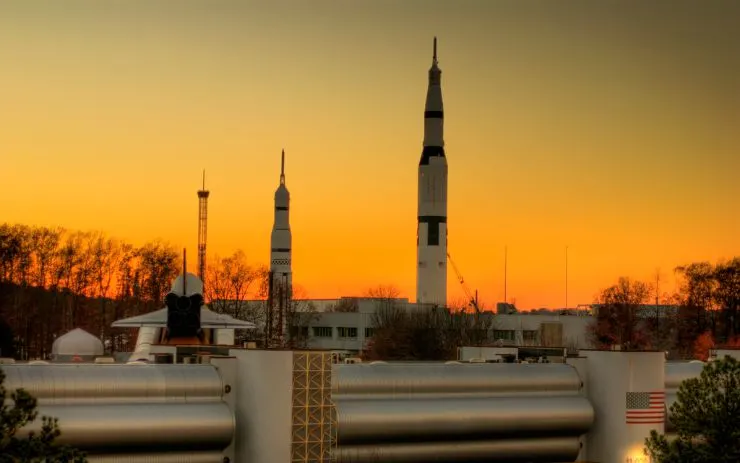 The USS Alabama Battleship Memorial Park in Mobile provides a unique opportunity for families to explore the inside of a battleship and learn more about the US Navy. The USS Alabama served in WWII and was later opened as a museum ship in 1965.
The year 2015, marked the Memorial Park's 50th anniversary. In addition to the ship, visitors can also see submarines, spy planes, a plane used by the Tuskegee Airmen and all sorts of aircraft and weapons from the military.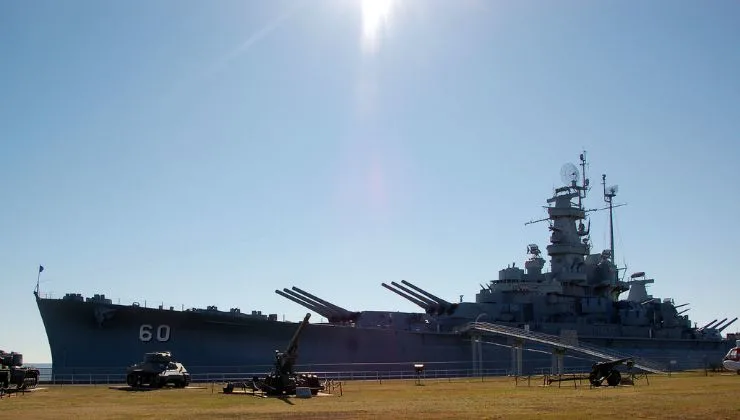 The McWane Science Center, located in downtown Birmingham, is one of the South's most unique venues that the entire family, especially the kids, will love! This non-profit, hands-on museum and IMAX® Dome Theater inspires awe and learning with four floors full of interactive exhibits and demonstrations.
Celebrate science and encourage wonder while exploring the museum's amazing collection of dinosaurs, innovative environmental showcases, imaginative early childhood playgrounds and beautiful aquarium.
Then grab a seat in the IMAX® Dome Theater to experience the sights and sounds of breathtaking films on a 5-story-tall screen surrounded by 3 tons of high-intensity speakers. Wonders never cease at the McWane Science Center!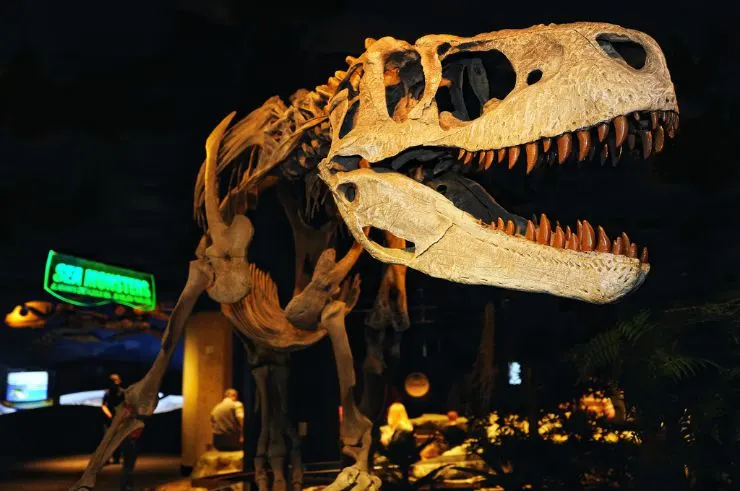 Great Food and True Southern BBQ
While enjoying all that Alabama has to offer, make sure you don't miss out on our famous BBQ! Our state's BBQ restaurants and traditions are consistently featured as some of the best in the US, and just last year, Alabama was named as the "Most BBQ Crazed State in the US" by Estately.com!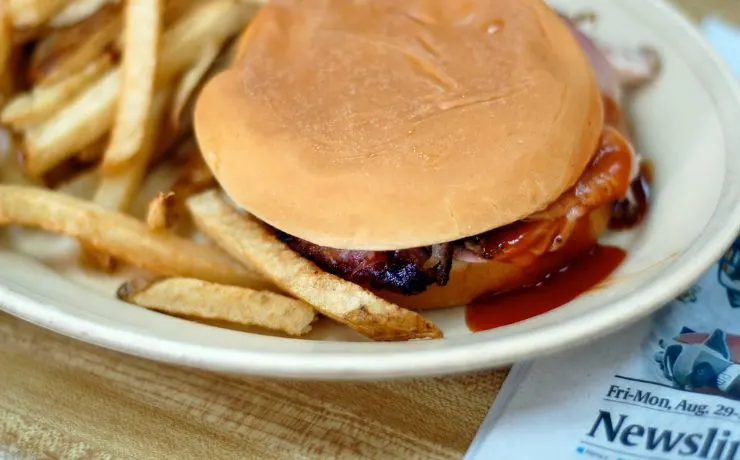 I'm tell here to tell you that our BBQ is not only among the best in the US but is THE best! One of my favorite BBQ restaurants is the ever-popular Golden Rule BBQ, the first of which was opened in 1891 in Irondale – and is still open today! It's definitely safe to say these people know what they are doing when it comes to BBQ!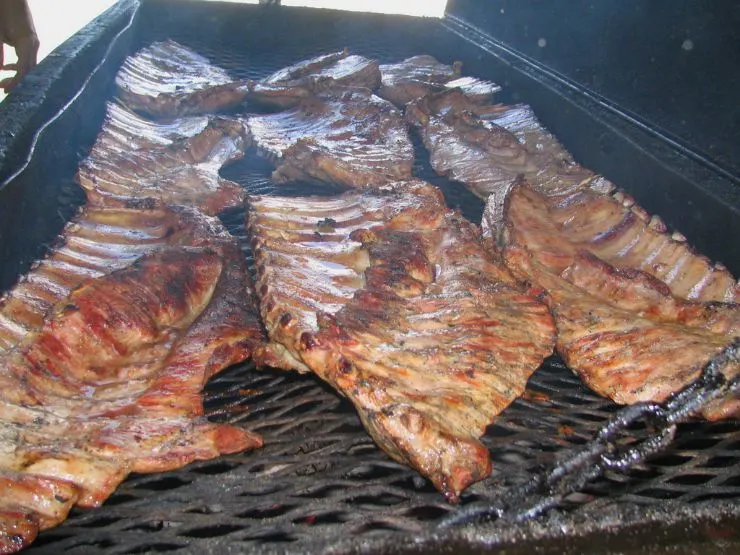 When you're ready for your next family vacation, come enjoy some real Southern hospitality in the great state of Alabama! For more information and to plan the ideal Alabama road trip for you and your family visit the Alabama Travel website or use one of the handy resources listed below. From the sugar-white beaches and turquoise waters of Alabama's Gulf Coast to the breath-taking sunsets and vistas of the North Alabama Mountains, our state truly is Alabama The Beautiful!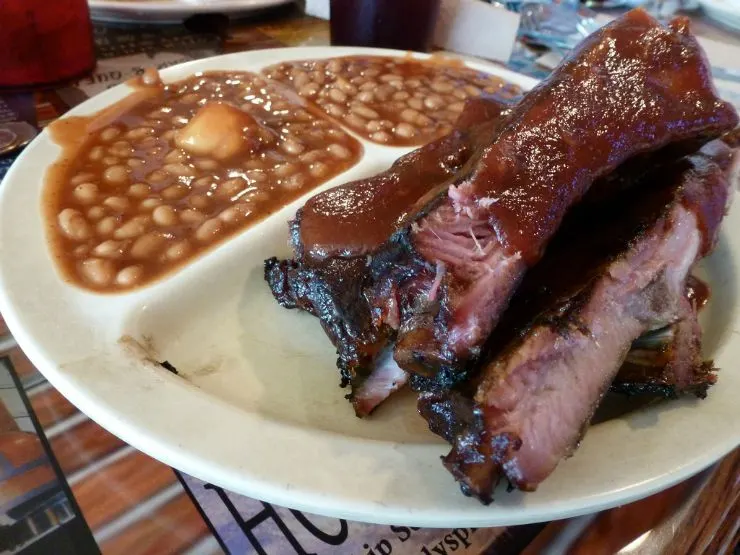 Resources for Alabama Travel
Several great Alabama travel apps can help in your planning and destination selection:
Do you have a favorite place in Alabama you have or would like to visit?
This is a sponsored conversation written by me on behalf of Alabama Tourism. The opinions and text are all mine.