Most seniors pay for assisted living using their savings or veteran benefits. Others get money from family and friends while others sell their property.
But what if you don't have a source of income? Does it mean you will spend your sunset years sickly and alone in your tiny little house? Absolutely not, as you can still get into an assisted living facility, such as Vivante Living without money.
How can I pay for assisted living with no money? Well, there are plenty of ways to go about it. Some of these ways include: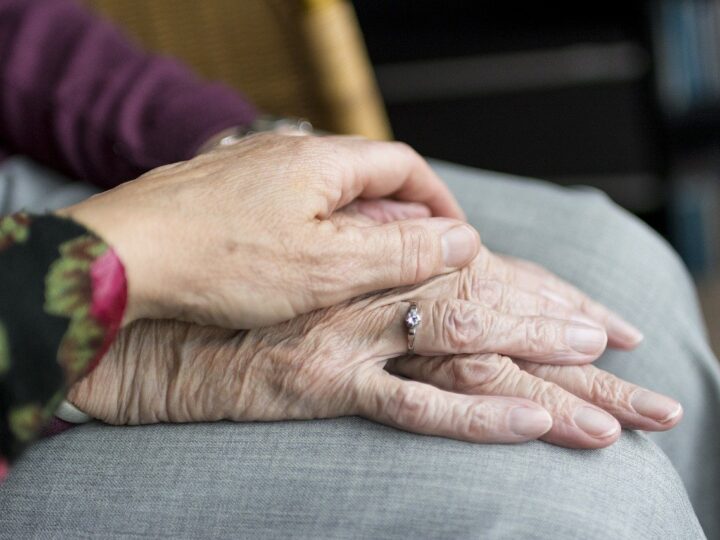 Get a reverse mortgage
One way you can pay for assisted living is to take out a reverse mortgage. From its name, this is a loan that you get against your house. Financial institutions give these loans to seniors over the age of 62, and the senior isn't limited to how they can spend the money. They can use it to pay off debts, cover their living expenses, or even pay for their health care.
This loan is known as a reverse mortgage because instead of the traditional mortgage where the borrower makes monthly payments, the financial institution makes monthly payments to the lender.
The institution will continue making the payments until they equal the value of the house.
In the event the senior dies, the heirs can repay the mortgage without selling the home or opt to sell the house to the financial institution.
While this option allows you to access assisted living without money, it comes with hefty origination fees and costs, which are part of the initial loan, and they accrue interest over time.
This means that if your senior has an extended stay in the assisted living facility, you can find yourself accruing fees that can be too high that you can't afford them, and you are forced to sell the house to the financial institution.
Covert your life insurance
The process of converting your life insurance is complex but doable under the guidance of a life insurance provider, financial planning, or tax planning professional. It's also another way you can pay for assisted living.
Before you begin the process, check the certificate document to find the type of policy you have. From the document, you can tell whether it's possible to convert your life insurance into income.
If possible, have talks with your insurance provider and find a company that can loan you money and the insurance policy pays for it. The insurance company can also give you a tax-free loan.
If you don't want to take a loan against your insurance policy, you can always sell your policy. In most cases, you sell the policy at a lower price than the policy's death benefit, then the purchaser takes over paying the premiums, and it becomes their policy.
Talk to a financial expert to advise you on the best option for your situation.
Get into an equity key agreement.
Do you have a house in a prime area with a high appreciation value? You can take advantage of the equity key agreement. Here, the investment company pays you (homeowner) cash in exchange for the entitlement to take part in the home's future appreciation.
Unlike with the reverse mortgage, where the financial institution benefits from the current house value, the investment company only invests in the home's growth—they become a partner in the house's appreciation.
Get an equity line of credit.
Getting an equity line of credit is another way to pay for assisted living. This is a type of revolving credit where you use your home as collateral. This line of credit pays for plenty of expenses, such as education, home improvements, living expenses, and even medical bills. Since it offers lower associated costs, it's an excellent option for those that can't afford a reverse mortgage.
Different companies have different home equities and go at different costs. It's up to you to shop around, see what is available, and settle on the most attractive option.
Pay using Medicaid
In some cases, Medicaid will help you pay for assisted living. If you receive Medicaid funds, you can use them to pay for your assisted living. Some facilities accept Medicaid while others don't, so you need to research and find a facility that will take this mode of payment.
Facilities receiving Medicaid have a state license, and they are subject to regular inspections to ensure they meet federal standards.
If you don't have Medicaid, you can apply for one, and you will get it as long as you satisfy federal and state requirements regarding your immigration status, residency, and U. S citizenship documentation.
Sell your house
If you don't have an heir and feel that you don't have long to live, you can sell your house and pay for assisted living using the proceeds.
If your house isn't in a popular area, it might take longer to find a buyer. If it takes you too long to sell the house and you need emergency assisted living services, you can get a bridge loan. This is a short-term loan that gives you the money you need to get into the assisted living facility as you await your house to sell. You repay it after selling the house.
Although the loan can be a savior in desperate times, you should be cautious when going for it, as it can be precarious and costly.
Get long-term care insurance.
Long-term insurance takes care of services received in an assisted living facility and nursing homes. Therefore, in some cases, if you have the insurance, you can use it to pay for assisted living.
If you don't already have one, you need to make a lump sum payment to buy one. You can ask a relative to make the payment or sell your house. The amount you pay depends on your age and the amount of deposit.
After buying the insurance, the insurance company will make monthly payments to the assisted living facility to cater to your living expenses.
Which is the best way to pay for assisted living with no money?
As you have seen, there are plenty of options you can use to pay for your assisted living, even if you don't have money. To avoid making mistakes, take your time and weigh the pros and cons of each option. It's also wise to get the input of a financial expert before making the final decision