When the semester ends, and you're ready for some summer sun, you'll probably want some extra cash for your favorite summer vacations and activities. Luckily, your old textbooks are worth more than you think if you sell to the right buyer. And if you're careful, you can maximize your return by keeping your books in good condition. Follow this guide on how to get a return on your used textbooks, and you'll be able to get the best return possible.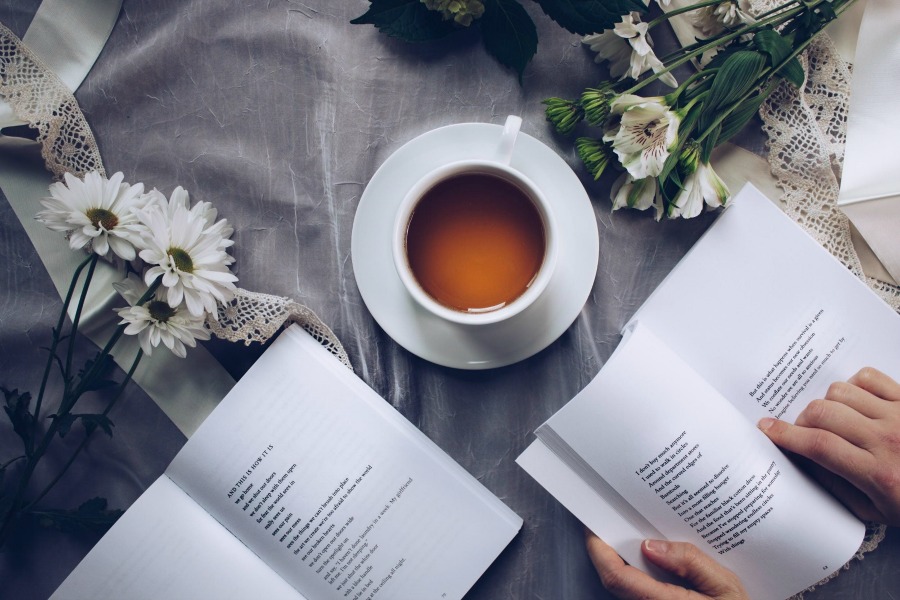 Keep Your Textbooks in Good Condition
The first step to maximizing your return on used textbooks is: (drumroll please) take care of your books! That's right, folks, the best way to get a return on your used textbooks is to not write in them, rip out pages, or damage the spine.
Generally, most items lose value as soon as they're purchased and the package is opened. Textbooks are no different. Unfortunately, you'll never get close to the purchase price when you trade them in; but if you keep them in good condition, you'll get the best buyback price possible.
Most vendors consider writing on the pages as "damage", along with any ripped or missing pages. The condition of the binding and the spine itself is also considered. While book covers can help prevent scratches and scuffs on the cover, page or spine damage can only be prevented by caution.
Some highlighting is okay depending on the vendor you're selling to, but you can always use sticky notes and other methods of marking the pages that are less permanent to keep your book in pristine condition.
Don't Sell Your Books to the Campus Store
You're probably thinking "why not, that's where I bought them?" The fact is, campus bookstores offer just about the worst buyback prices you can get. While online vendors will usually work to get you the best price possible, campus stores have a set formula for their buyback prices that usually leaves you wondering why you sold to them in the first place.
You were probably disheartened when you bought your textbooks and saw the enormous cost associated with brand new books. When you go back to the campus store to try to get a return on your used textbooks, you'll be equally disheartened at the low-ball offer you'll receive. If you want the maximum return on your books, do not sell them back to the campus store.
Remember that the campus store is trying to make the highest profit possible to maintain the brick and mortar store. That means high prices and low buyback offers to offset labor, utilities, and rent for the store.
Choose the Right Vendor When Looking to Get a Return on Your Used Textbooks
So what is the best place to sell textbooks? Generally, online vendors offer better buyback prices than brick and mortar stores, as well as a simple return process. Most sites require you enter information on the book, including the condition and ISBN number. Once you've entered your book, you'll receive an offer, and if you accept, a shipping label will be printed for you which you can use to mail your books to the warehouse.
Though the time it takes to get a return on your used textbooks varies depending on the vendor, you should see a return within a week with most vendors. Shipping is normally free as well, so you don't have to worry about any extra costs associated with selling to an online vendor.
Sites like Chegg, Bookbyte, BooksRun, and Bookscouter are among the top online vendors, with thousands of books exchanged every year. Some of these sites also sell or rent books. Renting is a cost-effective way to get your textbooks, and eliminates the need to purchase expensive brand-new versions.
Private Sales
Another option to get a return on your used textbooks is a private sale. You can list your textbooks on social media or other buy and sell sites for a much better price than the campus store and you'll likely get a better return. Private sales allow you to set your asking price, as well as haggle a little should the buyer make a low-ball offer.
Private sales also have the advantage of avoiding any shipping labels or long wait times for your cash. Your buyer is likely a student on campus or on another campus close by, so you'll be able to meet in person and exchange the money.
Ensure that your ISBN number is accurate and all information on the textbook (including condition) is included in your sales post. Of course, you'll want to include a few pictures as well, so potential buyers can get an idea of the condition of the book, as well as ensure it's the book they need for their class. Different editions often have different covers, which can make things confusing.
Conclusion: Get a Return on Your Used Textbooks
While textbooks may be an expensive investment during your college career, they don't have to be a total loss if you follow a few simple rules regarding their care. Try to keep your books away from liquids like coffee, and be gentle with the pages and binding. Taking care of your books is the best way to ensure they retain maximum value.
When looking to get a return on your used textbooks, be sure to avoid campus bookstores and choose an online vendor or private sale instead. You're much more likely to get a better price from either of these options than from a brick and mortar campus store. If you choose an online vendor, be sure to shop around for different offers so you're getting the absolute best price for your textbook.