Now that the weather is getting warmer and spring is practically here, it's time to get your home ready for spring cleaning. This can feel a bit overwhelming for some people, which would explain why around 10% of households opted to hire cleaning services last year, but you can make the process a little easier if you follow these tips on how to get ready for spring cleaning.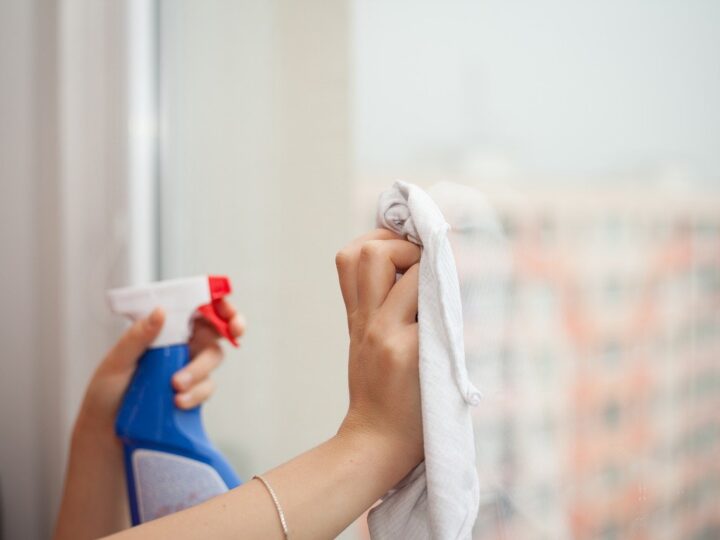 Make A List
It's easy to feel overwhelmed when you look over a messy home, but it will help immensely to make a list of everything you need to do as you get ready for spring cleaning. Look over your home, decide what would be easiest to handle first, and go from there.
A printable cleaning checklist can also help you organize your cleaning tasks to make the job easier and remind yourself that you don't need to do everything at once.
Buy the Right Supplies
As you look over your home and make a list of what you need to do as you clean, take inventory of the cleaning supplies that you have. If you find that there's anything you don't have, head to the nearest department store with a list to buy it.
Spring cleaning is much easier when you build up some momentum and keep going and having to stop to run to the store for more soap or window cleaner will break up that momentum.
Declutter Your Home
Decluttering might be on your list of things you need to do as part of your spring cleaning, but it's also probably the easiest thing you can do. All it takes is to move a few things around and put them back to where they need to be.
If nothing else, you can put a few things in boxes and set them aside until you know what to do with them. No matter how you handle this, it will give you more space to clean and help you see exactly what you need to clean.
Don't Forget The Basement
Only about 9% of new homes in the U.S. have finished basements, which means the vast majority of houses have unfinished basements that can be difficult to clean. Unfinished basements are more likely to have issues with mold, water damage, or pests, so make sure you look over your own basement when you clean your house.
A finished basement should also be cleaned, but that shouldn't be that different from cleaning the rest of your house, especially if you regularly use your basement.
Get Your Backyard Ready
In 2017, about 40% of homeowners in the United States used their outdoor spaces to entertain guests, and for good reason. There is nothing better than sitting outside with friends on a nice evening. This also means that you have one more thing that you'll want to clean.
The spring thaw will make cleaning out your backyard or your deck a little bit easier, but you'll still have some work to do. Check to make sure that your outdoor furniture is in good shape and clear out enough space for you and your guests to move around comfortably.
Save the Sweeping and Mopping for Last
Your floors will get dirty as you clean your home, so you'll want to save the sweeping and mopping until the end. Dust will be wiped from furniture onto the floor, debris will settle into the carpet, and mud might be tracked onto your floors.
Simply put, your floors will be a mess when you're done cleaning everything else, but it will also mean that you're almost done once you start on the floors. Sweep and mop your hard surfaces, vacuum your carpets, and take a well-deserved break once your spring-cleaning job is finally done.
Spring cleaning is an excellent way to get a fresh start right at home. If you're struggling to figure out where you should start, don't forget to employ these tips to help you prepare for spring cleaning.