Leather is the ultimate wallet material, not only because it's soft, supple, and stylish but because of its long-lasting capabilities. Your wallet is on the receiving end of extensive wear and tear, and may soon show signs of usability. However, learning how to maintain a leather wallet will keep it looking new while extending its longevity.
You can maintain the suppleness of leather, which gives your wallet the ability to hold cash and multiple cards while staying elegant and majestic. A fairly easy maintenance routine that doesn't take too much time needs to be repeated regularly to remove dust, dirt, and grime. Read this article so you can learn how to maintain a leather wallet to prolong its lifespan, even for decades to come.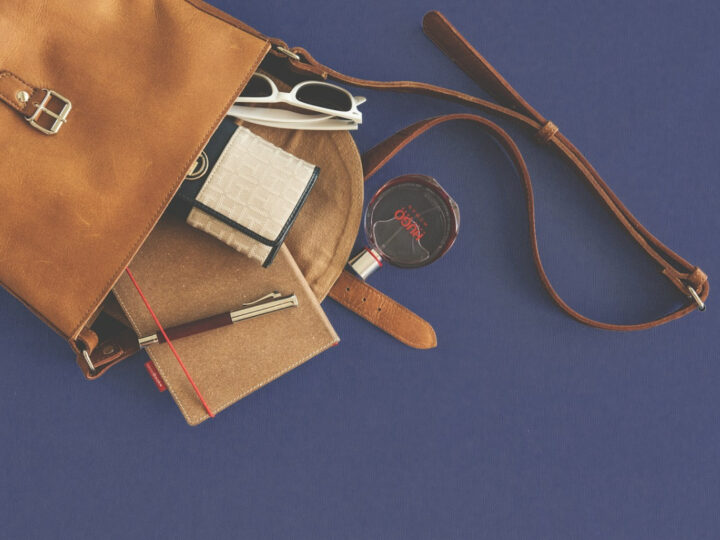 Thought and Care That Prolongs the Lifespan of Your Leather Wallet
A leather wallet is a classy accessory that's invaluable for non-digital storage of cash and credit or debit cards. Your wallets are the go-to when you require IDs, receipts, tickets, travel documents, and foreign currency. There are many types of wallets, but you have to choose the one that is similar to your style and your needs.
If you have many cards and you need a credit card wallet you have lots of choices. For example you can check out the wallets of Holden Card Wallet, Bexar Goods Vertical Card Wallet, or the men's card wallet by Karakoram2. The last one really stands out as it is unisex and is made of premium, sustainably sourced full grain leather.
But owning a full-grain or bonded leather wallet isn't enough as you have to give it the highest level of care and maintenance. With learning how to maintain a leather wallet your leather is bound to see a longer lifespan, earning you accolades for being stylish along the way.
Here are some tips on how to maintain a leather wallet to prolong its lifespan.
Eliminating Dryness and Moisture
Leather is notorious for being susceptible to water damage or dryness. You need to avoid exposing your wallet to either wetness or excessive heat conditions as it will become brittle and develops cracks. When it comes to learning how to maintain a leather wallet, you'll learn the importance of using a leather conditioner on a semi-regular basis. This will help maintain the material's natural moisture which acts as a protective layer against cracking or tearing.
If your leather wallet comes into contact with any fluids, pat it down with a dry cloth as soon as possible. Allow it to dry at room temperature, avoiding any heat sources or direct sunlight. Clean your wallet regularly, maintaining its original condition with the care procedures prescribed next.
Cleaning Dust and Dirt
Another part of learning how to maintain a leather wallet is regular cleaning. A little elbow grease and some leather cleaner are all that are needed to deal with those marks of dirt that you'll often see on your well-used leather wallet. Various products are available for cleaning the finished side of your wallet, such as satchels that wipe off dust and grime almost instantly.
You also need to avoid using excessive pressure with any cleaning product or material. Your wallet manufacturer may have also attached cleaning instructions when you bought the accessory, as any methods employed will directly bear on how long the wallet will last.
Applying Cleaning and Care Products
Before using a care product on your wallet, initially test it out on a small patch of leather to see its reaction. You can then assess the suitability of that method such as if there's any discernible change of color after a day of application. If the results are okay, you can then proceed to apply the cleaner or conditioner to the rest of your leather wallet.
Leather moisturizer oils should be applied sparingly on the edges of your wallet, while some areas will require a heavier treatment. The higher your wallet's absorption of nourishment, the more protection, and longevity it'll enjoy.
Care and Treatment Procedures for Your Leather Wallet
Another part of learning how to maintain a leather wallet includes remembering not to overdo any cleaning, moisturizing or other care procedure that can deface the leather on your wallet. And part of this is knowing the correct products to use.
When you are selecting leather treatment products, go for neutral or natural colors as they won't compromise your wallet's authentic hues. Give your wallet room to breathe, otherwise, you'll be risking rot and mildew setting into the leather.
The Damp Cloth: The oldest and most reliable methods of leather wallet cleaning also results in proper moisturizing and conditioning. Use a damp cloth, without any soap or cleaning chemicals to improve the overall cleanliness and quality of your billfold. If, like me, you use your wallet frequently, use these methods conveniently every weekend to rid your pouch of dust and dirt with high satisfactory rewards.
Cream Conditioners: these do an excellent moisturizing job for the leather material of your wallet, eliminating drying and the formation of cracks. Conditioners also act as reliable moisture protection but must be sparingly applied professionally at least twice a year.
Leather Polish: You can achieve an excellent aesthetic shine on your leather wallet with polish, a procedure that also maximizes its lifespan. Use polish after cleaning and applying a cream conditioner to keep the leather supple and moisturized. The frequency of this astute leather care will be up to your requirements for a shiny wallet, or according to its maker's recommendations.
Conclusion
As your leather wallet ages, so does its natural beauty. However, with leather, this aging add to its elegance. Once you've learned how to maintain a leather wallet using the excellent cleaning and care tips we've discussed, the aging process will be slowed down regardless of the abuse your wallet undergoes. Prolonging the lifespan of your wallet is also determined by the proficiency and care you take when safely using it according to the maker's instructions.