Wheelchair accessibility is a serious matter for those who are differently abled. From people who have survived accidents to those born differently to our elderly loved ones, wheelchair access needs to become far more commonplace than it currently is. Which may leave you wondering how to make your home wheelchair accessible.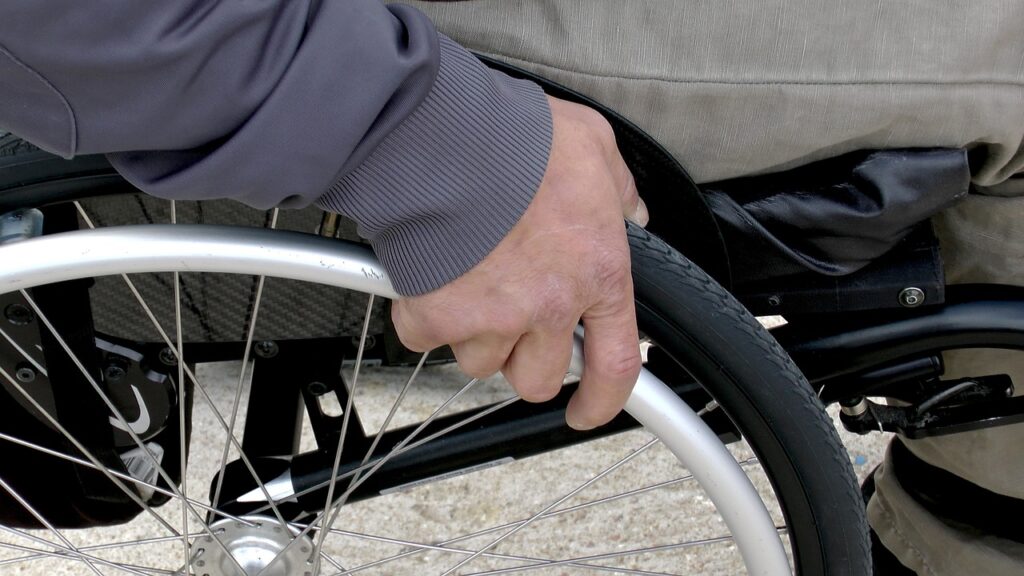 Many big companies and retailers have made steps toward ensuring accessibility for ALL their customers, employees, or clients. If you or a loved one has recently found themselves in need of a wheelchair for daily use, making your home more accessible is a must.
Apart from the obvious, like wheelchair ramps and stair lifts, several key areas must be addressed when making your home more wheelchair friendly. Below are five ways to make your home wheelchair accessible, and some are surprisingly affordable too!
Widen Doorways
When looking to make your home wheelchair accessible, one of the first considerations should be making all doorways wider. Wheelchairs need wider doorways – mostly to fit through comfortably but also to prevent hand injuries from squeezing through a space that is too tight.
Most doorways need to get widened to at least 32 inches, but 36 to 38 inches is perfect for the most comfortable maneuvering.
Adjust Kitchen Space and All Commonly Used Surfaces
If you are getting your home ready for a wheely good (sorry not sorry) friend or elderly relative, the best way to know what they'll need is to step into their life for a day. One of the most frustrating experiences for wheelchair users is encountering countertops, tables, and other spaces, especially in the kitchen, that are too tall for them to use comfortably.
When trying to make your home wheelchair accessible, try to keep all commonly used surfaces in your home low enough for equal access. Aim for counter heights of around 30 to 32 inches, as that is the sweet spot for many people who use wheelchairs.
Install Handrails
Handrails aren't just great for those with poor balance or low mobility, wheelchair users can use them when they need help getting in and out of their chairs. Measuring for handrail installation is easier than you think, and won't take much time at all.
When looking to make your home more wheelchair accessible, make it that much safer by installing these in common-use areas like the kitchen, bathroom, garage, and passage.
Add On Shower Accessories
This doesn't mean rubber ducks or loofahs; these shower accessories need to be taken a lot more seriously. While it isn't advisable to have a wheelchair-friendly shower, you can put up a fixed or foldable bench for your loved one to use.
Foldable benches are great if you don't have that much room to work with, they tuck away neatly into a wall mount when they're not in use. Shower benches, as with all other safety features, need to be installed with ample wall reinforcements to ensure they are safe enough to use.
Improve Visibility
One of the most overlooked home modifications when looking to make your home wheelchair accessible is lighting. Take a good long look at your property's lighting from a lower, seated stance.
Areas to focus on include outdoor lighting, under-counter strip lighting, and lamps. In addition to checking the glare or shading issues, remember to check that the light switches in your home are all made accessible for your guest or loved one.