Does your office need an overhaul? From employee productivity to your company's image, here are some of the most intriguing reasons to refurbish your office.
The office is the hub of every business, where employees spend most of their day and make important decisions. Maintaining a comfortable, functional, and visually appealing workspace is crucial to ensure maximum productivity and employee satisfaction.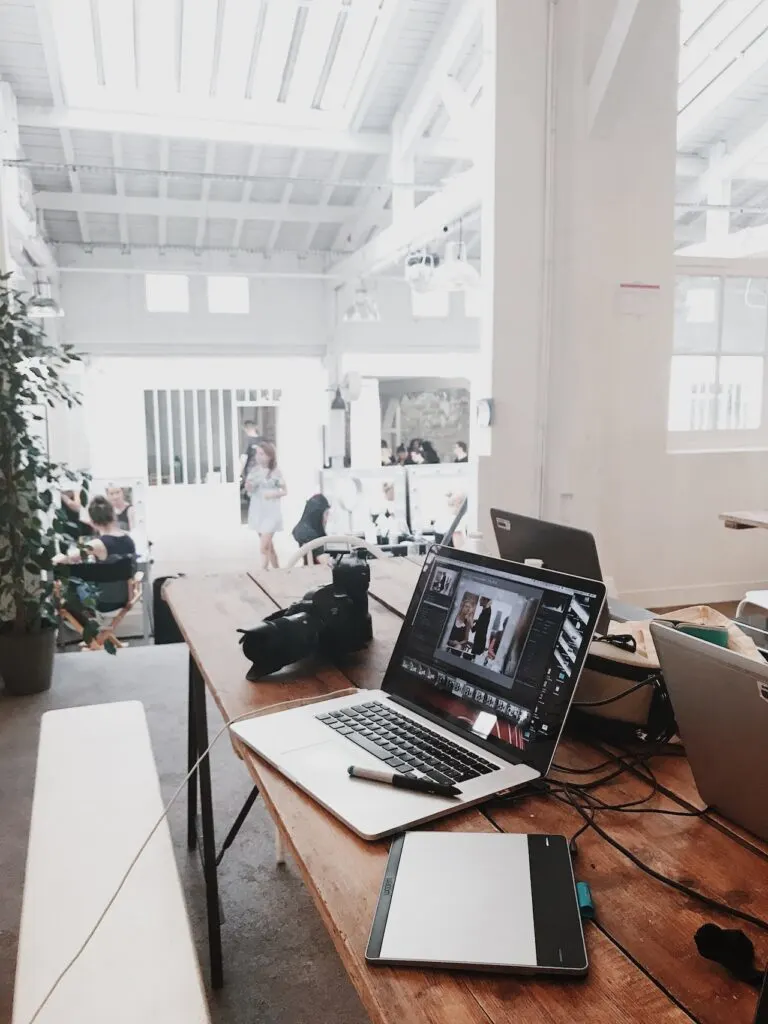 However, over time, the wear and tear of daily use can take a toll on the office environment, resulting in an outdated and uninviting space. Refurbishing your office can have a significant impact on your business, not only improving the aesthetic appeal but also enhancing functionality and morale.
This article will explore the key reasons to refurbish your office and how it can benefit your business.
Improves productivity
One of the biggest reasons to refurbish your office is that it can improve productivity. Employees will likely feel unmotivated, tired, or even sad if your office looks old and boring. This hampers their productivity.
Refurbishing your office can make your employees feel happier and more excited to come to work, which motivates them to work better and make more money for your business.
Maximizes space
Remodeling your office can also make better use of the space you have. When you consider refurbishing your office space, you must plan how to utilize the available space wisely. Doing this will improve overall team interaction and communication. Furthermore, proper space planning will leave you with more space to accommodate new employees in the future.
Maximizes functionality
Another of the top reasons to refurbish your office is that it can also significantly improve the room's functionality, making it more efficient and practical for day-to-day use. For example, you can install new cabinets, drawers, and shelving units to provide more storage space and increase organization. In addition, this can make it easier for employees to access the tools and resources they need to perform their duties effectively.
Profile Interiors specializes in providing both office and commercial refurbishment services, ensuring that regardless of your workplace, they deliver the fresh new look you desire. So, if you look forward to giving your office a new look, you know whom to contact!
It Is Cost-effective
If you want to update your office's look and feel, opting for a refurbishment is an affordable option. If the location and office space is well suited to your business needs, shifting the office to a new place isn't a good deal. Simply refurbish your old office by upgrading features like lighting, heating, and ventilation systems, improving energy efficiency, reducing maintenance costs, and ultimately saving money on utility bills.
Improves company image
The fact that it can improve your company's image is another of the biggest reasons to refurbish your office. Your office creates an impactful impression in the minds of your existing and potential clients. It reflects your mindset and your approach toward business. A well-planned office layout certainly goes a long way in instilling a sense of positivity and a warm office environment, thus allowing your employees to work satisfactorily. This, in turn, increases their productivity.
If your office space looks old and uninviting, it creates a negative impression of your business. On the other hand, a refurbished office with a fresh coat of paint or new furniture can greatly improve the overall look and feel of the space, projecting a positive and professional image of your company.
Declutter the space
Last on our list of reasons to refurbish your office is the fact that refurbishing your office provides an excellent opportunity to declutter your space and eliminate any unnecessary items that are taking up valuable space. Unused stationery, old office furniture, and outdated IT equipment can accumulate over time, making the office look cluttered and disorganized.
By decluttering your office, you can create a more spacious and welcoming environment for both employees and visitors. It can help to reduce distractions and improve focus, ultimately increasing productivity.
Decluttering also allows you to prioritize the most important items and create a more functional and efficient workspace. With a clearer and more organized space, employees can work more comfortably and be more creative, which can positively impact the overall success of the business.
Final Thoughts on Reasons to Refurbish Your Office
When it comes to reasons to refurbish your office, there are plenty! Office refurbishment can effectively transform your workplace's look, feel, and functionality. It can promote employee productivity, create a positive company image, and ultimately save you money in the long run.
Just remember, when considering a refurbishment project, it's essential to prioritize your needs and budget and work with a reputable company like Profile Interiors, which has the expertise and experience to deliver your desired outcome.
Whether you're looking for a simple refresh or a more extensive overhaul, an office refurbishment can make your workspace more inviting, appealing, and functional.