When we think of autumn decor, many lovely things come to mind, from pumpkin spice to colorful leaves. When this lovely season sets in, it's time to gear up for the upcoming festivities like Thanksgiving and Halloween! And you just can't miss revamping your home for this cozy weather with these simple, yet beautiful autumn decor ideas!
Many people are intimidated by the idea of decorating their homes for Fall. While you could always hire a professional for this, the average interior designing cost can be anything from 100-300 AUD an hour. If you're more of the DIY type, keep reading to find some quick and affordable ideas to make your home look festive for Fall.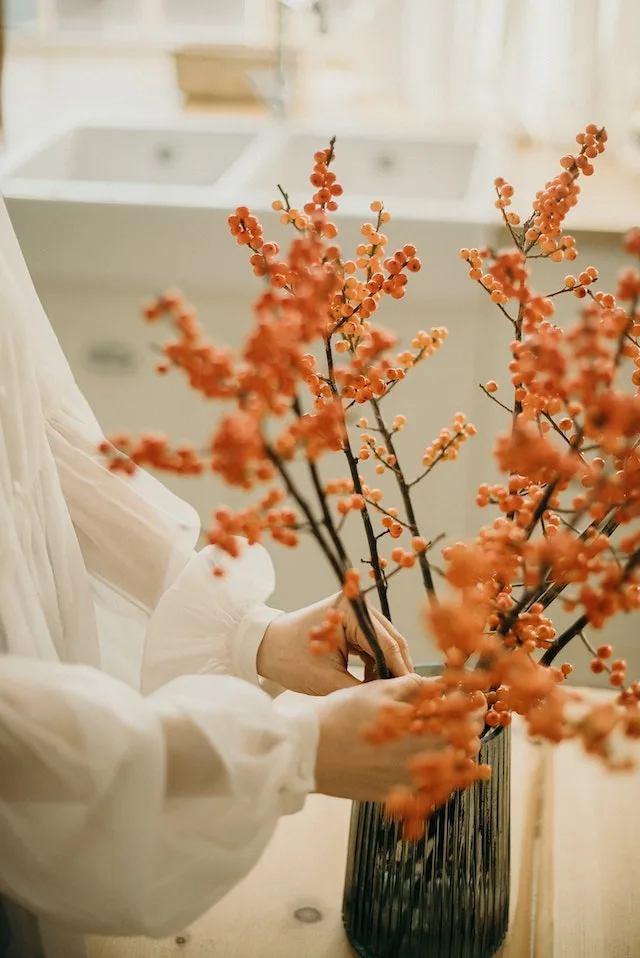 1. Use Dried Flower Wreaths and Arrangements
One of the simplest Autumn decor ideas makes use of dried flowers. Using gorgeous shades of reds, oranges, golds, and browns, you can quickly and easily make wreaths or decorative arrangements in a vase.
Consider making small wreaths of dried flowers and leaves. You could even add a few branches and trinkets to make the wreaths look more homely.
You basically wrap floral wires around a wreath form, and then tie on or glue the leaves, stems, flowers, and more. Add the finishing decorative touch by adding a few trinkets or dried berries or fruits.
To make an arrangement, pick out a pretty vase or another vessel, and then find an assortment of dried flowers, leaves, and stems. Arrange them however you'd like. Faux flowers or fresh seasonal flowers would also work well.
2. Change Out Your Bedspread and Blankets
Changing your bedspread and blankets is another of our easy Autumn decor ideas that you will love! New bedspreads and sheets always feel fresh and add a touch of elegance.
And now that cooler nights are approaching, there is no better time to invest in a nice stack of warm and cozy blankets and covers. Picture yourself curled up under a soft and cozy blanket with your favorite book and a cup of hot chocolate on a chilly Fall evening.
Check out the best doona Australia made from ethical and sustainable materials. Don't hesitate to splurge a bit because this will be an investment that could last for years.
You can also opt for new cotton-based bedsheets and silk pillow covers. These will also make your bed look more inviting and ensure a great night's sleep.
3. Keep a Decorative Bowl of Seasonal Fruits and Veggies
When it comes to great Autumn decor ideas for your kitchen, there is no need to go overboard with any idea. Keep things simple by taking a large brown or copper-colored bowl and keeping some seasonal fruits and veggies in it.
If you harvest these items from your own garden, your job will be much easier. But buying them from a farmer's store or even a supermarket will do just fine.
Place the large bowl at the center of your dining table, then surround it with some small white plates and glasses. This natural decorative idea sets the mood and makes you want to whip up some delicious delicacies!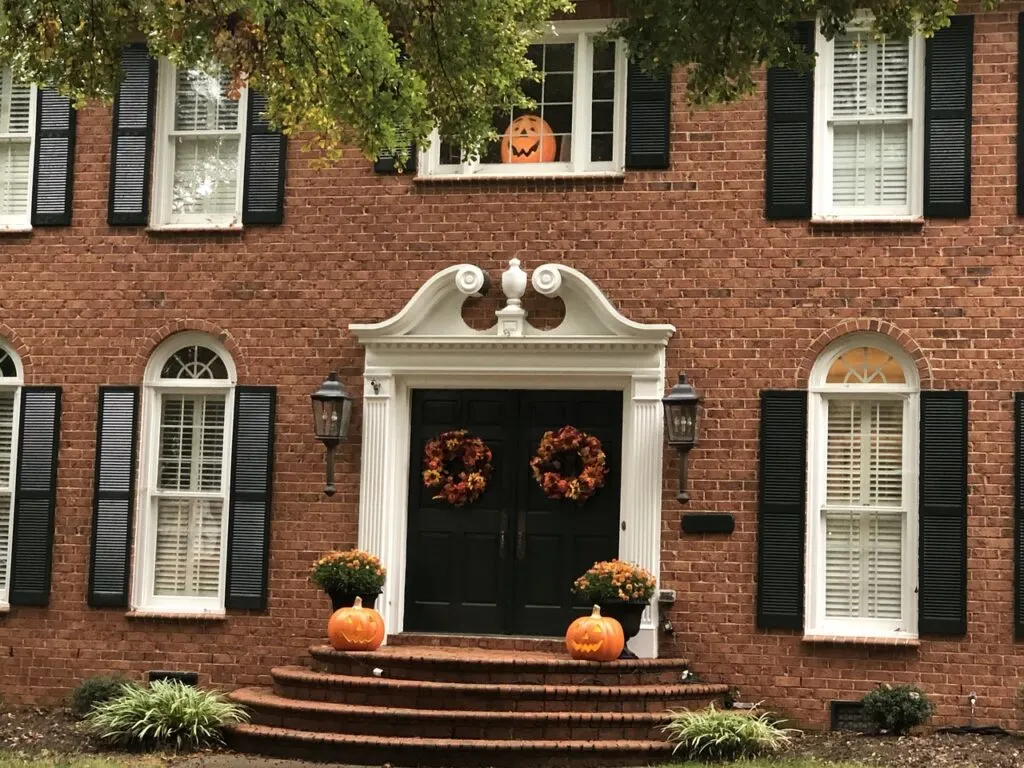 4. Decorate the Exterior of Your Home
Just as it's important to make your house's interior look beautiful for Fall, it's equally important to pay attention to the exterior, especially your porch or patio.
Consider putting up some temporary umbrellas in warm-toned colors like maroon, dark orange, or mustard. If you have outdoor furniture, add some weather-proof cushions in autumn hues. Hang a dried wreath on your door.
Placing a planter full of fall flowers, one on each side of your porch steps or door is another of these easy autumn decor ideas. Or make a stack of a few pumpkins or gourds. It doesn't have to be anything extravagant.
Don't neglect the backyard, either. Especially if you wish to entertain guests in your backyard. Easily add some fall touches with chair cushions and outdoor table decor.
Plus, since it gets dark earlier during Fall, ensure that your backyard outside has ample light. For this, you can set up lamps or even artificial fire torches. Place a table in the middle and either decorate the sides with small faux autumn leaves or fill a vase with some thin stems that still have colorful leaves attached and place it in the middle of your table.
5. Make a Gallery Wall
Next on our list of Autumn decor ideas is to make a gallery wall using fall leaves. To do this you will want to make sure that all the leaves are completely dried. If they aren't, bring them back home, and press them well until all the sap has been removed.
Once completely dry, put each leaf in a small rustic-style frame and hang each of these frames on a large wall. Your leaf gallery will look best if it's displayed in your living or dining space, but you can also put up a few frames in the master bedroom.
6. Style Your Coffee Bar
If you have a minibar in the house, now is the perfect time to decorate that space too. No matter whether it's a cocktail bar, coffee bar, or hot cocoa bar, there are plenty of ways to style it for autumn!
For example, if you have a minibar cocktail bar display any bottles containing warm-colored drinks, such as rum or whiskey. Or you can display several small-sized liquor bottles on an earthy-toned tray on your minibar table.
A coffee or hot chocolate bar is an ideal place to display fall-themed or colored mugs on mug display racks. You could also fill a pretty basket with coffee pods or cocoa packs, or fill a clear glass jar with coffee grounds or homemade hot chocolate mix and then tie a small wooden scoop to the jar using twine.
Lastly, take a fake pumpkin or an emptied-out real one and place it in one corner of the bar area to work as an accent piece.
Final Thoughts on Styling Your Home for Autumn
These are some easy autumn decor ideas and tips to make your home gets an amazing makeover during Fall. Not only are these tricks pocket-friendly, but they'll also work well with all kinds of houses. Happy decorating!