Obtaining home protector insurance is one of the necessary steps you must take when you buy a new home. However, paying off this mortgage is a task in its own right and should be completed on time. What if an unthinkable incident happens that takes your life while the mortgage repayment is active?
For these unpredictable moments, it is best to ensure your mortgage with home protector insurance. It secures your home while paying off your mortgage in your absence.
What is Home Protector Insurance?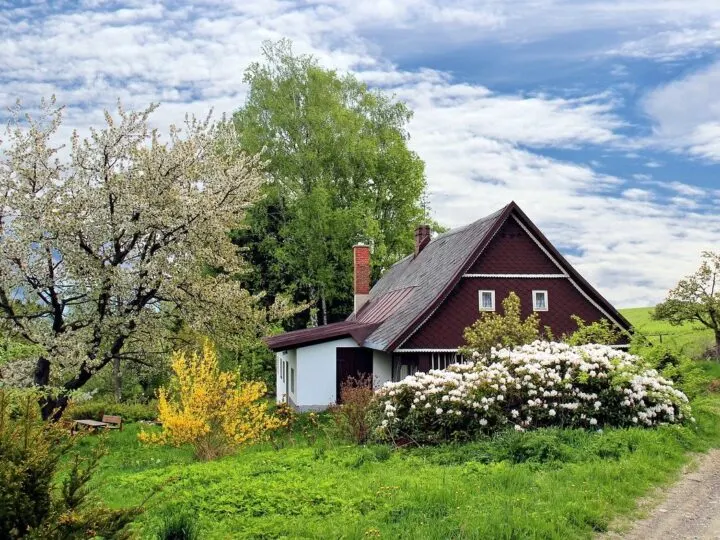 Home protector or mortgage life insurance is what protects your mortgage. If for any reason you pass away due to health reasons or an accident, the home protector insurance can help pay the remainder of your mortgage after your death.
It is a special type of insurance policy that ensures that your family does not end up paying the lion's share of the expenses after your passing.
What Are the Benefits of Home Protector Insurance?
Mortgage Insurance can be helpful should you not qualify for life insurance. It can help pay off your loan to the bank after your passing, without putting too much pressure on your family.
The insurance policy can keep your home safe after your death by paying off the remaining amounts in full. There is little and simple underwriting involved with home protector insurance.
Also, you do not need to go through the hassles of blood tests and medical exams to be deemed eligible for the insurance policy.
Health concerns are obviously a priority to qualify for regular policies regarding health. Edmontonians should note that this is not a traditional life insurance policy, and even if you have any major health problems, they will not stand in the way of you availing the home protector insurance.
One of the best things about the home protector policy is that it often comes with more coverage at affordable rates.
The Home Protector Policy Just Covers Your Mortgage
As mentioned above, a life insurance policy can cover your home's expenses, after-tax expenses, as well as your loan repayment amounts.
Now, if you choose to invest in home protector coverage instead, the only thing it can pay off is your loan amount and reduce it to zero. Be sure to remember this while deciding if home protector coverage is the right choice for you and your family.
The Coverage Might Depreciate Over Time
While paying the mortgage off using the home protector policy, your family might notice that the coverage amount depreciates over time.
Not to forget, making any additional mortgage payment can lead to losing coverage. In a way, dwindling payouts can lead to a double negative situation.
There Is An Age Limit
If you are above a specific age limit, the home protector policy might not be available to you.
For example, If you are 60 or below, you might receive a 15-year mortgage policy limit. On the other hand, if you are younger–like 45 or below–some insurers might offer you a 30-year policy.
Is Home Protector Insurance Mandatory?
Since there are many speculations on insurance in general, you might wonder if the home protector policy is mandatory in Edmonton. The answer to your question is relatively straightforward — no, it's not required.
However, it is still a viable option if you find it difficult to continue paying off your mortgage, perhaps due to increased medical bills. It is advisable to opt for life insurance with a fixed return that does not depreciate over time.
Moreover, life insurance can come to your rescue in many other debted situations where a home protector policy cannot. Feel free to check out other options available to Canadians.
For example, if you become disabled and lose your earning capabilities, you can opt for mortgage disability insurance to cover your mortgage repayments.
You can also go for job loss or critical illness insurance if you lose your job due to unforeseen incidents like an illness. This will help pay off your mortgage on your home.
These types of coverage pair well with term life insurance, which your loved ones can use to pay off mortgages, along with related debts and expenses after your death. You can make anyone your beneficiary, and they shall receive the coverage amount after your passing.
Edmontonians can also opt for permanent life insurance, which covers an individual for the span of their life (as long as the required premiums are sufficiently covered). This will help your chosen beneficiary cover the remaining expenses. Note that there are no age restrictions here, and you can take advantage of this as long as you keep paying the premiums.
Are You Confusing Mortgage Insurance with CMHC?
CMHC or Canada Mortgage and Housing Corporation is mandatory coverage if your deposit is below 20%. Also known as mortgage default insurance, the CMHC policy protects your lender and not your home.
People often confuse this policy with mortgage insurance given their similar terminologies. Therefore, it is best if you do some research before opting for mortgages or their protection.
How Much Does Home Protector Insurance Cost?
The cost of home protector insurance can vary according to your age. For example, if you are in your mid-40s, the premium rate asked by your insurer would be a monthly payment of over $250.
Most of the time, the premium payments fall under a range. You might need to pay anywhere between 10 cents and $1.65 per $1000 of the mortgage. Some insurance companies usually offer to add the mortgage premium amount to the mortgage payment to ease your structure.
Endnote
As you now know, home protector policies are not mandatory in Edmonton. You are free to opt for other insurance to help pay off your loan after your demise during the repayment period. All in all, knowing about mortgages, home insurance, and premiums can always come in handy.
To learn more about home protector insurance, be sure to reach out to your home insurance provider at your earliest convenience.