It's not easy finding cool gifts for tween-age boys, but don't worry, I've got you covered! From night-time exploring with LED Bike Lights to honing his hitting skills with a portable pitching machine, here are some of the best gifts for 11 year old boys.
This is a sponsored post. Regardless, all opinions are my own. This post may also contain affiliate links.
It's hard to believe that the holiday season is upon us – and you know what that means: it's time to start shopping! Get a jump start on your gift list with these fun finds that your tween-age boy is sure to love.
Finding cool gifts for 11 year old boys isn't always easy, especially if you're looking for gift ideas that encourage a bit more physical activity than video games and computers.
Plus, most 11 year olds are caught in that tricky spot where they're not quite a teen, yet they're no longer a little kid. They still want to be surprised when it comes to gifts, but they no longer want the typical toys they used to get.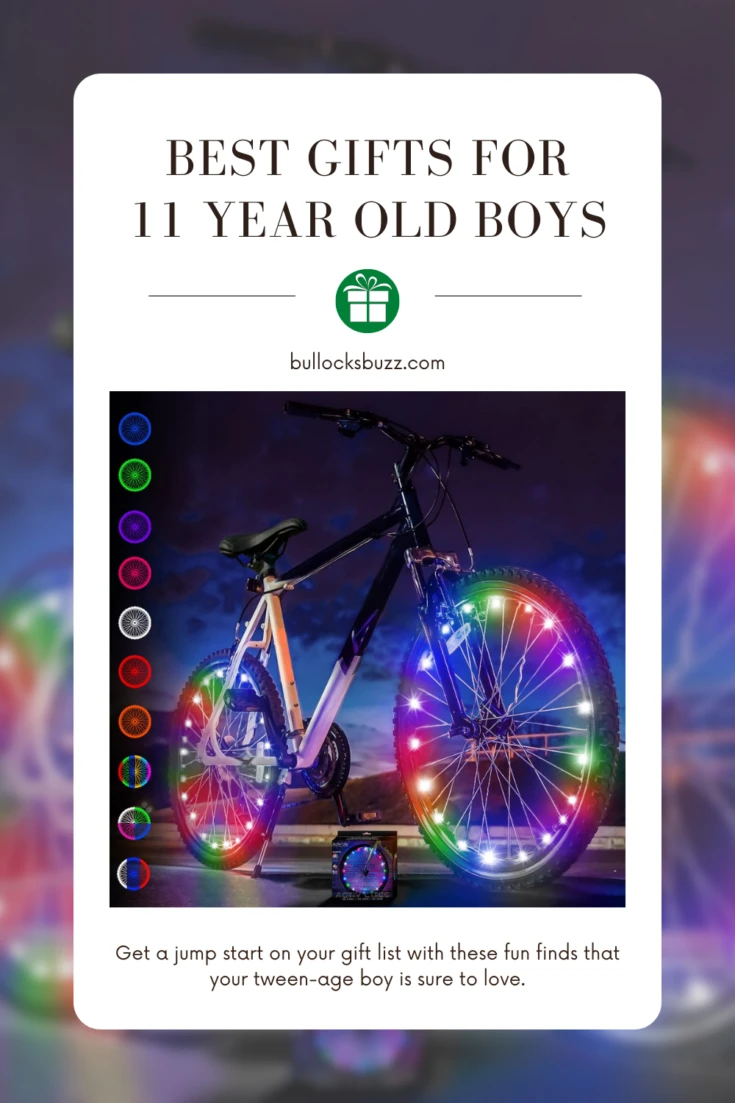 Whether you're looking for stocking stuffers or full-on gifts for your tween, you've come to the right place! Today I'm sharing some of the best gifts for 11 year old boys. Gifts that will spark both holiday joy and physical activity.
RIMABLE Complete 22 Inches Skateboard
The RIMABLE Complete 22 Inches Skateboard is the ideal gift for a new rider. This 22-inch-long super-sturdy plastic skateboard features a 6-inch-wide deck, 3-inch thick, high-quality aluminum trucks, and super smooth PU wheels with high-speed bearings. It comes fully assembled so your tween can get started immediately. Choose from many fun colors, including the newest trend, galaxy.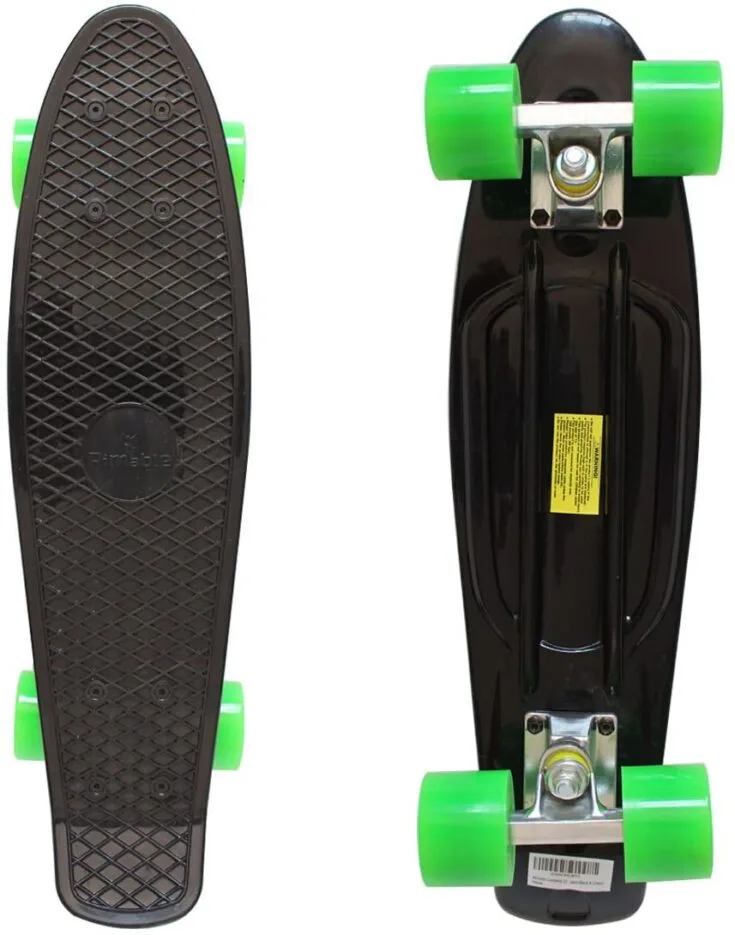 Activ Life 2-Tire Pack LED Bike Wheel Lights
The perfect gift or stocking stuffer, these Activ Life 2-Tire Pack of LED Bike Wheel Lights are the number 1 best-selling lights and are the same ones you've seen on NBC, ABC, CBS, and FOX. These LED bike wheel lights will have him riding in style while giving you peace of mind knowing they provide increased visibility.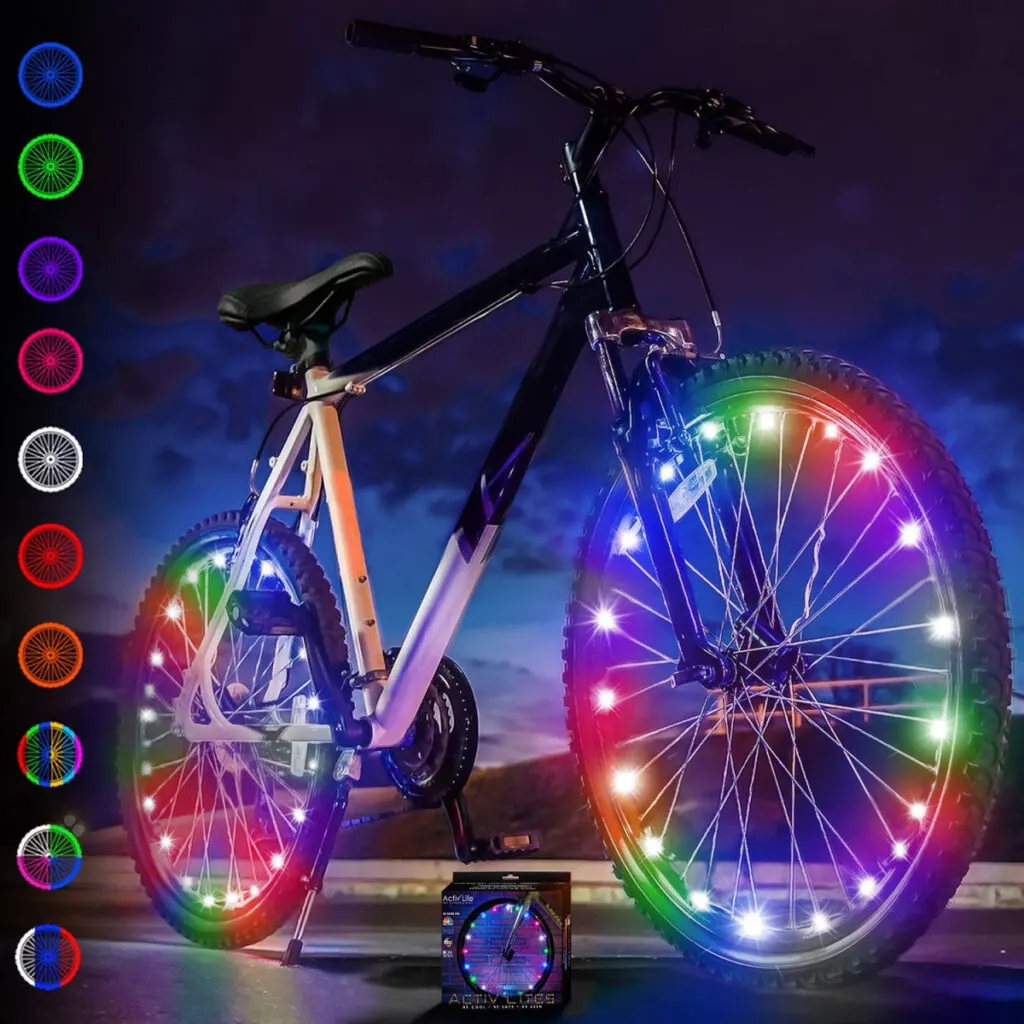 These super cool battery-operated lights are waterproof, durable, and will light up his bicycle spokes, rims, and tires for years to come. Plus, they can be switched from constantly on to flashing. They come in a variety of colors, and are also available in 1-Tire Pack.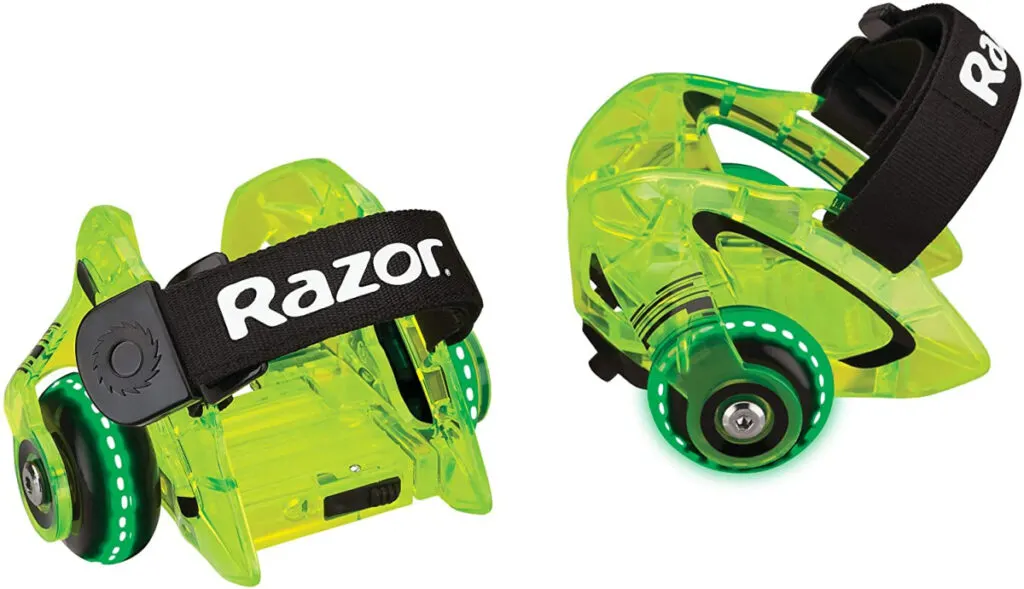 Razor Jetts DLX Heel Wheels
He will love these heel wheels! Simply strap these Razor Jetts DLX Heel Wheels to his sneakers, and your Tween will be ready to hit the street in no time at all. These strap-on skates have a "quick click" strap and loop system that makes it fast and simple to get rolling. Bright-colored, light-up LED wheels add a flash of fun to the ride, and they come with replaceable spark pads ensuring he is always ready to light it up.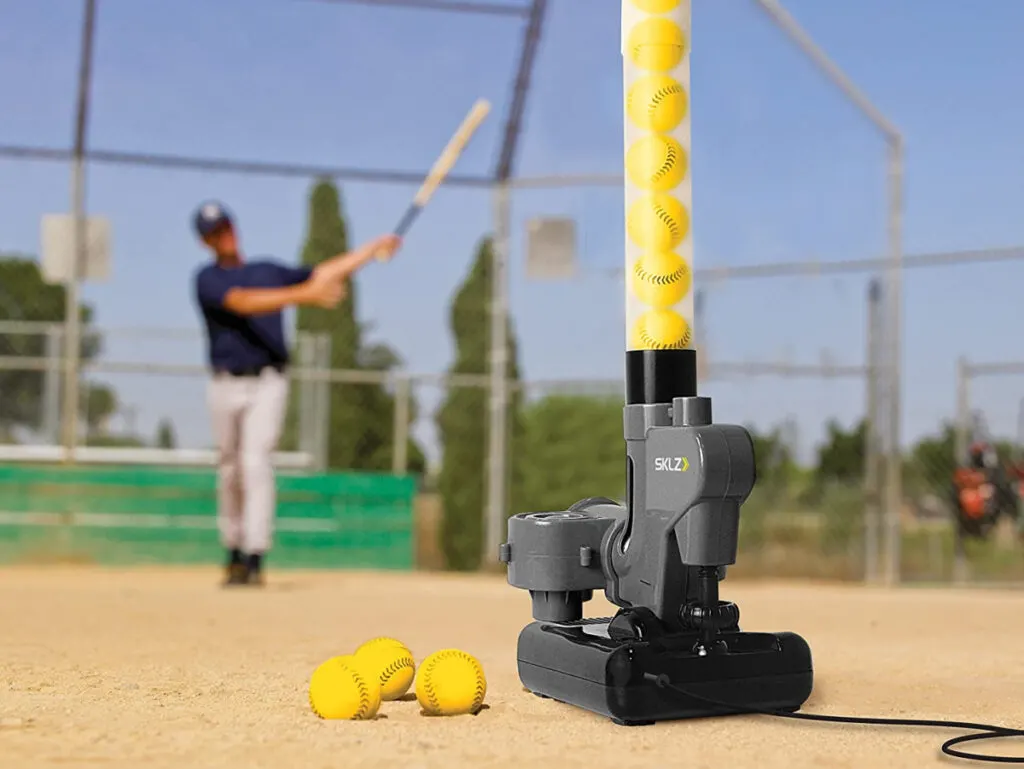 SKLZ Lightning Bolt Baseball Pitching Machine
Your tween can practice on his own wherever he is with the SKLZ Lightening Bolt Baseball Pitching Machine. This lightweight, portable pitching machine automatically pitches soft practice balls at 30mph. It can hold up to 26 balls at a time and comes with adjustable pitch heights, a 5-second delay, and 12 soft micro bolt balls. Powered by either an AC adapter or 6 C batteries (batteries not included), the SKLZ Lightning Bolt is a great way for your tween to build confidence and skill while having fun.
Activ Life Kid's Flying Rings
If your 11 year old likes playing frisbee, then he is going to love these Activ Life Flying Rings! As seen on ABC, NBC, CBS, AND FOX, Activ Flyers are "The World's Easiest Flyers to Throw & Catch"! The ring's unique design flies straight and can be caught in the smallest of hands, on your wrist, or even your foot! At just 33g, they are 80% lighter than standard flying discs, which means safe, comfortable catches. They even float in water, making them great pool, beach, and lake toys.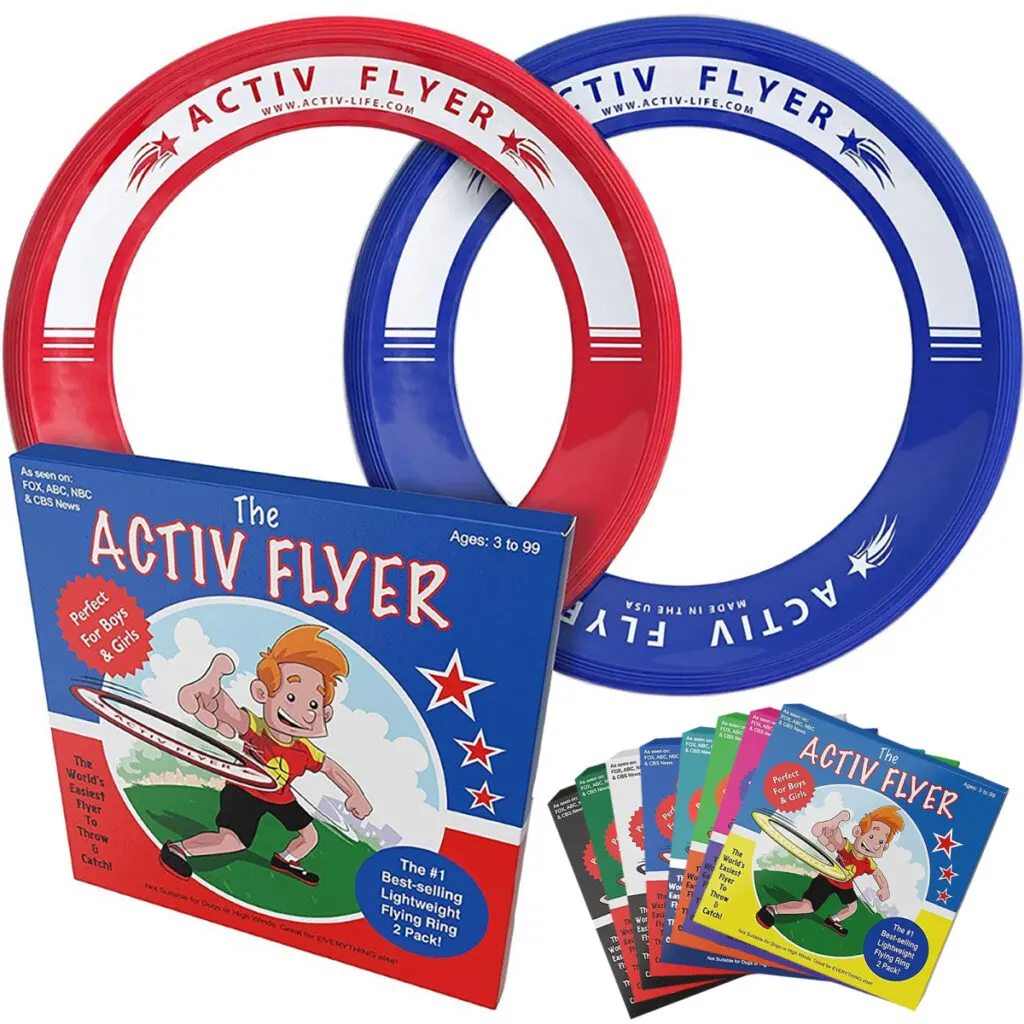 Ideal for players of all ages and skill levels, this two pack comes with one red and one blue Flying Ring.
Razor Power Core E90 Electric Scooter
When it comes to gifts for 11 year old boys, the Razor Power Core E90 Electric Scooter is a gift your tween will love! This scooter delivers smooth acceleration to up to 10 mph with the push of the throttle and provides an awesome 80 minutes of non-stop ride time thanks to its rechargeable 12V sealed lead-acid battery. It's lightweight, all-steel frame and fork and flat-free, airless rear tire provide a solid ride, while its rear-wheel-drive delivers better balance control and traction for a safer, more stable ride. Other features include a hand-operated front brake and retractable kickstand.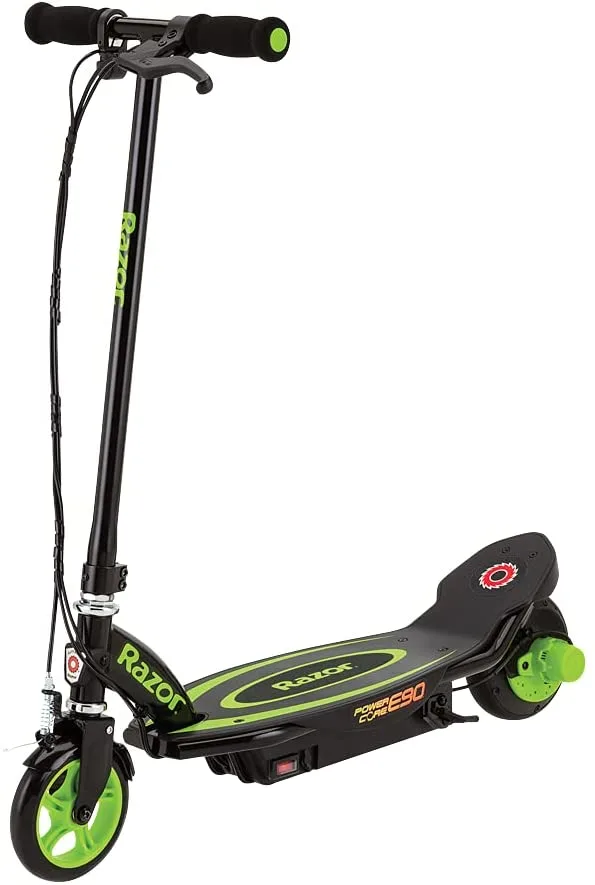 Ultimate Skip Ball
Another great gift for 11 year old boys is the Activ Life Ultimate Skip Ball. Perfect for a day of fun at the lake, pool, or beach, the Ultimate Skip Ball Pack provides hours of fun for the whole family. These waterproof balls not only float, but they also literally skip right across the surface of the water! Plus, they are built to last with the toughest stitching designed to make this water toy three times more durable than other similar toys.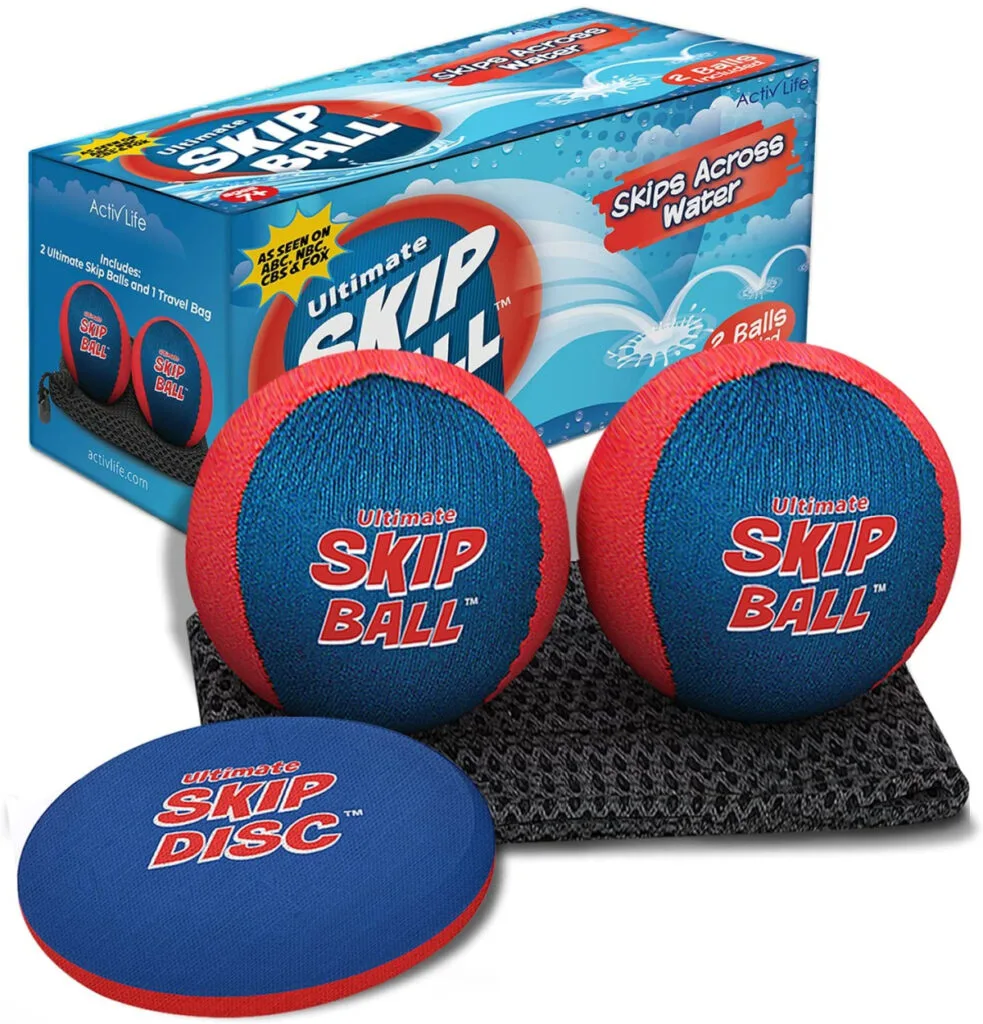 The Activ Life Ultimate Skip Ball comes with two balls and a bonus Ultimate Skip Disc! Spend hours playing catch, dodgeball, volleyball, "skip ball," and more.