Spending the holidays with loved ones is a time-honored tradition for many Americans. But with coronavirus cases on the rise nationwide, medical experts are urging residents to stay home this year, saying that it simply is not safe to travel this holiday season.
Despite the fact that 80% of those who become infected with COVID-19 recover without special treatment, traveling across the country to see friends and family comes with a number of inherent risks.
So is it safe to travel this holiday season? Or should you resign yourself to staying put until conditions become more favorable?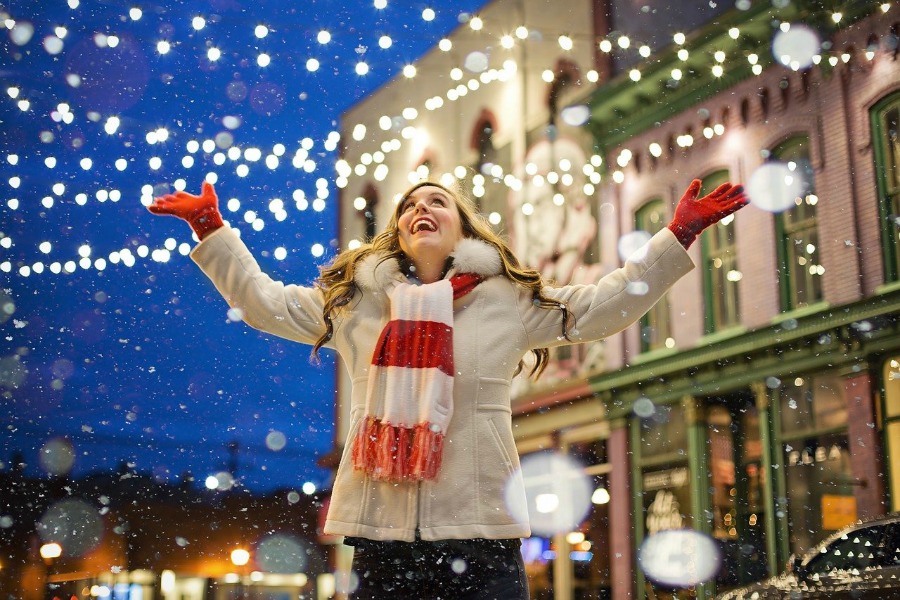 The Experts Say No
Infectious disease specialists and officials from the CDC stress the fact that staying home is truly the best way to reduce your risk of infection and to stop the spread of COVID-19 this holiday season. It's especially important for people in high-risk groups, such as older people or those with pre-existing conditions. Even kids in private schools where the population is small — typically under 300 students — can be at risk if they're around their peers during the school week. So while it may disappoint those you love, it's best to cancel any plans that involve indoor gatherings with people outside your immediate household this year.
Keep in mind that there could be some upsides to this. Although air travel has certainly died down over the last year, the time leading up to Thanksgiving produced some of the busiest days that U.S. airports have seen since March.
Look at it this way, by staying home this year, you'll get to avoid the crowds and take a break from the stress that often comes with traveling (even during ideal conditions).
More Risks Than Covid
If you planned to drive to your destination, remember that this isn't always the safest option, either. While you may reduce your potential exposure to others by taking a road trip, around 21% of all motor vehicle crashes had weather as a contributing factor. As temperatures start to drop, snow and ice start to become more common in many parts of the country. By staying home this year, you'll avoid getting stuck on the roads during a major blizzard.
What's more, you'll probably end up saving money — a fact that might appeal to families hit hard by the pandemic. The cost of air travel, car fuel, and lodgings can add up quickly, after all. Although the average daily rate for hotels (which was $120.01 in 2015) has gone down significantly during this time, you might be glad to cut down on spending wherever you can right now. If you're one of the 14% of homeowners planning improvements to their kitchens, you might be looking for an excuse to save your pennies, anyway.
If You Do Decide to Travel This Holiday Season
Of course, some people will insist on visiting their loved ones for the holidays. If you do decide to travel this holiday season, be sure to take proper precautions. Keep gatherings small, for starters. Even if you're technically under the limit allowed by mandate or law in your area, consider cutting the guest list even further (and, ideally, limit gatherings to people who are from the same general area).
Continue to wear masks and stay at least six feet apart from those who don't live with you, as well. If your gathering has to be indoors, make certain that your hosts are able to provide enough space. Be sure to practice frequent hand-washing, too. You should definitely rethink traveling to areas that have been designated as hot spots.
Even if a location is relatively low in cases right now, know that this can change quickly — especially when individuals from different parts of the country converge for celebrations.
It's also a good practice to self-isolate for at least 10 days to two weeks before traveling to ensure you don't come into contact with anyone before you leave. Additionally, if at all possible, you should also self-isolate upon your return and keep contact with others outside your family to a minimum while you're visiting.
While having a negative COVID test might give you some peace of mind, remember that it could very well represent a false sense of security. False negatives are incredibly common and, even if your test does come back as a valid negative, that's not to say you can't become infected after you've been tested.
There's also likely to be a holiday rush for COVID tests, just as there was prior to Thanksgiving, so you might run the risk of unknowingly becoming infected after you've been tested or failing to receive your results before you travel. Ultimately, you shouldn't rely on a test or on obvious symptoms to guide you in this decision.
The good news is that airlines and hotels have implemented a number of measures to keep passengers and guests safe. Most experts believe that it's home gatherings that are and will continue to be the biggest culprits of viral spread. However, there's always going to be some level of risk when you travel — whether you drive your own car or get on a plane.
It may not be the news you're hoping to hear, but the safest option is to stay home and celebrate virtually with those you can't see in person this year. And if you do decide to travel, listen to the experts and take every possible precaution.