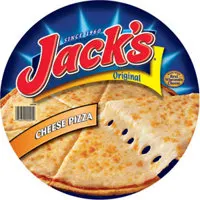 Summertime and grilling go hand in hand, as does grilling and hamburgers, hot dogs and steaks, but who would have thought of grilling pizza? Jack's Pizza, that's who! This summer Jack's Pizza is inviting pizza lovers across the country to enjoy their favorite flavor of Jack's Pizza on the family gas grill. And to further celebrate the summer grilling season, Jack's is offering you the chance to win an amazing backyard makeover that includes 1 set of patio furniture, indoor/outdoor speakers, a Jack's Pizza grilling kit and $1000 to complete your back yard makeover by buying a new grill! \
Jack's Pizza Summer Grilling Sweepstakes ends July 29th so be sure to hurry and enter by visiting the Jack's Frozen Pizza Facebook page. But don't leave yet because after I share my first ever experience with eating pizza cooked on the grill, I will tell how you can win some free Jack's Pizza product coupons right here!
Thanks to the free product coupons Jack's Pizza sent, we were able to experience the deliciously crispy taste of their pizza cooked right on the grill! As soon as the coupons arrived, we ran to our local Wal-Mart to grab the pizzas. We decided to get a plain cheese, a pepperoni and a supreme. The supreme and cheese we saved for the next time, but that night we grilled the pepperoni and it was quite good!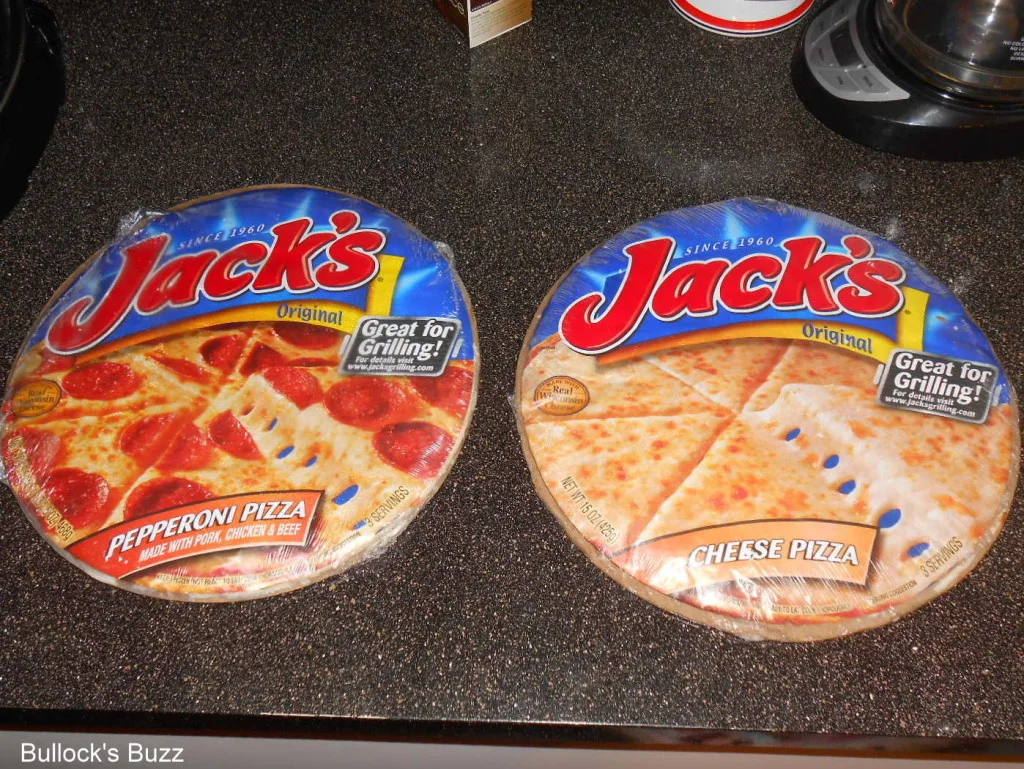 I have to be honest and say that when we do decide to eat frozen pizzas we usually go for one particular brand, and had never thought of trying Jack's despite, or maybe because of, how incredibly affordable they are. So I was not too sure what to expect as far as taste and quality. Once we opened the pizza I was surprised to see that it actually had a lot of pepperoni and cheese despite the lower price!
Grilling it was quite simple and did not take long at all.
Directions:
Set the burners on low and close the lid until the grill is preheated to 400°. Remove the pizza from its wrapper, take it off the cardboard insert and place the pizza directly on the grill in the middle of the grate. Cook for 12 to 15 minutes,being sure to rotate the pizza a half turn after 7-9 minutes. About 6 or 7 minutes later your pizza will be ready! The cheese should be melted and bubbling in the center, and the crust should be a golden brown.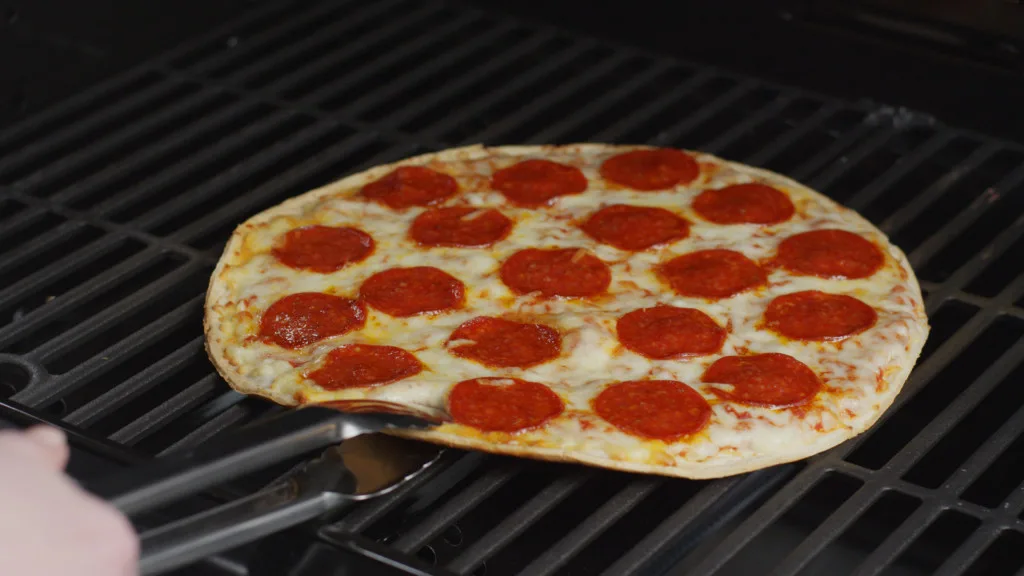 We were very impressed with how good the pizza turned out. I love crispy crust, and grilling this pizza made the crust perfect! The sauce was seasoned nicely, the pepperoni had just a hint of spice and the cheese gooey and delicious. In summary, Jack's Pizza is very good, especially grilled! They are very affordable and have lots of topping for the price. I would definitely recommend their pizzas.
Jack's Pizza is available in a variety of flavors including Pepperoni, Sausage, Pepperoni & Sausage, Cheeseburger, Supreme, Pepperoni and Mushroom, plain Cheese and many more. They can be found at your local grocery, mass merchandiser and even some drug stores. Put a twist on your summer grilling and try something new with Jack's Pizza!