I have been compensated in the form of a Best Buy Gift Card and/or received the product/service at a reduced price or for free, regardless all opinions are my own. Best Buy Mobile Specialty Stores.

How many old cell phones do you have just sitting in a drawer, never being used? If you are anything like me, you probably have quite a few, and just don't know what to with them.
Throwing them away seems like such a waste of money, and none of your friends or family needs them so they just sit there taking up space. Well guess what I found out?
The Best Buy Mobile Specialty store has a cell phone trade-in program where you can bring in your old phone and, if it is in working condition, you could get up to a $200 Best Buy gift card to use towards whatever you want!
Use it for a brand new phone or maybe towards that computer you have had your eye on. I had once heard about a special they were doing a while back, but I had no idea they did this EVERYDAY!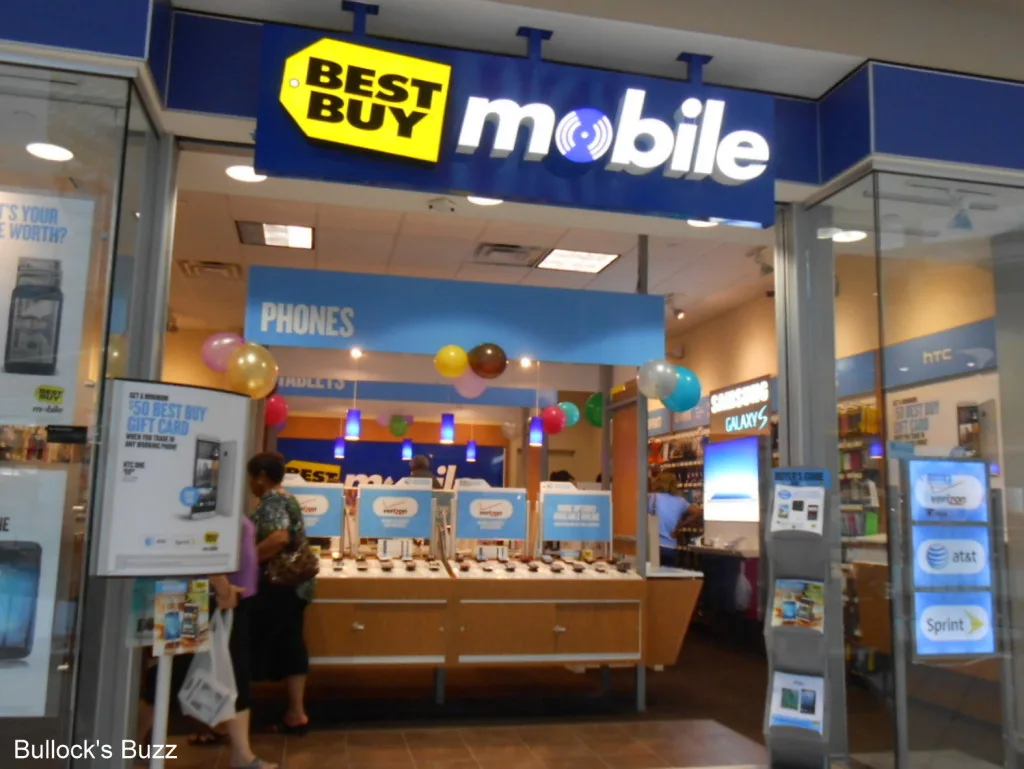 Now, this is not done at your regular Best Buy store, instead you need to find a Best Buy Mobile Specialty store near you. These stores are smaller than the Best Buy stores and are usually found in malls or shopping centers and focus on mobile devices such as phones and tablets and their accessories.
You can find all the latest smartphones and tablets from AT&T, Verizon, Sprint and other top brands, as well as choose from a huge selection of stylish, functional accessories! Not sure if there is a store is in your area? Visit the Best Buy Mobile website at www.BestBuyMobile.com, and search for a location near you.
The Best Buy Mobile employees are all highly trained and are non-commissioned which means they are focused on finding the best phone for you, not the money they could make from a possible sale. They will help you compare phones and plans across carriers to see which fits your budget, and if you decide to switch carriers, they will do that for you right there before you leave.
And as part of their complimentary Walk Out Working™program, they will activate your new phone, set up your e-mail, apps and social networking, as well as transfer all of your contacts and data from your old phone to the new one – all for no extra charge!
The actual trade in process is incredibly simple and you can even check to make sure your phone is accepted and see its possible trade-in value with the online Quote Calculator, so there are no unexpected surprises once you get to the store.
Make sure to bring the charger with you so you can get the best price! Both my husband and I are due for an upgrade, so we both took our phones although my husband swears he loves his old flip phone and never wants to move up to a touch screen!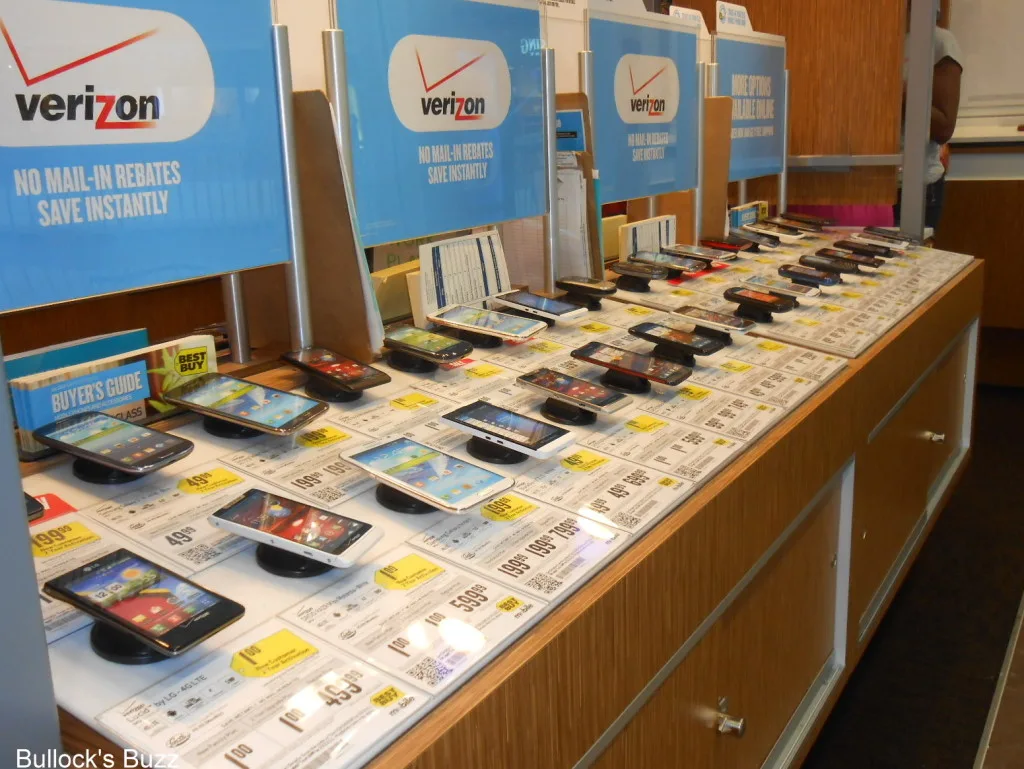 Once there we were immediately greeted by two smiling employees, one of which was completing a trade-in for a customer, the other of which came to assist me. First I handed her one of my real old phones, and she checked to see that it could turn on under its own power, then proceeded to look up the value.
With this phone, when I had looked it up nothing showed in the space for estimates, so I was not surprised to learn that it no longer held value, but she did offer to dispose of it for me anyway! Out of curiosity I asked what would become of it, and she told me that the majority of them go to be refurbished for Battered Women and Children or Military 911- perfect! I would much rather my old phones go to a good cause rather than being thrown away.
I next handed over my newer Windows Phone, and was given a quote. I then asked her to show me some of the newer phones and compare them with the one I currently have. We walked around the store and she showed me a couple of really nice phones, and then we came to the S4! She was very helpful in explaining the benefits of this phone compared to mine, and I really liked it, but after much debate (and learning an even newer version was in the plans), I decided to stick with my phone for now!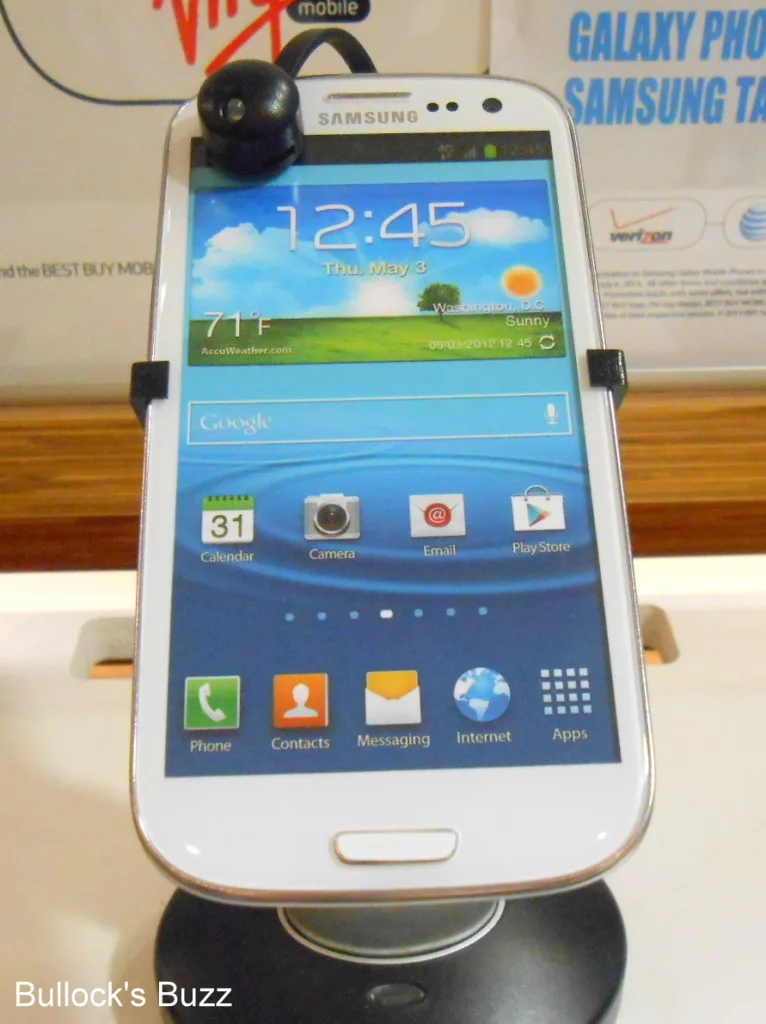 With no luck getting my husband to give up his old, tired phone, the lady was kind enough to still walk me through the program and everything they offer so I would be able to tell you about it. Had I chosen to trade in my phone, the amount I would have received would depend on the condition of the phone. If the phone does not work or had a cracked screen or missing components, no credit will be given.
Of course, the better the condition the more money you will get, and if you have the charger with you, you will get an even better price. Once the condition was verified, and other information collected from the phone such as checking for water damage and gathering security information, they will quote you an amount. That amount would then be put onto a Best Buy gift card which you can use towards a new phone or whatever you choose.
If you do choose to apply it towards a new phone, then once you pick it out, you just pay the difference (if there is any!). They will then help you with any change of service you may prefer (they do work with both pre-paid and post-paid plans) and will transfer all data and contacts over from your old phone to the new one. This is done using a machine and depending on the amount of data on your phone, could take a while, but that is much better than trying to figure it out yourself!
Before you leave the store, they will have your new phone up and working, any new service activated and any questions you have answered, and any help needed given. All for no extra charge! They even offer a Geek Squad Protection Plan for your new phone, so you don't have to worry if something happens to it like the screen cracking if you accidentally drop it!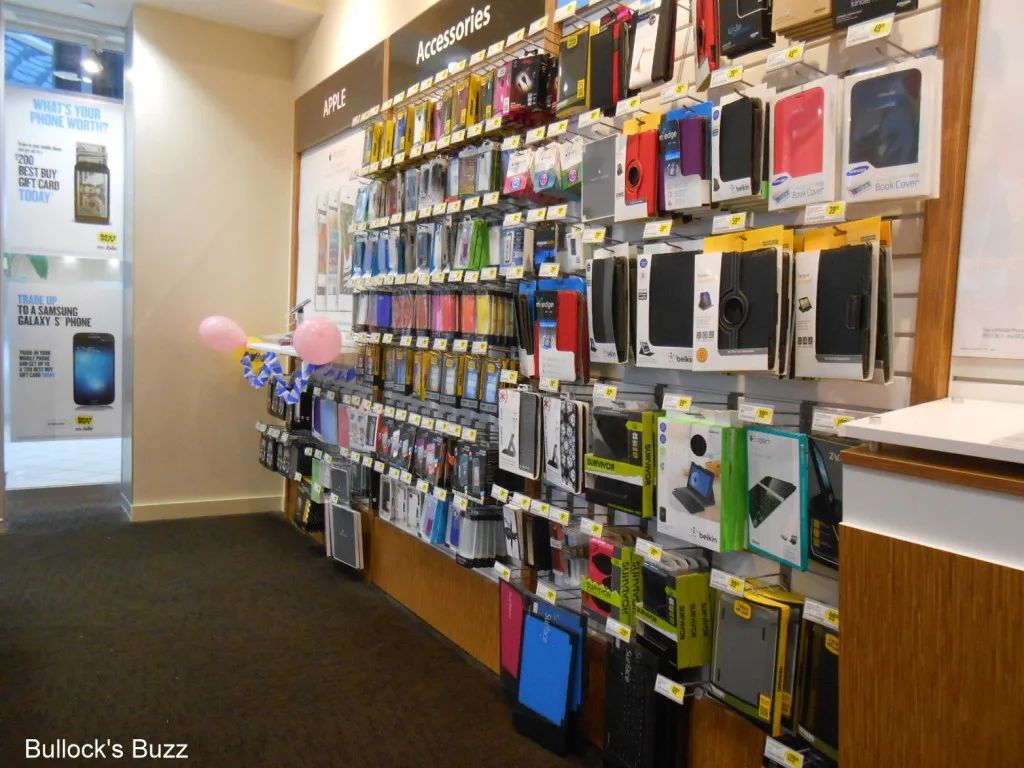 Overall, I was very impressed with the entire program. The process seems quick and painless, and really all you have to do is make some decisions, sign some papers and go. Not only can you get money for your old, unused phone, but you can get an amazing deal on a new phone, up to $200 if it is a newer phone in great condition!
There is a huge selection of all the latest, top-of-the line phones and tablets, and any accessory you could want, or need is available right there, as well. Everything you could possibly need to have done when getting a new phone can and will be taken care of in the store before you leave, and the employees are actually interested in helping you, instead of how you can help them financially.
Although I chose not to upgrade this time, I did catch my husband playing with and eyeing quite a few of the phones while we were in the store, so I am willing to bet we will be back!
Learn more and find a participating Best Buy Mobile specialty store by visiting https://bestbuymobile.com/promotion/tradein. Now that you know what you can do with all of those old phones sitting in your dresser drawer, will you take advantage of the Best Buy Mobility trade in program? What do you think about the program?