When one thinks of costumes, the first thing that usually comes to mind is Halloween, after all, what fun would Halloween be without a costume? Yet, there are plenty of other times having a costume comes in handy. As a former teacher, I know the importance of pretend play in a young child's development, and what better way to prepare for the real world than practicing through pretend or imaginative play? At Just Pretend Kids, there is a great selection of costumes for both Halloween and those times when your child just wants to pretend! And when they offered me the opportunity to review one of their precious costumes, I jumped at the chance!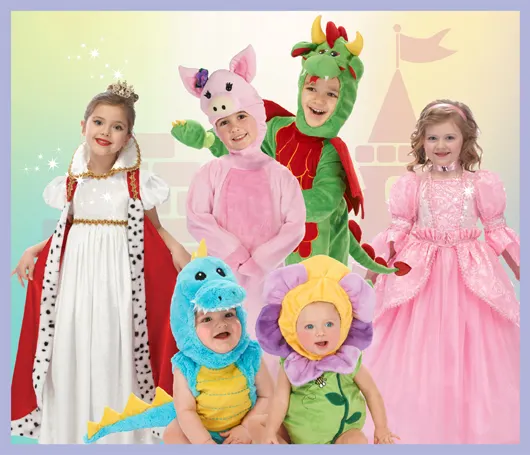 Those of you who read my post about Catenya's October segment on Talk of Alabama, Falloween Finds, may remember how she shared about Just Pretend Kids and the great selection of costumes they carry for young children, sizes infant up to a size 10. Each costume is created with comfort, quality and value in mind, and is made using only the finest materials. Costumes range from animals to pirates to princesses, and all are made with great attention to detail and the knowledge that imagination is a wonderful skill to develop in young children.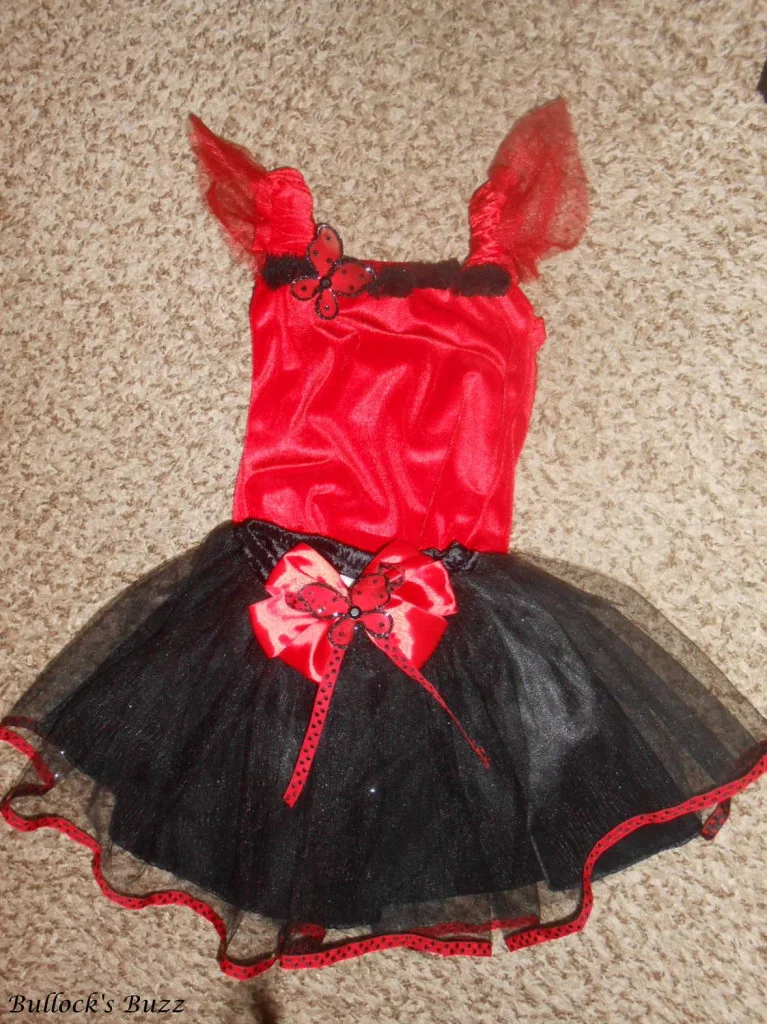 After much browsing, I finally decided on the Ladybug costume for my niece. Although it looked great in the picture, I couldn't believe my eyes when it arrived! Good quality is hardly the words to describe this beautiful costume! Each piece is soft, well made and created with a child's safety in mind in that there are no sharp points or dangerous materials. The colors are bright and vibrant, and all together the costume is amazing! Each piece is sold separately, and together it is every little ladybug's dream costume! With it's body suit and tulle tutu, it really reminds me of the ballerina costumes we'd wear in our dance recitals when I was a little girl.
The Ladybug Collection Body Suit is made from the softest material both inside and out, and has red sparkly tulle on the sleeves as well as a line of black tulle trim along the top. The elastic in the sleeves is softly covered so as not to be itchy or scratchy, and the sleeves fit just right so they're not too tight or so loose that they slip off the shoulders. A small ladybug made of wire, tulle and sequins sits on the right shoulder. The stitching is very well done with no loose threads, and there are no itchy or scratchy parts at all, not even around the leg holes.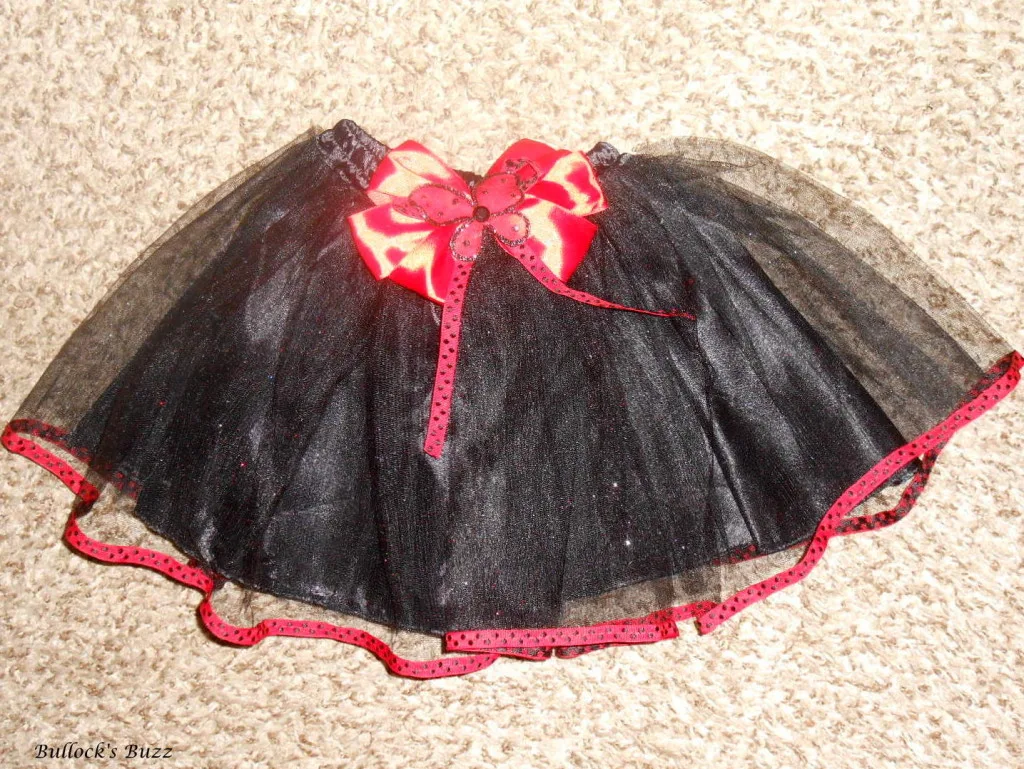 The Ladybug Collection Tutu is absolutely gorgeous! It is made of several layers of black tulle covering a solid black underskirt, and is trimmed with a red and black polka-dotted ribbon around the bottom hem. The layers of black tulle have a glittery sparkle that children love. On the front of the waistband is a large red satiny bow, and another ladybug like the one on the bodysuit. Dangling from behind the ladybug is more red and black polka-dotted ribbon. Like the body suit, the elastic in the waistband is thoroughly covered so it is not itchy or scratchy, and it fits perfectly and comfortably.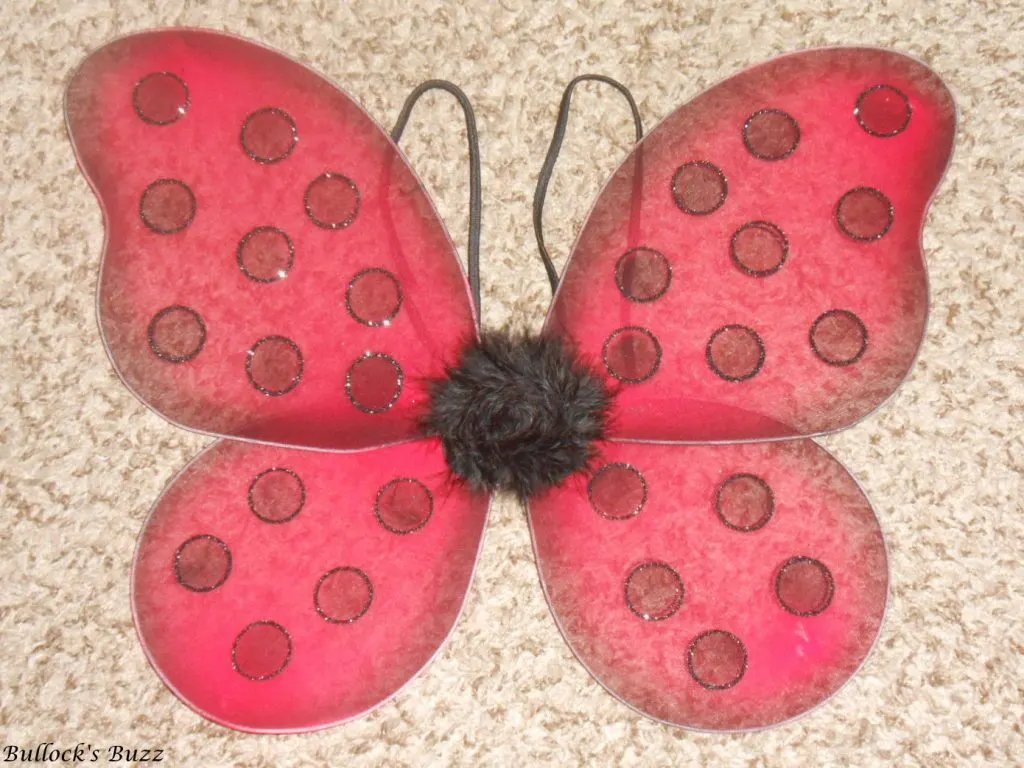 The accessories bring this costume together wonderfully! A perfectly proportioned pair of Ladybug Collection Wings are made so they slip on easily. Just pull the loops up the arms and onto the shoulders and the wings stay in place comfortably. If they are a tad loose, or you are afraid they may slip off, you can easily secure them more using a safety-pin. I found the wings stayed on my niece quite well, and she was running — or should I say flying — all over the place! The wings are made of loops of wire covered in a red, transparent material dotted with black spots outlined with glitter. Right in the middle where the wings meet is a circle of black, soft and fuzzy material. I really like that none of the wire is exposed anywhere, so there are no sharp points to worry about!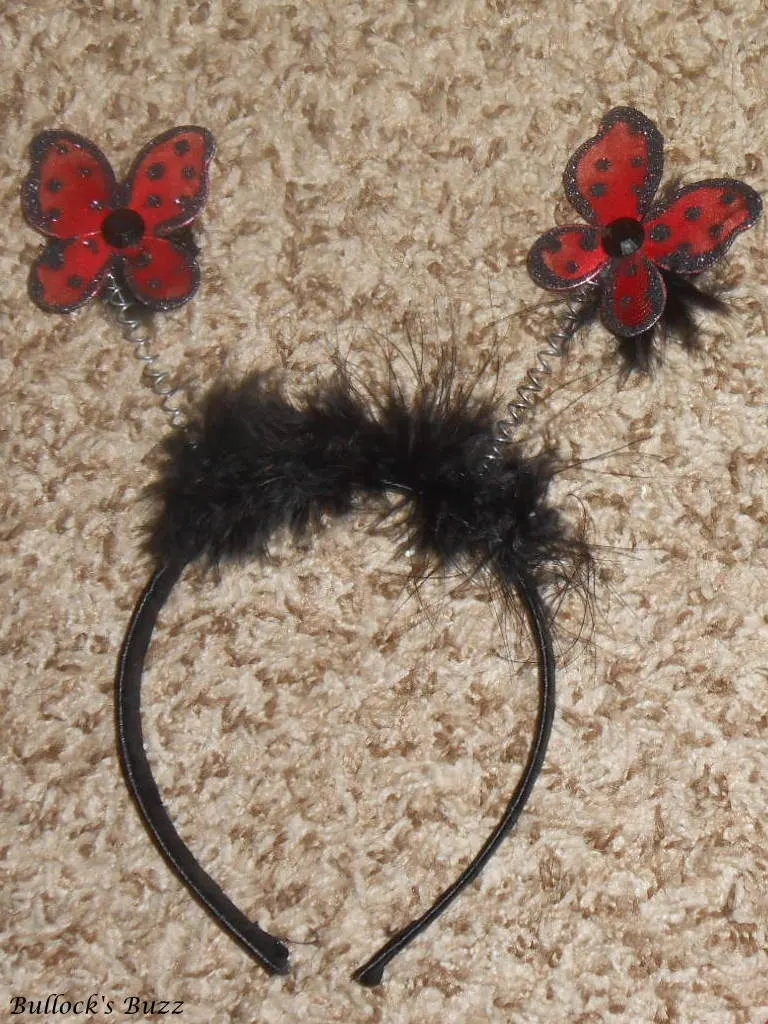 A cute little Ladybug Collection Boppy Headband is the crowning touch. The headband is covered with a silky soft black material and decorated with fuzzy faux fur. Sitting on top of the two coiled springs are two more ladybugs made of tulle, sequins and wire, exactly like the ones on the bodysuit and tutu. None of the plastic on the headband is exposed, so it sits softly and comfortably on your child's head. And attention to safety is even more apparent in that the springs have no sharp edges or points anywhere.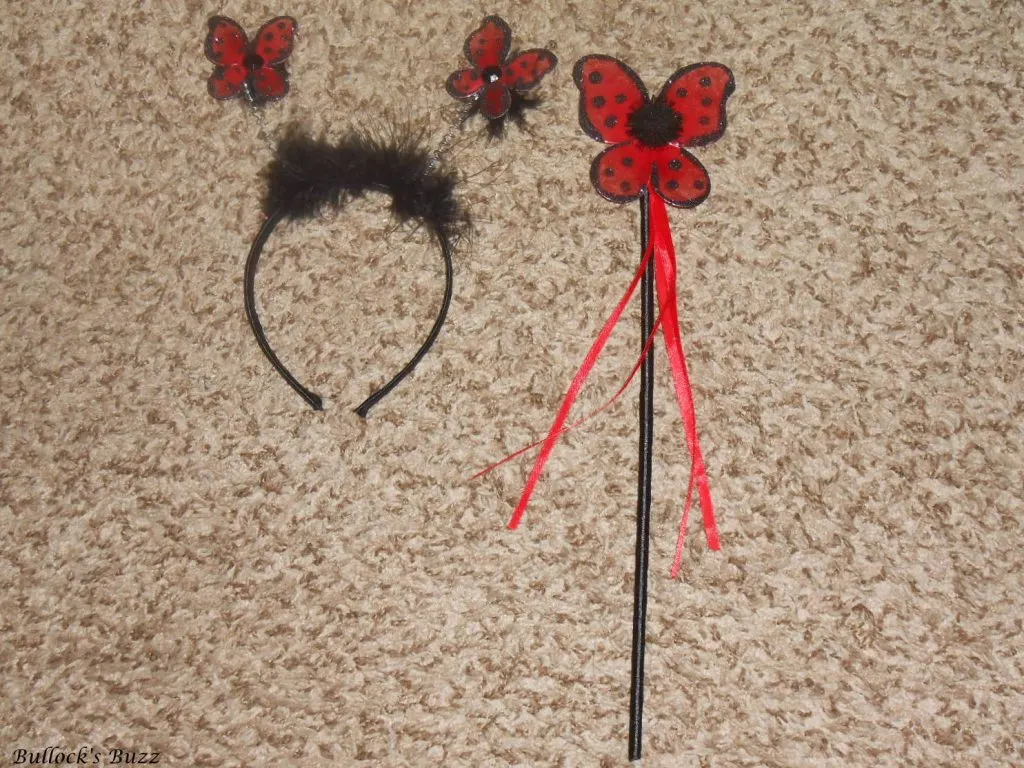 Last, but not least, is the magical Ladybug Collection Wand. The wand is about 12″ to 15″ in length and is topped with another matching ladybug like the ones on the headband, tutu and bodysuit. Dangling from the ladybug are several red, satiny ribbons.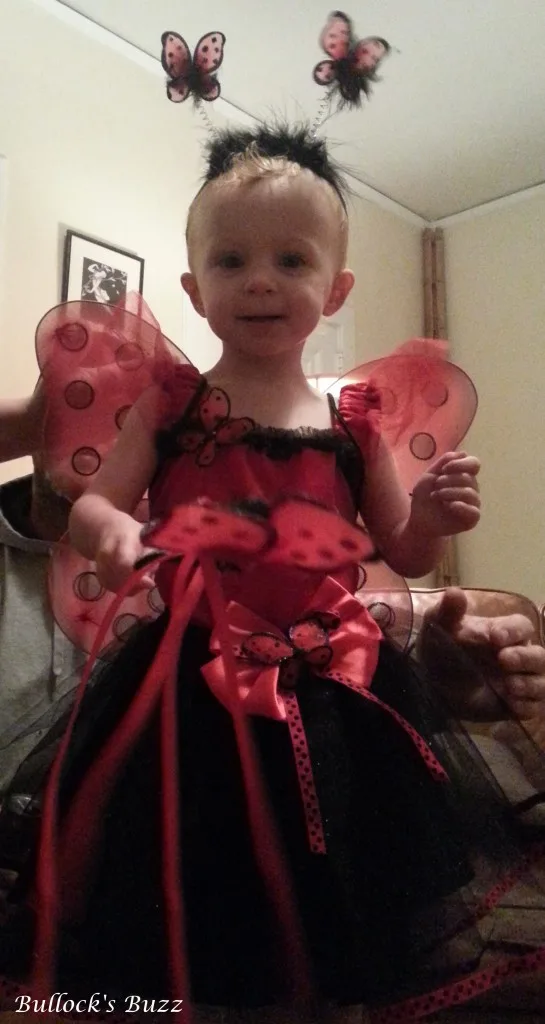 The entire costume is adorable, and I can honestly say it is one of the best made costumes I have seen in a long time! As for my niece, she loves it!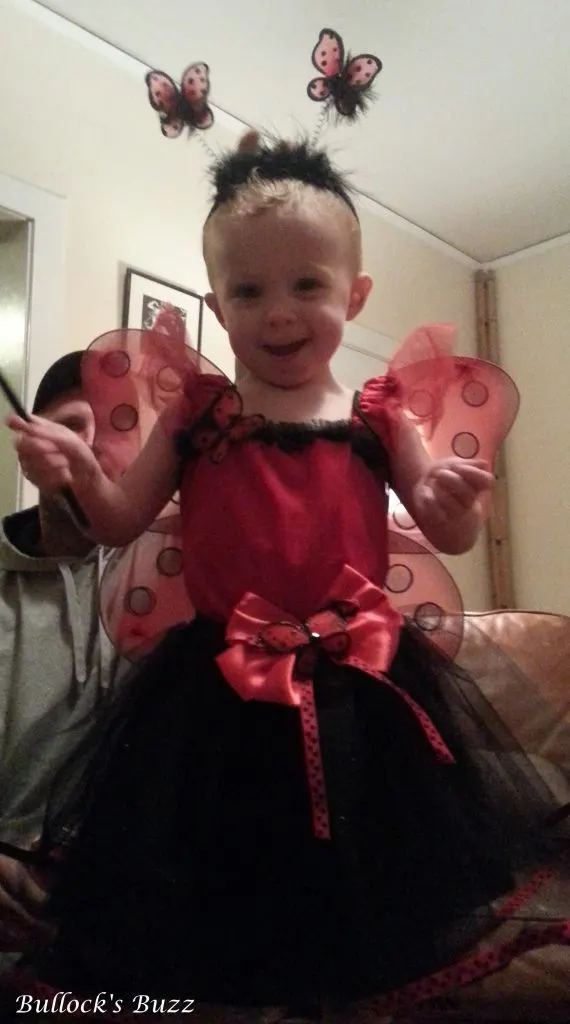 Just Pretend Kids carries a selection of costumes that are perfect for encouraging your child's imagination, whether for Halloween or dress up time! This Ladybug costume is just one of many, all of which you can find at https://justpretendkids.com/. Be sure to connect with Just Pretend Kids on both Facebook and Twitter to keep up with the latest additions, promotions, deals and more! And if you want to read more about Just Pretend Kids, check out the Falloween Finds post on Catenya.com.