Anyone who cooks regularly can tell you that having a good set of kitchen knives is one of the most important things when it comes to kitchen tools, if not the most important. After all, you can't get very far in kitchen work without a knife. If you cook at all, then chances are you already have a cutlery set in your home. But do you know exactly what each knife in that set is used for?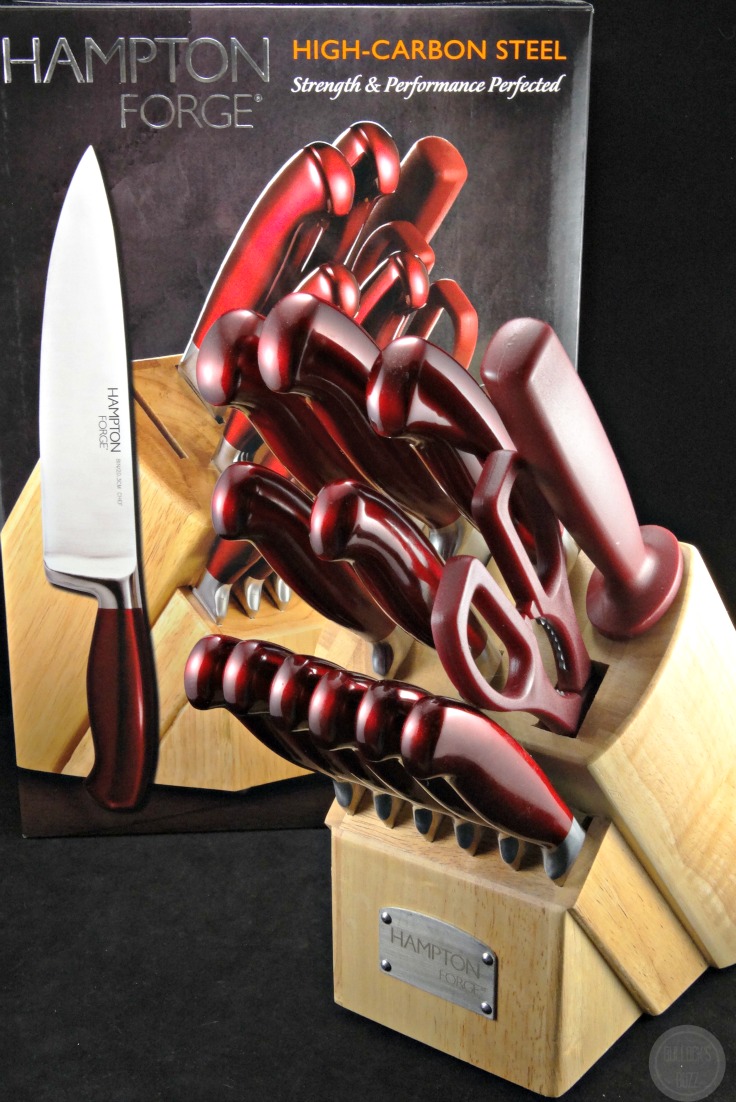 There are many types of kitchen knives, but what many people do not realize is that choosing the right knife for the job is an important step toward simplifying your cooking. For example, using the correct knife can give your food the correct texture, help you accomplish your tasks more efficiently, and make your job even easier.
On the other hand, using the wrong knife can cause unnecessary bruising and damage to the food product, not to mention make a big mess, Plus, it can increase your chances for injuries due to slipping, incorrect grip, or using unnecessary pressure.
The Most Common Kitchen Knives
So if you, like I once was, are not familiar with your knives, here's a quick guide to help you get to know some of the most common kitchen knives.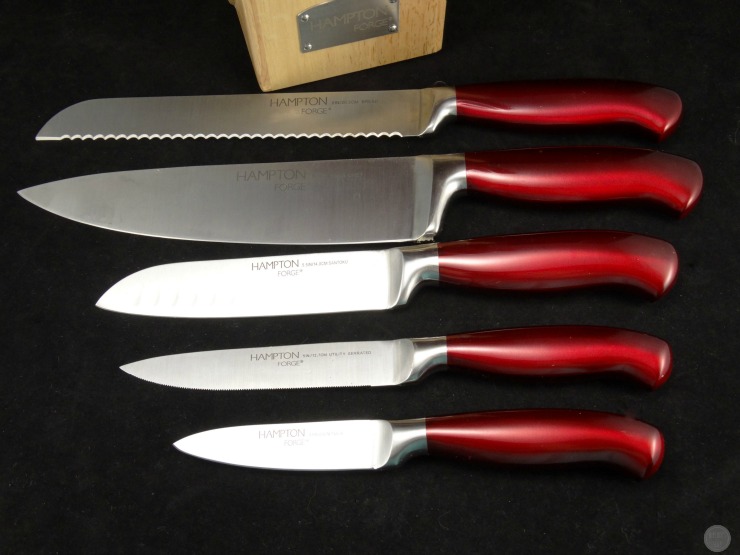 Paring Knives
A paring knife is a short knife with a blade between 2-4 inches. It's a great tool for any foods that require an attention to detail, and for all sorts of small tasks such as peeling garlic, trimming mushrooms, and slicing small fruits, vegetables and garnishes.
It should not be used for cutting very hard vegetables, such as carrots, celery root, or parsnips.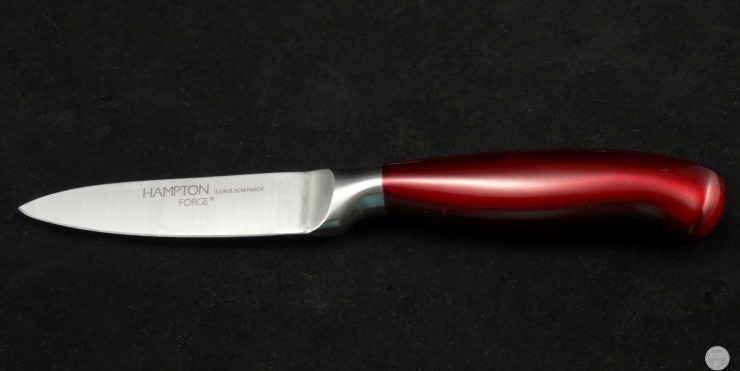 Utility Knives
A utility knife is a medium-sized, all-purpose knife with a 4-8 inch long blade that can be serrated or flat. These knives are ideal for common kitchen tasks that are too small for a chef's knife and too large for a paring knife.
Utility knives can be used for cutting cheese, slicing fish, and chopping fruit and vegetables such as cucumbers, larger apples, smaller squash, and other mid-sized items. Utility knives also work well for herbs, shallots, and larger pieces of garlic.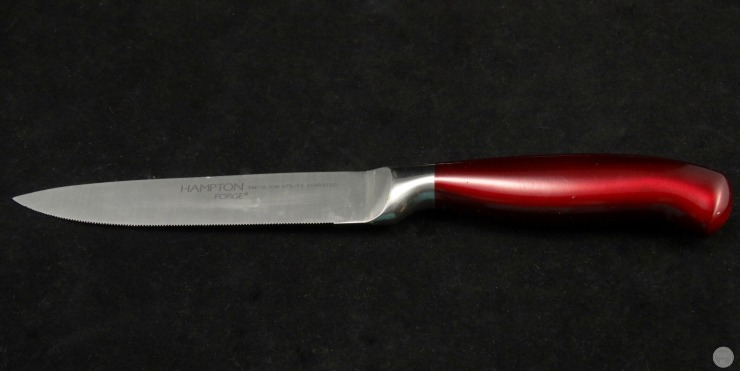 Chef Knives
The chef knife is the all-purpose knife of the kitchen with a long, 8-14 inch blade. This longer edge makes the chef knife more versatile and efficient.
Once you get used to a chef knife's size and weight, it can be used for all sorts of kitchen tasks including mincing, slicing and disjointing large cuts of meat, as well as making such classic cuts such as julienne, dice and fine chop.
It can also be used for fruits, vegetables, meats and fish, and even for chopping delicate herbs.
The chef knife should not be used for tasks such as butchering or carving poultry, or removing the skin of large vegetables such as butternut squash.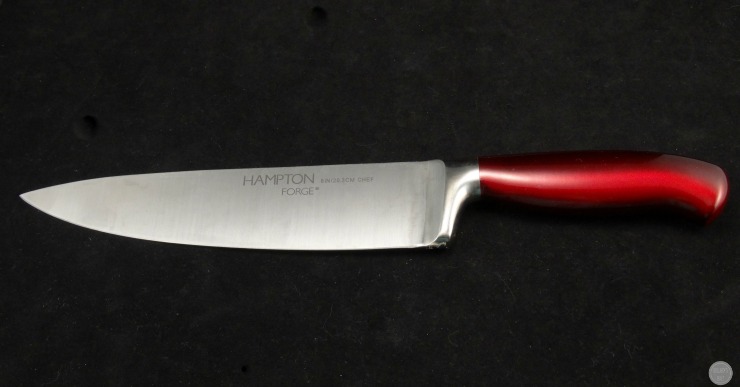 Serrated Knife found in Kitchen Knives Sets
Most often called a bread knife, the serrated slicer works great for foods that have a tender center, yet a firmer 'crust', as well as with foods that have a 'waxy' outside such as pineapples, watermelons, citrus, tomatoes, and peppers.
The serrated knife's wavy blade allows it to easily slice through the firm outer edge without crushing the softer interior. This knife is also an ideal choice for slicing delicate desserts such as flaky pastries or a meringue.
Serrated knives should not be used for chopping foods, only for slicing. They should also not be used for slicing smaller items such as berries, fresh herbs or garlic.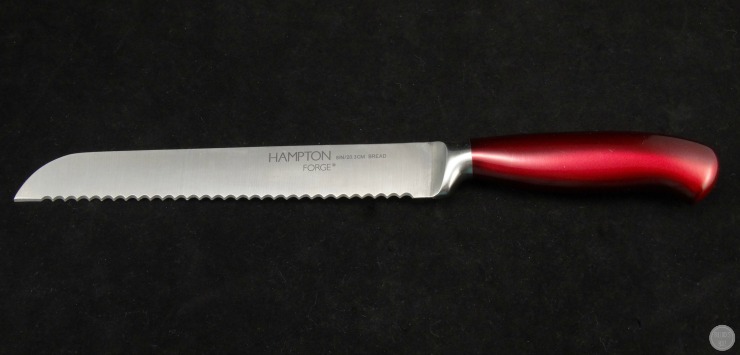 Santoku Knife Found in Most Kitchen Knives Sets
My personal favorite, the Santoku is a multi-purpose knife of Japanese design that's perfect for slicing, dicing and mincing vegetables. Many use it as an alternative to a chef's knife, especially those with smaller hands or who find a chef's knife heavy.
The Santoku knife works great for cutting through denser vegetable such as onions, and is also the perfect choice when wanting thin slices of meats such as fish or making sushi.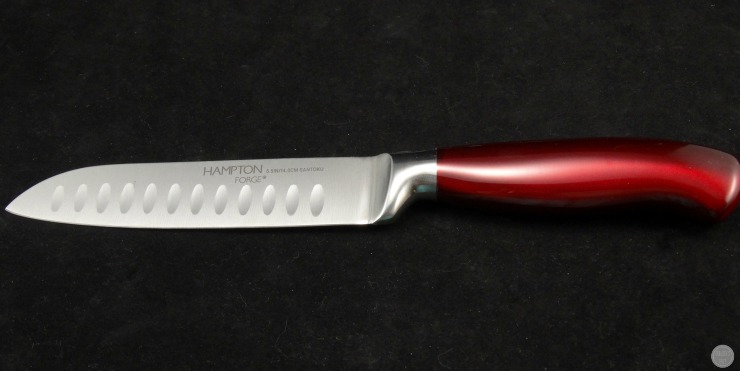 Steak Knives
The steak knife usually has a blade that is 4- 6 inches long and varies in thickness. Depending on the manufacturer, the blade can be serrated or flat. These knives are used for cutting main courses such as steak and chicken.
Kitchen Shears
Though not a knife, kitchen shears are always a great cutting tool to include in your set. These scissors are perfect for any basic clipping needs in the kitchen, and a high quality pair can easily cut through anything from string to flesh, cartilage and even thin bones.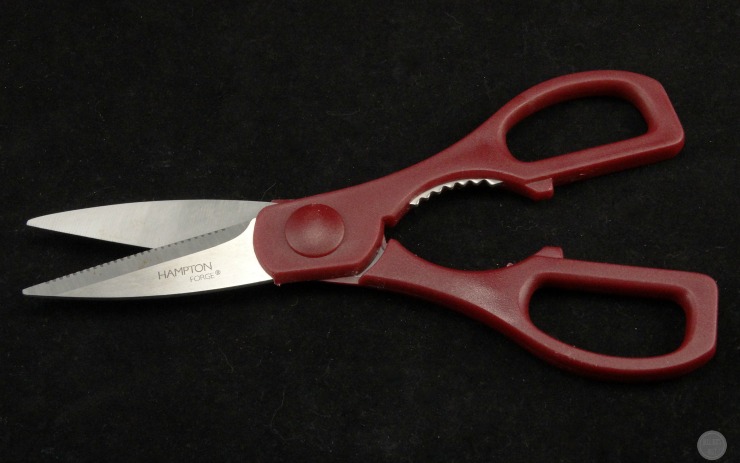 When looking for a new set of kitchen knives it's up to you whether you want to buy piecemeal or find a complete set like the one I have, the Hampton Forge 14 Piece Signature Argentum Cutlery Block Set.
Hampton Forge Argentum Kitchen Knife Set with Block
The Argentum Cutlery Block Set comes with all of the knives mentioned above as well as a set of six steak knives, shears, and a sharpener.
Crafted from the highest quality high carbon molybdenum vanadium German steel, these knives are extremely sharp, well balanced and comfortable to hold thanks to their ergonomic, contoured handles.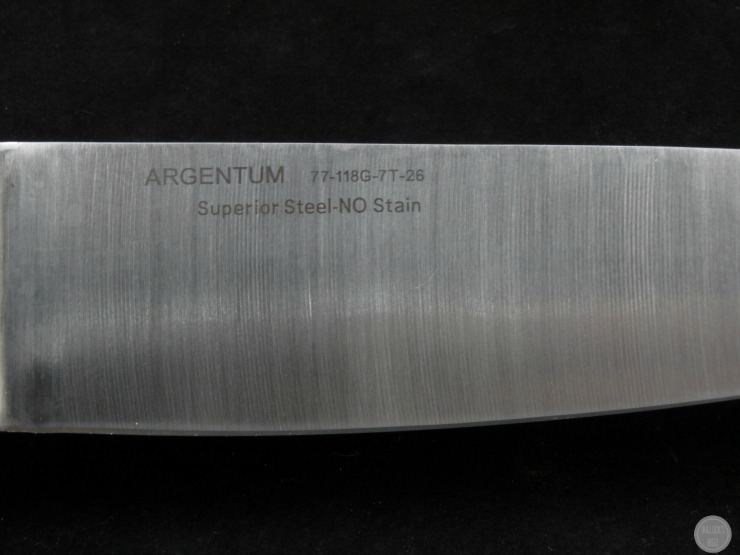 Each tool in the set has its own angled slot inside a pretty natural stain block, and I absolutely love the way the beautiful red pearlized handle looks with the silvery glint of the finger guard and bolster.
And the included sharpening tool is a great bonus, especially since a dull knife is a dangerous knife. Like any high-quality kitchen knife, these knives cut quickly and smoothly, making short work of my kitchen prep.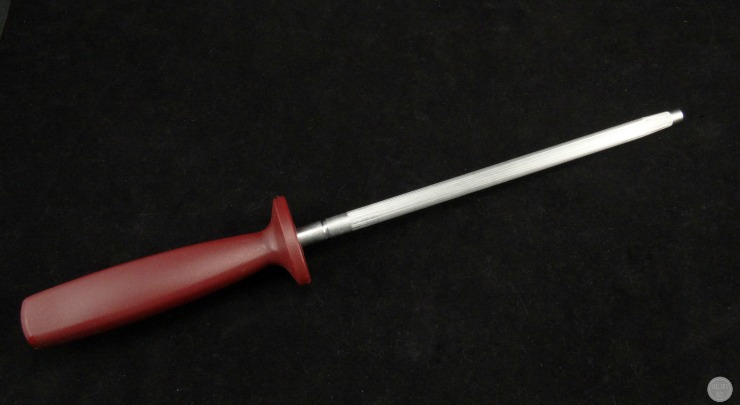 Next time you head to the kitchen, see if you have any of these knives in your cutlery set. If you do, you now have a better understanding of their function, and can use each one as it was designed to be used.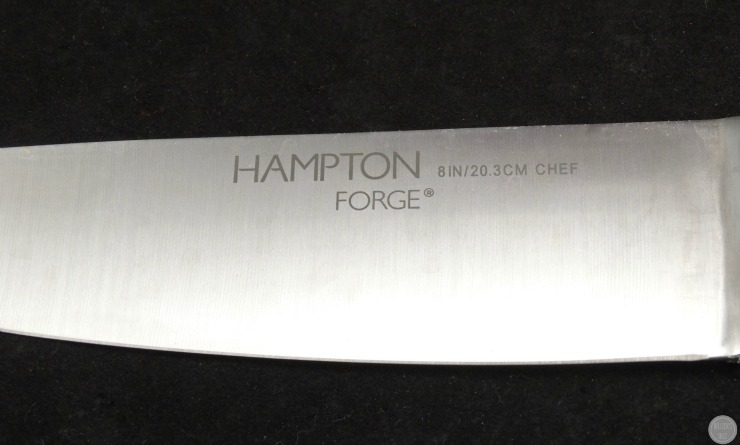 Love this Hampton Forge Signature Argentum knife set as much as I do? You can find it through the Hampton Forge website, on Amazon.com, and at some of your favorite home goods stores.
What qualities do you look for in a kitchen knife?