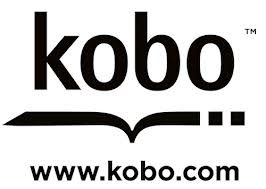 Ever since I was a little girl, I have had a love for the written word. Allowed only 30 minutes to read once in bed, I can't even begin to count the number of times I'd be up half the night, hiding under the covers reading by flashlight the book I just couldn't put down. This love has continued into adulthood, and rarely does a day go by that I do not spend at least half an hour reading. Heck, if I could get away with it, I would carry a book with me where ever I go! Wait a minute! I can get away with it thanks to Kobo giving me the opportunity to review their Kobo Touch eReader!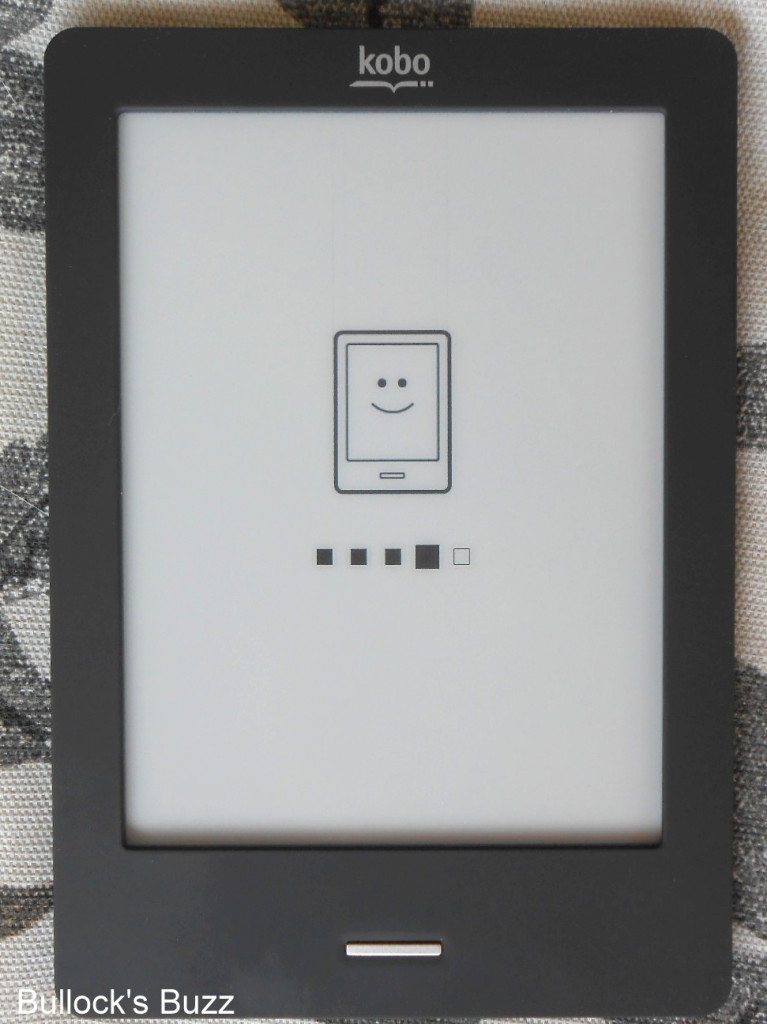 Kobo Touch has been one of the most popular eReaders since it became available thanks to its affordable price and unique qualities that you won't find with other eReaders. At just over 6″ tall, 4.49″ wide, 0.39″ thick and 185 grams (7 ounces), it is the perfect size and weight for carrying with you where ever you go. Its soft, quilted back allows you a no-slip, super-comfortable grip while adding a touch of style. It comes with a USB cable and has a USB Port, a Home Button, and an easy On/Off slider switch.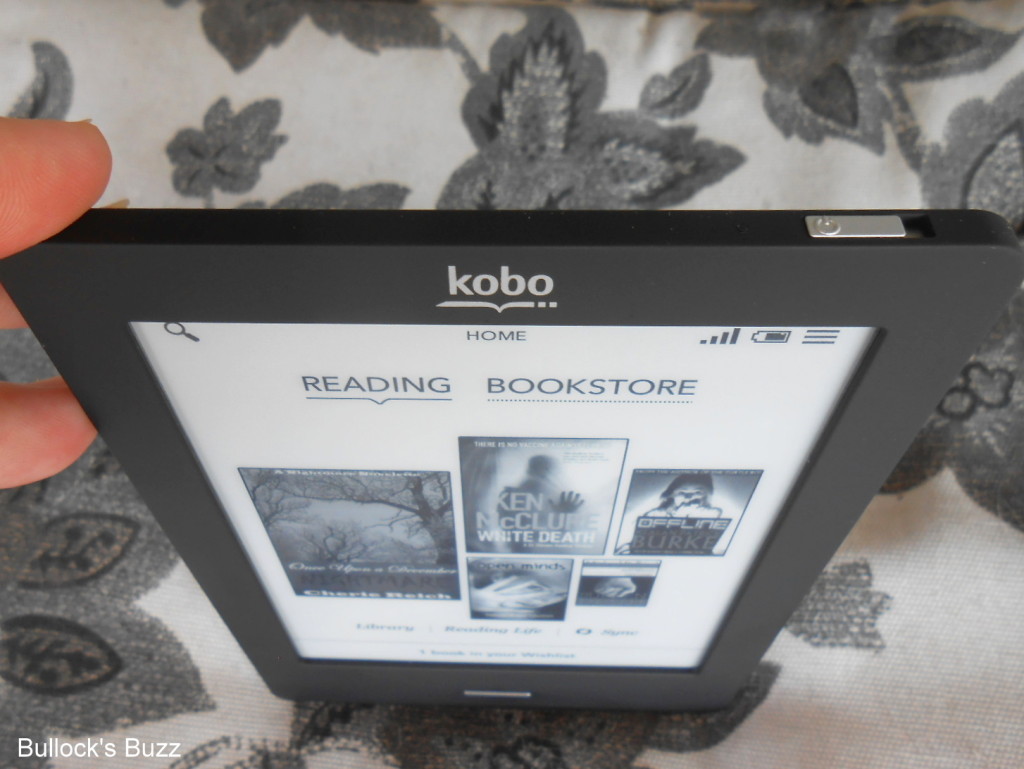 Once on, the 6″ Pearl E Ink display gives you a crisp, clear reading experience that looks exactly as though you are reading from a paper book (16-level grayscale). The screen is completely no-glare, so even in bright sunlight you can see everything on the screen, plus it is extremely easy on the eyes.
The highly responsive touchscreen gives you the capability to perform such actions as zooming in up to 200%, panning around images or changing the page orientation with a slight tap or swipe of your finger.
SimpleTurn makes it easy to flip pages and jump between chapters as quickly or as slowly as you want, and with a 800 MHz Freescale i.MX508 processor, you can flick pretty quick!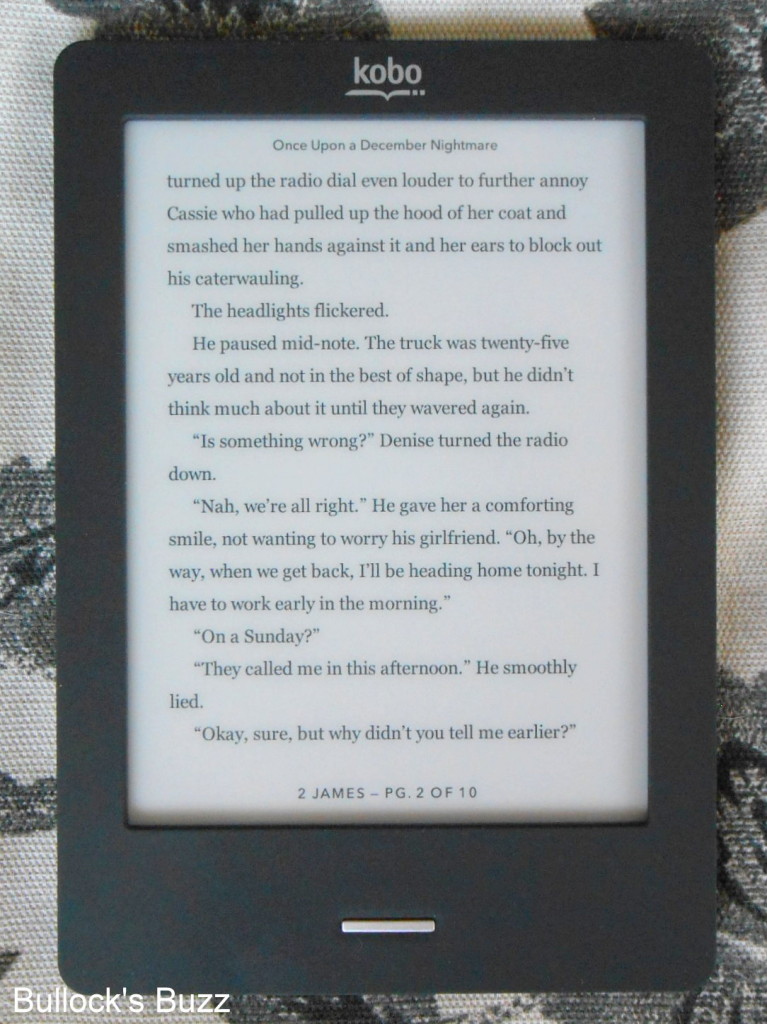 With the Kobo Touch you can customize your entire reading experience! You can select your own page-turn style, and TypeGenius lets you choose from 10 font styles and 24 font sizes, as well as adjust the sharpness and weight of every font on the eReader! You can also change the line spacing, the margins, and the page justification to create a truly customized reading experience.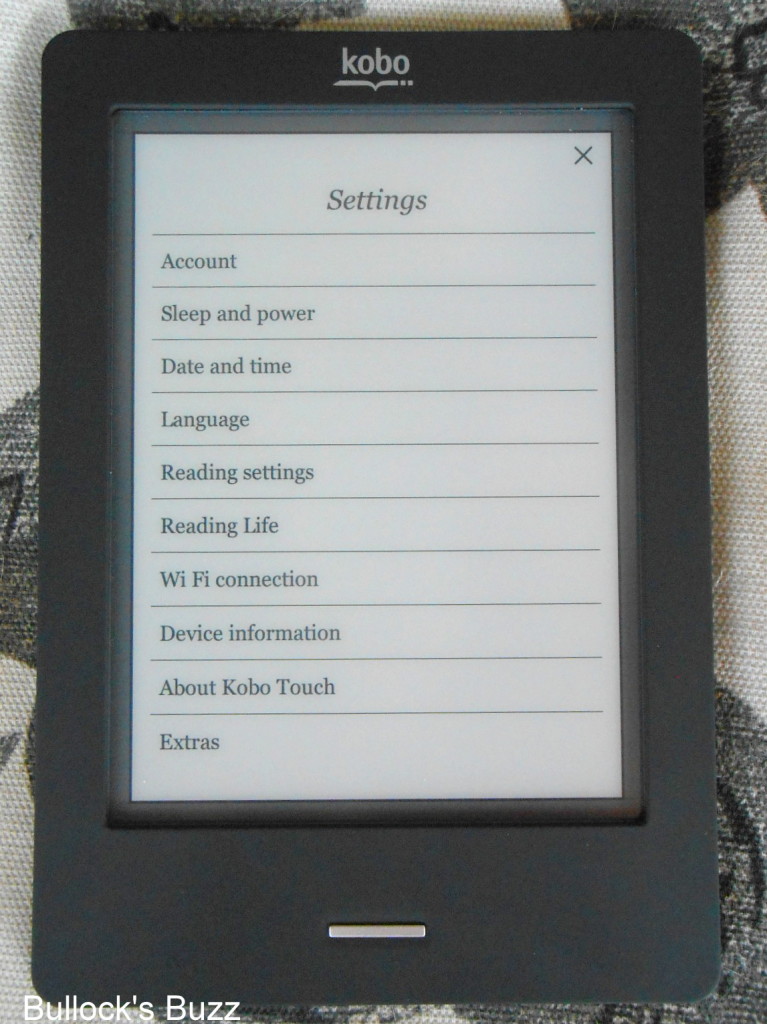 The Kobo Touch comes with 2 GB of internal memory (1 GB for book storage) which allows you to store up to 1000 eBooks, and you can easily expand the memory up to 32 GB by using a Micro SD card, which increases the storage capability up to 30,000 eBooks! And when you find a book you just cannot put down, you don't have to worry about the battery dying because it can last up to an entire month on a single charge!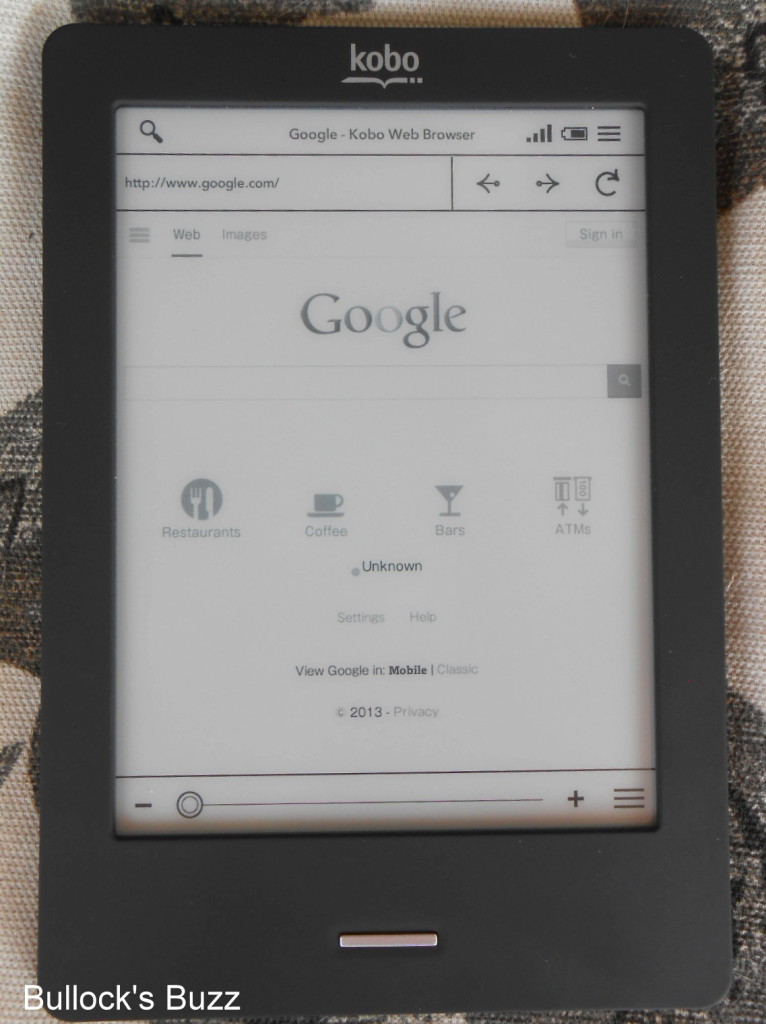 The Kobo Touch is also equipped with built-in Wi Fi so you can connect to your Kobo account anywhere there is a Wi Fi hotspot. So if you are waiting at the doctor's office or lounging by the pool, as long as you are near a hotspot, you can read on your Kobo.
Want more books? With Kobo you are not limited to just one place to buy e-books; you can purchase from various online stores, as well as read e-books checked out from your local public library! It supports several formats including EPUB, PDF, jpeg, gif, png, bmp, tiff, txt, html, rtf, mobi, cbz, and cbr.
With a simple touch you can visit the Kobo eBook store which is jam-packed with over 3 million eBooks. You can subscribe to many popular newspapers and magazines, and can also enjoy try-before-you-buy 14-day sample subscriptions.
And if you ever leave your Kobo at home, no problem! You can still keep reading your favorite book as long as you sync your Touch to your computer, smart phone and/or tablet!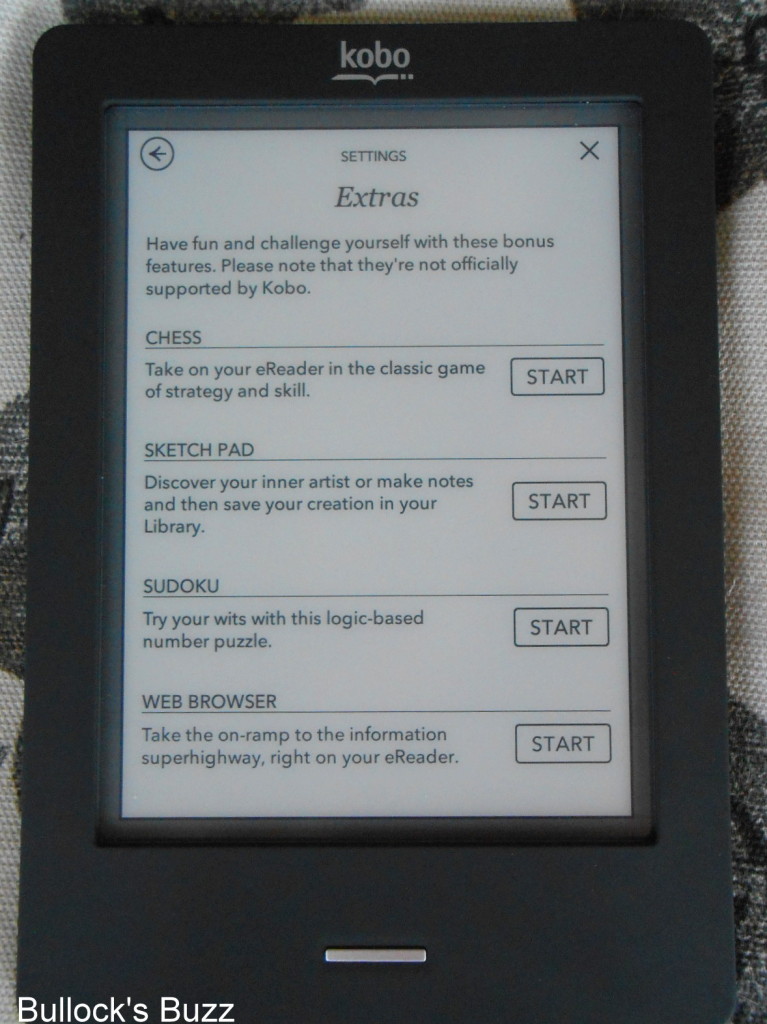 Several other extras come with the Touch as well. While reading, I am sure you have come across a word you are not familiar with, right? Well, with the Kobo Touch, you can select the word and look up its meaning in the included dictionary.
You can also highlight words, translate words, take notes, share your favorite books to Facebook and more! The keyboard that pops up when searching or note taking responds easily to a light touch, and it is big enough to be easily seen. Tired of reading? Put your mind to work with a quick game of Chess or Sudoku. Need something to entertain your child?
Let him or her draw on the sketch pad or browse the web. Finished reading? Simply push the Home button, your page will be marked while the book is closed, and the cover of your current read appears on-screen while in sleep mode or when powered off.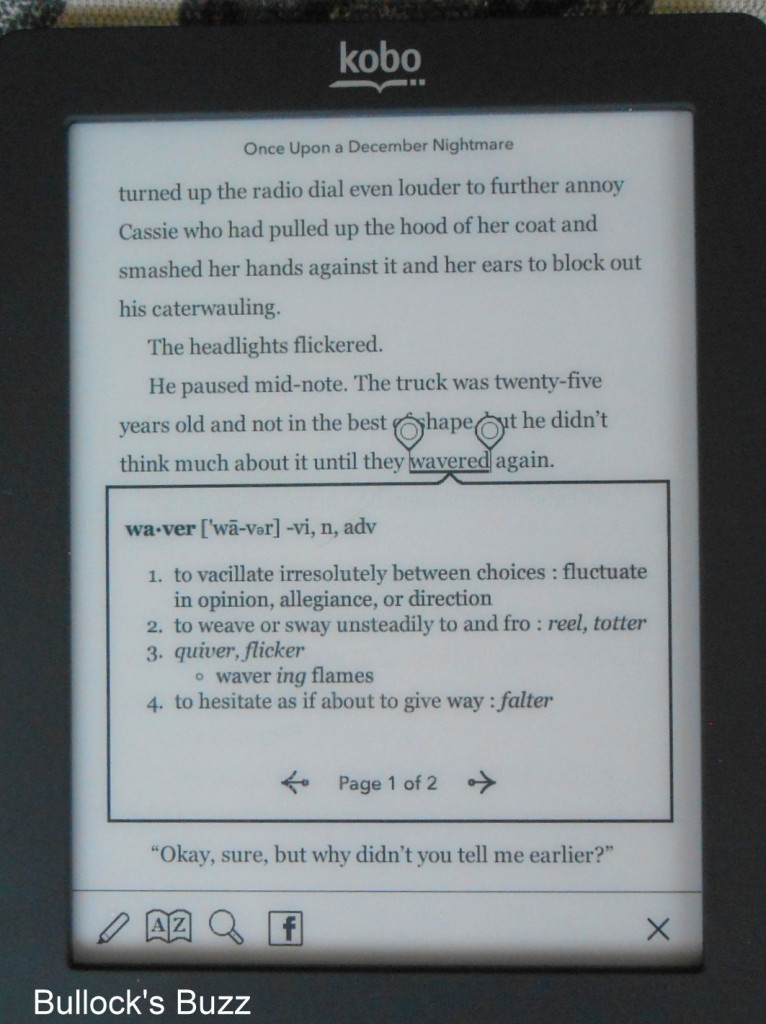 While I love the feel and smell of printed books, it is not always feasible to carry one around, and the benefits of owning an e-reader are many! There have been plenty of times a book I have been wanting to read is checked out from the library and has a huge waiting list.
Of course I could go buy the book, but since books today cost a pretty penny, I prefer to wait until I at least know if I like the story! Book trades are also a good option, but rarely will you find exactly the book you have been wanting.
When you have an eReader like the Kobo Touch, those are problems with which you no longer have to worry! With the touch of a finger, Kobo brings the world of reading right to your fingertips!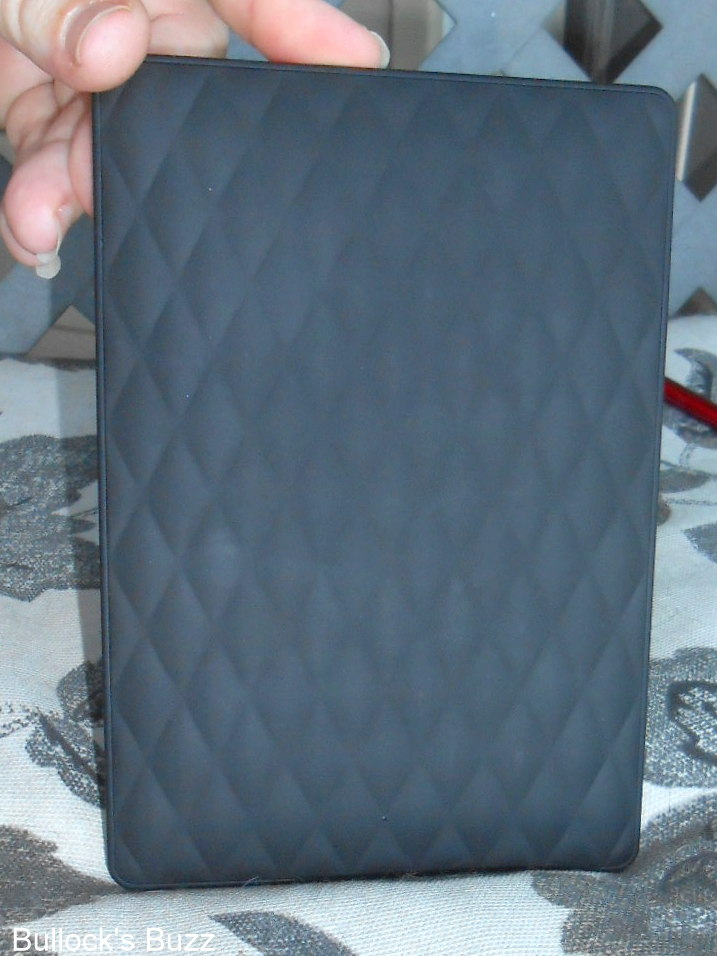 You can purchase the Kobo Touch directly through the Kobo website, as well as at BestBuy.com, Amazon.com, eBay and many other stores both online and off!