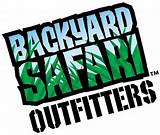 This post contains affiliate links.
With all of the thousands of movies and video games available, it seems kids these days rarely spend any time outside exploring their environment and getting exercise. In fact, you're doing good if you can even convince them to put down that game controller! So just imagine my happiness when I was sent some interactive, outdoor toys from Backyard Safari Outfitters for D. to try!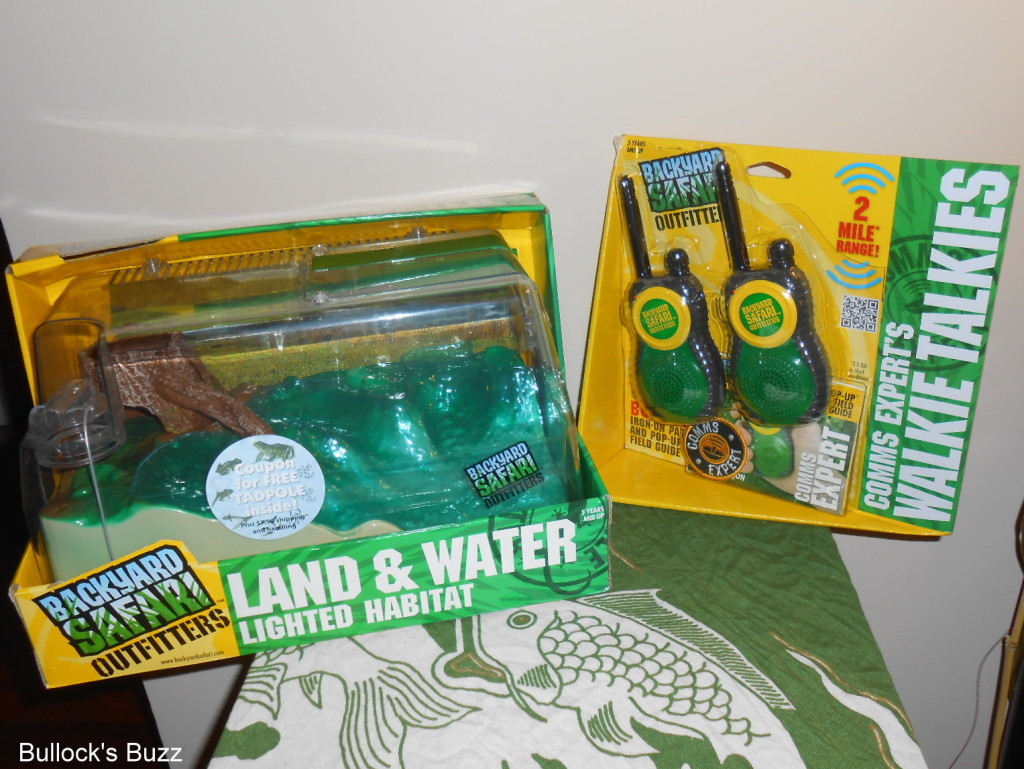 Backyard Safari Outfitter wants to show your kids that there are a myriad of adventures and things to explore right in their own backyard. With a product line comprised of durable, rugged and fully functional outdoor gear, Backyard Safari Outfitters is the perfect way to get the kids out of the house and actively engaged in exploring their environment.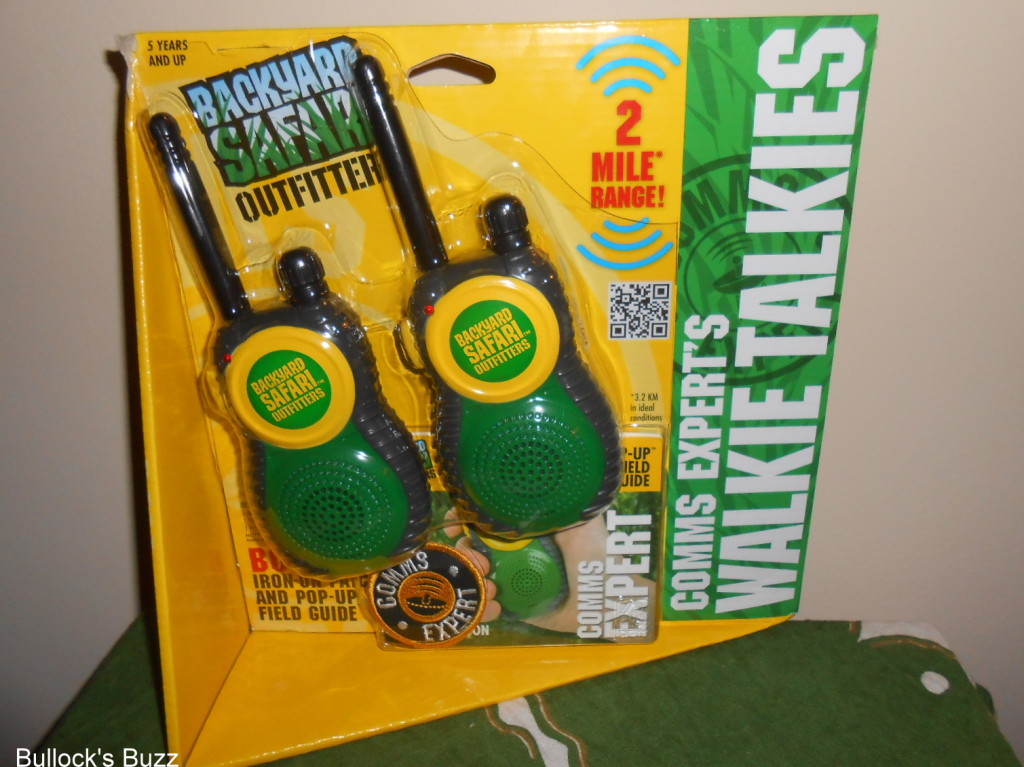 What safari adventure would be complete without a set of Walkie Talkies? The Backyard Safari Comms Expert's Walkie Talkies work great both indoors and out. They are extremely easy to use, requiring a simple turn of a dial and a push of a button. With a belt-clip attachment molded on the back, you don't have to worry about them getting left outdoors or lost. They have a range of up to two miles so your explorers can easily stay in touch while on individual missions.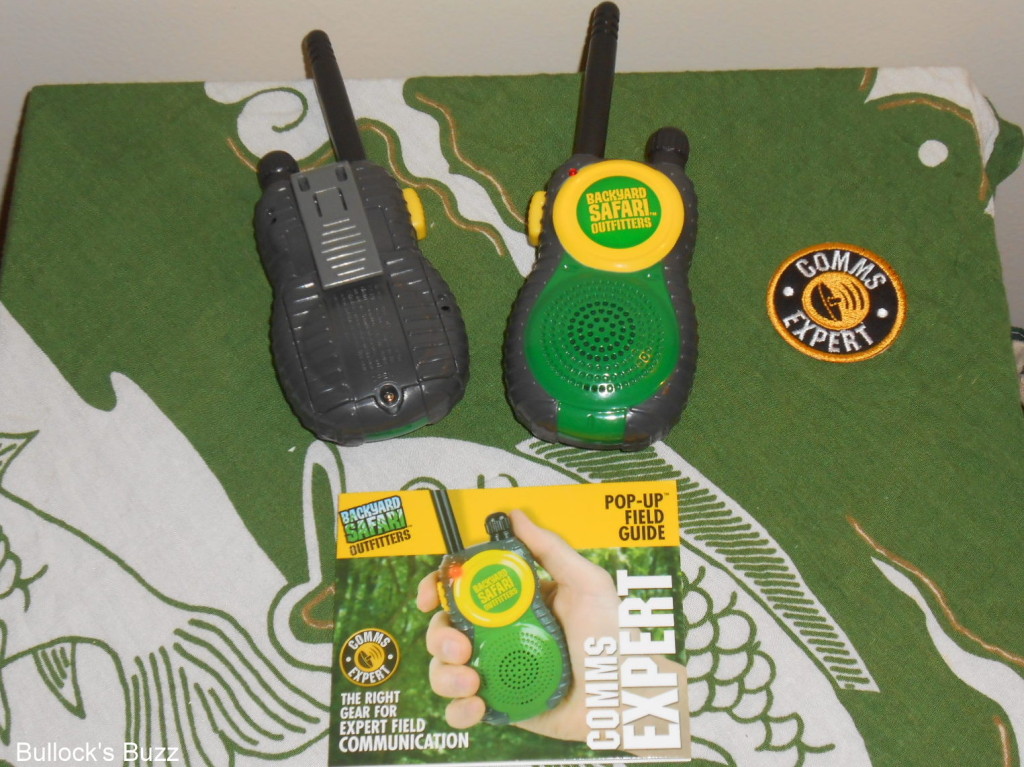 Like many of the Backyard Safari toys, the Walkie Talkie set also includes a Pop-Up Field guide. These guides are similar to a pop-up book in that once opened they "pop-up" revealing colorful and informative details as well as 'missions' to complete using the new gear
Also included is an iron-on Comms Expert patch which is one of several collectible patches your Backyard Explorer can earn once a mission is completed as part of the Patch Program.
These patches can easily be ironed on to one of the Backyard Safari Outfitter Essential Cargo Vests, which D. is begging us to get.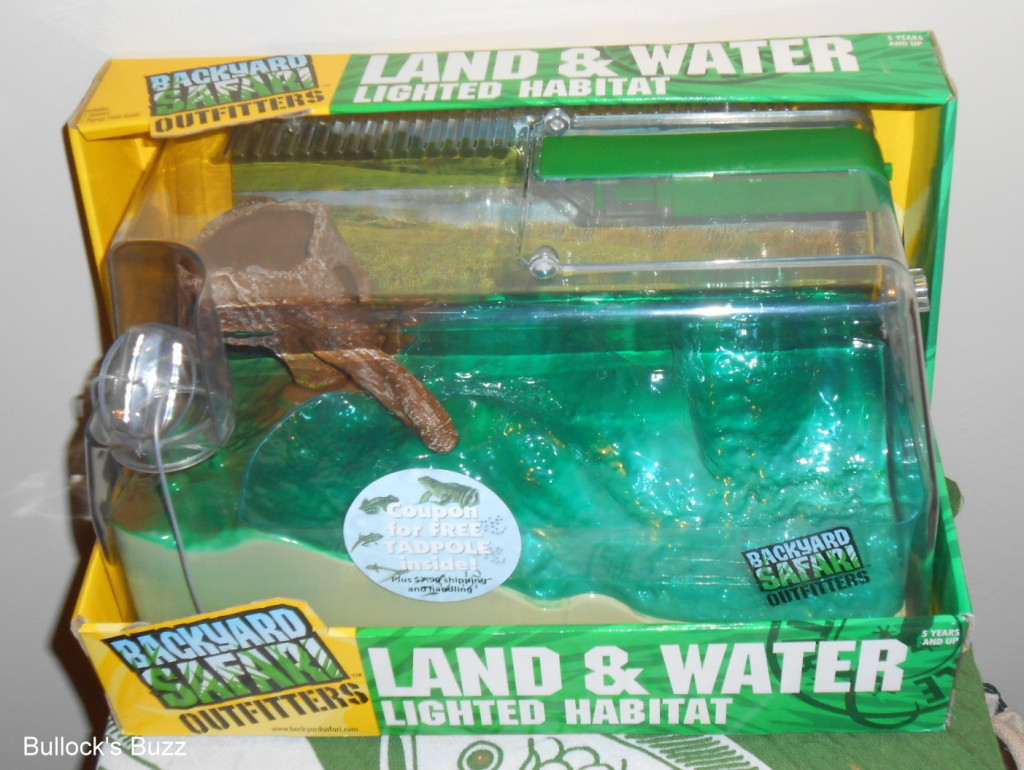 Living backyard discoveries can easily and safely be brought inside for continued observation with the Backyard Safari Outfitter Land and Water Lighted Habitat. This is nothing like the little bug cages we had growing up! This habitat has a sculpted terrain that provides a life-like setting for a variety of creatures, and it can easily be removed for cleaning.
The clear dome gives observers a 360° view, and a 3-way light in the lid makes nighttime observation a cinch. The dry terrain and hollow tree stump is ideal for land critters, and the see-through pond allows for underwater viewing of amphibious creatures. There is even a port to insert bugs via a Backyard Safari Outfitters Bug Vac (sold separately)!
A coupon for a free tadpole comes with the habitat so your growing explorer can observe the life cycle of a frog; all you pay is shipping and handling.
The Land and Water Lighted Habitat also includes a pop-up field guide filled with colorful illustrations and information on all kinds of bugs and insects.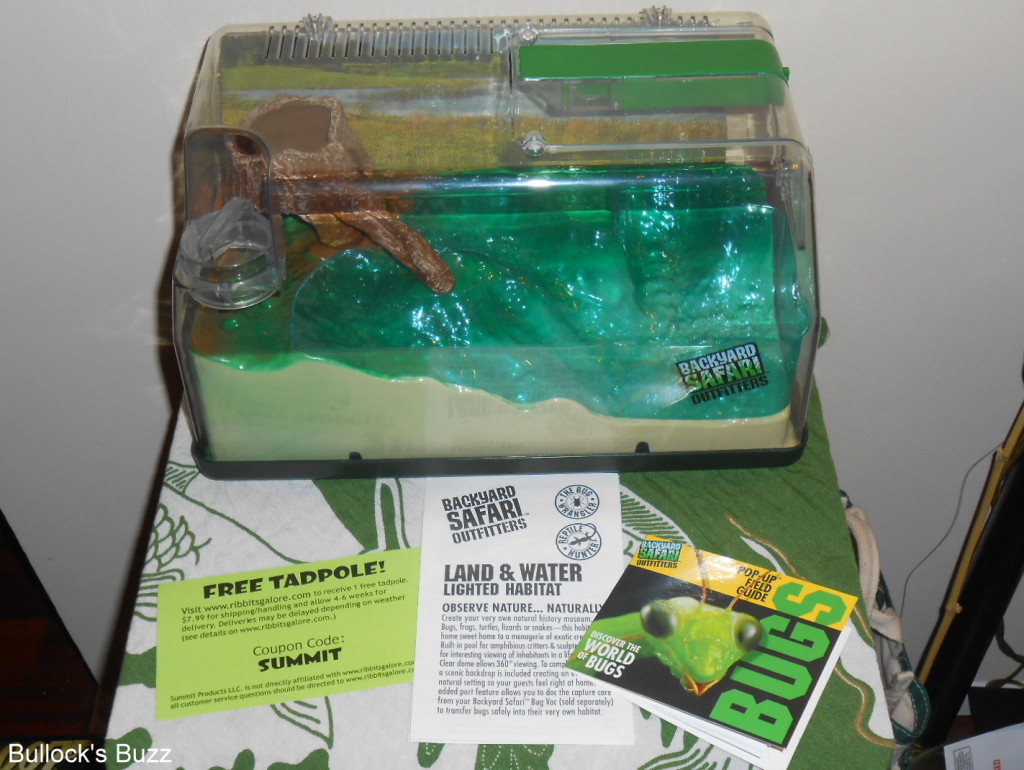 While your child will enjoy the entertainment and challenge of his/her backyard exploring adventures, as a parent the best part for us is the education that goes with these products. While I mentioned the field guides and the patches, you need to be sure to check out the Backyard Safari Outfitters website which feature a great collection of resources such as videos, safety tips and more.
The best part? All of these STEM toys are extremely affordable with prices ranging from $5 to $40.
Backyard Safari Outfitters toys can be found both online and off at Amazon.com, Toys R Us, Wal-Mart, Barnes and Noble and Target.
Pick up Backyard Safari STEM toys on Amazon!
GIVEAWAY!!
One lucky Bullock's Buzz fan will win both the Backyard Safari Outfitters Walkie Talkies and the Land and Water Lighted Habitat! This giveaway begins today and will end Wednesday, July 10th at 11:59pm CST. Open to residents of the US only.
GOOD LUCK!
This review contains affiliate links.