2013 HOLIDAY GIFT GUIDE SUGGESTION

With the Holidays coming soon, entertaining becomes more frequent and people begin looking for unique gift ideas. Those of you who read my post about Catenya's October segment on Talk of Alabama, Falloween Finds, may remember a company she mentioned called Leafcutter Designs and their fun and innovative gift ideas, including both the Recipe Dice and the Cocktail Dice, each of which I had the opportunity to try for myself!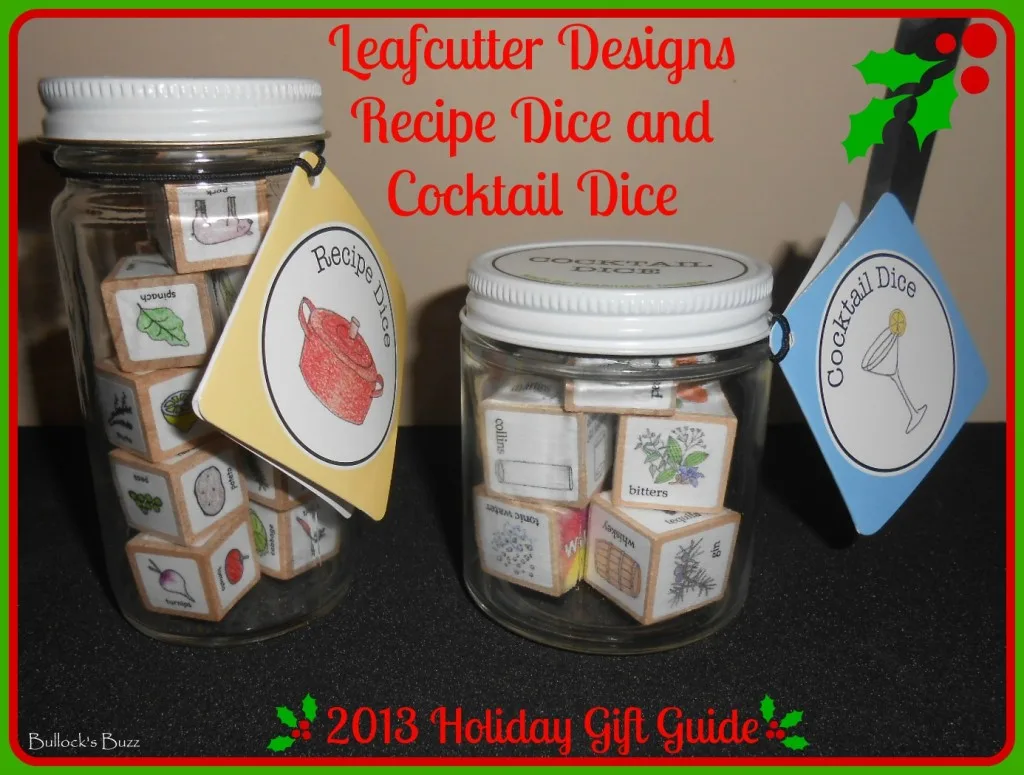 Leafcutter Designs is a family owned business out of California that specializes in unique and whimsical gifts, as well as custom invitations, object and product design services, and a variety of unconventional consulting services for weddings and other special occasions and celebrations. The majority of their products began as handcrafted products using eco-friendly materials, and many retain that homemade look today.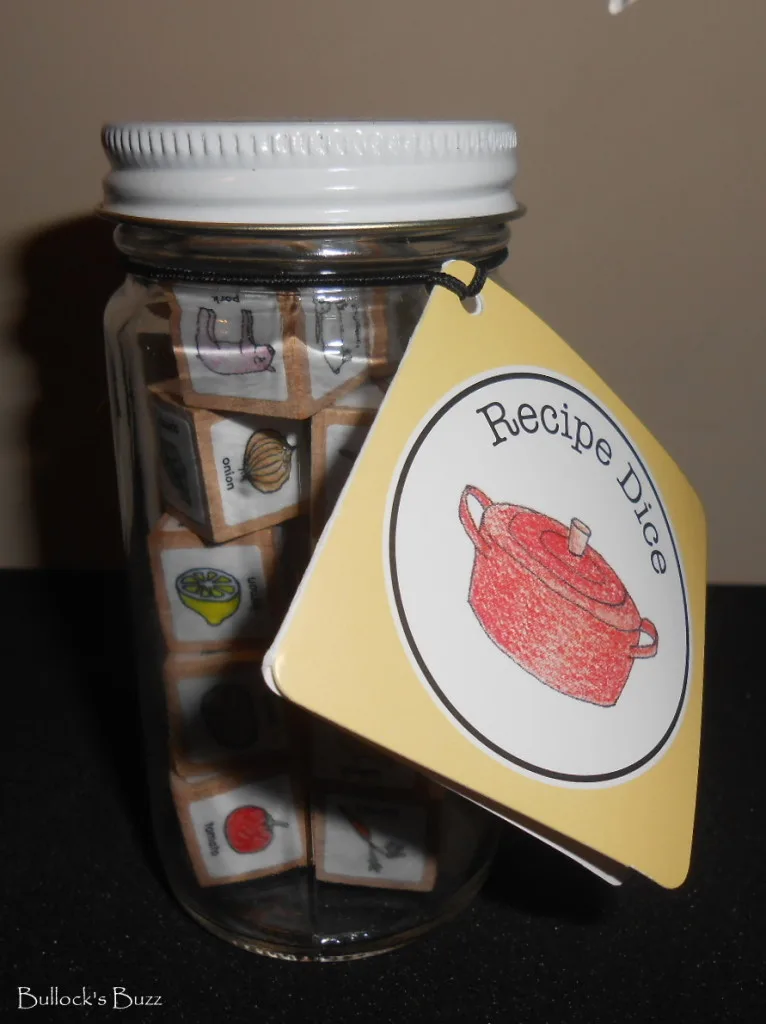 Leafcutter Designs Recipe Dice
Tired of cooking the same old thing week after week? Lacking inspiration in the kitchen? Take a chance and toss these unique Recipe Dice for a new, tasty recipe! These cute and whimsical dice feature over 70 ingredients that can be combined to create new and interesting meals. Fourteen wooden dice come inside a charming glass jar along with a recipe card that has instructions on how to combine chance with good judgement to cook creatively. The dice are completely water-resistant, and feature colorful pictures of different ingredients on each side ranging from seasonal vegetables to hearty grains, juicy meats to flavorful spices and succulent herbs.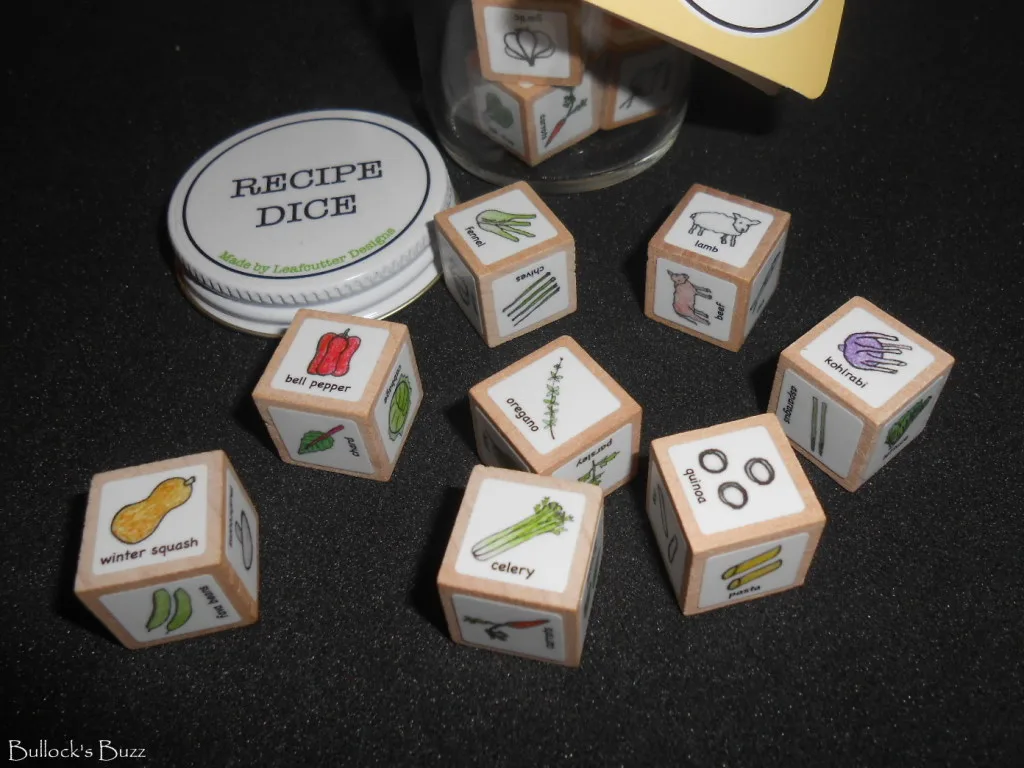 Leafcutter Designs Cocktail Dice
Put a fun spin on your holiday party this year with a new type of drinking game that is perfect for providing inspiration when it comes to mixing drinks. Similar to the Recipe Dice, these fun Cocktail Dice feature over 30 ingredients to help you mix more than martinis and margaritas!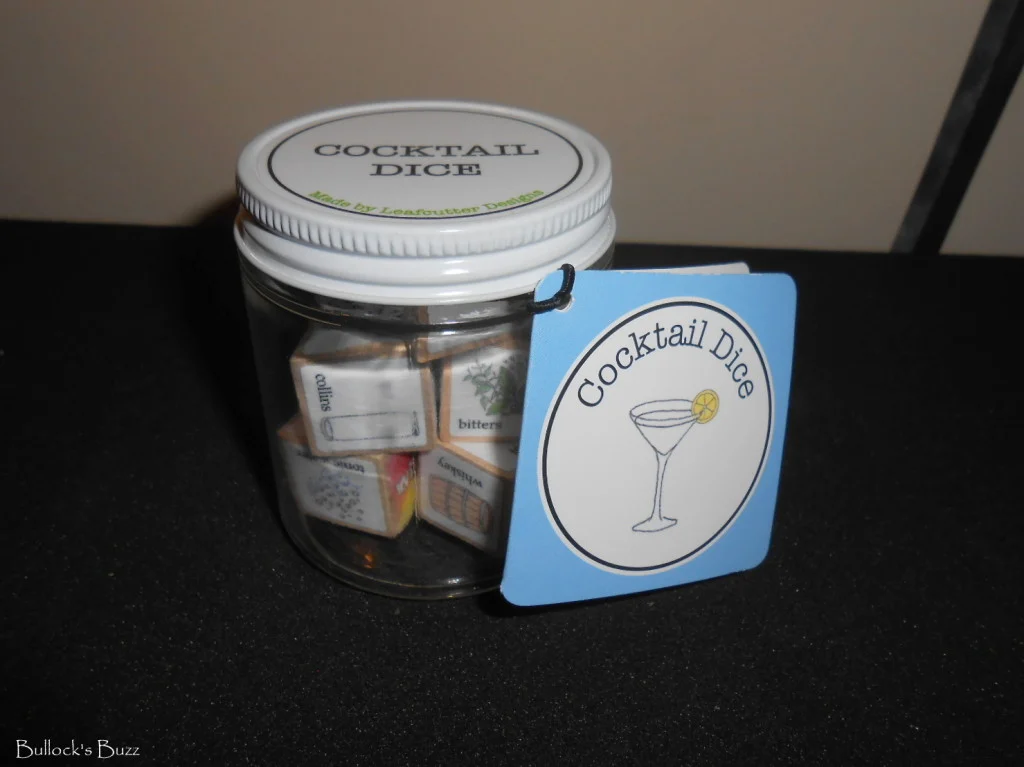 Eight wooden dice are included in each glass jar which also comes with an instruction card to help you explore your creativity when it comes to making mixed drinks. On each side of the individual die is a different, colorful illustration representing a variety of ingredients including alcohols, Dry or Sweets, sodas, fruit juices, garnishes and more. Simply toss the dice, combine the ingredients and give it a try!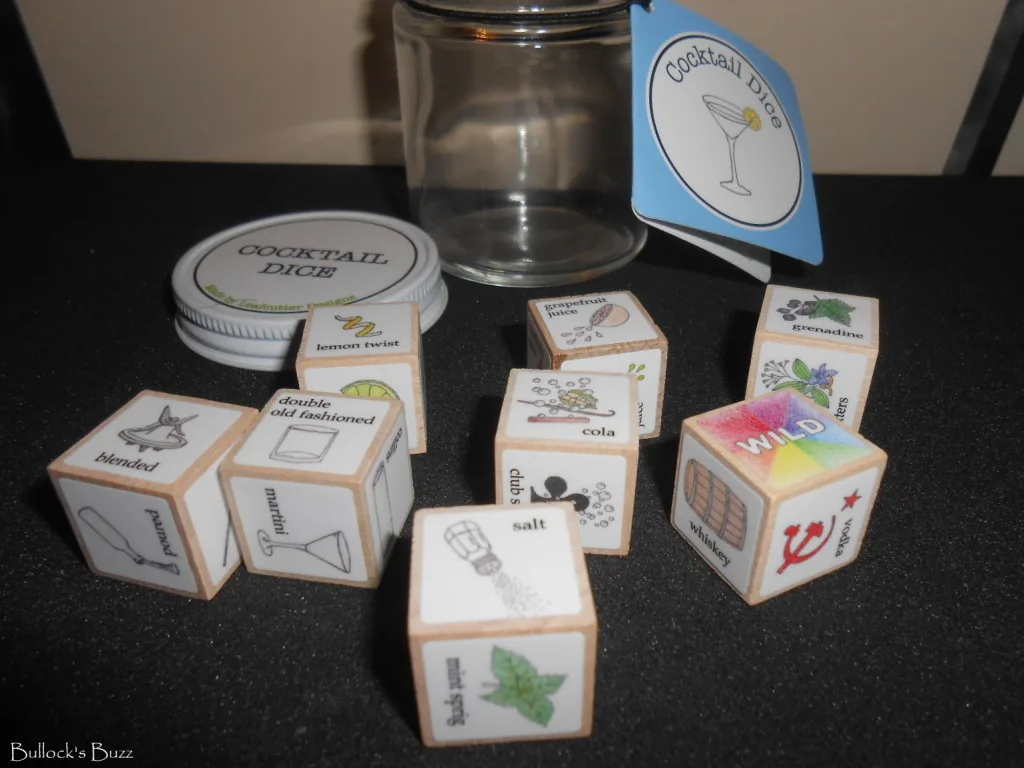 Both sets of dice are very well made, and provide just the amount of inspiration we all sometimes need! Not only are they fun to use, but they look great in the kitchen, too! I like that they are water-resistant, and although the illustrations are printed on stickers which are then applied to the dice, I have had no problems with any coming off. In fact, I have used the dice many times, and they still look brand new! It is so much fun to sit at the table and throw the dice to create that evening's dinner!
Both sets of these novel dice can be purchased directly through the Leafcutter Designs online shop, and are very reasonably priced. Perfect for everything from weeknight dinners to holiday gatherings, both the Recipe Dice and the Cocktail Dice provide inspiration for creative cooking and drink mixing!
Be sure to visit https://www.leafcutterdesigns.com and check out their other fun and fanciful gift ideas. Don't forget to connect with the on both Facebook and Twitter for the latest products, promotions and more. And if you want to read even more about Leafcutter Designs, check out the Falloween Finds post on Catenya.com.