Learn everything you need to know about Little Passports with this review.
As a child one of my least favorite subjects was geography. Growing up it was one subject that was pretty much cut and dried and quite boring with nothing more exciting than having to memorize a country's location on a world map.
A few teachers would try to make it more fun, like the time we made maps of the US out of salt or made mobiles of a country, but that was pretty much as fun as it got. Thankfully today a lot of things have changed.
Many teachers and parents alike realize that the more fun an activity is the more the child will show interest and learn. As a teacher myself, I have witnessed this countless times, especially in younger, elementary school-age children.
Recently while browsing the internet, I came across a very interesting monthly subscription box for kids (my readers know how much I love subscription boxes!) that actually makes learning geography fun!
What Is Little Passports?
What's this amazing subscription box called? Little Passports. Now I had heard of this before, but I was only familiar with the general idea, so when I was sent a box for review, I couldn't wait to learn more!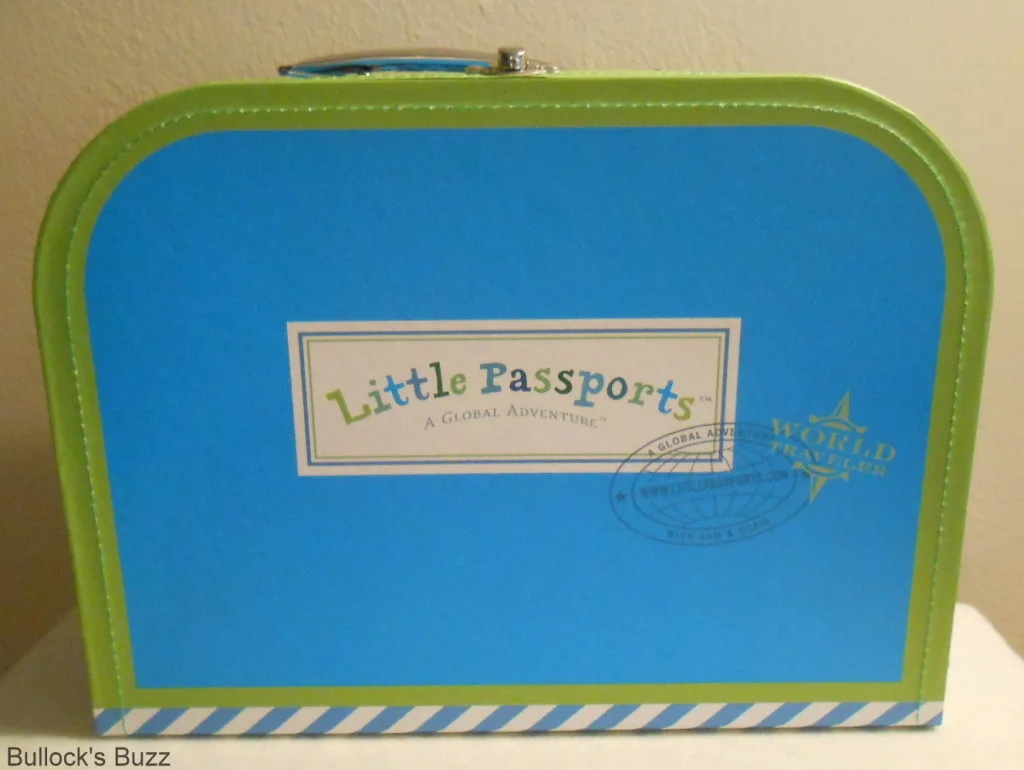 Each month your child will "join" Sam and Sofia on their adventures as they travel the world (or the US – depending on which edition you choose) on their magic scooter. Your child will receive a kit filled with items from each place that Sam and Sofia "visit". These kits will include a letter from Sam and Sofia, unique souvenirs, stickers, photos, access to online games and activities in the Boarding Zone, and much more. It is truly a fun and exciting way for a child to learn about the world around them!
Two Editions
Little Passports offers two different subscriptions: the Little Passports World Edition (recommended for ages 5-10) where Sam and Sofia travel to a new country every month, and the Little Passports USA Edition (recommended for ages 7-12) where they visit two new states every month.
Parents can sign up for either one or both. The pricing is the same for both editions of Little Passports, and each one offers four different length plans from which to choose. You can go with a 3 month, 6-month, or 12-month plan where you are billed just once, or you can choose the monthly plan where you pay month-to-month and have the option to cancel at any time. To learn more about each edition and the prices of each plan, visit the Little Passports website.
Little Passports World Edition Introductory Kit Review
Your very first box from Little Passports will be a basic introductory pack. This review focuses only on the kit you get when you sign up for the World Edition, called the Explorer Kit (if you sign up for the USA Edition, your child will receive a different introductory kit called the Discovery Kit).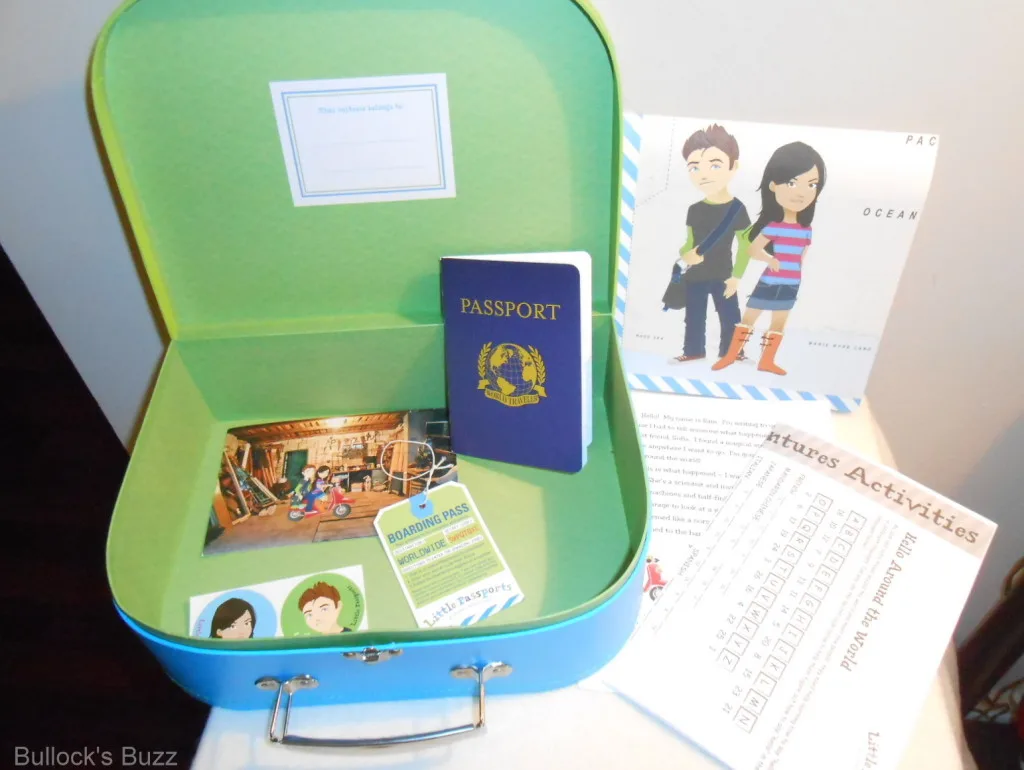 The World Edition introductory kit arrives in a sturdy, brightly colored suitcase in which your child can store the items they are sent each month as they "explore" the world with Sam and Sofia. The suitcase is packed with several fun and exciting items to help begin your child's world-wide adventure!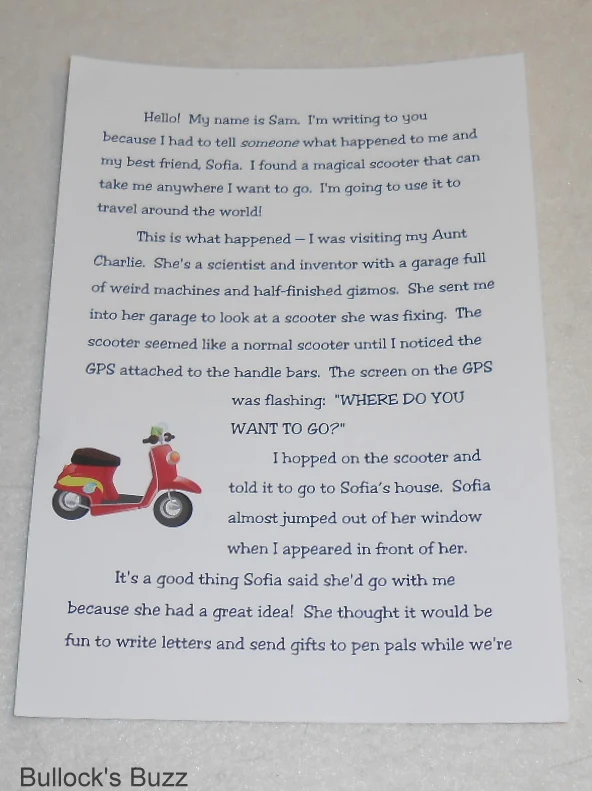 First is an introductory letter that is easy to read and tells your child about Sam and his best friend Sofia, and the magic scooter they discovered which will lead them on their adventure. It also explains a bit about what your child can expect, as well as the purpose of the other items in the suitcase.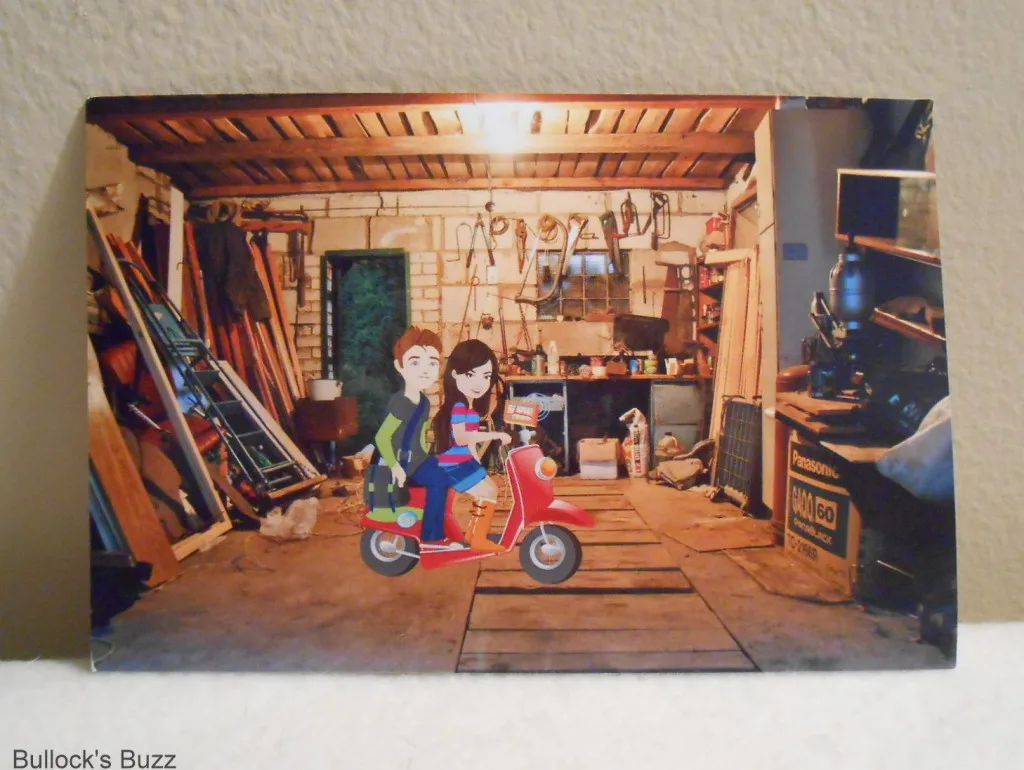 A color photograph of Sam and Sofia on their scooter is also included so your child will see what their new friends look like.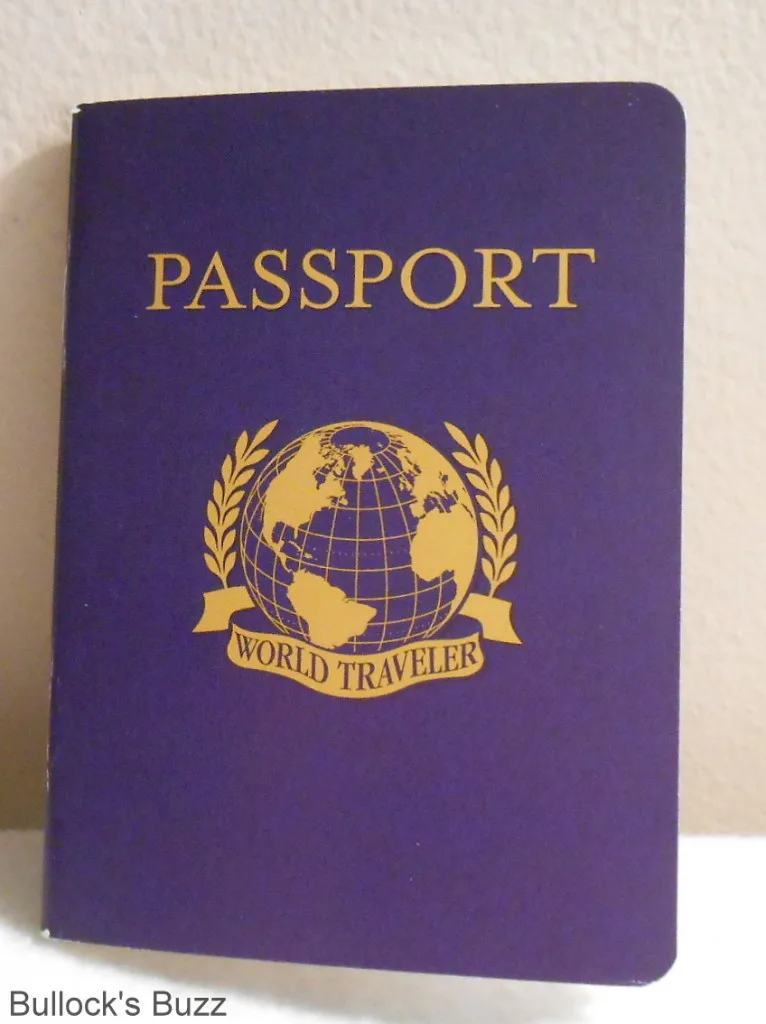 Your child also gets his/her very own "official" passport. Inside is a place for them to add their picture, as well as some questions to answer about themselves. Each month they will receive a new sticker to add to their passport so they can 'visit' the countries along with Sam and Sofia.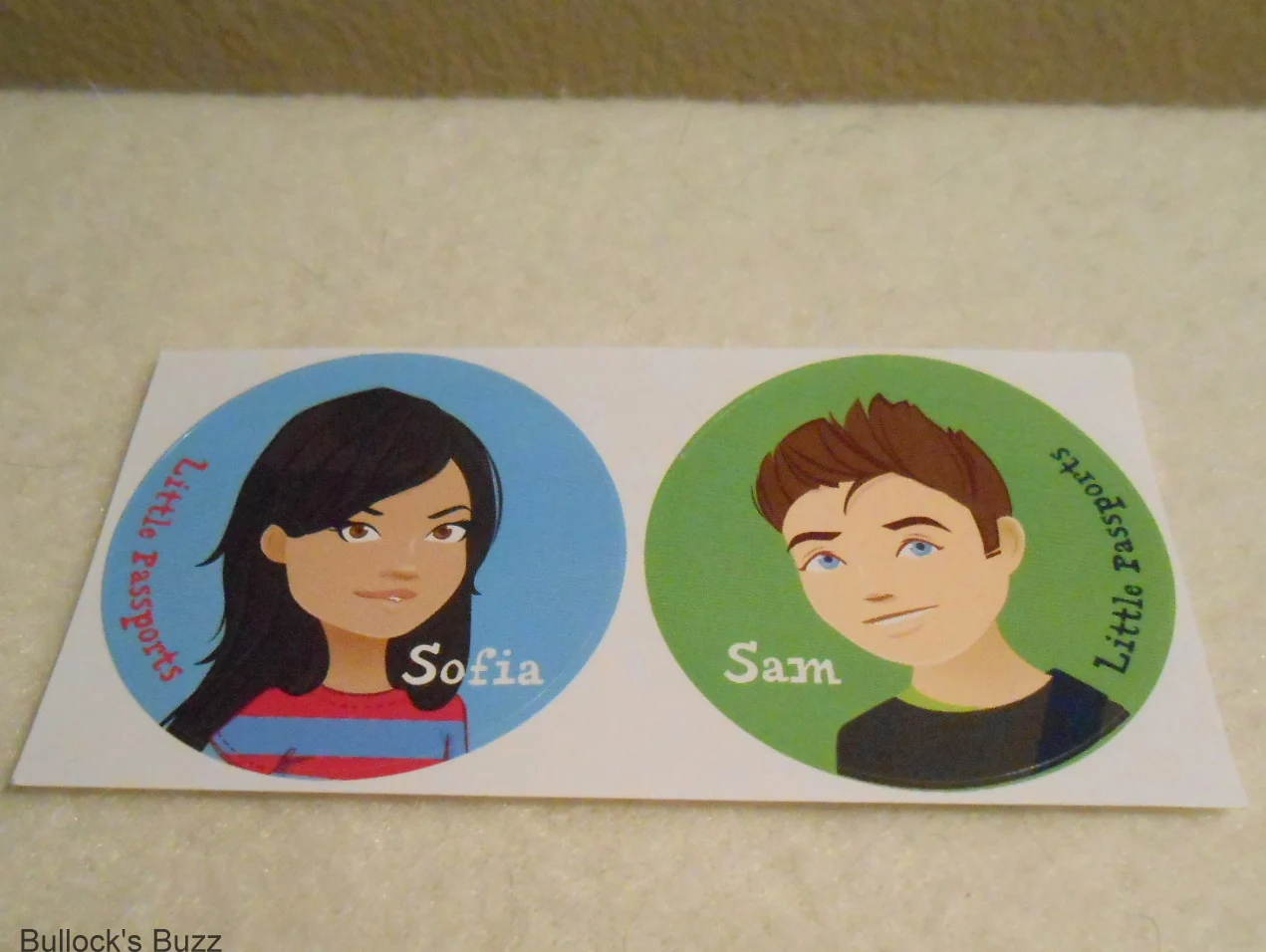 Each month your child will also receive a set of stickers to add to the outside of their suitcase to make it their own. This month the stickers were of Sam and Sofia.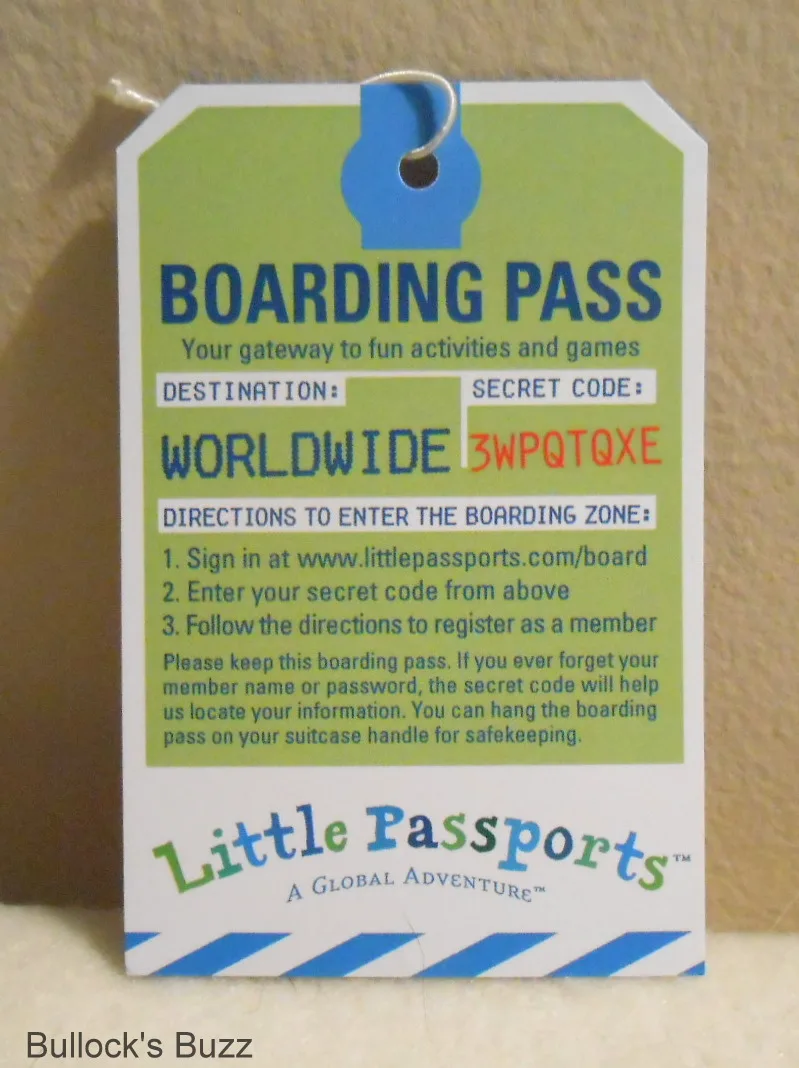 Also inside the suitcase was a Boarding Pass, and each month a new one will be sent. But these are not ordinary boarding passes! Each one contains the secret access code your child can use to get into the Boarding Zone on the Little Passports website where they can play fun games related to their journey!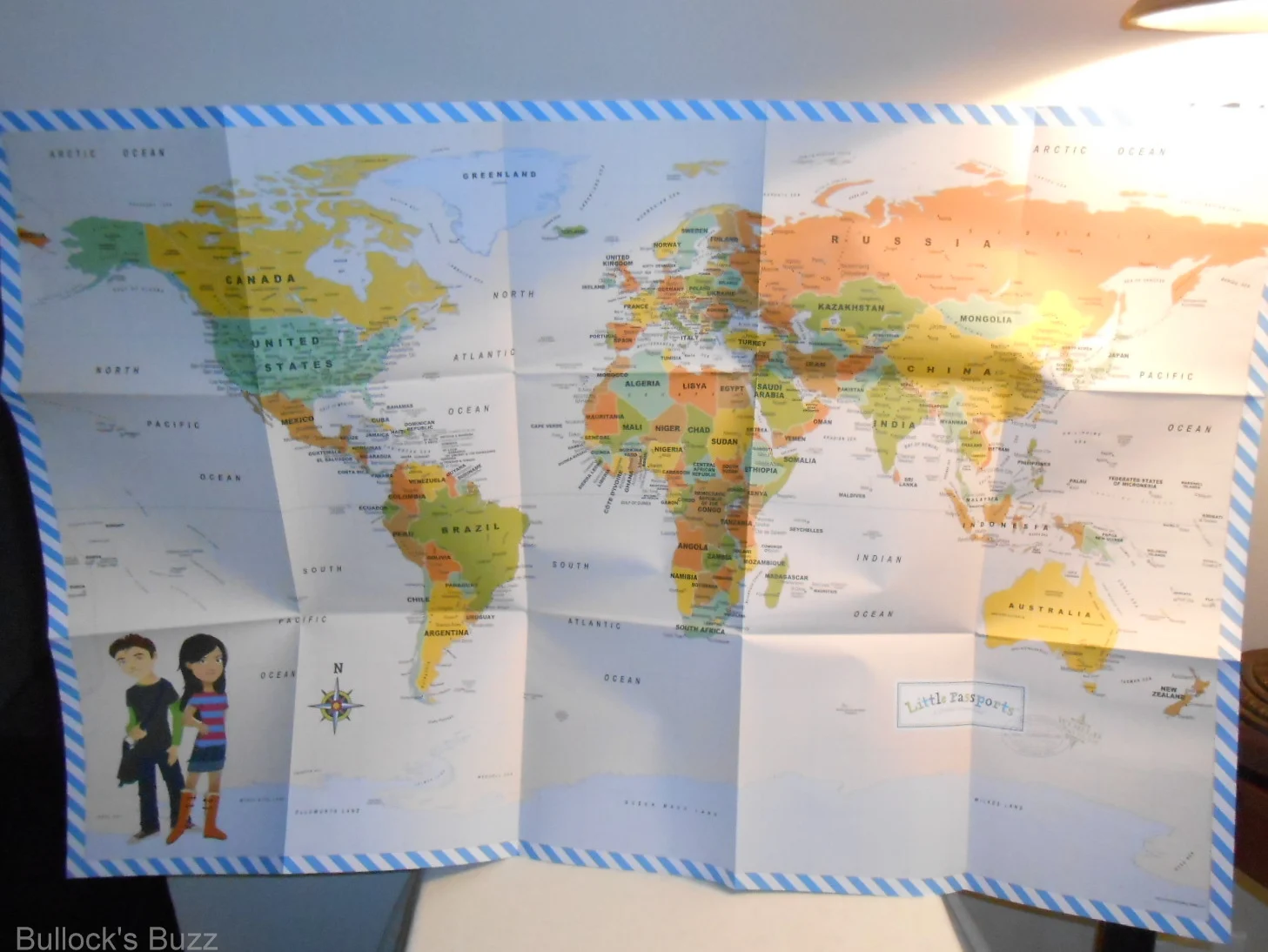 A large world map in full color is also included in the suitcase so your child can see where each country they "visit" is located. The map is the perfect size to hang on their bedroom wall, and each month new stickers will arrive that they can use to track where they have been. One of the activities in the Boarding Zone will use this map!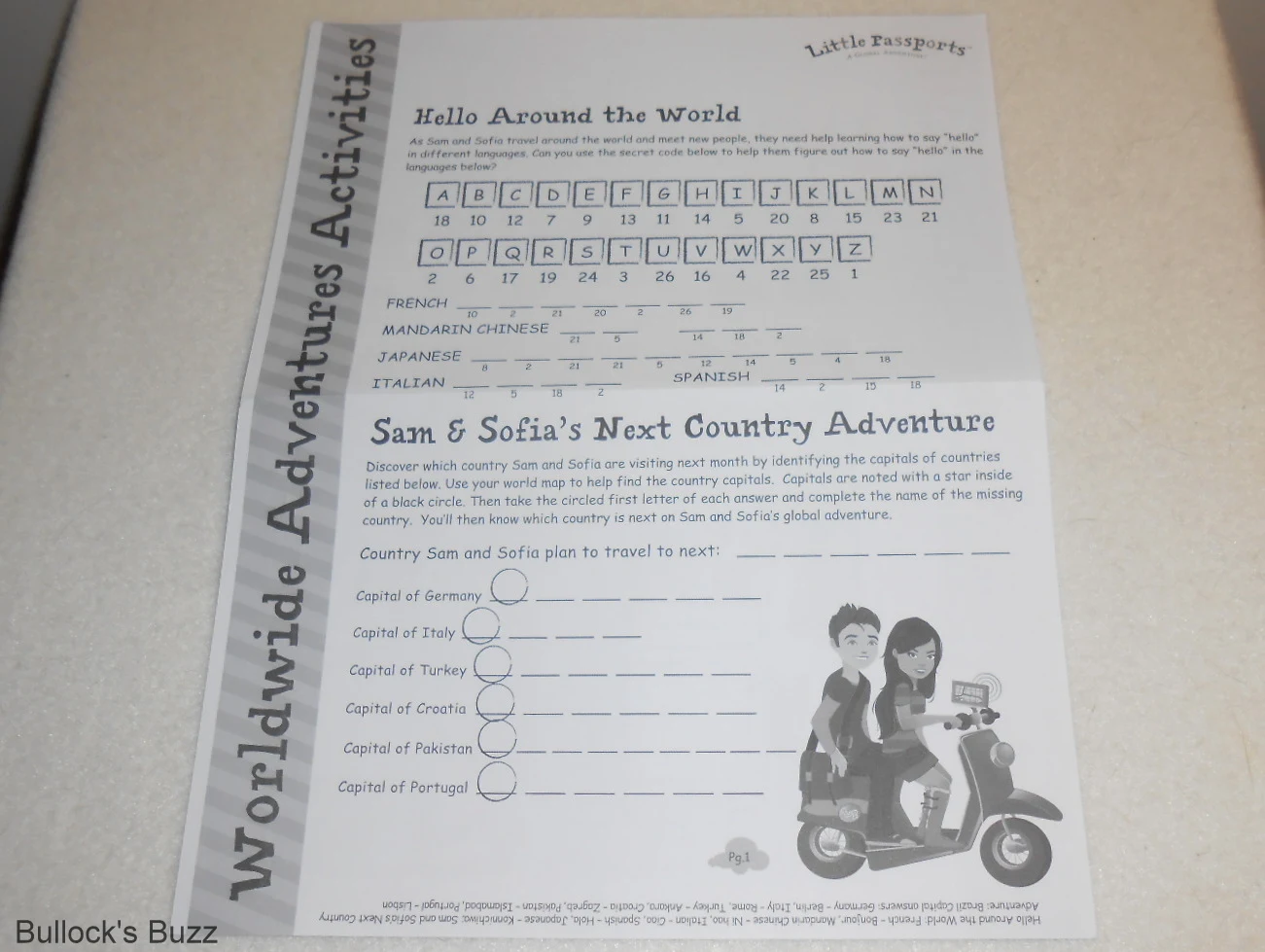 Finally, a page of fun activities is included. Once solved, one of these activities will let your child know next month's destination! Each month your child will receive another sheet of activities as well.
What You Get
Each month your child will receive a new package filled with tons of neat items and activities! These kits will include letters from Sam and Sofia, stickers for your child's suitcase, passport and map, photographs, activity sheets, boarding passes with codes to access more online games and activities, and fun souvenirs from each country such as a sushi eraser for Japan, an Egypt pyramid dig kit and so much more! What a fun and exciting way to learn about the world!
Final Thoughts
Little Passports is a fun way to encourage your child's interest in geography. It is a perfect activity for encouraging learning during the summertime as well as a great way to supplement their education during the school year. For parents that home school, you can easily incorporate this into your geography lessons and teach your child so much about the world around them!
Joining Little Passports is easy! Just head to their website and choose the program you want to learn more about and sign up!
Which edition would your child like?