In the modern age, there is modern style. Influential celebrities and massive companies have altered how people dress and look, and by all appearances, have made things a bit more casual. Typically, you wouldn't wear a suit to run your errands for the day, nor would you rock a blazer for anything less than "formal."
Yet, that doesn't mean that a dapper style is impossible; it just takes a bit more effort. Whatever your reasons are for wanting it, here are some easy ways to go from casual to dapper every morning.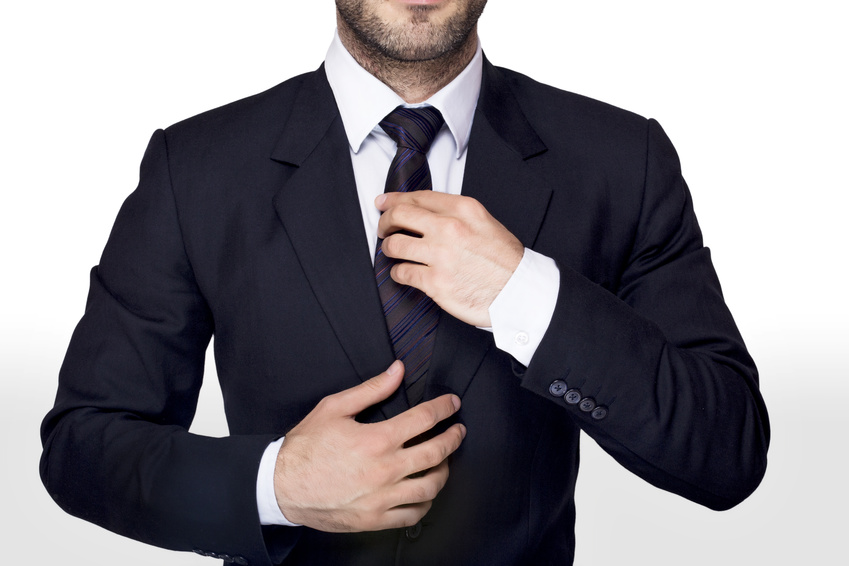 Rethink your casual clothes
Being dapper is all about being sleek and stylish all the time, whether you're hosting a gala for royalty or going to the supermarket for some chips. There's nothing inherently wrong with blue jeans and a wrinkled t-shirt for a casual setting, but it doesn't show that you put in any effort into your appearance, or into the occasion. Not to mention, people will judge your trustworthiness in as little as a tenth of a second, so dressing to impress is always the motto to live by. Consider redefining your casual wardrobe with items such as V-neck sweaters, casual blazers, and a nice pair of chinos. It can be hard to put the jeans away, but remember, you want to look dapper. Think Don Draper from Mad Men rather than Dean Martin.
It's all about the shoes
Your shoes say a lot about you, especially in men's fashion, and that's been the case long before you started this wardrobe do-over. Sneakers are great, but leave them for when you hit the gym. In a formal setting, you'll want sleek dress shoes that shine with intent. In a casual setting, a nice pair of loafers or dress-down shoes will do just fine. It's important to match your shoes with your outfit, otherwise, all dapperness is out the window. However, with 28,360 shoe stores all over the United States alone, you won't have any problem finding the right pair for every occasion.
Of course, finding the right shoes is just step one. If you want to exude gentlemanly confidence, then here's how to get dapper.
Get a good tailor
When it comes time to bust out a suit and go full-dapper, you don't want to be caught wearing a suit that's too big. A lot of guys have the tendency to wear suits at least one-size bigger than their actual fit. If that's the case with your suits, you'll need to find a good tailor and get your suits tailor-fitted to your exact size. If you're on a budget, tailoring can make any suit look like it's designer-made.
And if you don't have a suit, well, then it's time to go shopping. Any formal event will justify a suit, whether it's a party, date, or work even. In the immortal words of Barney Stinson, it's time to "suit up."
Fix the mop hair
Being dapper is all about presentation, and you could have the wardrobe down to the thread and still miss the mark because of your sloppy haircut. You don't have to go high-and-tight or comb it over to be dapper, but if it looks like you rolled out of bed, then you're in desperate need of a barber. The key to any dapper haircut is in how you style it. When you go in for the cut you can keep some length, so long as you're able to style it in such a way that it looks clean and well groomed.
This holds true for your facial hair as well. Beards are in right now, and while some guys can pull off the eight-inch Gandalf look, it doesn't really fit with the whole "being dapper." If you want to keep your beard, just be sure to get it trimmed so it looks neat.
Being dapper means being well groomed at all times.
Live Dapper
Beyond looking dapper, you need to act dapper, you need to live dapper, you need to be dapper. If you're eyeballing the cane that your grandpa and 10.2% of the other Americans over age 65 use, forget it. You're not wearing velvet or adorning your head with a top hat, you're a modern day gentleman. That means walking with confidence (not ego, leave that strut aside too), dressing with intent, and being polite. Your home should be well kept, you should act with kindness towards others, and you should drink dark liquor and good wine. Even if you prefer sugary wine that tastes more like fruit juice, fake it until you make it. Something like the "Pleasant Peasant," which is made of 100% Carignan grapes that were picked from vines planted in 1900, is a perfectly elegant wine for a person of your caliber to sip on.
Being dapper takes effort, but that in itself is also dapper. Just as a skateboarder would wear skate shoes or a bathing suit model would wear bathing suits, you're dapper, so you dress and act accordingly. It's a style and a lifestyle. If you're ready to embrace it, then you have the tools to make it happen.