Kids have a tendency to accumulate more clutter than you could ever imagine. Between birthdays, holidays and just because gifts, your kids may even have some toys that never took out of the box or clothing they never wore. Websites like eBay make it easy for you to get top dollar for all those items. You might give your kids money they can spend on your next trip, or you might put back some of the cash you make for the future. As long as you understand the selling process, you can make money selling your kids' toys and clothing online.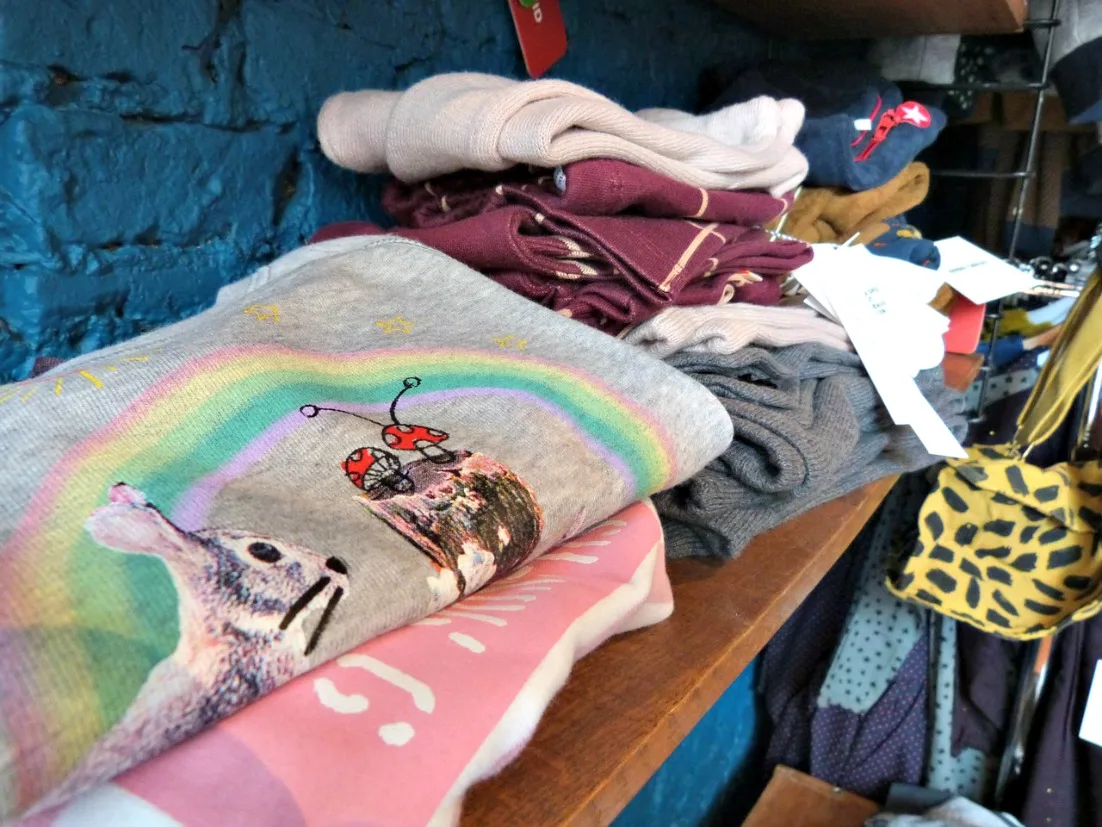 Deciding What to Sell
Deciding what to sell is often the hardest part of selling online. You generally want to look for items that bring top dollar. If you have a few similar toys or pieces of clothing that won't bring in much money individually, consider listing those items together in a single lot. Many sites let you search through old listings to see the prices that items brought. This can help you see whether you should sell a larger toy as one large lot or whether you should break that toy into individual pieces to sell.
Listing Your Items
Your listing should give buyers everything they need to know about the item and help them decide if they want to bid. Make sure that you take note of any condition issues that you find. You want buyers to know if that adorable little ski jacket has a tear on the sleeve, if a cute little dress has a stain on the hem or if there is a piece missing from a toy set. Take clear photographs that show any condition issues. This may keep buyers from leaving you negative feedback later, which can prevent you from making future sales.
Packaging After a Sale
Using the wrong type of packaging materials can damage items during shipping. Buyers may then demand a partial or complete refund. Use bubble wrap and packing peanuts to keep breakable items safe during shipping. You'll also want to use durable tape to keep boxes sealed. Personalized packing tape adds a special touch to selling online and helps buyers remember your name when looking for merchandise later. Knowing what to sell, understanding how to list your items and using the right packing materials can help you make money selling your kids' old clothing and toys online.
Donating Unsold Items
Don't get discouraged if some items don't sell. Many times it is all about timing or having a specific item that someone wants in a given moment. If it doesn't sell, consider donating it instead. There's always a nice tax deduction in the future.
Hobby vs Business
Speaking of taxes, it's possible to make some really good money selling your kids' toys and clothing online. In fact, if you work hard enough at it, you may even be able to make a full-time income off of it. So at what point does it transition from being a hobby to a full-time job? Although you will want to speak to an accountant about this, in general, once you make over a $1000 or so a month on a regular basis, you should consider yourself a business.
Becoming a reseller is definitely considered a job that requires paying taxes and getting a business license if it goes beyond just reselling items online around your home. And at that point, you will need to invest in a few different tax tools to help you run your online business.
Whether you are looking for ways to pick up a few extra dollars, or are hoping to start your own online business, becoming an online reseller is a fun and profitable way to do so. Selling your kids' clothes and toys can fetch a pretty penny if you can find the right buyer for them and if you understand the selling process.
Featured image via Flickr