When it comes to sprucing up our living spaces, we tend to believe it is going to cost a small fortune and for that reason, forever put it off. There is no need to change your furniture entirely or spend thousands of dollars on redecoration with these low-cost ideas for decorating your apartment.
Let us share some cool ideas that will not only make your living space more up to date and fresh, they won't cost you a small fortune either.
Time to get on the overalls and get our hands a little dirty, but have fun and save some money too!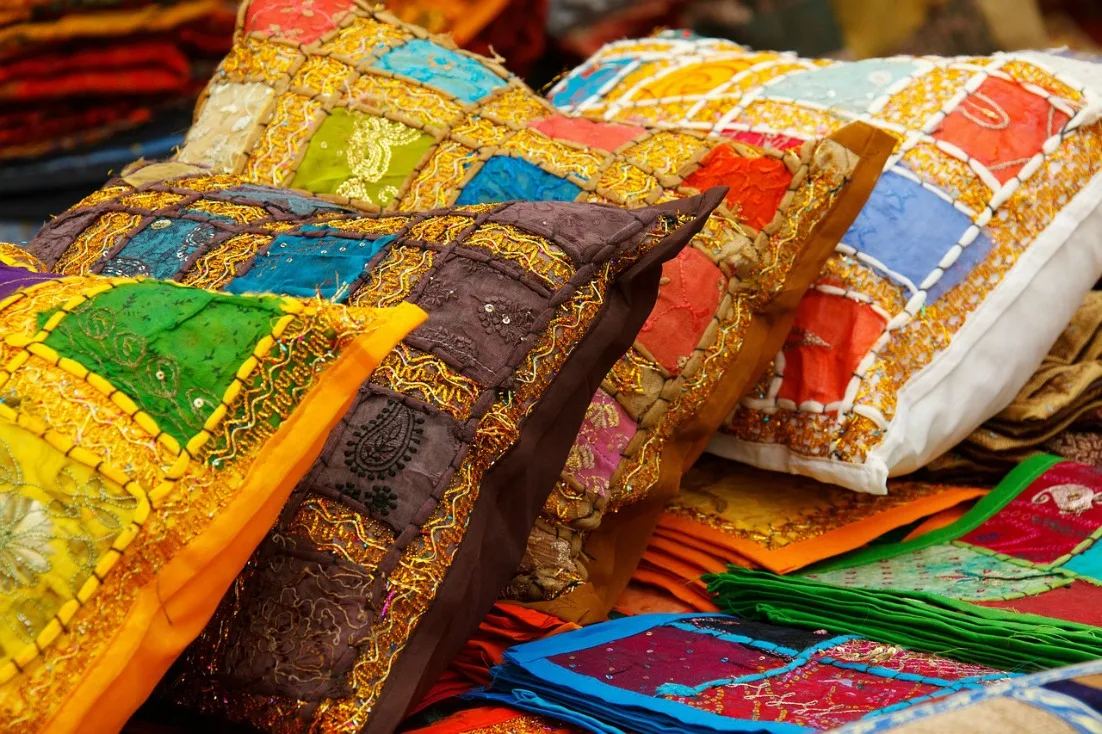 Let's begin with your sofa or arm chairs
By simply adding a couple of low-cost cushions or throw over blankets, this will change the whole appearance of your sofa and arm chairs. They don't have to match either, in fact, it is quite funky to having mismatched sizes, shapes and colors. It adds character and allows you to bring some spice into your living space!
Pop along to your local thrift shop for the best bargains, you'll be surprised what else you can pick up inside these amazing treasure dens. There's sure to be plenty of bargains for your home and some off the wall accessories to add to your wall too.
Lampshades and light fittings
This is a little more technical but is very easy to do. If in doubt, invite your neighbor over for coffee and ask for help.
Adding a new light fitting will create a whole new feel to your home environment. Changing current light bulbs to a lower wattage or even installing a dimmer switch will also add new depth to your space. This will have a dual effect – making your home more energy efficient and also providing a more homely feeling, with the not so bright lights. Ideal for those romantic snuggles on the sofa!
You will find a whole range of different light shades and fittings at your local DIY store, where they are priced for every budget. Add more low energy lightbulbs to the shopping list so you can replace them as needed.
Hanging Pictures or Art Deco
Art tells your guests a lot about you. Why not hang some new pictures or paintings on your wall, to fill up some blank wall space a little. Hanging art brings a wall to life, and will add character to your home.
If hanging art this isn't for you, then why not create a feature wall. Choose one color that you like, and paint one wall in your main living area or bedroom. You may then install some creative looking floating shelves that are easily fitted. Here you can add some smaller picture frames or even art deco pieces.
Large Candles and wicker baskets full of potpourri can be bought for relatively little these days, and can be used as features to enhance the shelves on the wall. Adding low-cost items can look like a million bucks under your new low lighting!
Painting the house or the furniture
If the walls are looking a bit tired and you are really on a tight budget the best option is to choose one wall and make it into a feature wall as mentioned above.
This idea is a very modern one, and will add character and depth to your home. It will definitely save money on lots of paint. You can also be creative with it too. Patterns, shapes and lines can all be a part of the feature wall. As it is a feature, be as bold as you like.
If you are thinking of this idea for the kid's room, ask them to paint on the wall too. It adds their own character and personality. It can even be a yearly event. Have fun and let them add life to their space too.
Painting old and tired looking furniture is also a very good way of bringing tables and chairs back to life. It really is incredible what can be achieved with a pot of paint. On the other hand, if your furniture is already painted and is made from wood, you can consider removing the paint, to reveal the raw wood beneath.
This is a slightly messier and lengthy process, but it is not going to cost you a fortune. The results will outlast any time you have invested into the task. Be sure to use the right products that are available from your local DIY or hardware store.
There are many ways of buying low-cost furniture or fittings for your home, especially on a low-budget. Your local thrift store or charity shop will always have a range of knick knacks for sale at low prices.
There is no shame in buying from local charities such as the Salvation Army. You will be helping a charity, the local community, as well as recycling / reusing. The benefits are great and some charity or thrift stores do have some really funky stuff and hidden gems. Old is Gold as they say!