Fireplaces have come a long way since their traditional stone and brick iterations. Today, fireplaces come in all shapes, sizes, materials, and styles, allowing you to stay warm and chic simultaneously. There's never been a better time to dream up modern fireplace ideas and make them a reality.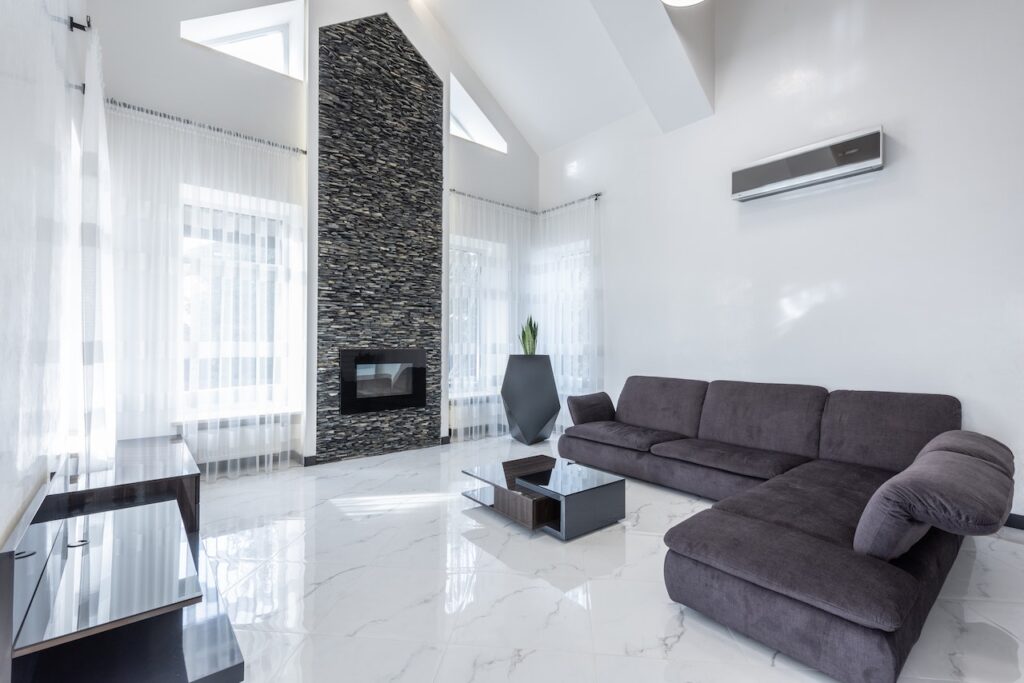 Whether you're looking for an electric fireplace or more modern fireplaces with many design elements, there are plenty of unique ideas. In this blog post, we'll look at some of the most trending modern fireplace ideas you can try in your home. Read on to learn more!
Modern Fireplaces
When it comes to modern fireplaces, there are endless possibilities to choose from. Whether you're looking for a sleek and minimalist design or something more statement-making, there's sure to be a fireplace that fits your style. And with so many different ways to incorporate a fireplace into your home, there's no reason not to add one of these stylish additions to your space.
If you're looking for a modern fireplace that will significantly impact you, opt for an eye-catching design like a see-through fireplace or one with unique materials like marble or concrete. For a more understated look, consider a linear or wall-mounted fireplace. These fireplaces are perfect for small spaces or for creating a focal point in a larger room.
If you want to keep things simple, there are plenty of modern fireplaces that don't require any installation at all. Portable fireplaces are great for apartments or renters who want the benefits of a fireplace without the hassle of permanent installation.
Electric Fireplaces
If you're looking for modern fireplace ideas with a take on the classic fireplace, look at an electric fireplace. Electric fireplaces have come a long way in recent years, and there are now many chic options available that will suit any home décor.
Not only do electric fireplaces provide a warm and inviting ambiance, but they are also very easy to install and use. Plus, there's no need for messy wood or charcoal, so they're much more low-maintenance than traditional fireplaces.
If you're considering an electric fireplace for your home, then check out these modern ideas to help you choose the perfect one:
Opt for a sleek and minimalist design: If you want your fireplace to make a statement, then choose one with an elegant and minimalist design. There are many beautiful options available that would look great in any contemporary space.
Choose a bold color: Electric fireplaces come in various colors, so why not opt for something bold and eye-catching? A bright red or blue fireplace would add a wow factor to any room.
Go for an unusual shape: If you want your electric fireplace to really stand out, choose one with an unusual shape. There are plenty of unique designs available that will surely get people talking.
Whatever style you choose, an electric fireplace will surely add instant charm and warmth to your home décor.
Pellet Stoves
Pellet stoves are a great way to stay warm and chic this winter. Pellet stoves use pellets made from wood or other materials to produce heat. They are easy to operate and can heat your home, office, or outdoors. And when it comes to modern fireplace ideas, pellet stoves offer an updated look that complements any home décor while providing a great source of heat.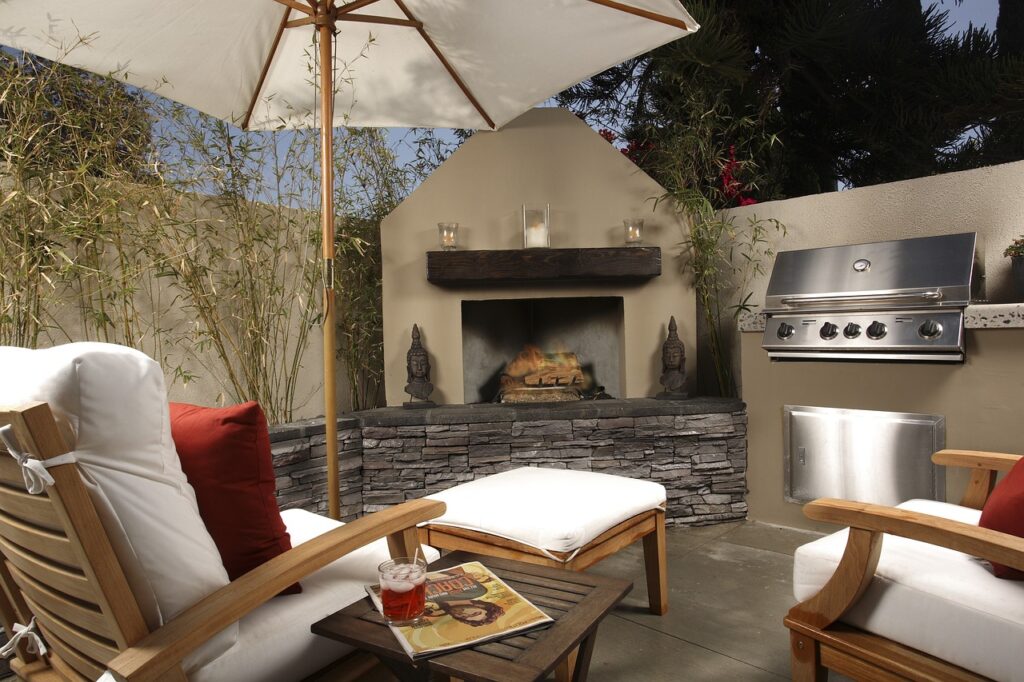 Outdoor Fireplaces
When the weather outside is frightful, there's nothing more delightful than snuggling up next to a roaring fire. But why should indoor spaces have all the fun? These modern outdoor fireplaces will keep you warm and stylish all season long.
Whether you're looking for a sleek and contemporary design or something a little more rustic, an outdoor fireplace suits your style. And with so many modern fireplace ideas and options available, it's easy to find one that fits your budget too.
If you need more space, consider a wall-mounted or recessed fireplace. A freestanding model will make a bold statement for more extensive patios and decks. And if you want to go all out, there are even outdoor fireplaces with built-in seating and storage.
Whatever your needs, there's an outdoor fireplace that's perfect for you. So grab a blanket and get ready to enjoy some quality time by the fire.
Conclusion
These modern fireplaces can be an excellent addition to any living room, providing warmth and style. With the right modern fireplace ideas, you can create a cozy atmosphere to make your home feel inviting and chic. Whether you install a classic wood-burning fireplace or go with something more contemporary, like a gas fire feature, these tips will help ensure your fireplace is stylish and functional.