Modern vs Mid-Century Modern. To many, these styles are the same. But in actuality, while there are some key similarities, there are also many differences.
The mid-century modern style grew out of the modern movement. For that reason, there is a lot of overlap between the two. However, each one has its own elements, not shared with the other.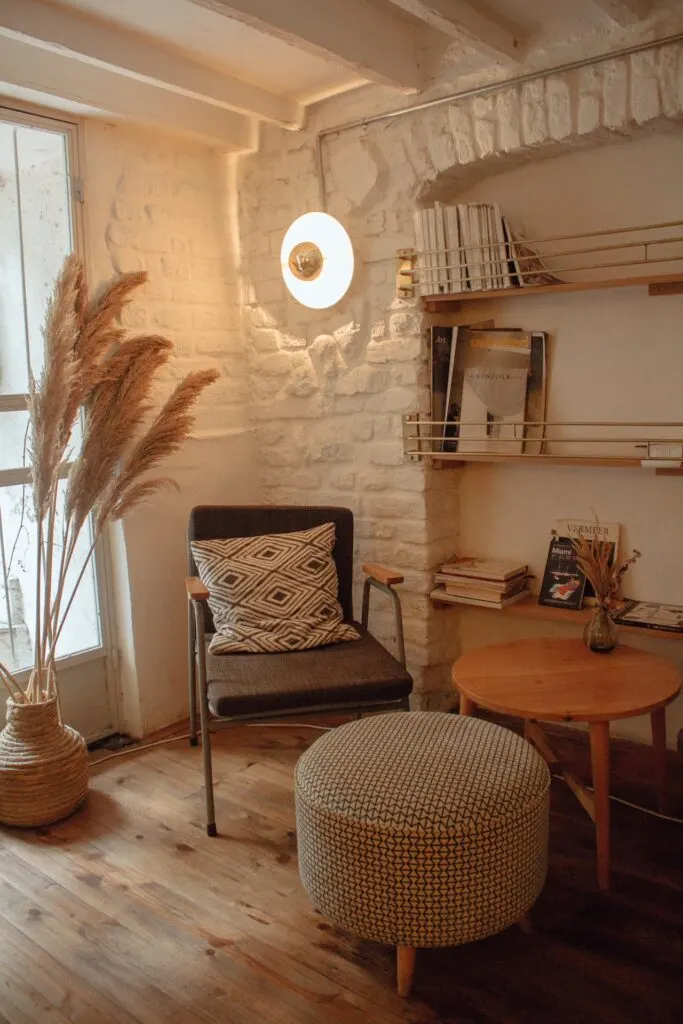 Understanding key design features and differences between modern and mid-century modern can help you choose a new leather ottoman and sofa that coordinate perfectly.
Features of Modern Furniture
Modern design principles actually predate mid-century ones. They evolved in the early twentieth century as a counter to excess. Modern furniture strongly favors function over form. It has many characteristics of minimalism and a strong Scandinavian influence.
Some of the most prominent features of modern furniture design include:
Symmetry and balance
Streamlined pieces
The use of wood
Clean lines
Features of Mid-Century Modern Furniture
As you go through this list of mid-century design features, you will surely notice some similarities with the modern style. In general, mid-century modern design carries the following elements:
Pops of bold color
The use of accents, such as pendant lights
Clean lines
Flared chair backs
Tapered legs
Metal accents
5 Key Differences Between the Two Styles
1. Accents and Accessories
Modern furniture shies away from accessories, instead favoring clean lines and a no-nonsense aesthetic. On the other hand, mid-century modern furniture coordinates well with a few small accents. For example, top a sleek leather ottoman with a tray, add a few plants for visual interest, and you are still well within a mid-century modern design.
2. Colors
Comparing modern vs mid-century modern, both styles favor a sophisticated pallet of neutrals. However, there are some differences in the approach. For example, mid-century modern furniture tends to use warm tones, such as browns and greens, with bursts of brighter colors, such as red or rust. On the other hand, modern furniture typically stays within a closer range, eschewing bright pops of color.
3. Coziness
Coziness is another key difference when it comes to modern vs mid-century modern. Modern furniture designs tend to feel somewhat sterile, while a home decorated in a mid-century modern style often feels more lived-in and welcoming. Cozy pieces like low-backed chairs gathered around a leather ottoman or textured blankets over a sofa fit well within mid-century modern design principles.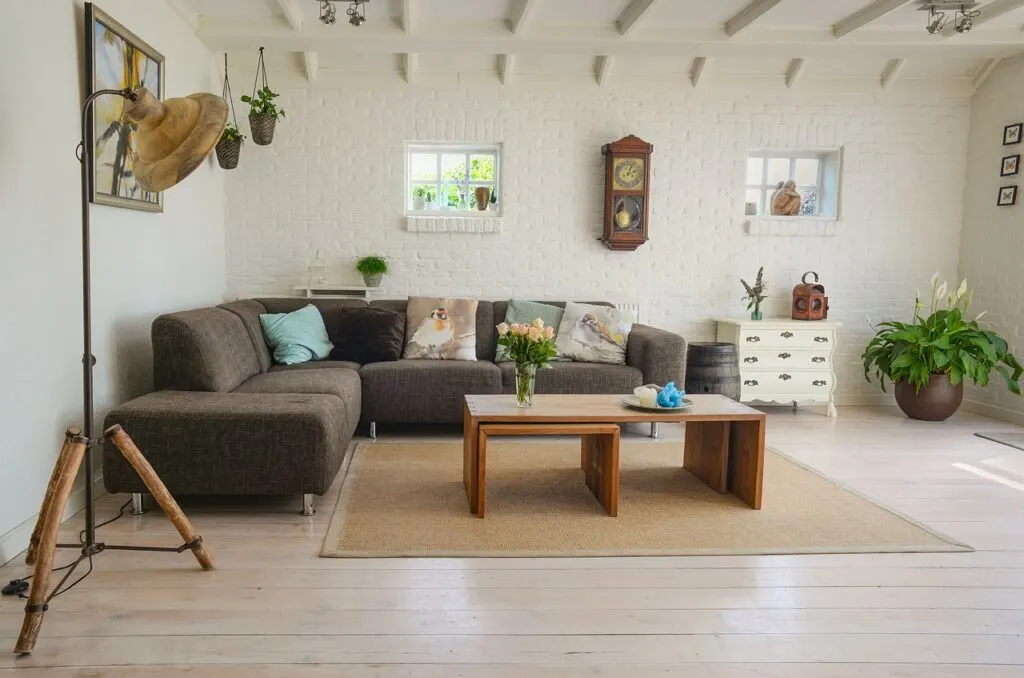 4. Materials
Both styles can, and often do, use wood, but each has its own approach to the material. Much like its color choices, mid-century modern furniture favors warm-toned woods such as teak, whereas wooden modern furniture is often paler.
In addition to wood, mid-century modern furniture often uses materials like plastic, metal, and glass, whereas modern furnishings are usually made from more natural materials.
5. Bohemian Influences
Unlike their modern counterparts, mid-century modern designs may borrow bohemian elements. One that is particularly common is the use of layered textures. This is rarely seen in modern designs.
Final Thoughts on Modern vs Mid-Century Modern Design
Both modern and mid-century modern can bring an open and uncluttered feeling to your home. Whether you are looking for a whole room makeover or want to add a nice leather ottoman accent, make Poly & Bark your go-to source for affordable, high-quality furniture.