New cars have some of the most innovative and posh technology when it comes to comfort, convenience and safety. But for many people, it's not always affordable or practical to buy a new car or add on expensive technology packages. Luckily, there are tons of aftermarket of gadgets and add-ons that will work just as well on pretty much any existing vehicle on the road today. Whether you want to warm your seats or have the latest safety features, you can modernize your old car easily – and in many cases affordably – with the following suggestions.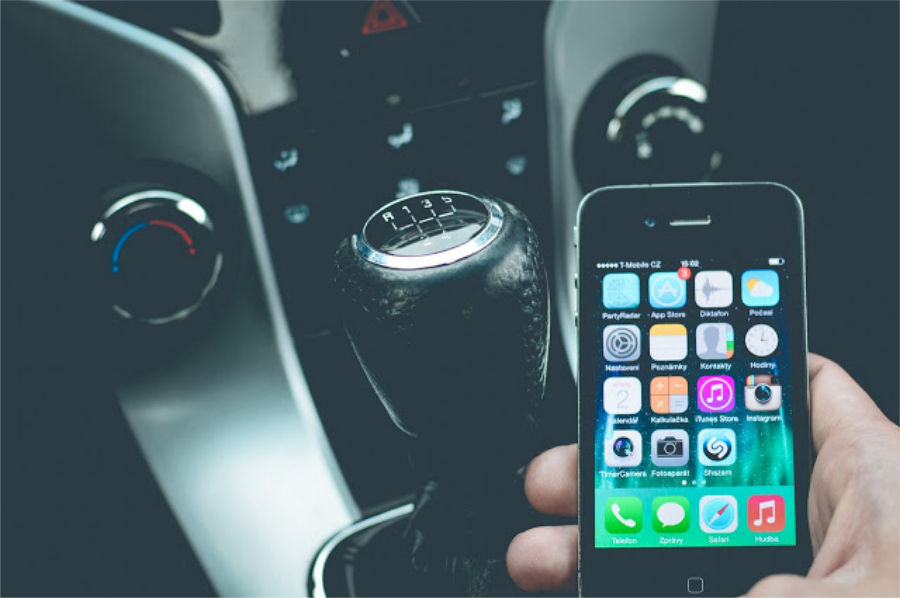 Modernize Your Old Car Stereo with a Bluetooth Stereo
If your car is older than 5 years, then there's a real good chance your sound system is way out-of-date. In today's constantly connected world, Bluetooth capable stereos are a popular upgrade. These systems allow you to wirelessly sync your phone to your sound system so you can speak to callers over the car speakers, display incoming alerts on the unit's dashboard, and listen to music you downloaded to your phone. As a bonus, they can double as GPS when used with an app,
You can get a new Bluetooth-capable stereo head unit that integrates with mobile devices and/or with satellite radio for less than $100 online.
If you want to take things a step further, consider investing in what's called a double-DIN head unit. These units are pretty much the same thing you will find on newer cars' entertainment/infotainment systems that offer CarPlay and Android Auto. You can access them to play music, to use for phone and text communications, GPS, and more. Prices on these systems can range from expensive to even more expensive depending on the features they offer.
Add a Rearview Camera
Did you know that rearview blind spots account for over 15,000 injuries each year?! Rearview backup cameras can reduce this blind zone by about 90%. Because of this ,these cameras have become essential safety equipment for nearly all vehicles. So much so, that the National Highway Traffic Safety Administration now requires them in all new vehicles as of May 1, 2018.
Don't feel left out though. You can buy a good quality rearview camera that you can install yourself for less than $150.
Add Parking Sensors
For many, especially those with larger vehicles, trying to get in and out of small parking spots can be stressful – to say the least. While some of the latest automobiles can take the wheel for you with automatic parking, older cars aren't so lucky. However, there is an affordable way to add a little parking help with aftermarket parking sensors.
Parking sensors are typically activated when the car is shifted into reverse. They use sound waves to detect surrounding objects, and warn drivers with beeping sounds or lights when they're coming close to hitting something.
Aftermarket parking sensors can be purchased for as little as $35. Of course, the more expensive the package, the more features you will get. Just make sure they're compatible with your car before buying. Even better, some of these sensors do not require drilling or wiring and can be installed at home. However, professional installation is usually best. 🙂
Add a Remote Car Starter
Nothing is worse than heading out to an ice-cold car on a frigid winter's morning. Then, to top it off, you have to scrape ice off the windows and possibly even deal with the car door being frozen shut. Wouldn't it be nice to start your car from inside your comfy, climate-controlled home? Luckily, you can easily modernize your old car by adding a remote car starter package.
There are several different types of remote starters available. Some simply start the car, others come with a security feature, while others can also lock or unlock car doors. Remote car starter packages can usually be added for less than $200, including installation. Be sure to look for a system that has a long range.
Heads Up Display
One of the neatest and latest tech and safety innovations on cars is the Heads Up Display (HUD) system. This system essentially projects your speed, directions on other information onto a small part of your windshield which is safely in your vision line so you don't have to take your eyes off the road.
You can easily modernize your old car by adding an aftermarket Heads Up Display system. For around $200, the Hudway Cast can be mounted in any car. The Cast is paired wirelessly through Miracast or Airplay to stream the screen of your smartphone so you can use your GPS app without looking down at your phone.
In Summary
Cars today, like the brand new 2019 Ram 1500 at Brookfield Chrysler, Dodge, Jeep, Ram, are packed full of amazing technology and safety features. But if buying a brand new car or truck is not yet in your current budget, there's no need to fret! Whether it's for comfort or safety, you can still get some of today's best tech features for your car with a little research, creativity and cash.