A woman's vanity cabinet is like a little piece of her. It's a collection of the things she most needs and loves as well as many things that she just can't be without. Many women's bathroom cupboards contain must-have skincare products they use during their "me" time: makeup, haircare, and products to keep their skin radiant and youthful.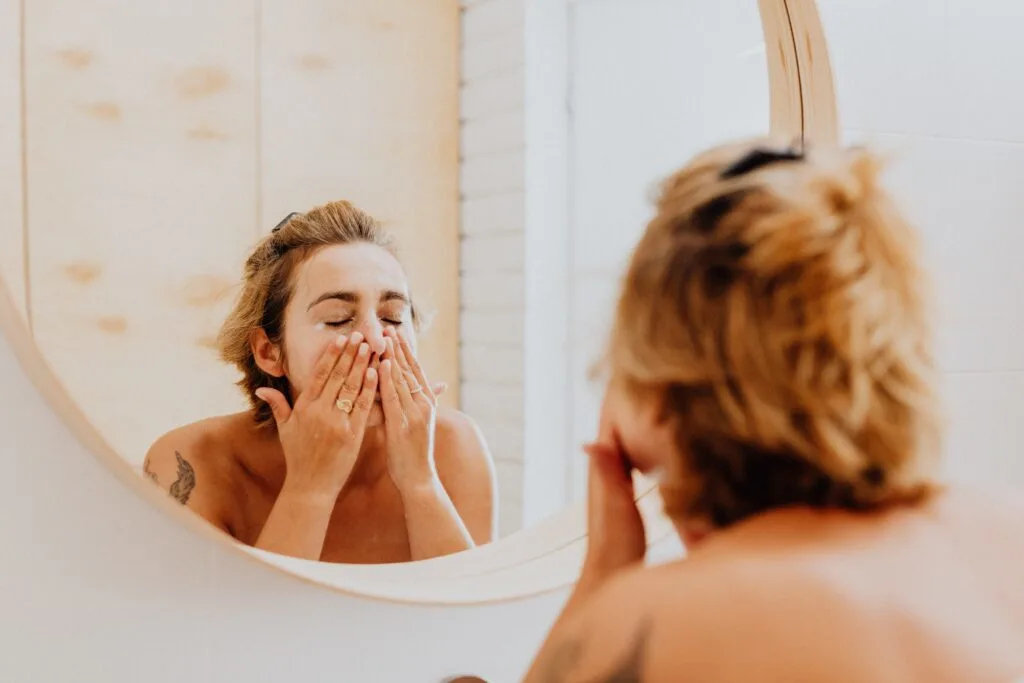 To many, skincare products are so dear that they stock up on them again the moment the bottle or tube runs dry. Here are some of the most popular must-have skincare products women buy time and again.
Fresh Beauty — Lotus Range
One very popular brand is the Fresh Beauty Lotus range. The Lotus range is such a favorite because its products are youth-preserving, they all work together to give you a fresh-faced look and keep you glowing.
Two products really stand out, the first being the AHA Gentle Resurfacing Serum. This nighttime face serum is a gem that works to even out the texture of the skin and smooth out fine lines and wrinkles while you sleep. It also helps reduce the appearance of dark spots and supports skin renewal, so you wake up with a glowing, youthful complexion.
Polyglutamic acid in this little powerhouse maintains the moisture on the skin's surface, while prickly pear flower extract assists with the overall exfoliation process. Simply apply 2–3 drops to a cleansed face before adding a moisturizer, and you're good to go. It works great!
Another must-have is the Lotus Youth Preserving Rescue Mask. Use this 2–3 times a week on damp skin after cleansing. If your face feels rough and your skin looks tired, this is the 5-minute boost it needs. Kombu seaweed flakes help exfoliate, and the vitamin E content soothes to keep your skin happy and healthy.
Mighty Patch — The Original Pimple Patch
I know we all wish that we'd left pimples behind in high school, but that's just not the case for some of us! These effective pimple patches stay where you stick them and work to decrease inflammation to help speed spots on their way to healing.
Simply pop one of these hydrocolloid stickers over the offending spot before bed. You can even leave it on during the day if needed. All the impurities are drawn out, and your skin can remain unpicked and unsqueezed. It's definitely a must-have product that is bought again and again.
Coco Kind — Oil to Milk Cleanser
This gentle cleanser, made with oats and an organic oil blend, is the best thing for removing makeup without being too harsh on the skin. When mixed with water, the slightly acidic pH of the Coco Kind formula supports skin barrier function without removing moisture from your skin as it cleans.
It's an easy product to add to your routine and one you'll want to keep wherever you go. Best of all, Coco Kind has an earth-friendly status — this product simply works!
Image by Karolina Grabowska via Pexels
COSRX — Full Fit Propolis Light Cream
Women love a lightweight moisturizer, and this COSRX one is one of the best. The blend of 1% honey extract, 64.5% propolis extract, and 1% royal jelly extract makes it incredibly nourishing without ever leaving skin looking oily. This moisturizer glides onto the skin and is absorbed quickly, too. As an added bonus, all those wholesome, natural ingredients also work on fine lines and wrinkles.
Tower 28 — Sunny Days Tinted SPF 30
A tinted sunscreen is a must-have – especially for women who don't like to wear too much makeup. This Tower 28 product (which comes in 17 different shades for a range of different skin tones, by the way) works as an SPF and a minimal BB cream. It takes the redness out of the skin and provides protection simultaneously.
It's a mineral sunscreen with a factor 30 protection, and its finish is so natural that no one will ever notice you're wearing it. The product itself is a winner, and so is the packaging, which is made from 60% post-consumer recycled plastic.
Acure — Seriously Soothing Cloud Cream
If your skin is feeling especially stressed out and dry — particularly during the colder weather of Fall and Winter — Acure's Seriously Soothing Cloud Cream is the only way to go. This non-comedogenic cream soothes while deeply hydrating dry skin.
It works perfectly – especially when used after your favorite serum. It is best used at nighttime so your skin has a whole night of beauty sleep to reap the benefits of this deliciously moisturizing balm.
Wrap Up
Oil-to-milk cleanser, propolis day cream, tinted SPF, evening lotus serum and cloud cream, and weekly Lotus mask are all skincare must-haves. Keep a watchful eye on these to be sure you never run out, and if you haven't yet tried them, once you do, you'll make sure you always have some on hand, too.