2014 Holiday Gift Guide Please note, this post may contain Amazon affiliate links to make shopping easy. If you make a purchase through these links, I'll make a small bonus at no extra charge to you.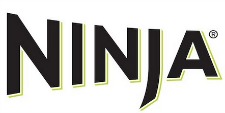 I'm a huge fan of my Ninja Ultima Blender, especially since we are trying our best to eat better – translation: lots of fruits and veggie, especially in smoothie and juice form! So when I found out about the Nutri Ninja Pro, I couldn't wait to give it a try!
"The Nutri Ninja is ideal for the fitness enthusiast, commuting professional or busy student, as it is capable of blending whole fruits, vegetables and ice into nutrient-complete juices within seconds in convenient single serve cups. Compared to traditional juicing, nutrient and vitamin extraction maintains healthy fiber to help keep consumers fuller, longer."

"The Nutri Ninja™ can be used to create not only nutrient-complete juices, but also sauces, dressings, dips, purees and frozen desserts."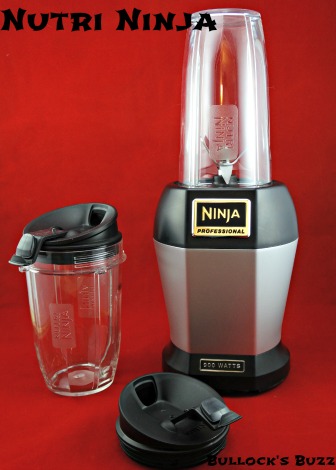 The Nutri Ninja nutrition extractor and blender is perfect for today's busy, yet health-oriented lifestyle. It is purpose designed to extract the maximum amount of vitamins and nutrients from fresh ingredients, incorporating all the fibre from fruit and vegetables into the delicious finished product. It comes with everything you need including two BPA-free, dishwasher safe, single serve cups (1.8 oz and 24 oz), two Sip & Seal lids for no leak, on-the-go nutrient-rich drinks, and even a recipe/wellness guide!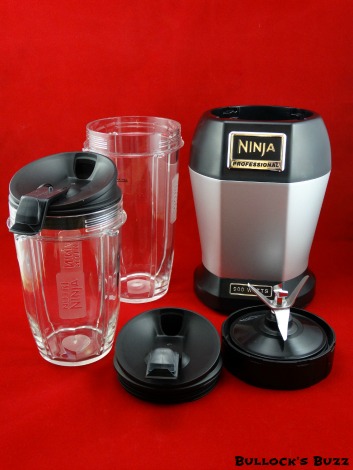 The Nutri Ninja's 900 watt motor and Pro Extractor blades are perfectly capable of breaking down whole fruits, vegetables and ice in just seconds, and cutting down everything from seeds to stems delivering silky, smooth juices and smoothies every time. Plus, its small, compact design takes up very little counter space – a huge bonus if you have a small kitchen! I actually store mine in a cabinet and it fits perfectly. Cleaning is a cinch, too! A damp cloth cleans the motor base, and the blades, cups and lids are all top rack dishwasher safe – just be safe when handling the blades as they are extremely sharp.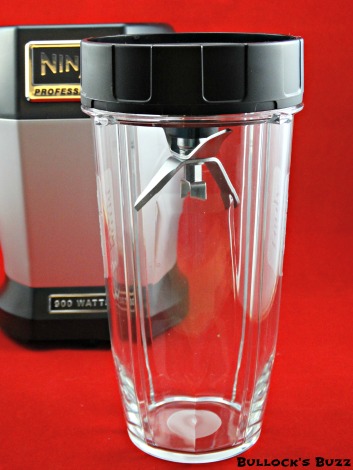 Both my husband and I have been using the Nutri Ninja practically every single day. It's fast, convenient and incredibly easy! You just add the blade lid to one of the cups, flip it over and stick it right on the base. Turn it to lock it in, and then pulse it a few times by pressing down on the cup until you get the consistency you like. Then just remove the blade lid and replace it with a Sip & Seal lid. That's it – you are good to go!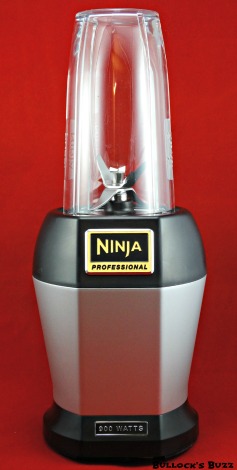 In addition to juices and smoothies, the Nutri Ninja is capable of making all sorts of items including sauces, marinades, soups, dressings, dips, salsa, baby food, blizzards and more. Of course the consistency is going to depend on how long you blend. You don't want to blend a salsa recipe for anywhere near as long as you would a dressing or else you will wind up with a salsa smoothie! I've found that most juices and smoothies blend from anywhere between 25 and 35 seconds, where a salsa takes around 12 to 15 seconds. The key is using a series of short pulses until you get your concoction to the consistency you want. The more you use it, the better you will become at figuring it out. There are many delicious recipes in the included booklet, and many more recipes on the Nutri Ninja website. Give them a try!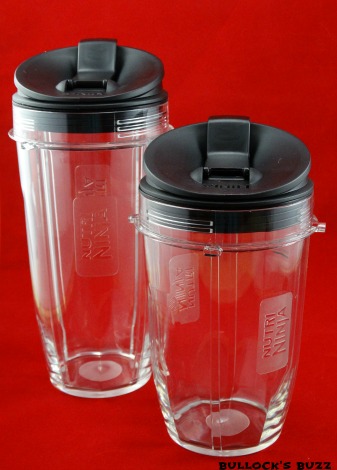 The Nutri Ninja Pro Blender can be purchased for less than $100 both online and off. Bed, Bath and Beyond carries them, as does Amazon.com.
Connect with Ninja: Shop | Facebook | Twitter
*This post may contain affiliate links. All opinions are my own.
*Dual Blade illustration courtesy ninjakitchen.com