Realspace Magellan Collection L-Shaped Desk Review

I've been looking around for the perfect desk for quite a while now. When we moved into this house, I was lucky enough to have one room totally dedicated to my blogging and crafting. However, within a few months it became apparent that the room was being used more for storage than work. All of my actual blogging takes place sitting in the den, computer on my lap. Why? Because I didn't have a desk that worked. Now, thanks to the Realspace Magellan Collection L-Shaped Desk from Office Depot, I finally have a real, functional space to work!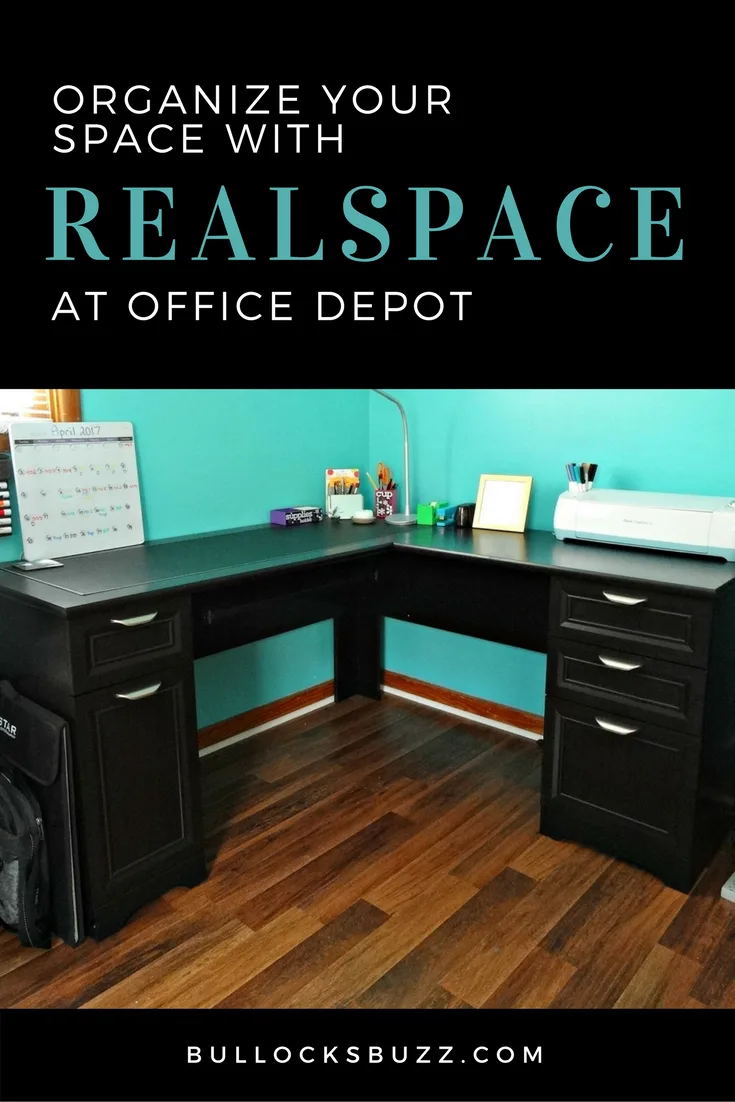 I am almost too embarrassed to show you the before picture of my work space, but I am going to because it will help give you an idea just how much of a difference this desk has made. As you can see, the desk I used before didn't have enough surface space to to set up everything I needed. This small desk served as my tabletop photography area and my Cricut crafting area. Anytime I wanted to use my Cricut, I had to take down the entire photo set up, move it out of the way and then move my Cricut Explore Air™ machine over to the desk and set it up That was more than enough rearranging for me – so there was no way I would add alternating my computer to the mix, too!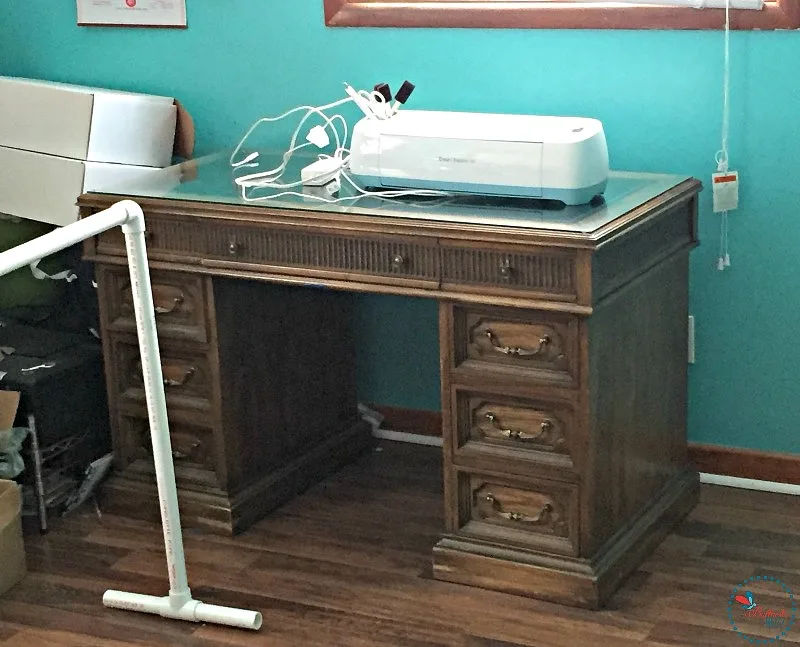 Now with my new desk from Office Depot, everything has changed. A small foldout table has become my primary tabletop photography studio, and my new Realspace Magellan Collection L-Shaped Desk provides more than enough room for my computer and my Cricut – with plenty of storage for my supplies.
Features of the Realspace Magellan L-Shaped Desk
I love having lots of space to spread out, and the Realspace Magellan Collection L-Shaped Desk provides plenty. The entire desk measures approximately 30″ inches in height, 58 3/4 inches in width and 18 3/4″ deep. One side of the L-shaped desk features a leatherette inlay, which is durable and functional, while the other has a smooth top.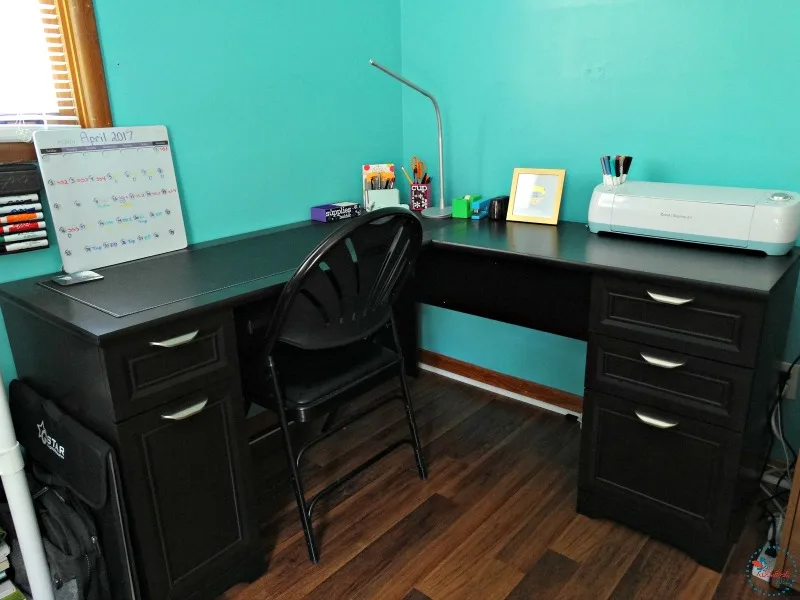 When it comes to storage, the Realspace Magellan Collection L-Shaped Desk steps right up to the plate! Three box drawers provide plenty of storage space for your work supplies, manuals, software, and other accessories, and a nice, deep bottom file drawer works perfectly for your letter or legal-size files. And yes, it is designed to accommodate hanging files.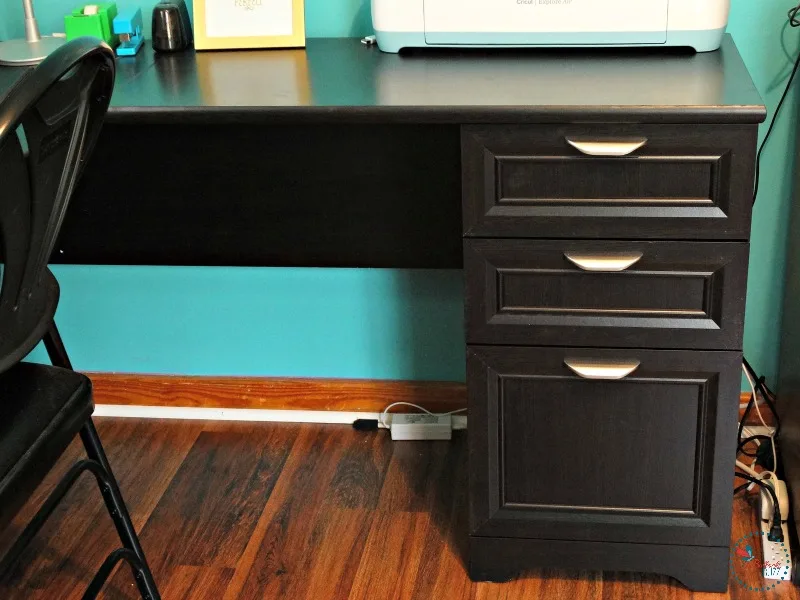 A cabinet with a door works as perfect storage for some of my craft supplies, and is big enough for a desktop CPU tower to be hidden nicely out of sight. There is a hole in the back panel of the cabinet for wires and cords to easily fit through. Additionally, the handy slide-out keyboard tray is the ideal spot to store my laptop, and of course, for those with a desktop, it makes it easy to keep your keyboard out of the way.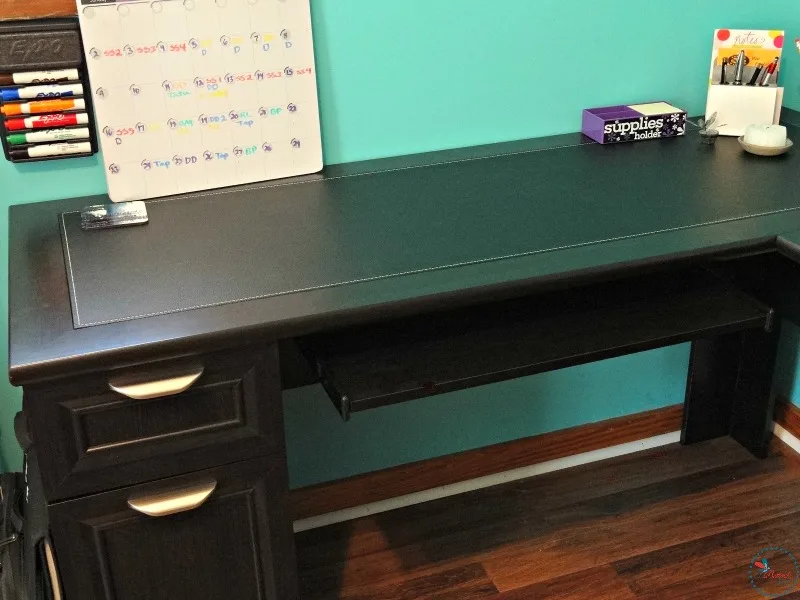 Assembly
The desk is an assemble-it-yourself desk, but it is really one of the best made and easiest to put together I've owned. The entire process took my husband and I about an hour and a half. Everything you need comes in the box, with the exception of a Phillips head screwdriver and a hammer (to help push in the wooden dowels). I do highly recommend assembling this desk right where you are going to put it as it is quite heavy. And although there are little plastic rounded knobs that go on the bottom of the 'legs' to make moving easier, on carpet it may be a bit of a pain to drag around large distances. Luckily my floors are hardwood so it slid the few inches we needed to move it into place with no problem.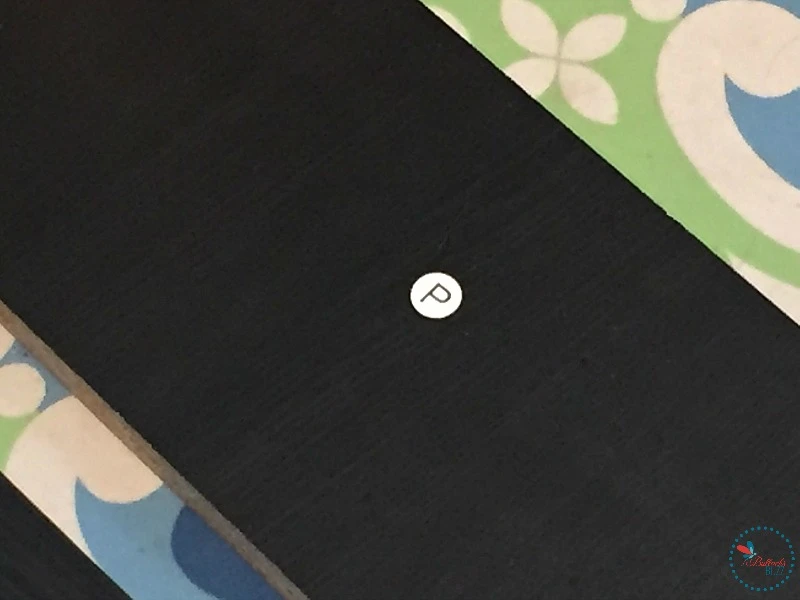 Every single panel and piece in the box was labeled with an alphabetized sticker that corresponds to a parts list in the instruction manual. Even better, all of the hardware (screws, dowels, etc.) are separated into individual plastic pouches and numbered by each step. A huge time saver! Another thing that made assembly easier was that the drawer rails come already attached so that is one less step to do.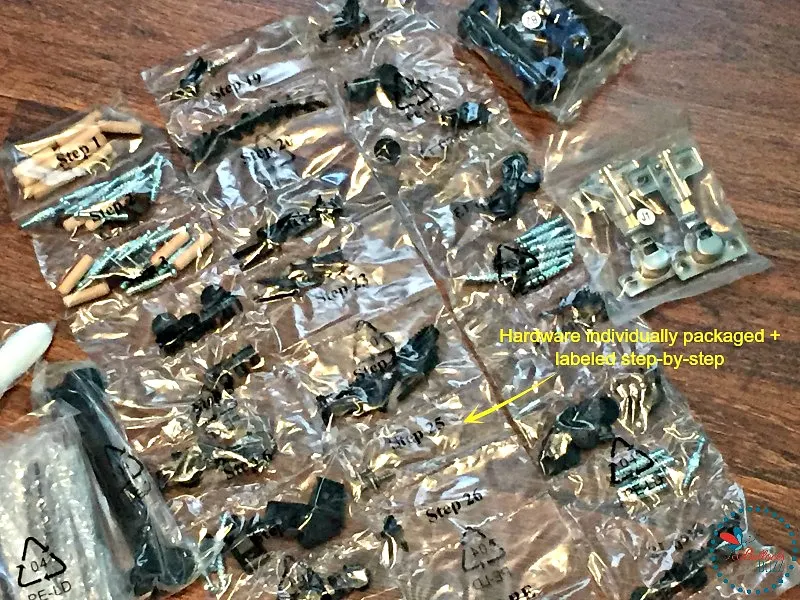 The instruction manual features one step per page with clear pictures. At first I was a tad taken aback that there were no words in the instruction manual, but I soon realized that the pictures were spot on. And honestly, once you get past the first few pages, the assembly becomes pretty repetitive and quite easy. In fact, the hardest part of the whole process was that it took a while to put together. Having two people definitely makes it go much faster. In the end everything fit together very nicely and the desk looks great! Yes, it is time-consuming, but it is not frustrating at all and that is what makes all the difference!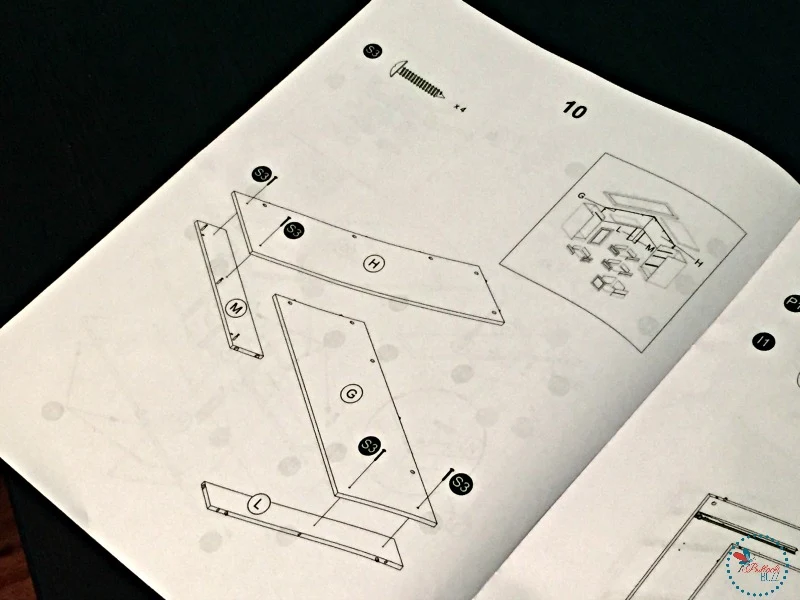 The Finished Product
Over the years I have purchased and assembled a lot of furniture, and I can honestly say that this desk is my favorite of them all. Yes, it's pressed wood, but it is by far a higher quality than most assemble-it-yourself furniture I've found. It is very sturdy and comfortable, and it looks exceptionally nice. With a little care, I don't foresee having any issues. All in all, it is a great buy – especially for the price!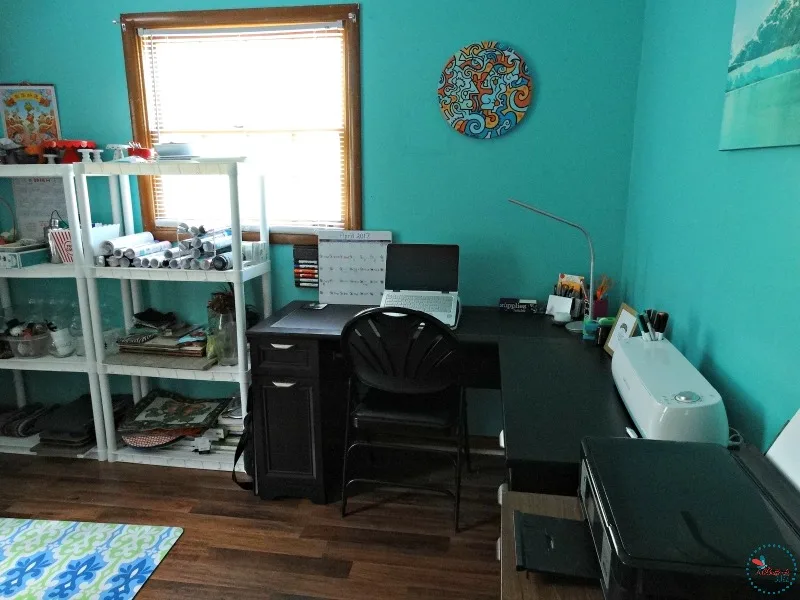 The Realspace Magellan L-Shaped desk can be purchased both online and in-store at Office Depot or OfficeMax. It is available in four different finishes, including Classic Cherry, Honey Maple, Gray, and the one I chose, Espresso. If you choose to order online and pick-up in-store like I did, the store will have it waiting for you within an hour, and they will even help you load it. Just know that the box it comes in is very large and heavy (it weighs a whopping 170 lbs. in the box!), so it is definitely a two-person job to carry. And to give you an idea of the overall size of the box, I went to pick it up thinking I could fit it in the back of my Kia Soul with the seats laid down. Didn't happen. I had to come back the next day with my father-in-law's truck!
Overall I am very happy with my Realspace Magellan L-Shaped Desk from Office Depot. It is a good quality, attractive, mid-price piece of furniture, and having my work/craft room finally put together and organized has made my working life so much easier!