'Tis the season to spread cheer, not just indoors but outdoors too! Decorating the exterior and yard can add to the festive spirit and make your home stand out. Creativity and planning allow you to design an outdoor space perfect for the season without breaking the bank. Elevate your festive spirit with these creative outdoor holiday decorating tips.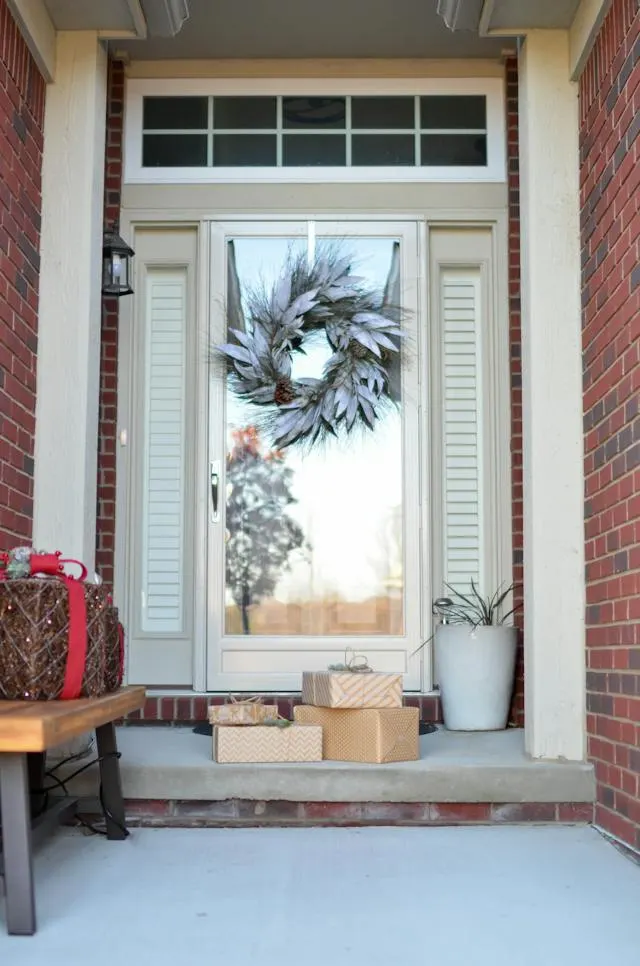 Getting Started
When deciding how to decorate outdoors, first consider your home's architecture and landscape. A house with a front porch or balcony offers great spaces to embellish. For homes with little yard space, focus on decorating just the front entryway.
Keep decor cohesive by choosing a color theme, no matter the size of your exterior. Traditional holiday hues like red, green, silver, and gold are classic options. For a unique look, go with cool tones like blue, white, and silver or warm shades of orange, sage, and cream. An orange color balloon makes a bold accent against wintry backdrops.
Lighting
When it comes to outdoor holiday decorating, lighting truly sets the holiday mood. Twinkle lights are essential for trimming trees, railings, eaves, and shrubs. For big impact, wire lights to outline the roofline or front windows.
Spotlights aimed at trees or other architectural elements add drama. Place illuminated wireframes or candle luminaries along walkways to greet guests. Look for solar-powered lights to cut down on cords for easy installation.
Greenery
Evergreen foliage, holly branches, and pinecones can transform your exterior into a winter wonderland. Wrap faux garland around porch columns and railings or adorn shrubbery. Make a festive wreath for your door from fresh greens, or buy a pre-made one to hang.
Wire or put greens in your mailbox in outdoor planters and pots. For an organic look, lay pine boughs along your entry walkway or scatter pinecones near plants.
Seasonal Accents
Bring the indoors outside by decking your yard with typical holiday adornments. Hang festive wreaths, ribbons, and greeting signs from your home's exterior—place wire snowflake cutouts in trees and bushes.
Line your sidewalk or driveway with candy cane stakes for a touch of whimsy, and stake fun character figures like snowmen, carolers, or Santa and his reindeer around your lawn.
For a cohesive look, carry your color scheme into your outdoor accents. Use ornaments and berries in red, green, gold, or other colors to top railings, frame doors, and fill planters.
Furniture and Planters
When it comes to outdoor holiday decorating, your porch, patio, or deck furniture can also join in the seasonal fun! Scatter snowflakes and reindeer pillows across chairs and benches. Drape plush throws in holiday hues over seating. Use green, red, or plaid cushions on furniture pieces.
Special Touches
For extra holiday magic, add unique elements that make your home truly stand out. Project images like snowflakes or evergreen trees onto walls or hang festive silhouettes in windows. Post a giant, illuminated greeting sign or light-up arrow pointing to Santa's landing pad.
Set up a faux fire and roasting marshmallow station for a cozy scene. Make your own whimsical winter vignettes using snow globes, model villages, or mini holiday characters.
A lit tree makes a gorgeous focal point. Decorate small evergreens in pots, or go big by lighting that oak or maple in your yard. Place illuminated deer or moose figures around shrubbery for some woodland charm.
Final Thoughts on Outdoor Holiday Decorating
With a dose of creativity and a dash of festive spirit, you can quickly turn your home's exterior into a showcase of seasonal delight without overspending. Focus on lighting, natural elements, and handmade accents to set a budget-friendly yet magical holiday mood. By using these outdoor holiday decorating tips, you'll bring joy to your family and to all who visit your home during this fun and festive time of year.